Al Wadi Al Akhdar is taking us on tours of lesser-known green destinations around Lebanon. After covering Jisr El Aarous, we move on to our second destination: Ammiq.
An earthquake in 1956 led to the destruction of the ancient village of Ammiq. While centuries-old abandoned ruins still stand, locals moved to a new location that is the present-day Ammiq that we know and love.
Located in the heart of the Bekaa region, 55 kilometers from Beirut, Ammiq has the largest remaining freshwater reserve in Lebanon. It was classified as a biosphere reserve together with Al Shouf Cedar Reserve and the 24 surrounding villages.  
 Cherished for its rich biodiversity, Ammiq is situated on one of the most important bird migration routes in the world. In fact, more than 250 species of birds have been recorded crossing these wetlands.
Hiking in Ammiq
While hiking in Ammiq, you'll discover a beautiful oak and pine forest, from where you can admire a fantastic view of the Ammiq Wetland and the colorful plains of the Bekaa. Observe the migratory birds resting at the water sources, and be amazed by the buffalo taking a dip. It is an ideal hiking destination for nature lovers, families and photography enthusiasts.
Kaak Bi Haleeb 
---
Ammiq also boasts a deliciously sweet dessert – "kaak bi haleeb."
The milk-based cookie has a soft texture and goes perfectly with coffee or tea.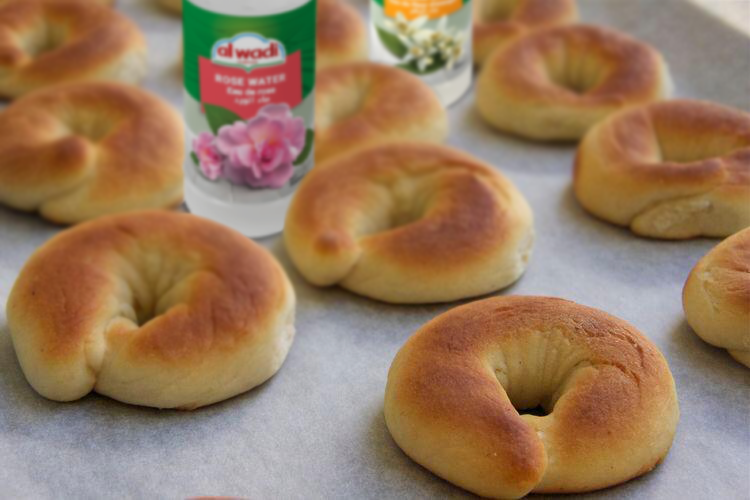 Ingredients
250g plain flour
125ml milk
75g butter
150g sugar
1 tsp. of Al Wadi Al Akhdar orange blossom water
½ tsp. of Al Wadi Al Akhdar rose water
1 tsp. of fresh yeast
1 tsp. of mahleb
Preparation
    Melt the butter in warm milk.

    Add the sugar and stir to dilute, making sure not to overheat the mixture.

    Mix one tablespoon of warm milk with one teaspoon of sugar and add the fresh yeast. Leave to ferment.

    Place the flour in a bowl.

    Add the milk and butter mixture and the fermented yeast with the orange blossom and rose water.

    Combine all the ingredients together and transfer the dough onto a work surface. Fold and stretch it for 10 

minutes to form an elastic-like texture.

    Form the dough into a ball and place it in a covered bowl. Rest for an hour.

    Divide the dough into 20 pieces of equal size. Roll each piece into a sausage-like shape and pinch the ends together to create a ring.

    Place the rings on an oven tray lined with baking paper.

    Leave them to prove for another 30 minutes or until they double in size.

    Preheat the oven to 180 degrees and place the baking tray on the middle shelf. 

    Bake for about 15 minutes or until the tops are golden brown.

    Leave to cool.
Stay tuned for the next green destination with alwadi.com.
Featured image: Habib Darwishe 
Loading