Al Wadi Al Akhdar is taking us on tours of lesser-known green destinations around Lebanon. Here, we start with Jisr El Aarous.
Located in the verdant Shouf, Mount Lebanon, Jisr El Aarous is a haven for hikers.
How to reach Jisr El Aarous
To reach the Jisr El Aarous area, start hiking from the village of Mokhtara, and descend into the woods of Wadi Al Moukhtara, along the Barouk riverbank. You'll pass ancient stone bridges, small waterfalls and old mills along the way. The Nabeh Morshed spring feeds the Barouk River and flows under the village. Among the old stone bridges is the Birket El Arous bridge built in 1507 (from the Mamluk era) – one of the oldest bridges that still exists in Mount Lebanon.
However, this unique place is not only known for its breathtaking landscape; it is also famous for its chickpea turnovers. Commonly known as "fatayer b hommous," these savory treats are considered one of the tastiest local specialties. 
Chickpea turnovers
This mouthwatering pastry dish is often served as an appetizer during family gatherings, especially on Sundays. What makes chickpea turnovers so unusual is the filling, which usually contains "awarma" — a lamb confit — mixed with chickpeas. Using the right kind of chickpea is key, so choose Al Wadi Al Akhdar, a brand that offers the best locally sourced chickpeas available.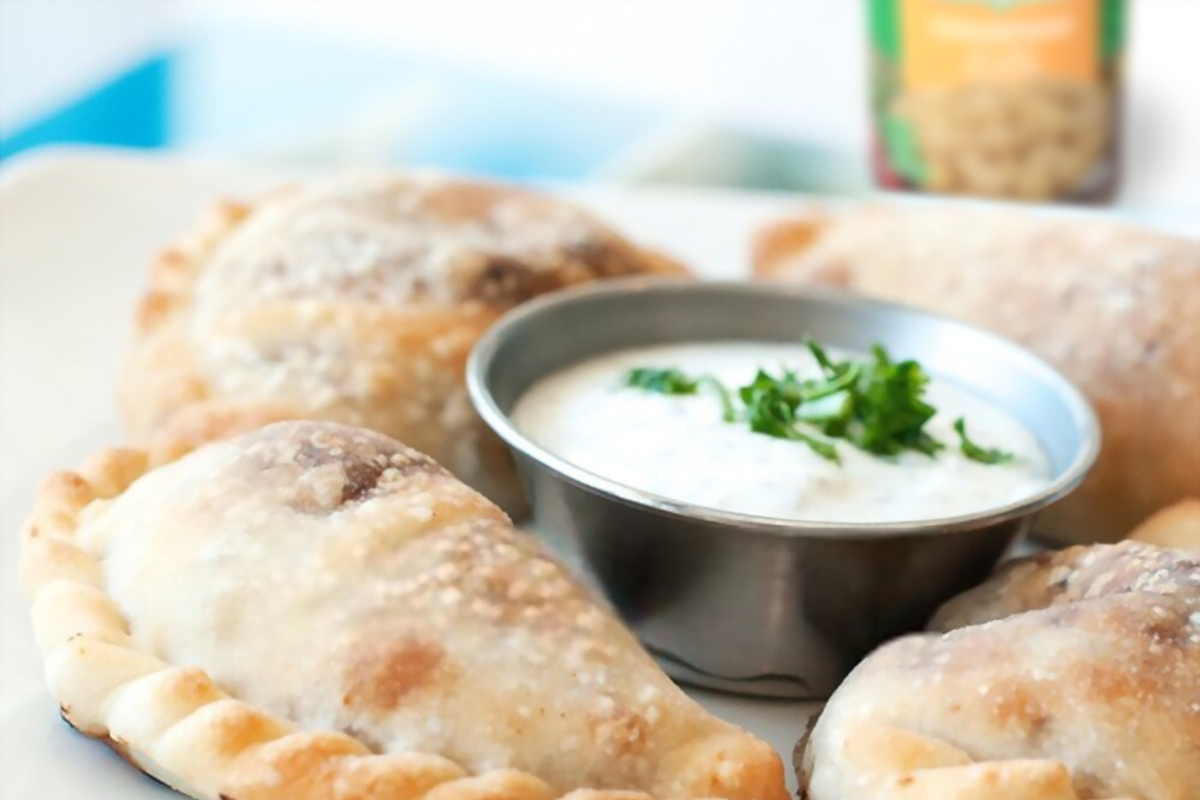 Ingredients
For the dough:
5 cups of flour
1 tbsp. of yeast
2 cups of water
For the filling:
1 cup of pounded Al Wadi Al Akhdar chickpeas
2 finely chopped onions
3 tbsp. of awarma
1 pinch of salt
1 pinch of pepper
Preparation
Mix the flour, the yeast and water in a bowl, and let it ferment for an hour. Preheat the oven to 240 degrees.
Fry the onions with the awarma for a minute, then add the pounded Al Wadi Al Akhdar chickpeas, salt and pepper and cook.
Flatten the dough using a rolling pin then cut it into circles. Place a spoon of the stuffing inside each circle and tightly seal it by creating a half-moon shape.
Place the turnovers on a tray covered with parchment paper. Bake in the preheated oven for 15 minutes or until the bottom of the pastries turns golden.
Take the tray out of the oven, and let the turnovers cool for two minutes before serving. 
Stay tuned for the next green destination with alwadi.com.
Loading