As 2022 draws to an end, we take time out with Minister of Tourism for Lebanon, H.E. Walid Nassar, to discover what makes gets him up in the morning and what he hopes to achieve in his role.
What drives you?
Passion for my country fires me up. Lebanon needs people that are here to give and not to take. The last 35 years have led us to where we are now, and I want things to change for the better.
What has been the greatest lesson you've learned in your role as Minister of Tourism for Lebanon?
Reform is essential. We need to seriously look at what is going wrong administratively, evaluate the best course of action and reallocate resources or provide training wherever necessary.
How would you describe Lebanon?
Lebanon is a mosaic. It is layered and complex: gastronomically, geographically, culturally, historically and in so many other ways. The natural wealth and beauty of Lebanon is unique and cannot be replicated. In my eyes, this country is a piece of heaven.
What has the MoT achieved in the past year?
As the ministry, we have forged partnerships with the private sector at all levels. We consider this to be of utmost importance: supporting syndicates — including the newly established syndicate of guesthouses — encouraging private-sector initiatives and empowering tourism-related projects.
We have also focused on decentralization by creating 30 offices across Lebanon. These destination management organizations (DMOs) have been launched in partnership with the private sector and local municipalities to promote tourism in individual regions.
Furthermore, we revamped the Conseil National du Tourisme, a non-governmental body that has lain dormant for over 12 years. For the first time in its history, a woman was elected vice president by council members.
In addition, Lebanon became the 35th country to obtain membership to the Enlarged Partial Agreement on Cultural Routes of the Council of Europe (EPA). This was an important milestone, reaffirming our status on the world map as a cultural destination. The four routes comprise: wine, Phoenician, Ummayad and olive tree.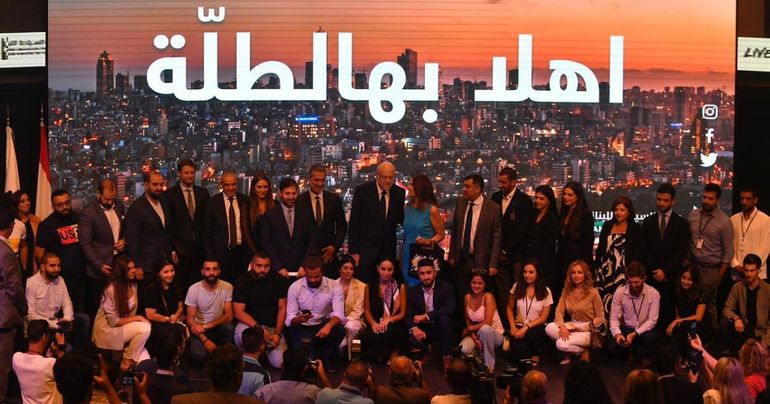 Of course, there were seasonal campaigns, including "Ahla Bhal Talleh" (Welcome to Lebanon) in summer 2022 and "Eida al Shatwiyeh" (Come again in winter), which we just launched.
In short, it's been a busy year!
What will the MoT be working on in 2023?
We have plenty of projects in the pipeline, starting with a new identity, branding and exciting campaigns.
We also need to get the 30 DMOs fully functioning and create a network, which we will do by installing software and a system to connect them.
Ultimately, our role in 2023 will be to continue engaging and empowering organizations and NGOs. Working together is key, and we look forward to building lasting partnerships.
Loading