Religious anthropologist Nour Farra-Haddad takes us on a trip to one of Lebanon's newest pilgrimage sites: the Ijdabra Cross in rural Batroun.
Covering an area of 50,000sqm, the City of Peace project in Ijdabra, rural Batroun, was launched in 2015. Part of the project includes the construction of the largest inhabited cross in the world, measuring 55m in height. At 48m, the building will house a church with a capacity of 200 people. Visitors will be able to reach the top of the structure by elevator.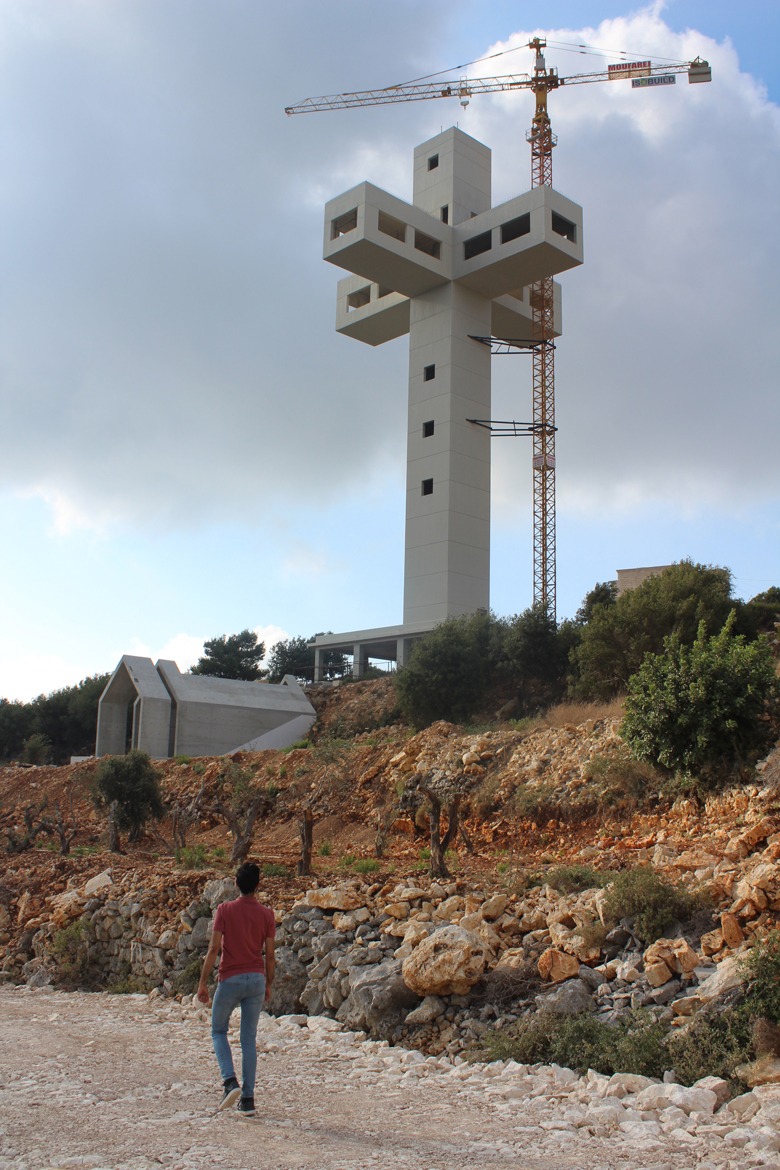 Four key dimensions define the project: social, economic, environmental and religious. The land will be divided into a section for prayers and religious tourism, a youth camping area with 25,000sqm of recreational land, a forest with hiking trails and leisure and meditation areas, and a building where rural products such as debs are produced and sold.
The latter two sections were inaugurated in May 2018. The objective of the project is to attract thousands of visitors and to provide job opportunities by creating an economic dynamic in the area. It also aims to preach a culture of peace and dialogue. Roads are being developed to allow easy access to the City of Peace and the official inauguration of the site is expected to take place in 2019.
VISITING THE SURROUNDING AREA
From Ijdabra you can continue to Ibrine to visit the Deir El Ayleh El Moukassah Monastery (Sanctuary of the Patriarch Elias El Howayek) and then to Bejderfel to visit Saint Bandileymoun Church. You can then drive to Kfifane, where you will find the Monastery of Saints Cyprian and Justina (Mar Cyprianos wa Justina), the Sanctuary of Saint Hardini and the beatified Estephan Nehme. Alternatively, you can head towards Kfarhay to wander around the Saint John Maron Monastery and continue onto Tannourine or Douma.
Photos: Nour Farra-Haddad
Loading