With staycations on the rise and a scorching summer ahead, we take a tour of Breathe Batroun, an exciting and refreshing addition to Lebanon's boutique hotel scene.
Friends and business partners Mario junior Haddad and Petra Abousleiman found themselves deeply attached to the coastal city of Batroun after spending the best part of the last two years there.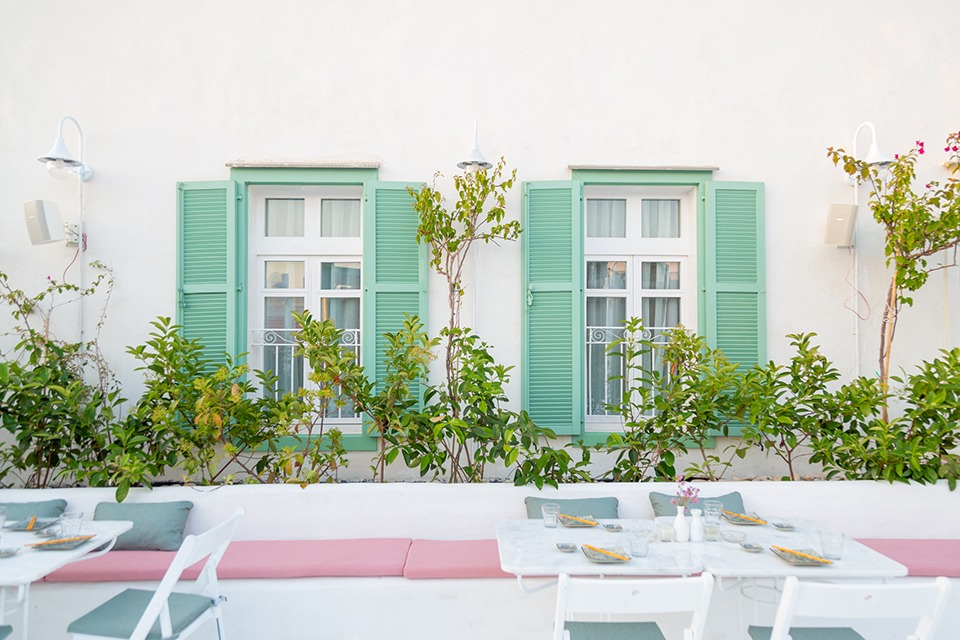 "Batroun felt like our adopted hometown from the get-go. We would invite friends to come and stay in between the lockdowns, but we noticed that there weren't that many lodging options. It was then that we thought of creating something authentic and homely," says Abousleiman.
Why Breathe?
Nestled in a traditional early twentieth-century Lebanese house, complete with beautiful triple-arch windows, Breathe Batroun is light, airy and impeccably  furnished. The seven tastefully appointed rooms border the main living area, which features a soothing palette of teal, emerald, mint, yellow, blush pink and off-white tones. An intriguing "honesty bar" sits on one side the grand salon.
"The concept it to make our guests feel at home, so they just help themselves to whatever they like from the bar and make a note," adds Abousleiman. Even the alcohol selection is unusual, with homemade signature cocktails, like Negroni and Manhattan, available for visitors to enjoy.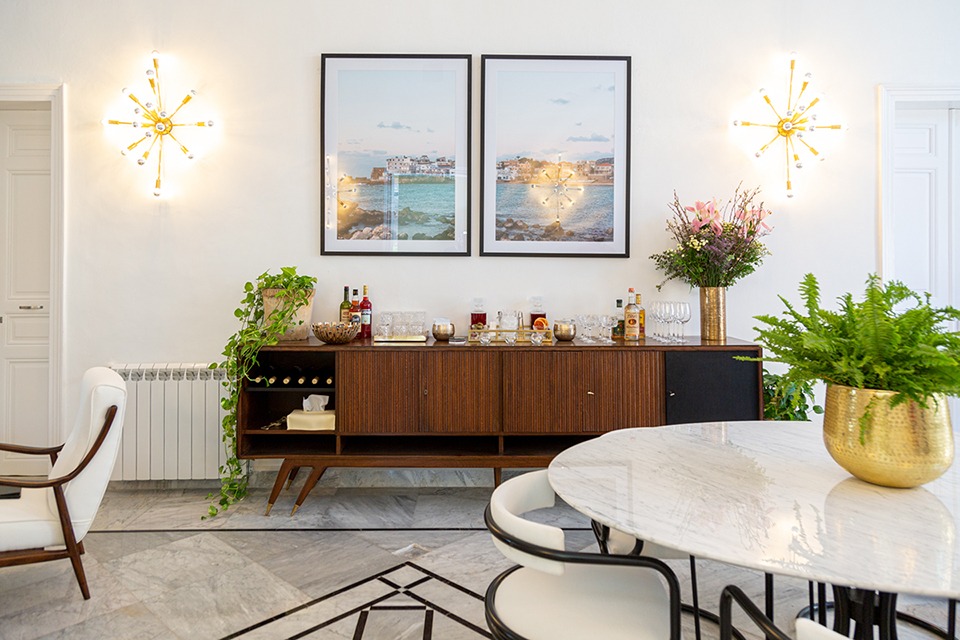 Besides Breathe Batroun's honesty bar, unique features of the property include complimentary soft drinks, coffee and tea, and a shared terrace area. "In the evening, the terrace turns into our sushi restaurant, Sushi on the Roof, with ambient music and soft lighting," says Abousleiman.
Memorable moments
Breathe Batroun operates an adults-only policy, unless the property is booked in its entirety. Furthermore, a dedicated concierge service is offered to guests, with customized experiences to suit every occasion.
"Whether it's a picnic on the beach or a trip to a local winery, the team can curate something special. We want our guests to feel as welcome and relaxed at Breathe as we did when we first arrived in Batroun," says Abousleiman.
Rates and more
With an enviable position in the heart of the souks and room rates starting from around USD 140 including breakfast, Breathe Batroun is a breath of fresh air for travelers seeking luxury, location and a whole lot more.
"The feedback we've received so far has been extremely positive. Now the space is open, we can finally breathe!" jokes Abousleiman.
Loading