In the middle of Mar Mikhael, shielded from the streets, lies BEYt, a guesthouse that has become a meeting place and cultural platform for a diverse group of people who want to experience Lebanese culture and hospitality.
An elegant fusion between a warm guesthouse and a cultural artistic platform, BEYt gives visitors a unique taste of the irresistible Beirut culture.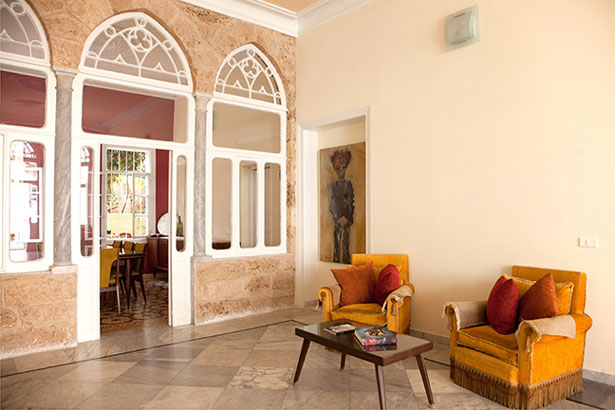 When you enter BEYt, the first thing you feel is a sense of enveloping coziness that only an authentic Lebanese house can offer. You are greeted, along with smiling faces and the famous Lebanese Ahla-w-Sahla, by a welcome drink and delicious appetizers.
All food is strictly local, natural and homemade, the traditional way. The spacious living room is dotted with colorful and carefully restored vintage furniture. Sitting there you take in the house's unique architecture. High ceilings, typical arcades, colorful tiles, old-fashioned windows and a sunny garden, all exude gradually fading traditional charm that is no longer prevalent in Beirut.
Large old-fashioned radios, a wooden record player and an antique clock are but a few items that add to the spirit of the house. The bedrooms and the bathrooms are spacious, light colored but not without a touch of modernity.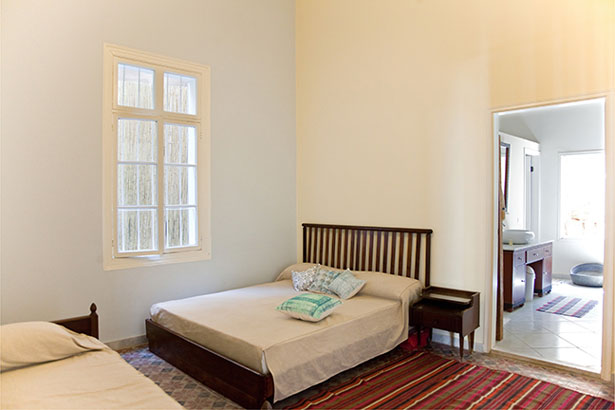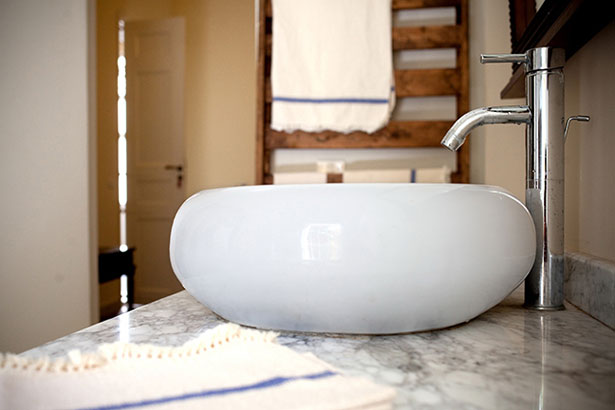 Paintings by Joe Keserwani, Rafic Majzooub and Mazen Kerbaj, amongst others hang on the walls. Old metal basins, used for washing, lie on the floor of the beautifully decorated bathrooms. And perhaps the most charming is the garden outside, planted with jasmines and an assortment of vegetables used for cooking. That is exactly what the concept of BEYt is, to offer guests a unique experience of old-fashioned Lebanese hospitality, tailored to the last detail.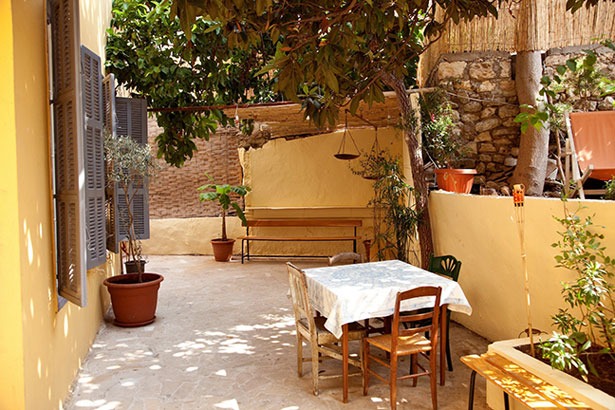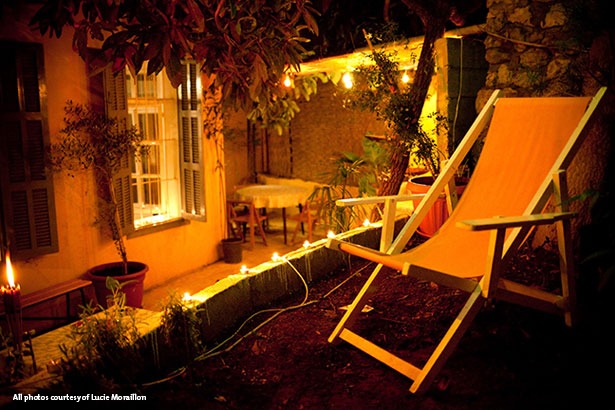 "Lebanese people have always been known for going out of their way to make their guests feel at home and make sure they enjoy their time. And this is the case with BEYt," says Abdallah Almachnouk, copartner of the project.
Guests have the freedom to cook their own food while being offered natural, healthy Lebanese food. A selection of books and CDs lie neatly stacked in one corner, available for anyone who wishes to use them. A small chalkboard, used to post the latest events and activities in town, is hung in the kitchen and updated every few days.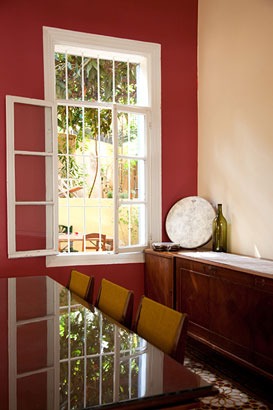 "We're all like one big family," says Abdallah. "I remember we had a graffiti artist once who wanted some inspiration. He set his canvas in the living room and would listen to music and paint."
"My friend, Tony Sfeir, and were aware of this beautiful 150-year old apartment in the same building as his boutique. We heard the people renting it were leaving and there was no way we were going to let it be transformed to another Mar Mikhael restaurant. Even though the timing was wasn't right we decided to take the risk," explains Abdallah.
While remaining true to the house's original spirit, the two partners renovated the house's infrastructure and sure enough, BEYt was born "a small heaven in the middle of Beirut, made with love," stressed Abdallah.
But BEYt is not just a warm household welcoming strangers. It is also a house full of artistic dedications. Plan Bey, Tony's gallery/bookshop collaborates closely with artists to create, publish and manufacture products, in limited quantities, to sell them.
Contact: +961 1 444 110
Article edited on October 28, 2021
Loading