Les Vignes du Marje winery tells the story of a long dream that has finally become a reality. It is proud to introduce a different taste and concept from the land, the first of its generation in the picturesque town of Jdeidet Marjeyoun.
History
Located in South Lebanon, the town of Jdeidet Marjeyoun has biblical roots. It is said that Jesus passed through the area and turned water into wine in the nearby village of Qana.
Jdeidet Marjeyoun boasts a warm and moderate climate. Indeed, the rainy winters and dry summers provide an ideal climate for the growth and development of grapevines.
Les Vignes du Marje began with Carol Tayyar Khoury and her family. After living in Dubai for around two decades, they decided to return to Lebanon. Carol was keen on cultivating the plot she owned in Jdeidet Marjeyoun and kept toying with the idea of establishing a winery. Once the viability of the soil was assessed, she started planting and created the first winery in the area.
Vineyards
Thanks to its fertile vineyards, Les Vignes du Marje produces five types of wine, including: Le Vin Du Marje (rouge, blanc and rose); Le Rouge Du Marje Red 2013, a limited-edition wine with a 9/10 rating at Vin et Folie in 2020 and merit from Jacky Blisson MW Canada in 2020; and Couvent De M (Red Chateau, 2013), the winery's Premier and Grand Cru, which won the Patrice Frank Coup de Coeur award in October 2019, a merit from Vincenzo Melia Sassicaia Wine Maker in 2020 and a merit by Houlbergs Denmark in September 2020. The winery has a rating of 4.1 on Vivino.
Recently, the winery has added a new product to its line — Arak du Marje. It is a mature Lebanese arak made from pure grape alcohol and the finest anise seeds. Most importantly, it is distilled four times using traditional stills. What makes this product different is how it revives past memories of the land's ancestors who made their own arak decades ago.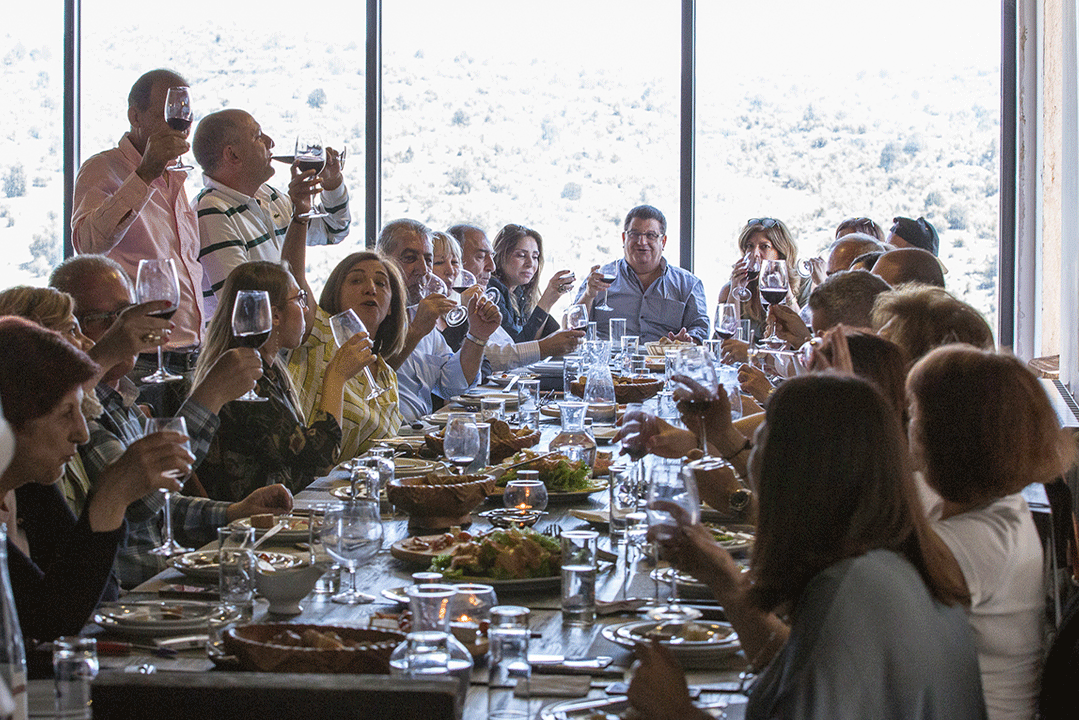 Tours
Tours will be available from December 2021, as they are renovating the area and moving the winery.
A small restaurant will also be offer guests the opportunity to indulge in wine tasting and authentic Lebanese cuisine.
Jdeidet Marjeyoun
Telephone:  +961 3 435494
Loading