Located deep within the Shouf region, Beiteddine is one of the country's national treasures. Take a trip and immerse yourself in the natural and historical beauty this incredible village has to offer.
Getting There
---
Follow the southern coastal highway towards Saida. Just before Damour, exit the highway towards Beiteddine, and follow the signs.
What to Do
---
Beiteddine Palace
Just 20 minutes from Deir El Qamar, sits Beiteddine Palace, one of Lebanon's Ottoman treasures. The palace offers a stunning and well-preserved example of 19th century architecture. Walking through the palace complex, visitors will immediately notice the wealth and detail of its construction. Each room features mosaic stonework, cedar wood engraving and spacious areas.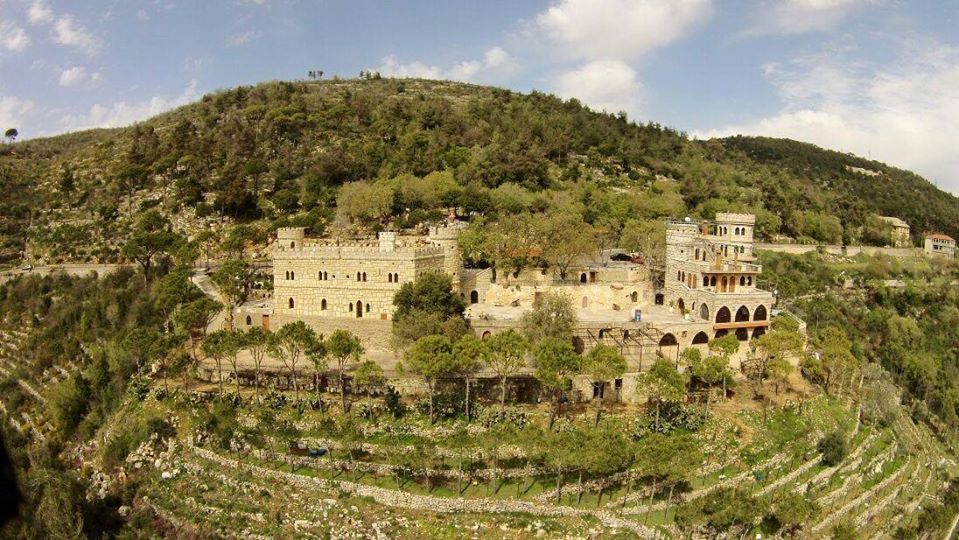 Moussa Castle
Moussa Castle is indubitably one of Lebanon's most unique and eccentric sights, thanks in large part to the fascinating story of its builder. Moussa Maamari erected the Moussa Castle completely by hand in an attempt to win over his childhood sweetheart. The castle looks like something taken straight out of a children's fairy-tale, with a moat, turrets, and battlements. What's even more fascinating is the structure's interior, which holds life-like puppets depicting traditional Lebanese scenes. There are statues of bakers, families, and school children all dressed in oldfashioned garb from Moussa's childhood. Each scene offers a fascinating insight into the daily life of the Shouf Region before modernity. The tour of Moussa Castle ends with an impressive display of over 30,000 artifacts, from weapons to jewelry, that Moussa spent his life's revenue collecting.
+961 5 500106, moussacastle.com
Shouf Cedar Reserve
The Shouf Cedar Reserve holds over 20 percent of the country's cedar trees, some of which date back 2,000 years. Hike in the forest or rent a mountain bike from the Shouf Biosphere Reserve at the entrance and cycle along the trail.
Where to Eat
---
For upscale dining in a beautiful palace, head to Mir Amin Palace (+961 5 501315, miraminpalace.com). This complex, which looks out over the Beiteddine Palace and surrounding mountains, was the residence of the youngest son of Emir Bashir II Chehab. Today, the palace is a gorgeous hotel and restaurant.
Where to Sleep
---
Besides the Mir Amin Palace, there are several first-class hotels boutique hotels and guesthouses in the area. Five minutes from Beiteddine sits Bouyouti (+961 3 310200, bouyouti.com), an elegant guesthouse perfect for a luxurious overnight stay in the Shouf. Bouyouti is a cluster of upscale houses, combining ample space with a warm and elegant atmosphere.
Loading