Nestled on a hillside of the Metn district, Brummana has long been the favorite summer destination for visitors and locals alike thanks to its cool mountain air. Known as "The City of Flowers," it is rich with colorful bouquets that adorn traditional houses. It is also the green lung of the region, with thousands of majestic pine trees lining its pretty streets.
Getting There
---
There are two ways to reach Brummana. From Dora, one can take the Metn Express Highway to Jouret al-Ballout which leads to Brummana. The other option is from Mkalles going up to Mansouriye, Ain Saade, Beit Mery and leading to Brummana.
What to Do
---
Ferme Mar Chaya
Brummana is well known for Deir Mar Chaya, the Maronite monastery which was established in 1700 by the Maronite Patriarch Gabriel Blouzani and is the principal home of the Antonine Order. Next to this monastery is a lovely farm open to the public. It is also a great place to take young children on weekends, as it has a petting zoo with goats, sheep, llamas, cows and other animals. There is also an organic store selling a wide range of produce grown at the farm along with dishes prepared by the resident monks. While there, stock up on baladi cheese, labneh, pickles, orange blossom water and other local delicacies. The farm is open daily from 8 am until 8 pm (+961 70 158466).
Hiking and Scenic Walks
Brummana offers a fantastic range of paths for those who love walking in nature. One can also stroll around the scenic streets of the old Brummana district and admire the traditional Levantine limestone houses, some dating back to the 18th and 19th century from the reign of the Abillama Emirs.
Lazarus Monastery and Church of Saint Isaiah
The Lazarus Monastery is another notable holy site in Brummana, which was once used by Emir Abilama. Today, most of it is closed off to the public, but you can still see the large two-level courtyard with the cloisters that lead from it. Further down the road you'll find the 16th-century Church of Saint Isaiah. Your landmark will be a gigantic oak tree which locals claim is 1,500 years old.
Where to Eat
---
There is no shortage of dining options in Brummana. For traditional Lebanese mezze in a grand setting you can't go wrong with Mounir (+961 4 873900), Burj El Hamam (+961 4 960058) or Kasr Fakhreddine (+961 4 960407). Another timeless favorite is La Gargote (+961 4 960096), a cozy French bistro.
For more mainstream restaurants and pubs, head to Broumana Villa, where you'll be spoiled for choice.
Where to Stay
---
Grand Hills Hotel (+961 4 868888, grandhillsvillage.com) made it into the Guinness Book of World Records for having the largest suite in the world. The hotel also has a lovely spa and several fine dining restaurants.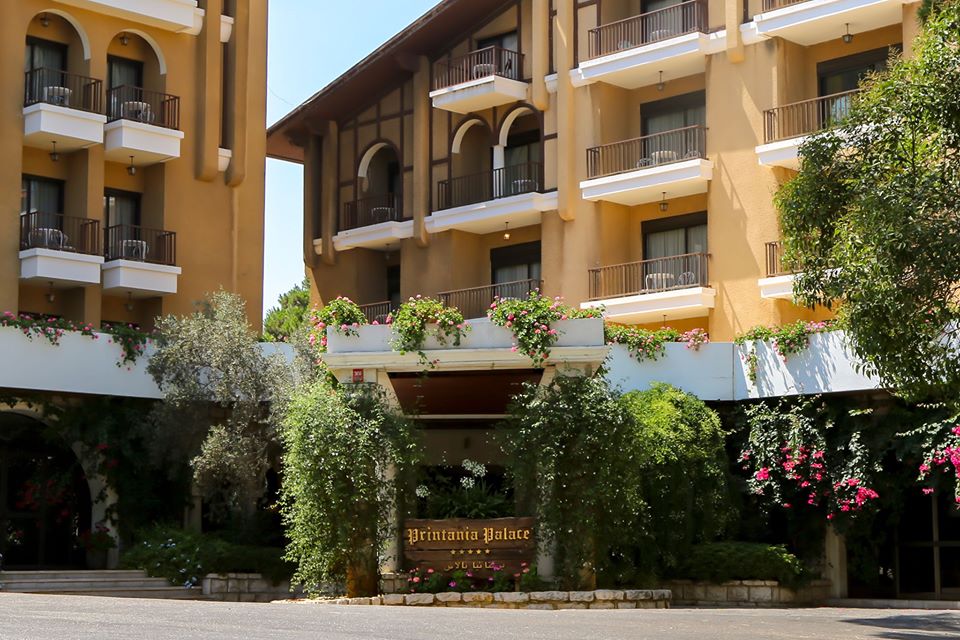 Conveniently located in the heart of the town, the Printania Palace Hotel (+961 4 862000, printania.com) is one of the most famous hotels in the region. Besides its impeccable service, the hotel has a gorgeous garden, a pool and an outdoor restaurant. With pretty views over the mountains, Le Crillon (+961 4 865555, lecrillon.com) is a comfortable and affordable three-star hotel with modern facilities.
Loading