4
min. read
Escape the summer heat in Beirut by heading to the roof, where you can enjoy the gentle breeze and cool down with a drink or two.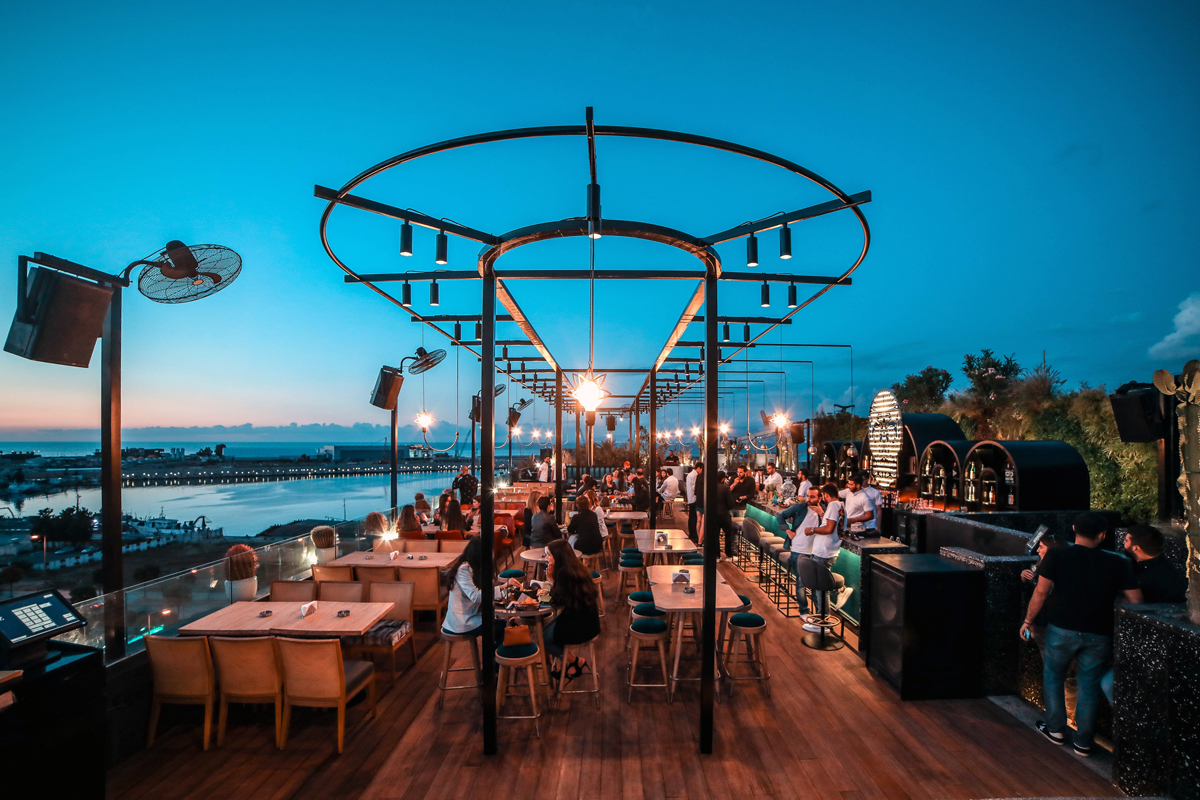 C LOUNGE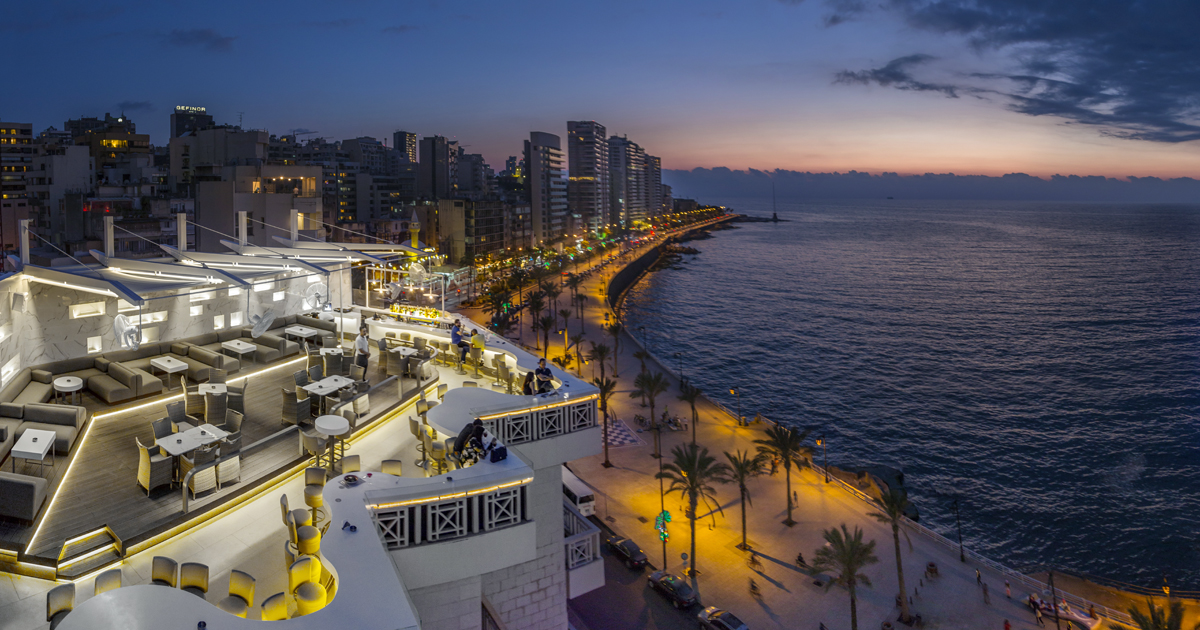 With an enviable position on top of the Bayview Hotel in Ain el Mreisseh, C Lounge boasts a lounge area, a balcony bar and a panoramic view of Beirut's famous seafront promenade, the Corniche. Sip on your favorite cocktails and take your pick from a wide selection of bites as you watch the world go by.
Bayview Hotel, Ain el Mreisseh, +961 3 331003
CHERRY ON THE ROOFTOP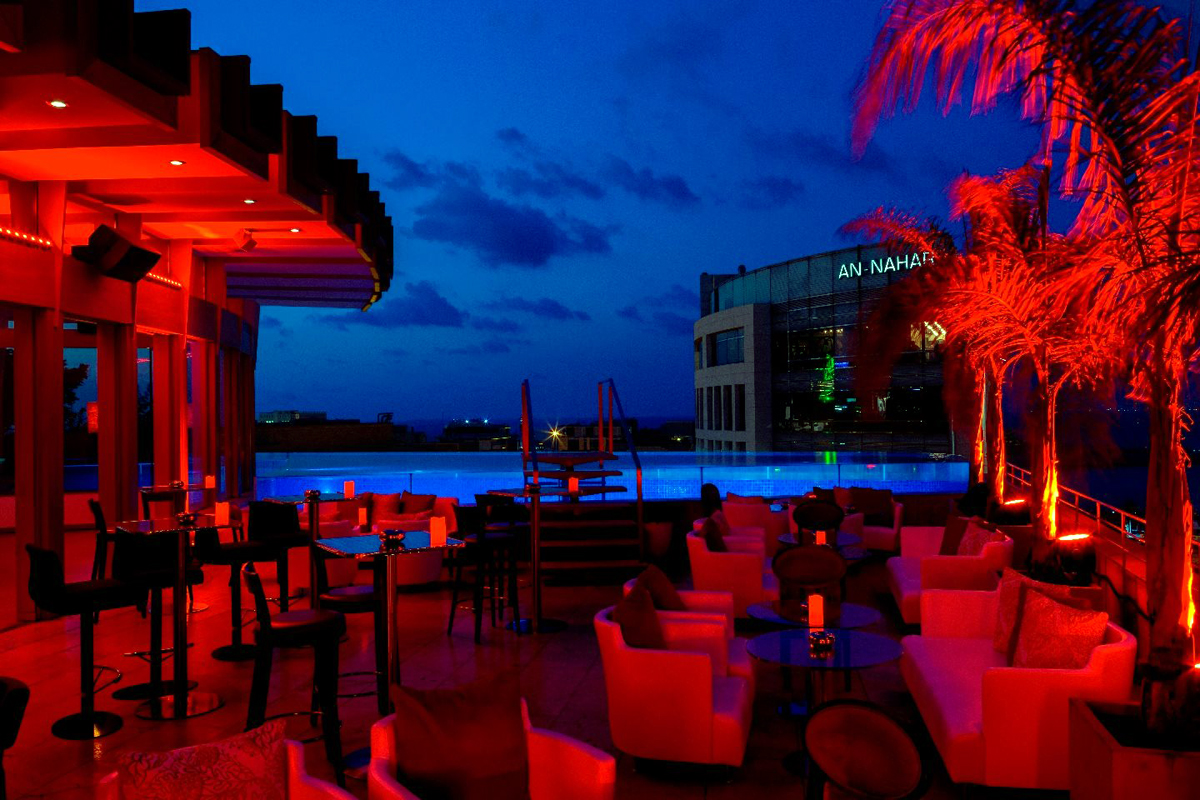 Kick back and enjoy sumptuous drinks and bites at Cherry on the Rooftop. Located on the sixth floor of Beirut's artsy Le Gray hotel, this luxurious bar frequently hosts musicians and bands.
Le Gray Beirut, Martyrs' Sq., +961 1 962888
CLAP TERRACE
Enjoy the view from the 8th floor in the heart of Downtown Beirut at Clap. This sophisticated fine-dining restaurant serves delectable Japanese cuisine and now offers guests an outdoor terrace with a central bar, which is simply perfect for those summer evenings.
Annahar Bldg., Downtown, +961 70 633888
COOP D'ETAT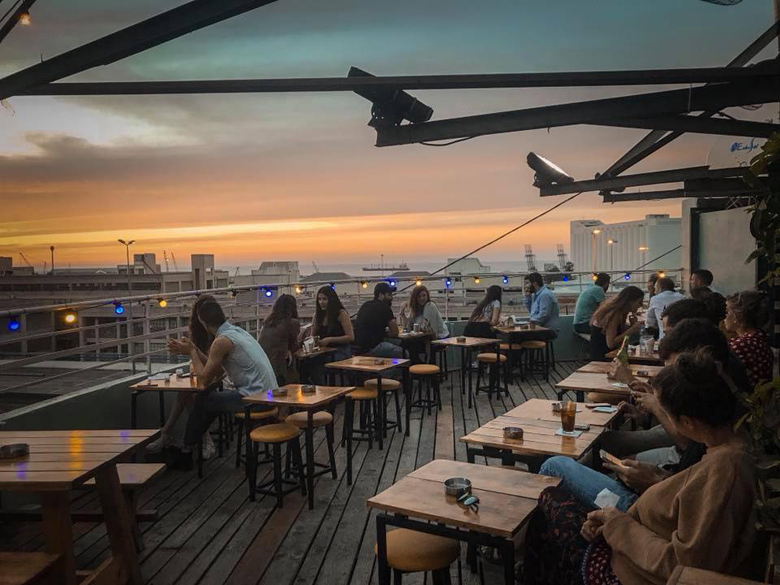 If you feel like keeping things relaxed then Coop D'Etat is perfect for you. Known for its casual ambience and easy-going crowd, this rooftop is an exciting spot where you can wind down while listening to jazz and 80s classics.
Pasteur St., Gemmayze, +961 71 134173
DIRTY LAUNDRY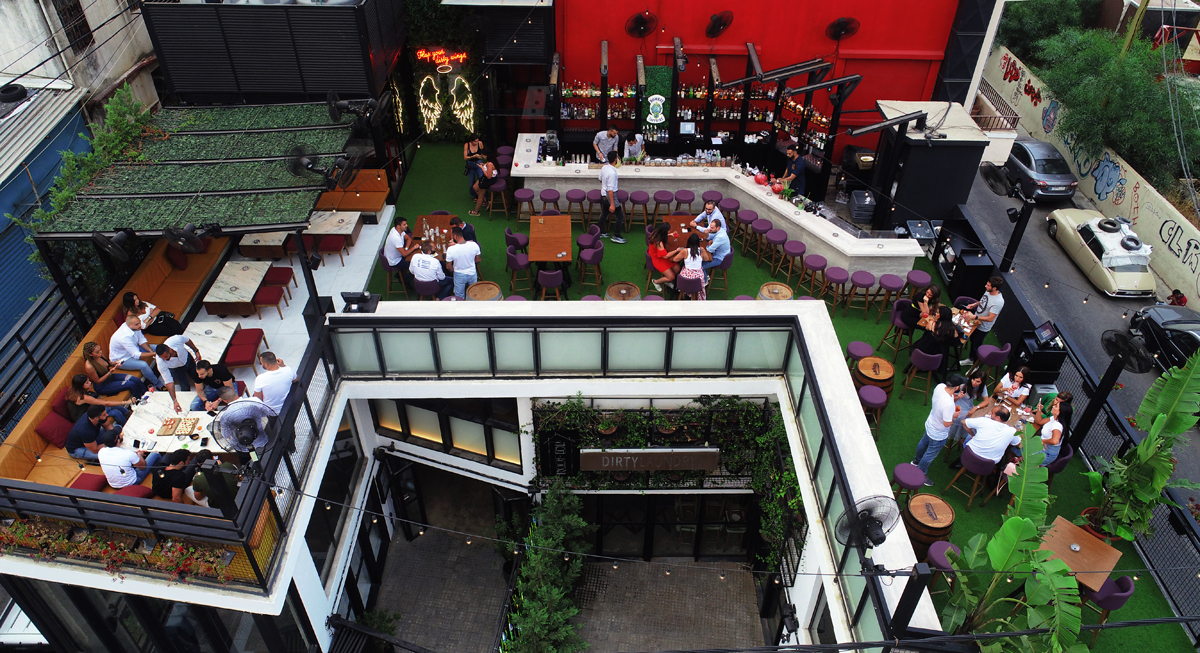 Located at the end of Mar Mikhael, this hip urban kitchen and bar redefines the lounge experience. Its name is also fitting; with such a cozy atmosphere and delicious drinks you just might find yourself airing your dirty laundry!
Armenia St., Mar Mikhael, +961 81 331333
FABRK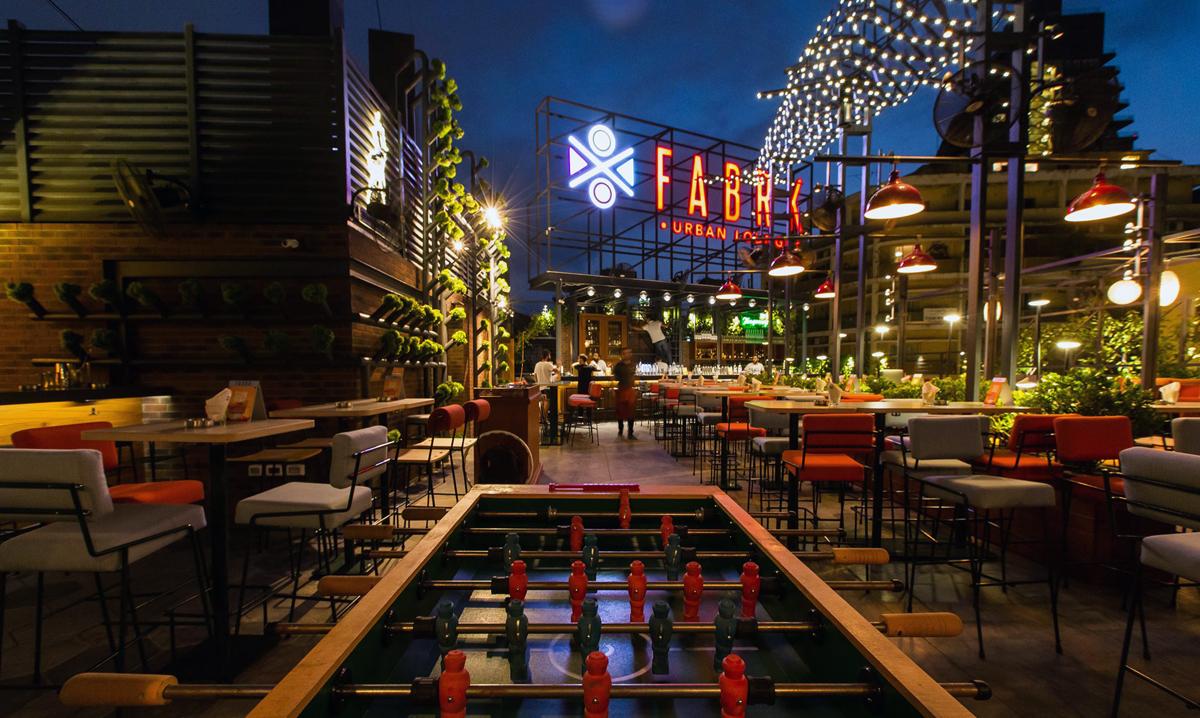 Fabrk is an urban lounge located in the heart of Mar Mikhael. Lose yourself to the beat of your favorite tunes while sipping on a delicious sunset cocktail and playing a round of pool.
Armenia St., Mar Mikhael, +961 71 448800
IRIS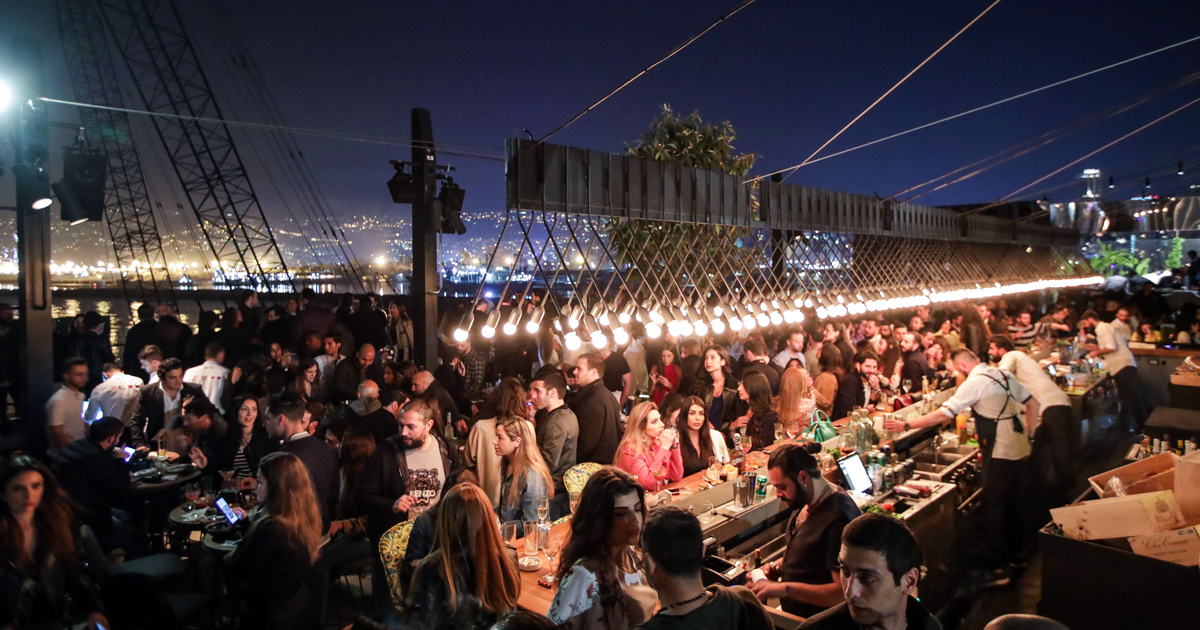 Savor the taste of artistic cocktails and international dishes as you look over the Mediterranean Sea at Iris, a venue that guarantees a fun night out.
Beirut New Waterfront, Seaside Arena, +961 3 090936
JACKIE ON THE ROOF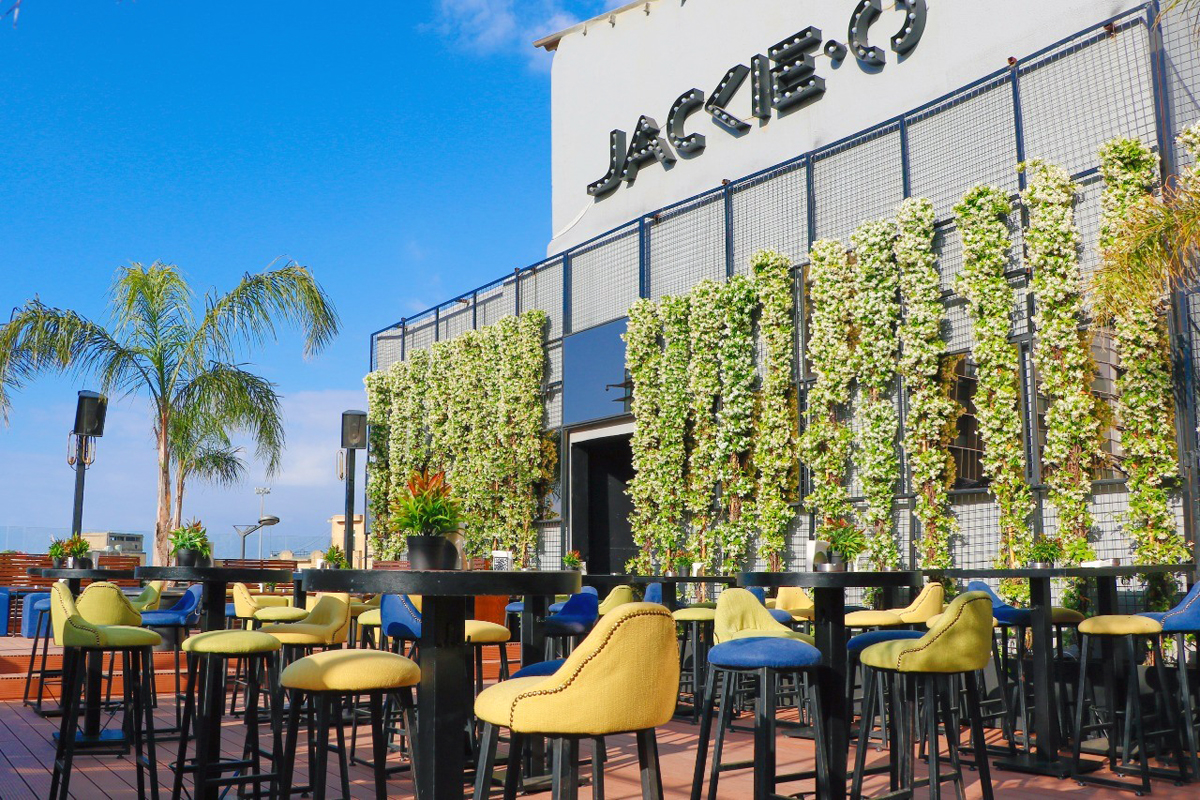 Located on the port side of Saifi, this urban lounge promises chilled-out vibes, exquisite bites and great music – perfect for a fun night out with friends or an intimate date.
Marseillant St., Saifi, +961 3 315324
LA MEZCALERIA ROOFTOP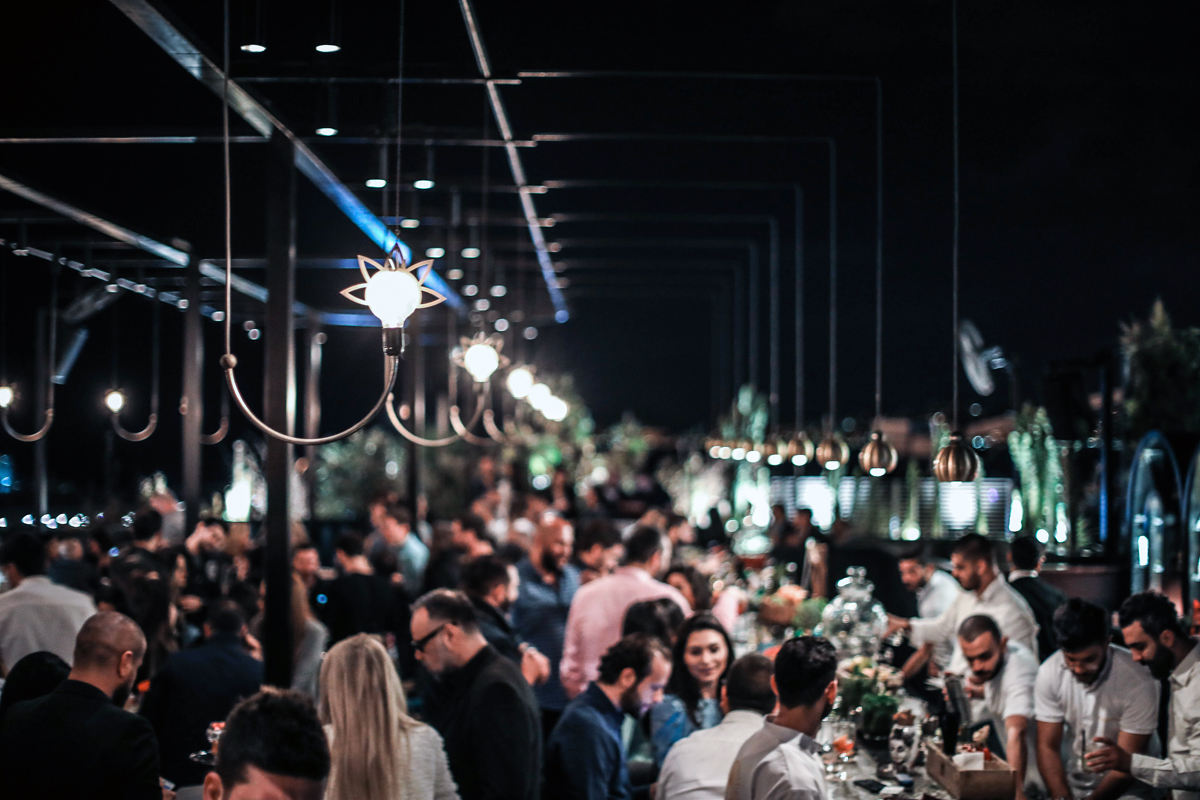 Get grooving to La Mezcaleria's Oriental- Latino music and enjoy their delicious Mexican cuisine and cocktails as you admire the spectacular view of downtown from this trendy spot in Saifi.
Miele Building, Saifi, +961 70 001118
LEVEL 26
If you're a fan of high altitudes look no further than Level 26 at the Four Seasons Hotel Beirut. Perched on the 26th floor, this elegant bar and restaurant will not disappoint you with its service, drinks menu, live bands and spectacular sunset.
Four Seasons Hotel Beirut, Wafic Sinno Ave., +961 1 761000
SKYBAR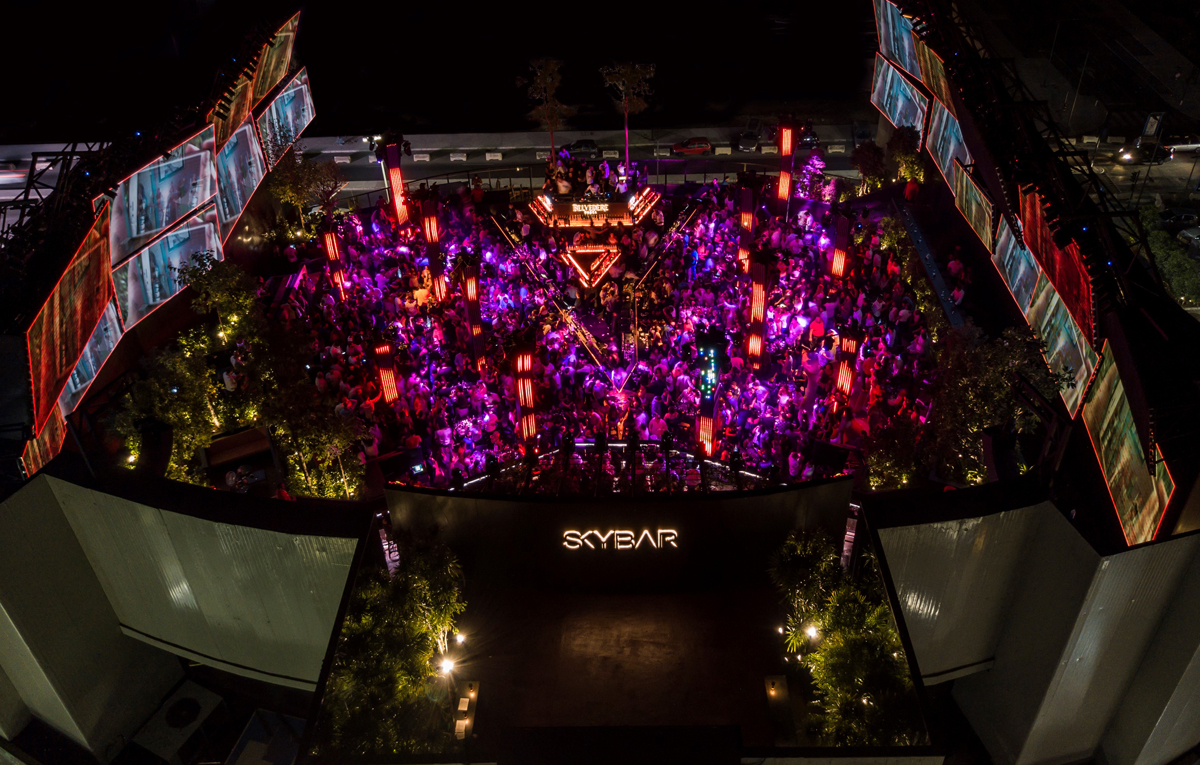 Known for its awesome music and out-of-this-world design, SKYBAR has consistently been ranked one of the best bars in the world. There is no place more glamorous.
Beirut Waterfront, Downtown, +961 3 939191
STAIRWAY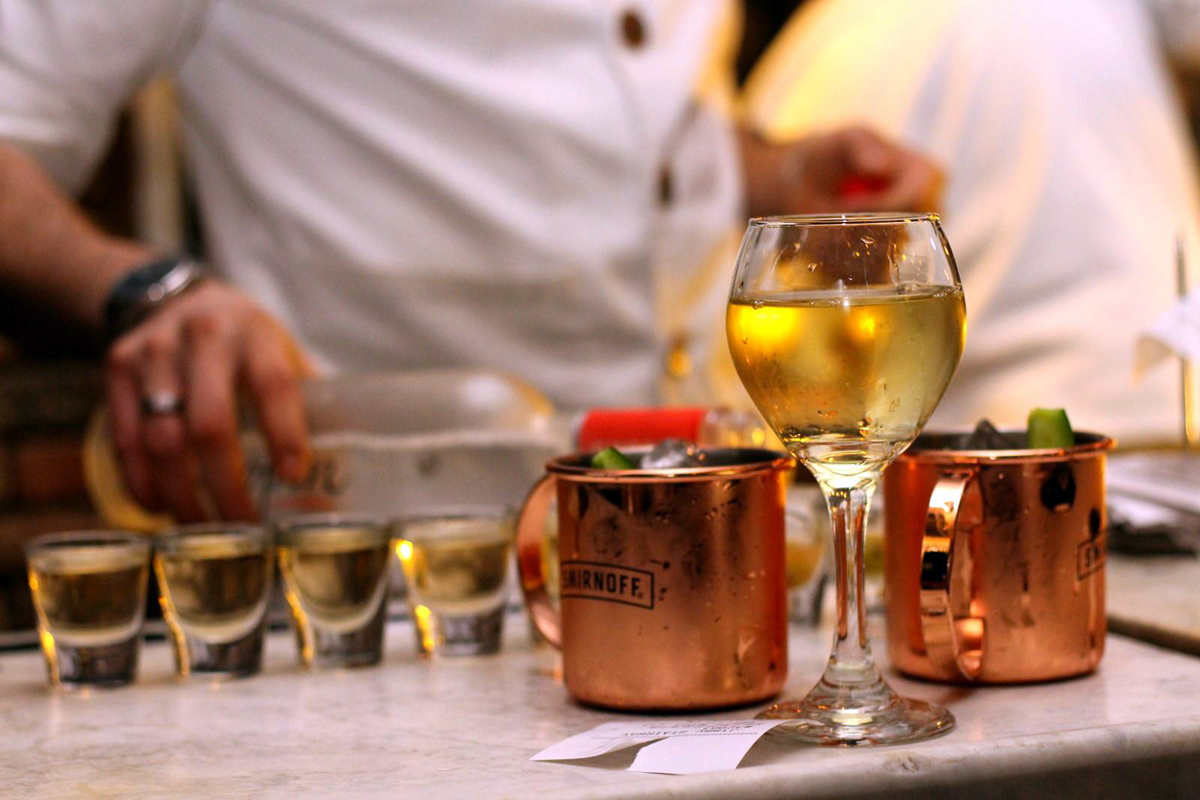 Enjoy the lively neighborhood of Mar Mikhael at Stairway, a laid-back spot situated on the roof of a traditional Lebanese house. It's the perfect choice for casual drinks after work.
Armenia St., Mar Mikhael, +961 76 777091
JUST OUTSIDE BEIRUT
---
CAPRICE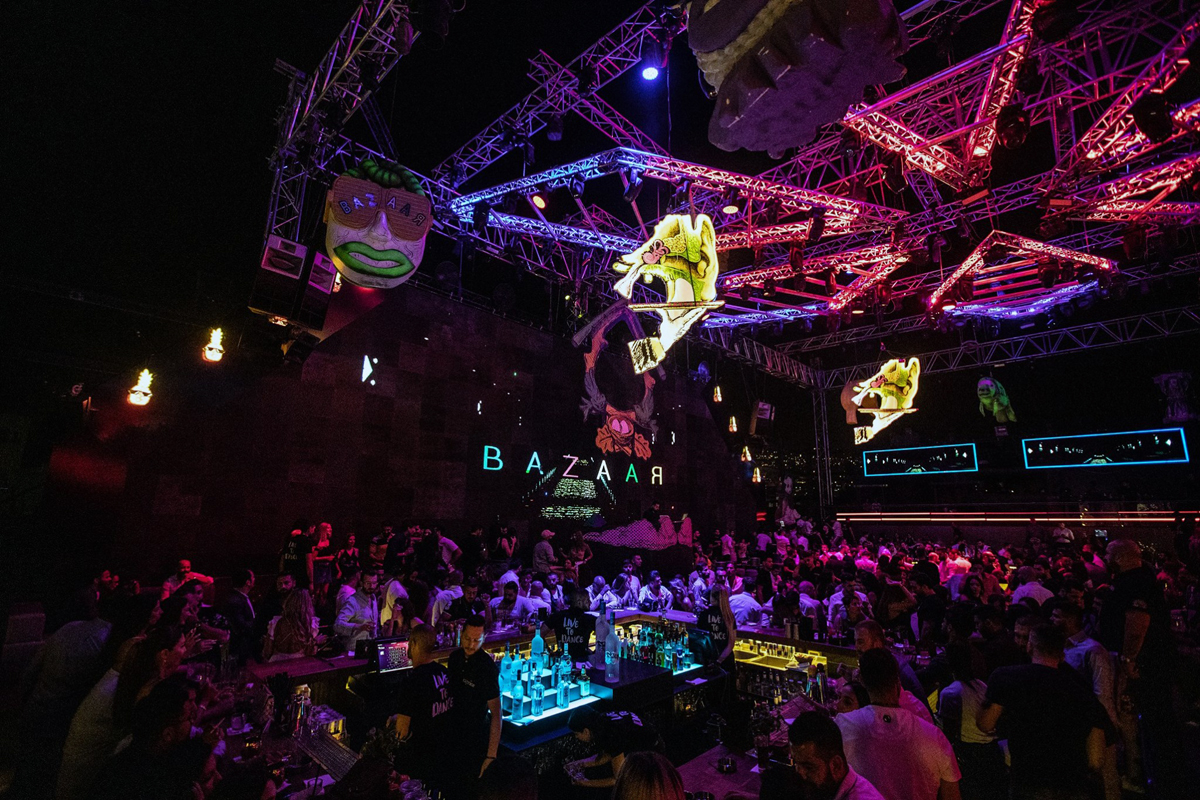 Get a few of your friends together and head to Caprice for a night to remember.
Nahr El Mot, Seaside Rd., Dora, +961 70 220223
THE DAWN ROOFTOP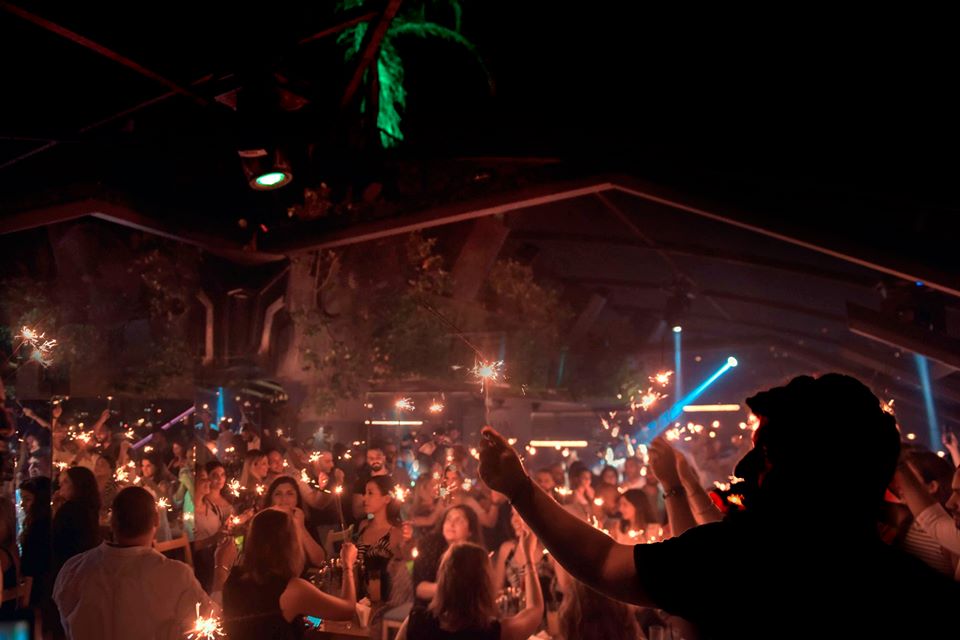 Perched on the 10th floor, Dawn promises epic sea-view sunsets, tantalizing cocktails and chill-out tunes to get you in the right mood.
Cap 41 Bldg., Dbayeh Seaside Rd., Dbayeh, +961 70 109010
SPINE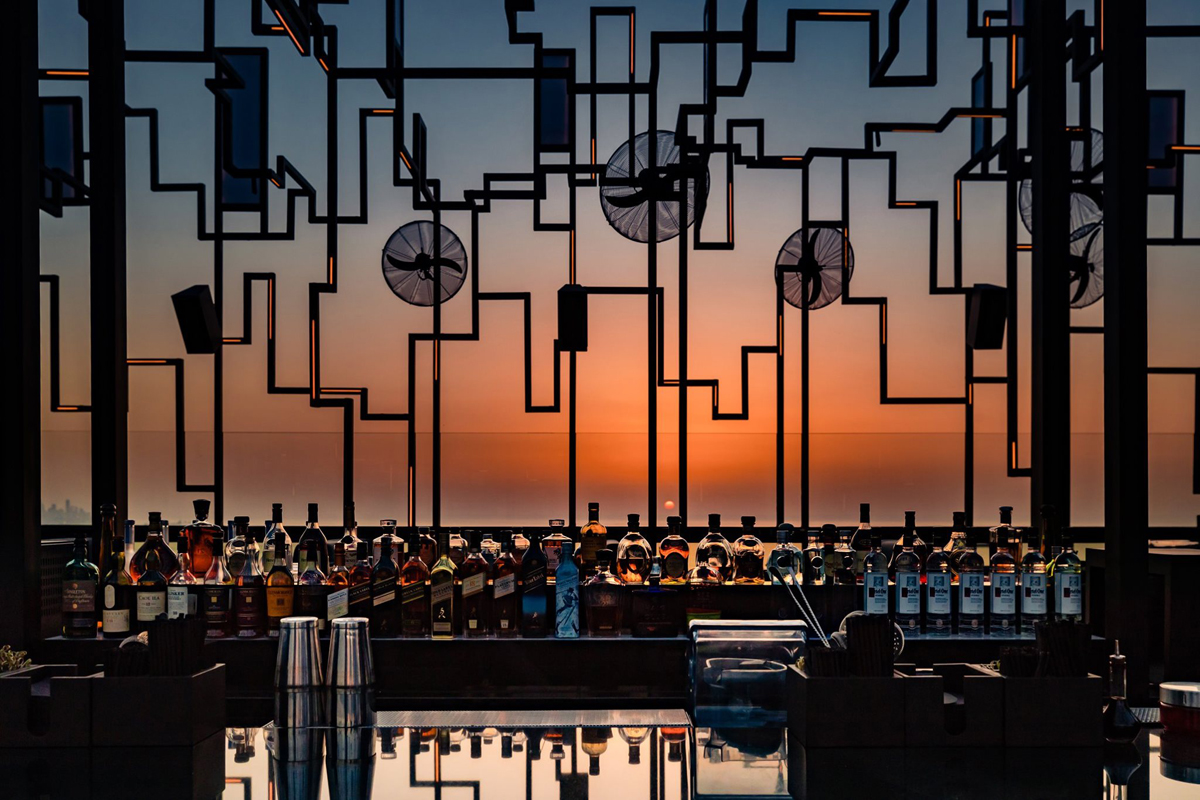 Located a short 15-minute drive from the center of Beirut, Spine is an eccentric rooftop known for its well-heeled crowd, dynamic experience, fusion menu and illusive floating lights.
G1 (Rodeo Drive) Bldg., Naccache Seaside, +961 3 331337
15 Rooftops to Keep You Cool in Beirut
was last modified:
July 2nd, 2020
by
Loading
Published on: June 18, 2020