Batroun is a hub of creativity, particularly in the realm of arts and crafts. Among the many artistic gems that grace this town, art stands out as a testament to the region's rich artisanal traditions. As USAID's Trade and Investment Facilitation (TIF) project is working to raise the profile of the district and improve its tourism offering, we delve into the arts and crafts scene of Batroun.
Assia Pottery
Assia pottery is a unique and exquisite form of pottery that combines traditional techniques with art expressions. Skilled artisans use their expertise to shape clay into beautiful pottery pieces, featuring a variety of designs, patterns, and forms. Inspired by nature, geometric patterns, and Lebanese folklore, Assia pottery showcases intricate motifs.
What sets Assia pottery apart is its traditional form and reddish hue, as well as its handmade nature. Crafted without the use of machinery or turntables, this ancient style of pottery offers health benefits by using natural materials. No painting or artificial substances are involved in its creation. The composition is relatively simple, consisting of pottery sand and a quartz-like stone mixed together.
Creating Assia pottery is a meticulous and time-consuming process, taking up to a month to complete a single piece. It begins with preparing the clay, removing impurities and drying it into a clay-like substance. The clay is then shaped, dried, and smoothened using a pebble.
Assia pottery represents the enduring creativity and craftsmanship of the artisans of Batroun, preserving traditional pottery techniques and contributing to the cultural richness of the district.
For more information, contact Sana Jabour on +961 3 630 626.
Rachana
Rachana is regarded as the hometown of the Basbous family, who have made remarkable contributions to the arts scene of Batroun. The village serves as a cultural hub, embracing the artistic legacy established by Michel, Youssef and Alfred Basbous. At the heart of Rachana lies the Basbous Museum, an enchanting open-air gallery that showcases imaginative sculptures crafted from bronze, wood and marble.
Art is not confined to the museum alone in Rachana; it permeates the streets, homes and gardens throughout the village. The fusion of art and everyday life creates a unique and immersive experience for both residents and visitors.
Adding to the artistic landscape, the distinctive mushroom-like design of the Basbous family home stands as a testament to their creative vision and architectural brilliance.
Ultimately, Rachana epitomizes the harmonious coexistence of art and community, where artistic expressions seamlessly blend into daily life, leaving an enduring impact on the cultural heritage of the region.
For more information, contact the Alfred Basbous Residence on +961 3 033 099.
MAB, Museum Anachar Basbous, is the most recent addition to Rachana's art scene. Its striking presence boldly contrasts with the scenic mountains that encompass it. Positioned above an olive grove, with a picturesque view of the Mediterranean Sea in the distance, MAB is a captivating destination that evokes curiosity and enchantment. The building showcases over 50 artworks, exhibited both inside and outside, featuring sculptures crafted from various materials, such as corten steel, steel, stainless steel, marble, wood, aluminum, basalt and concrete.
MAB is open to visitors by appointment only. Call +961 3 741 310 for further details.
Carpentry
The art of carpentry thrives with the gentle touch of a talented lady who transforms olive tree wood into extraordinary creations. From delicate keychains to grand dining tables, her craftsmanship knows no bounds. With precision and passion, she harnesses the natural beauty of olive tree wood. The wood utilized in carpentry comes exclusively from dead olive trees or from wood obtained during the trimming season. Each piece she creates tells a story, a tale of dedication and creativity. Whether it's a small trinket or a magnificent centerpiece, her work honors the legacy of the olive tree and preserves the art of carpentry in Batroun.
For more information, contact Randa Atallah on +961 3 620 781.
Crochet
Dentelle Bretonnes et Crochet
In Batroun, crochet is a cherished craft. Guided by her mother's skillful teachings, Eva Chidiac learned the art of crochet at a young age. However, it was a woman from Deir el Qamar who introduced her to the intricate art of Dentelle Bretonnes, a delicate lacework technique. Inspired by this newfound knowledge, Eva embarked on a journey of creativity. From the comfort of her home, she started selling her exquisite crochet creations, gradually attracting a growing clientele captivated by her craftsmanship.
For more information, contact Eva Chidiac on +961 7 815 845.
Instagram: dentellebretonne_crochetlb  Facebook: dentelles bretonnes et crochet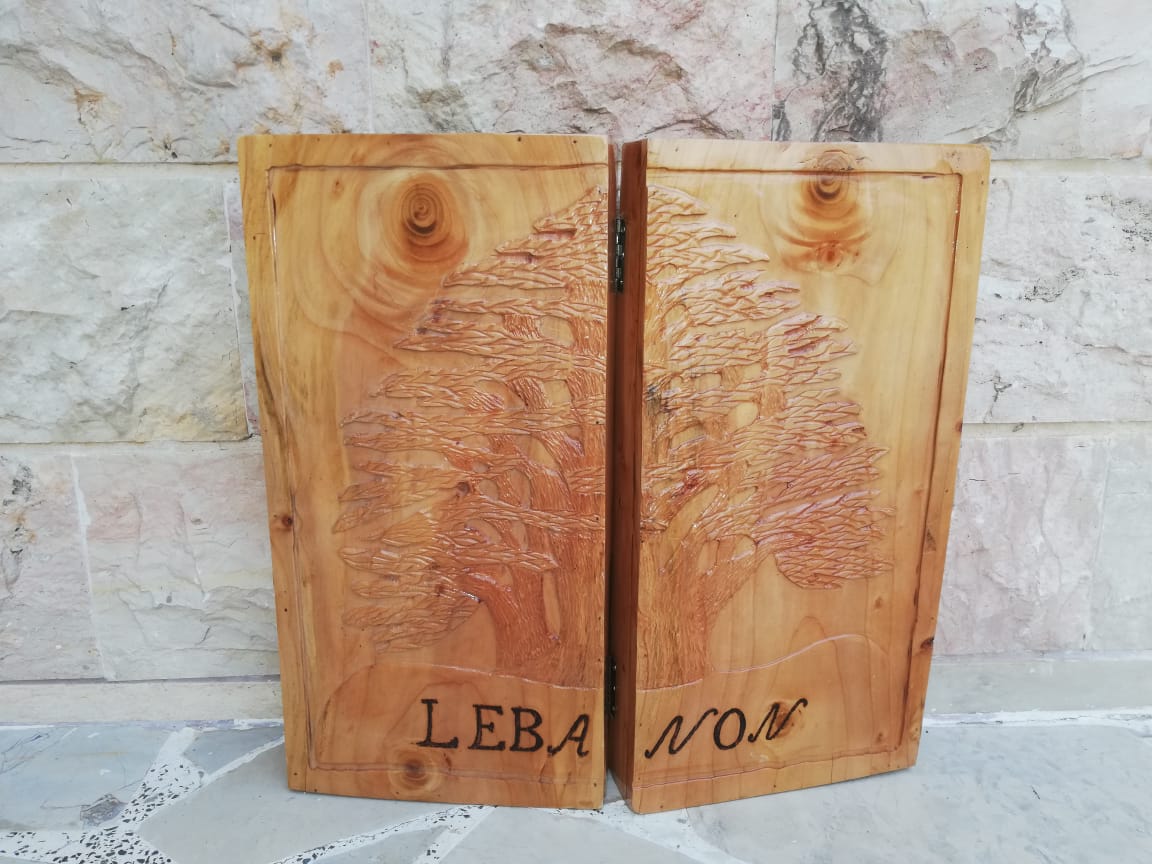 These are just a few examples of the diverse arts and crafts of the Batroun District. The region's artistic community continues to bloom. Visitors to Batroun can explore local workshops and galleries, such as traditional soap making, accessories, mosaic, ceramics and much more.
This article is part of a joint project to promote tourism destinations across Lebanon, launched by the Trade and Investment Facilitation (TIF) activity, funded by the United States Agency for International Development (USAID), and Hospitality Services. The content of this article is the sole responsibility of Hospitality Services, and does not necessarily reflect the views of USAID or the United States Government.
Loading