If you're planning a visit to Keserwan and in search of the perfect place to rest your head, you're in luck. The region offers a wide range of accommodations that cater to every traveler's needs and preferences. As USAID's Trade and Investment Facilitation (TIF) project is working to raise the profile of the district and improve its tourism offering, we identify the best places to stay.
Auberge Beity
Auberge Beity is a friendly hostel that's conveniently located within a 15-minute drive from Faraya Mzaar Kfardebian and Mzaar Kfardebian Ski Resort. It is open year round to welcome guests.
For reservations, call +961 3 214 871.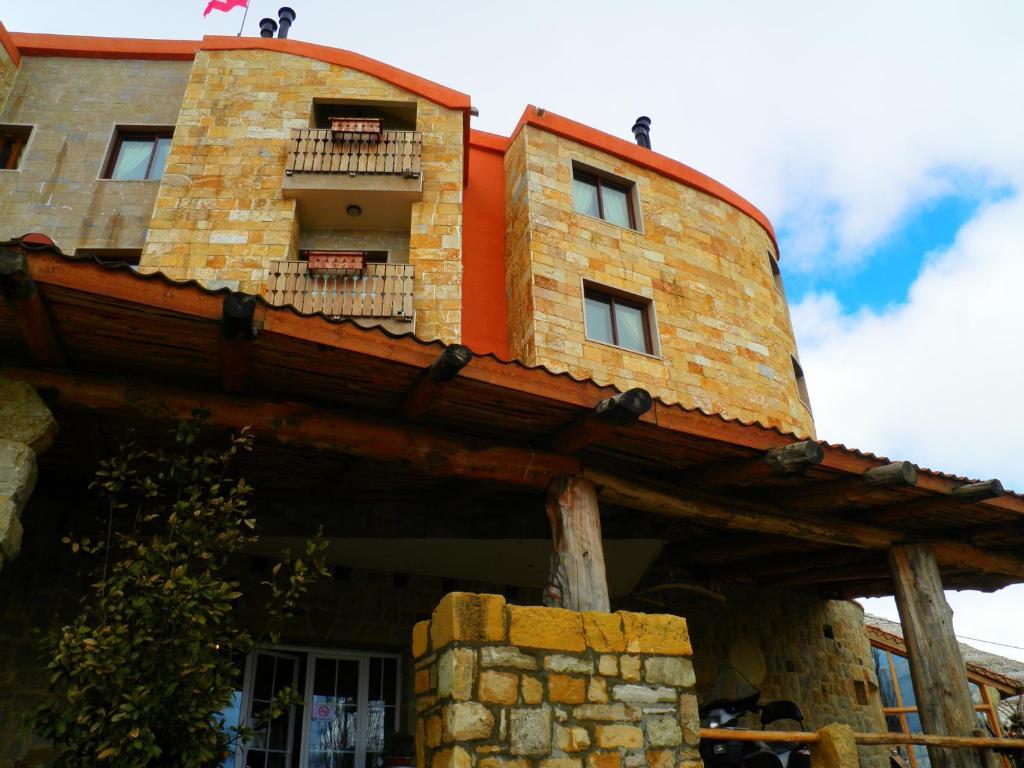 Auberge Le Valais, located in Faraya, is a rustic stone hotel consisting of 11 rooms. With outstanding views of the surrounding mountains, the property enjoys an enviable position. Chabrouh Dam is accessible on foot in 20 minutes, and the Saint Charbel statue is also nearby. Guests can enjoy a meal at the gourmet restaurant of Auberge Le Valais, where Swiss and Lebanese cuisine is served.
For reservations, call +961 3 943 363.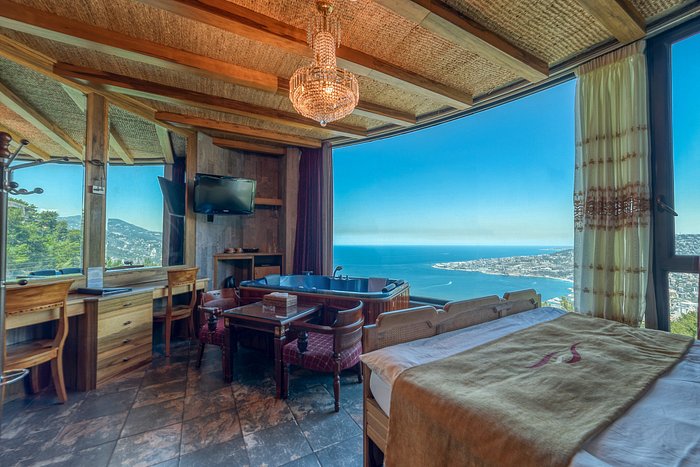 Bay Lodge, located in Harissa, is a charming boutique hotel that offers a romantic and serene getaway.
Bay Lodge offers 15 suites, each with a spa tub providing a stunning panoramic view of the Mediterranean coast from Beirut to Byblos. The lodge's two restaurants also offer diverse menus and magical sea views, perfect for hosting special events. The Terrace, an outdoor restaurant/lounge, includes a bar, swimming pool, and spa tub, providing a relaxing atmosphere and delicious menu choices. It offers a unique sense of serenity thanks to its elevated location.
For reservations, call +961 9 260 999.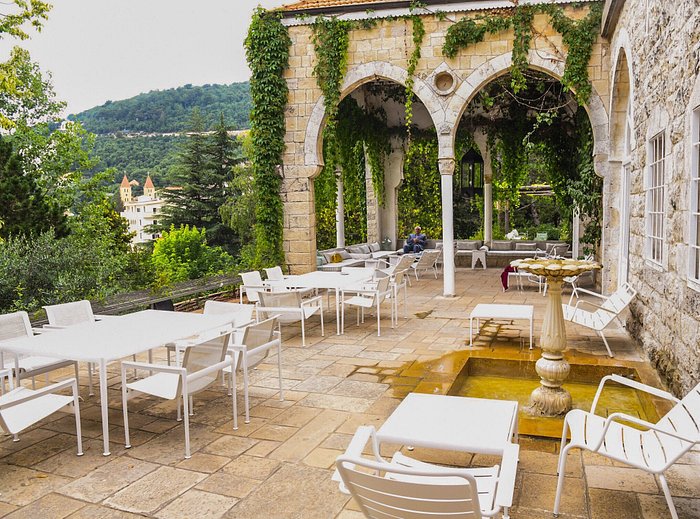 Beit Trad is a high-end guesthouse in Kfour that combines traditional architecture, family heritage and high-quality services. Purchased by the owner's father in the 1980s, it served as a cherished summer house for three decades, hosting countless family gatherings and joyful occasions. Beit Trad was transformed into a stunning 11-room guesthouse a few years ago. Guests can unwind, enjoy in-room spa treatments or relax by the pool. There are also board games at guests' disposal, alongside a library.
For reservations, call +961 70 414 242.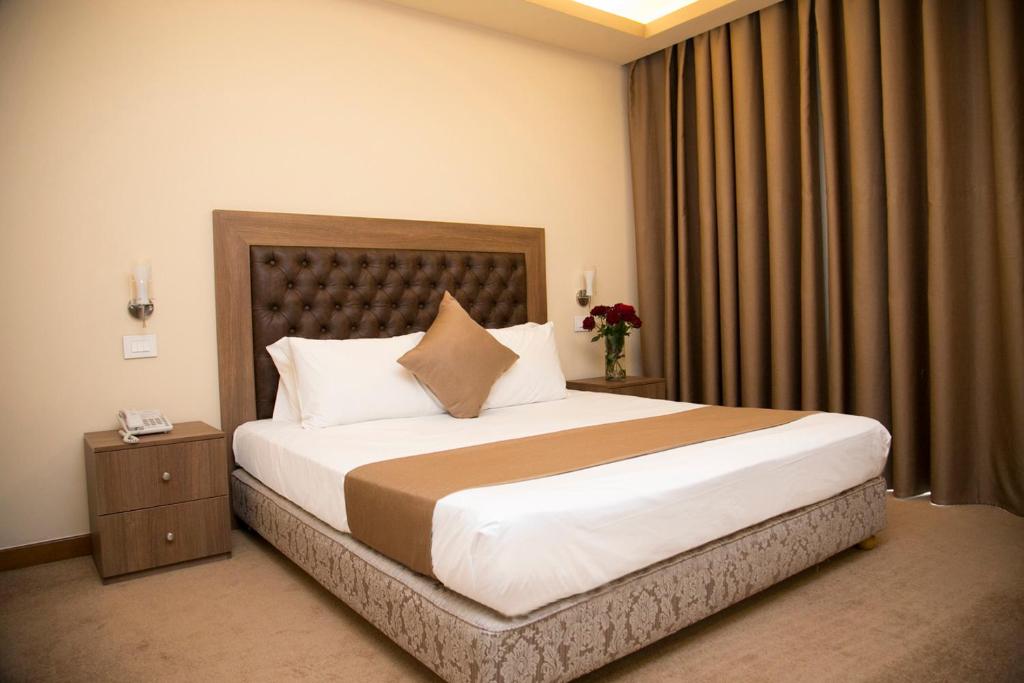 Bzommar Palace Hotel is situated in a scenic location overlooking Jounieh Bay. It offers 50 spacious and elegantly decorated guest rooms, each featuring a private balcony with views of the surrounding pine forests and the bay. The hotel's restaurant serves a diverse range of international and Lebanese dishes, and romantic dining options are available by the pool or in-room. Additionally, it is conveniently located near Our Lady of Lebanon, as well as other attractions, such as the the Jeita Grotto.
For reservations, call +961 9 261 800.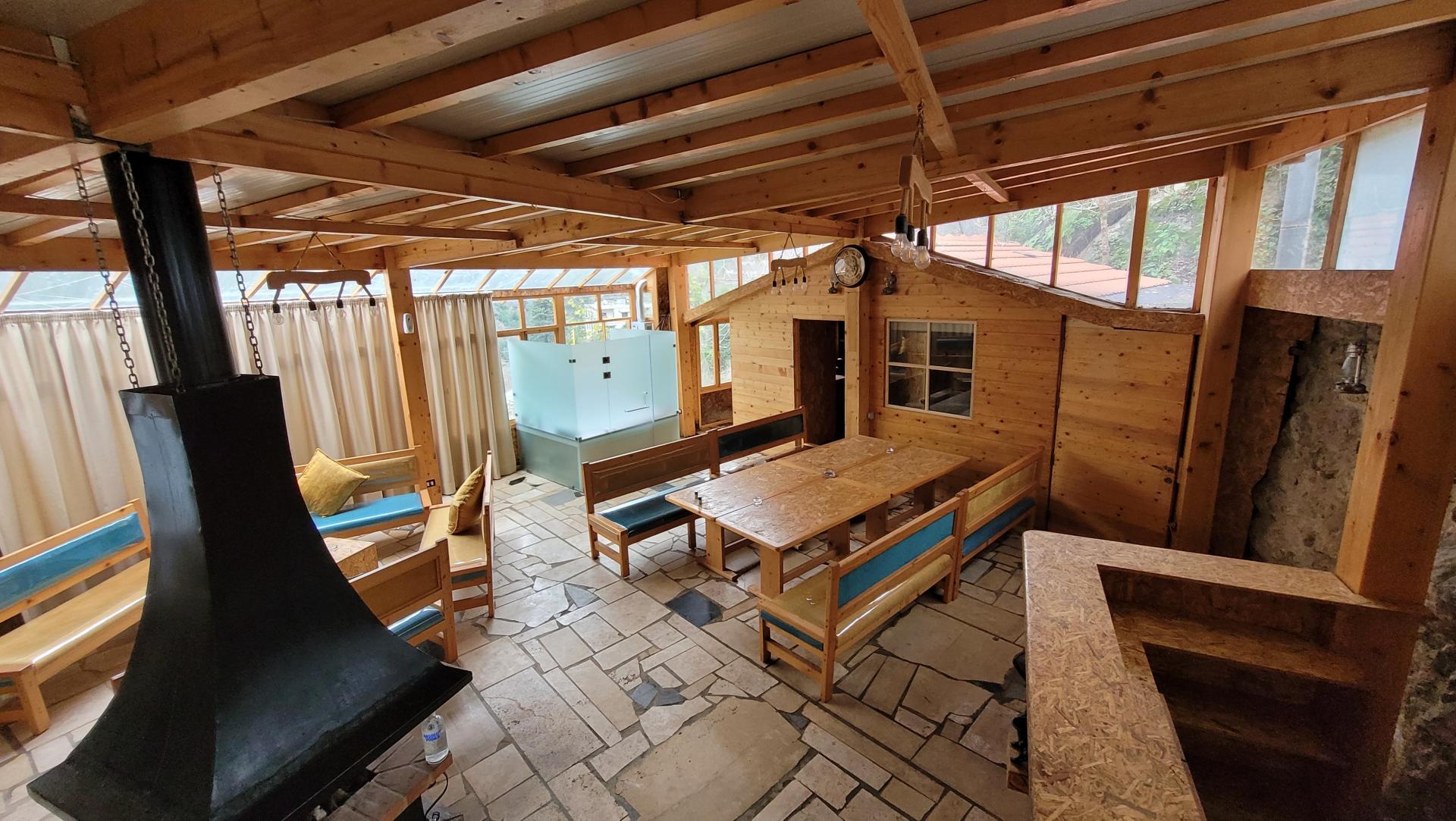 Chouwen Wood House provides a bungalow experience, where guests can enjoy a jacuzzi with a mountain view. The bungalow also features a small kitchen, two bedrooms with king-size beds and complimentary Nescafe, tea and water. It's the perfect place to unwind.
For reservations, call +961 81 756 776.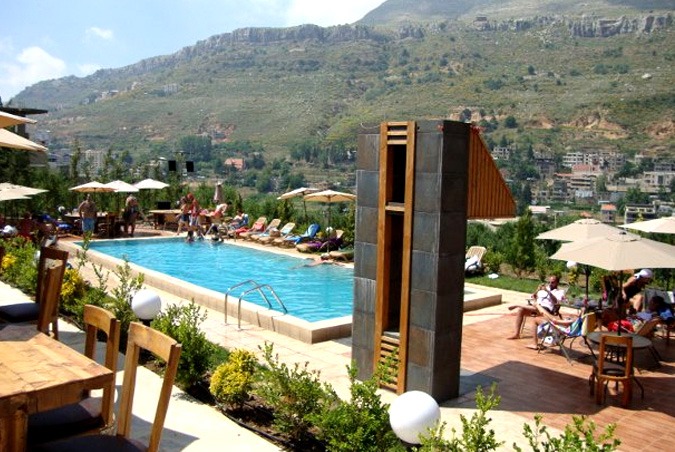 Faraya Village Club is a charming four-star hotel located just a short distance from Mzaar Kfardebian Resort. With 50 rooms that offer panoramic mountain views, guests can enjoy spacious accommodations equipped with modern amenities. In addition, the studio suite features a small kitchen with coffee and tea facilities, a fridge and kitchenware. Faraya Village Club provides a relaxing and comfortable stay in a picturesque setting, making it the perfect choice for families and small groups.
For reservations, call +961 9 320 666.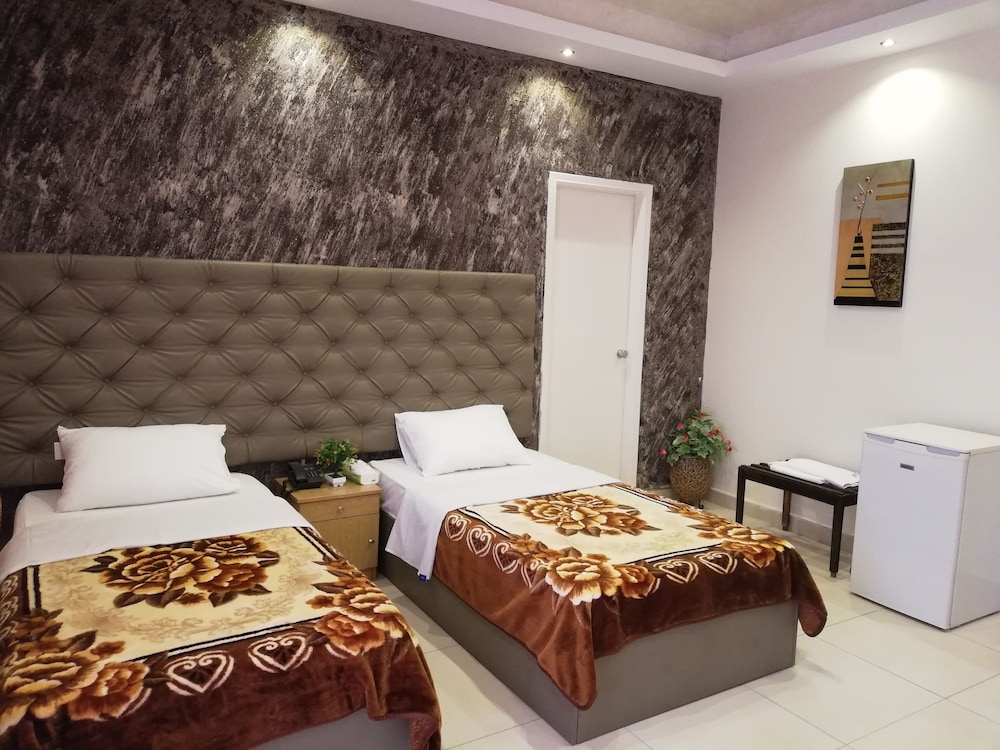 Hotel Saint Roch in Rayfoun offers a range of convenient amenities and services to enhance your stay. These include daily housekeeping, two restaurants, a bar/lounge and the option of breakfast. Guests can enjoy a seasonal outdoor pool, room service and a coffee shop/cafe. The hotel features a terrace, 24-hour front desk, coffee/tea in a common area and a beautiful garden. Additionally, there is conference space and a meeting room available for business needs.
For reservations, call +961 9 950 078.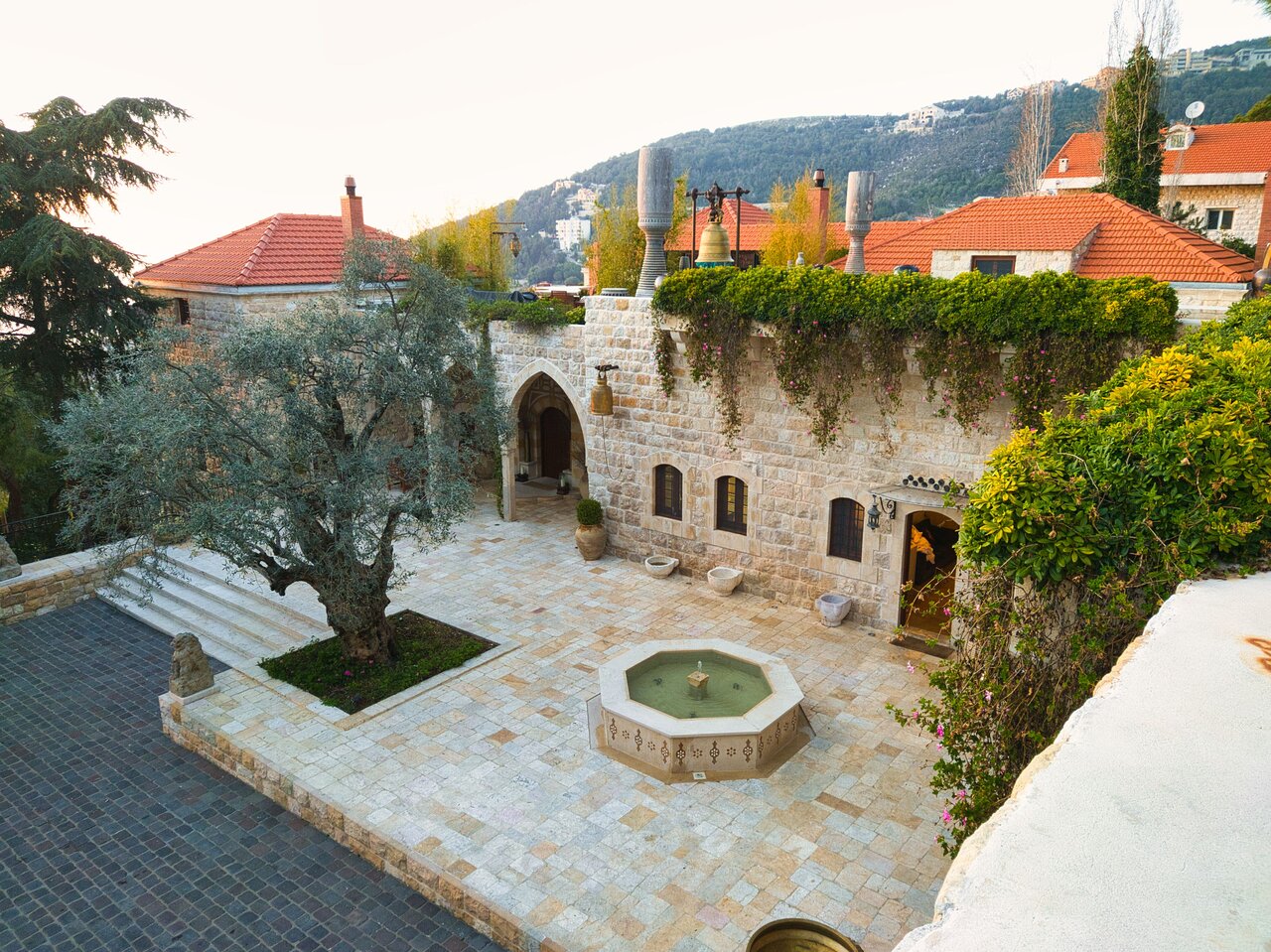 Indira
In the quaint town of Kfour lies Indira, a stunning guesthouse that was unveiled to the public in 2022. Originally built in the Ottoman style 250 years ago, the main building has undergone an impressive renovation. Indira consists of a central edifice, offering 10 luxurious suites that can accommodate up to 20 guests. Set within a picturesque garden adorned with three lovely pavilions, each suite provides a personal outdoor space where visitors can unwind. Moreover, the guesthouse offers a delightful rooftop swimming pool, along with a spa and sauna, adding to its allure.
For more info, visit indira-kfour.com or call +961 03 290 046.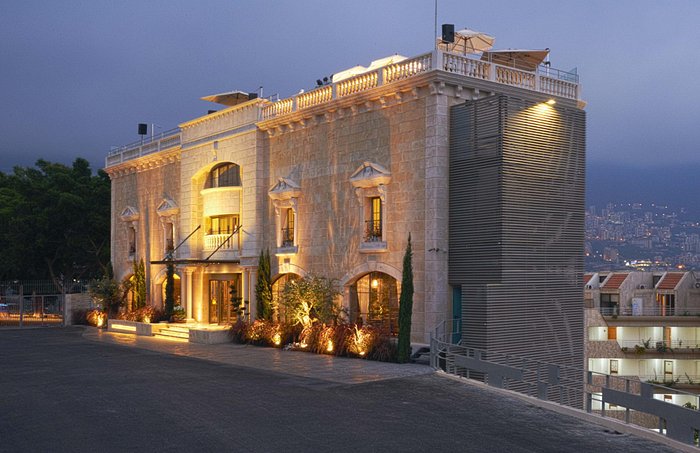 Monte Cassino Boutique Hotel is a rare find situated in the center of Jounieh, and it holds the distinction of being the only hotel in Lebanon that offers direct access to Casino Du Liban. This hidden gem is perfect for those seeking a peaceful escape, whether for leisure or business purposes. Additionally, the stunning pool provides a breathtaking view that is sure to leave you in awe.
For reservations, call +961 9 852 600.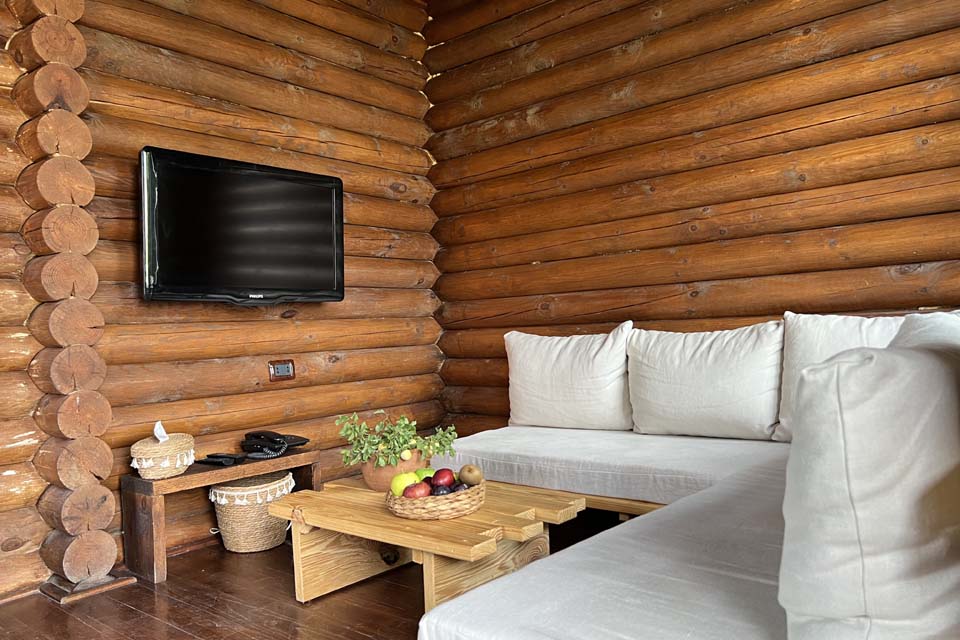 Wood Hills Hotel & Resort is an eco-friendly retreat nestled in the beautiful Mayrouba hills. It is conveniently located near popular attractions, such as the Roman ruins of Faqra, Faraya mountains and Chabrouh Dam. The resort offers charming log houses with rustic accents, spacious bungalows and stunning mountain views. Guests can enjoy a range of facilities including a restaurant with a waterfall terrace, food court, kids' area, camping area and swimming pool. The resort is an ideal destination for nature lovers.
For reservations, call +961 76 177 786.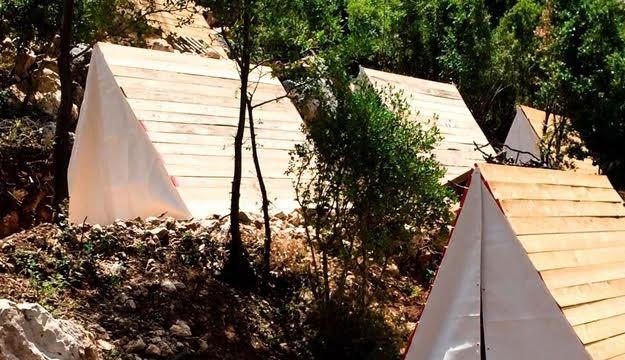 Yahchouch Campsite
Experience the captivating allure of Yahchouch Camp, an enchanting destination in Lebanon, where breathtaking sunsets and spectacular vistas await you. Embark on a journey to explore this paradise, known for its awe-inspiring scenery and captivating views, making it a prime location for eco-tourism and hiking enthusiasts alike.
For reservations, call +961 78 888 502.
This article is part of a joint project to promote tourism destinations across Lebanon, launched by the Trade and Investment Facilitation (TIF) activity, funded by the United States Agency for International Development (USAID), and Hospitality Services. The content of this article is the sole responsibility of Hospitality Services, and does not necessarily reflect the views of USAID or the United States Government.
Loading