Every once in a while, some good-one pampering is needed, and we know exactly where to go to enjoy some! 
1- Zita Fidar – Al Fidar
Overlooking Mediterranean waters, Zita Fidar (+961 3 616 088) is a sea-lover's dream. This unique guesthouse is a short drive from Byblos and offers eight elegant and minimalist rooms. The property also features an exhibition space where art and music events are regularly held. Indeed, Zita Fidar is an extension of the owner's love of culture and architecture.
Room rate: approximately 250 USD per night.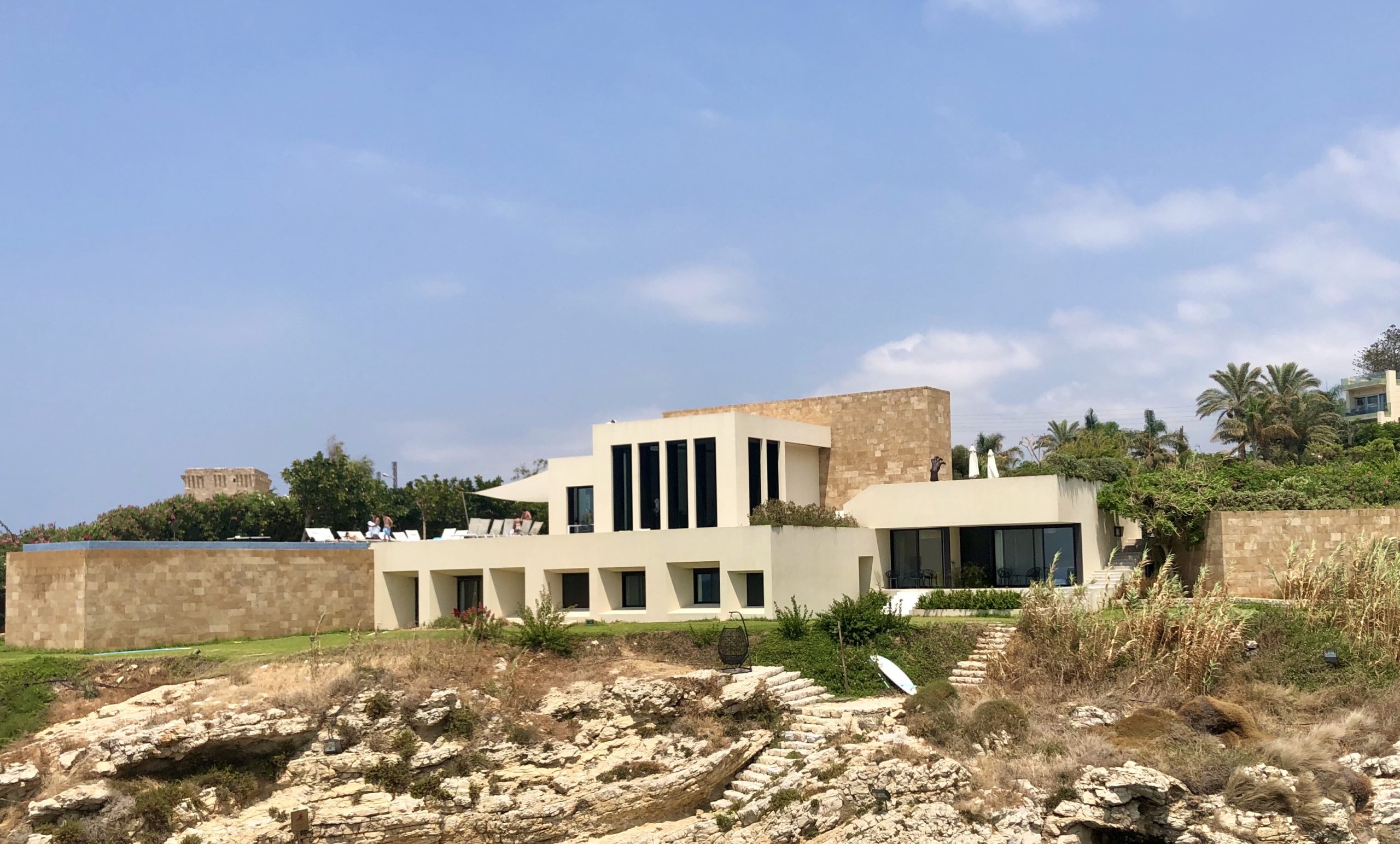 2- Villa Chamoun – Hasroun
Villa Chamoun (+961 70 508 205) is an upscale mountain getaway that pays homage to the 1960s. Built in 1965, the charming family home was thoughtfully restored by its owner who enlisted the help of renowned Lebanese artists, designers and the craftspeople of Hasroun to inject color and life into two-story property. 
Today, Villa Chamoun is a guesthouse and a social project that celebrates the past, champions sustainability and brings the community together.
Room rate:

ranging from 220 to 550 USD per night.
3- Dar Zefta – Zahrani
Hussein Beik el Darwiche, an Oriental and Italian architect, built Dar Zefta (+961 81 895 151) on a hill in Nabatieh, South Lebanon, in the early 1900s. It is surrounded by a large garden, with pine and olive trees that flank the courtyard and pool. The property's magnificent exterior will draw you in as soon as you arrive, but wait until you see the inside. The guesthouse has seven spacious and elegant rooms that feature wood furniture and gorgeous artworks. The rooms overlook the garden, so you will feel at one with nature throughout your visit
Room rate: starting 180 USD per night.
4- Beit Trad – Kfour
Located just 30 kilometers north of Beirut and a short 15-minute drive from Jounieh, Beit Trad (+961 70 414 242) was restored to become the stunning jewel it is today. Sarah, the owner of Beit Trad, has selected classic and modern elements to turn this once-family home into a place to welcome discerning guests. The nine-room property features soft furnishing, pretty floor tiles and an amazing sea and mountain view. 
Room rate: 265 USD per night.
5- Beit Noun – Mechmech
Once a family residence, Beit Noun (+961 3 272 121) is one of Lebanon's newest high-end guesthouses. It is located in Mechmech village, close to the renowned Monastery of Mar Charbel, Annaya, where epic scenery and stunning sea views dominate the landscape. 
Beit Noun's nine rooms are split between two residences. Handmade by local artisans, the furniture fuses Lebanese craft with modern functionality. There is an outdoor pool, lobby, winter library and a small café. 
Room rate:

starting at 260 USD per night.
6- The Silk Valley – Arbanieh
Built in 1846 as a silk factory, The Silk Valley (+961 3 633 409) is located less than 40 minutes away from Beirut. It closed down during World War I after making a significant contribution to the country's social and economic development in the late 19th century.
This wellness destination in Arbanieh offers various facilities, including an infinity pool with outstanding views of the pine forest and beyond.
Room rate: starting at

 175 USD per night.
7- La Maison des Sources – Ain Zhalta
La Maison des Sources (+961 70 574 308) is an old Lebanese house, which has been renovated twice during the past 200 years. The last renovation was done by a group of friends, who together decided to renovate the place and offer to every visitor a sense of coziness and hospitality. When booking your stay, you can also have them organize and personalize activities during your stay, just inform them 3 days in advance!
Price:

Nestled in the Chouf mountains this guesthouse offers 11 different rooms, starting at 155 USD per night.
8- Bouyouti – Maasser Beiteddine
A year-round getaway, Bouyouti (+961 3 310 200) is an adults-only place, nestled in the lush Chouf mountains. The warm and inviting atmosphere is complemented by high-level service and a range of facilities, including an outdoor pool and terrace. You will feel at complete peace here and will value the privacy, noting that each unit has its own entrance.
Room rate: ranging from

165 to 340 USD per night.
9- Bkerzay – Baakline
Bkerzay (+961 3 512 020) is an eco-friendly conservation project that aims to preserve the natural beauty of Lebanon. The guesthouse was integrated into the surrounding nature in an environmentally conscious manner without removing a single tree. At Bkerzay, guests are invited to indulge in culinary experiences, relax by the pool, attend a pottery class or immerse themselves in the world of wellness at the private spa and hammam.
Room rate: starting at

145 USD per night.
10- Casa de Thoum (Batroun)
Located in Batroun, Casa de Thoum (+961 76 555 386) offers breathtaking sea views, fancy rooms and an amazing atmosphere. Enjoy the pool, jacuzzi, bungalows and a delicious breakfast, or take time out with a book. The rooms vary from suites to duplexes.
Room rate: starting at 170 USD per night.
11- Abdelli Terraces – Abdelli village
Abdelli Terraces (+961 76 333 569) is a true passion project. The guesthouse's hosts wanted to share the beauty of the area with visitors by offering people a place to stay. They renovated three houses and created green lanes, staying faithful to Lebanese traditions and eco-conscious in their approach. In total, there are six rooms available, so the house can be booked in its entirety. 
Room rate:

starting at 180 USD per night.
12- Beit Bridi – Abdelli
Overlooking the hills of Batroun, Beit Bridi (+961 3 360 760) is an invitation to a slower pace of  life. Guests are welcome to spend their days reading, playing chess or billiards and enjoying the pool and outside terrace.
Room rate:

starting at 150 USD per night. 
13- Dar Camelia (Tyre)
Dar Camelia (+961 7 346 082 | +961 81 771 500) combines Lebanese traditions with Moroccan style to offer you a unique experience unlike anything else. The guesthouse has an enviable location in a hidden alley of the city's Christian quarter, close to numerous restaurants, snack bars and cafes. 
Room rate: starting at

150 USD per night.
14- Al Yasmine (Tyre)
Al Yasmine guesthouse (+961 3 372 888) is a perfect southern getaway. Guests can relax by the poolside, ride horses, meet the animals and play games in the guesthouse's green spaces. There are 20 rooms with seven different types of accommodation, ranging from a standard doubles to interconnecting family rooms. Those seeking complete privacy can opt for the cottage.
Room rate: Depending on the duration of the stay
Loading