Despite its small size, Lebanon boasts diverse landscapes due to its complex geography. Nada Raphael of Tourleb takes us to four beautiful valleys that are worth discovering this season.
WADI AL AGHRAB ~ SOUTH LEBANON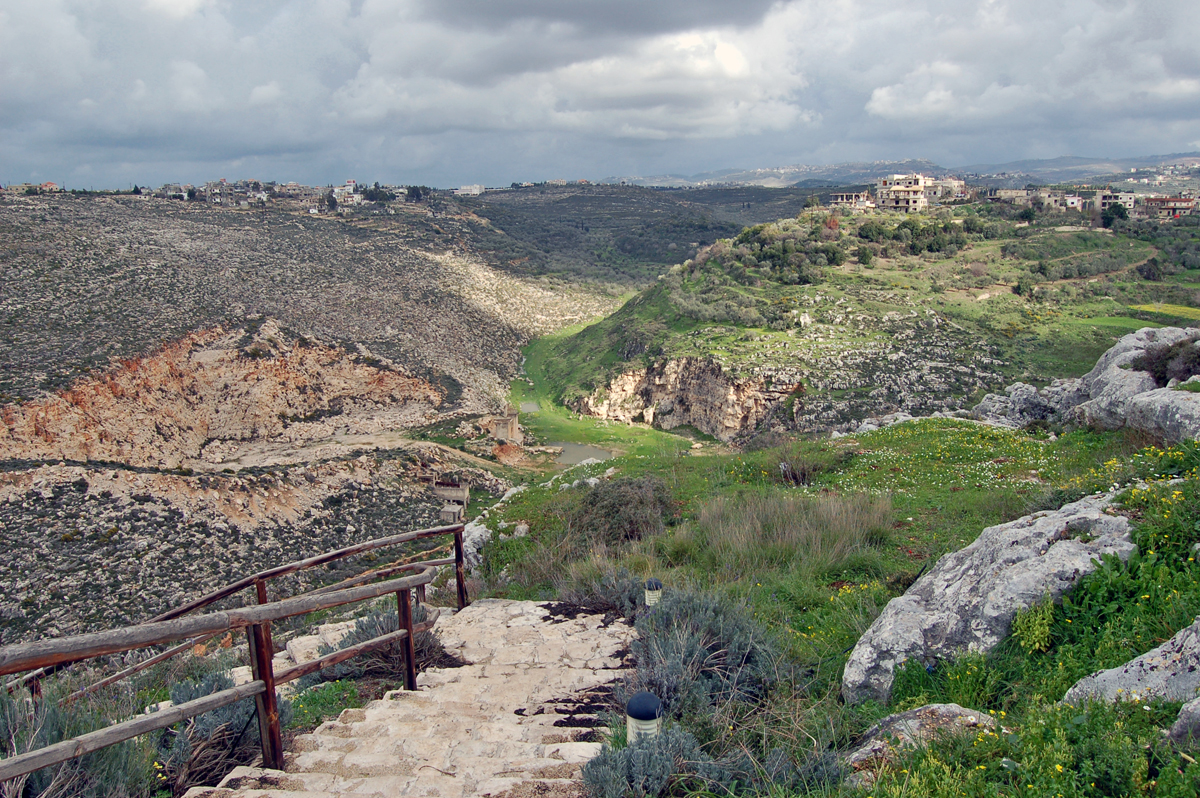 This is a small valley (wadi in Arabic) with its most famous landmark being the sculptures of Cana. Evidenced by many early historians as the place where Jesus performed his first miracle, it is a religious site visited by all.
There are many sculptures on the rocks on the way leading to the small grotto. Some think that one of these carvings represents Jesus and his disciples. The grotto could have at some point been a refuge to those fleeing persecution.
There also is another carving, that of a feminine figure, who could have either been a goddess, a gentile whose daughter was cured by Jesus or even the Bride of Cana.
Numerous restaurants and guesthouses can be found in the coastal city of Tyre, a 20-minute drive away. Stay at the Dar Alma Boutique Hotel or its sister property, Dar Camelia (07 740082). Alternatively, book a room at El Boutique Hotel (07 740960). Besides the delicious seafood restaurants, a Cana sandwich from Mahfouz (07 740131) in the souks is a must.
WADI BAANOUB ~ SOUTH LEBANON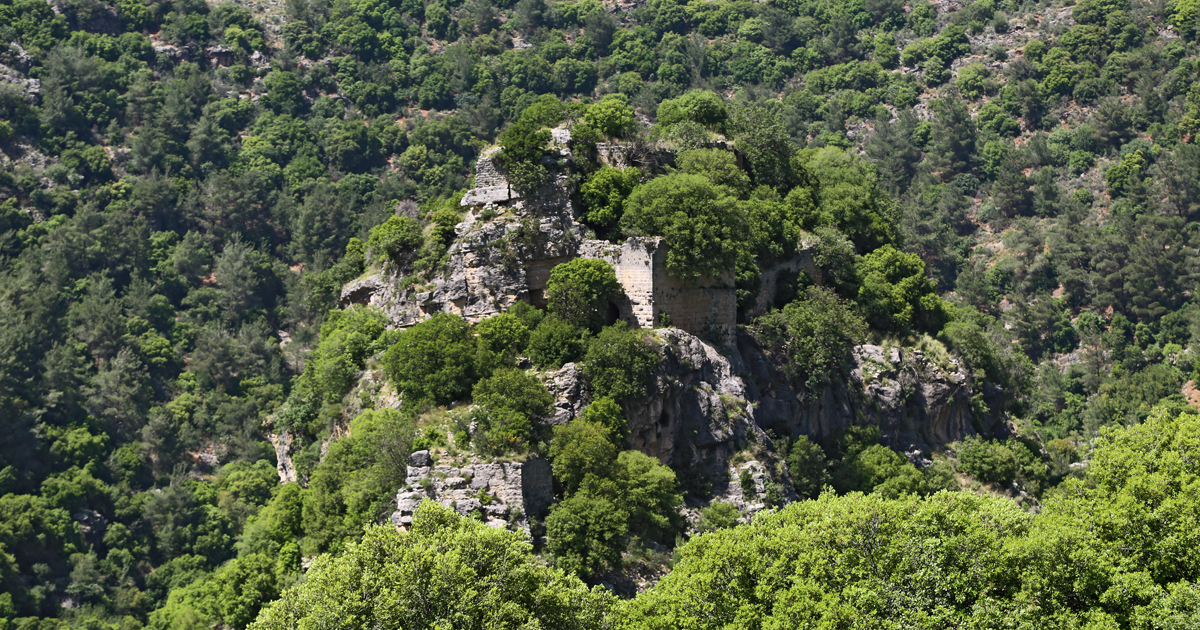 On the way to Jezzine the landscape is just as breathtaking. One of Jezzine's valleys lies below the village of Anan, but it's very easy to miss since the road is hidden. Known as Wadi Baanoub by the locals, spring promises a multitude of wildflowers and plants that lead you down to the el-Awali river. Despite the walk being a little steep, it is worth the effort.
Behind the trees, a once-great citadel stands on a rock, eaten away by vegetation. The ramp that gets you to the citadel is also somewhat challenging but manageable. The Belhacim Fort (or El Hosn Citadel) dates back to the Crusaders; the entrance and two towers are still standing.
Many legends are told about Wadi Baanoub and El Hosn. One is about a lion who escaped from a circus and sought refuge in the valley. People say that it still haunts the valley and you can hear him roar day and night; a roar that could also be that of the river below.
There are several restaurants and places to stay in the area. Blue Jay Valley (78 880088) in Azour and Maison de la Forêt (78 828252) in Bkassine are just a couple of options.
WADI JHANNAM ~ NORTH LEBANON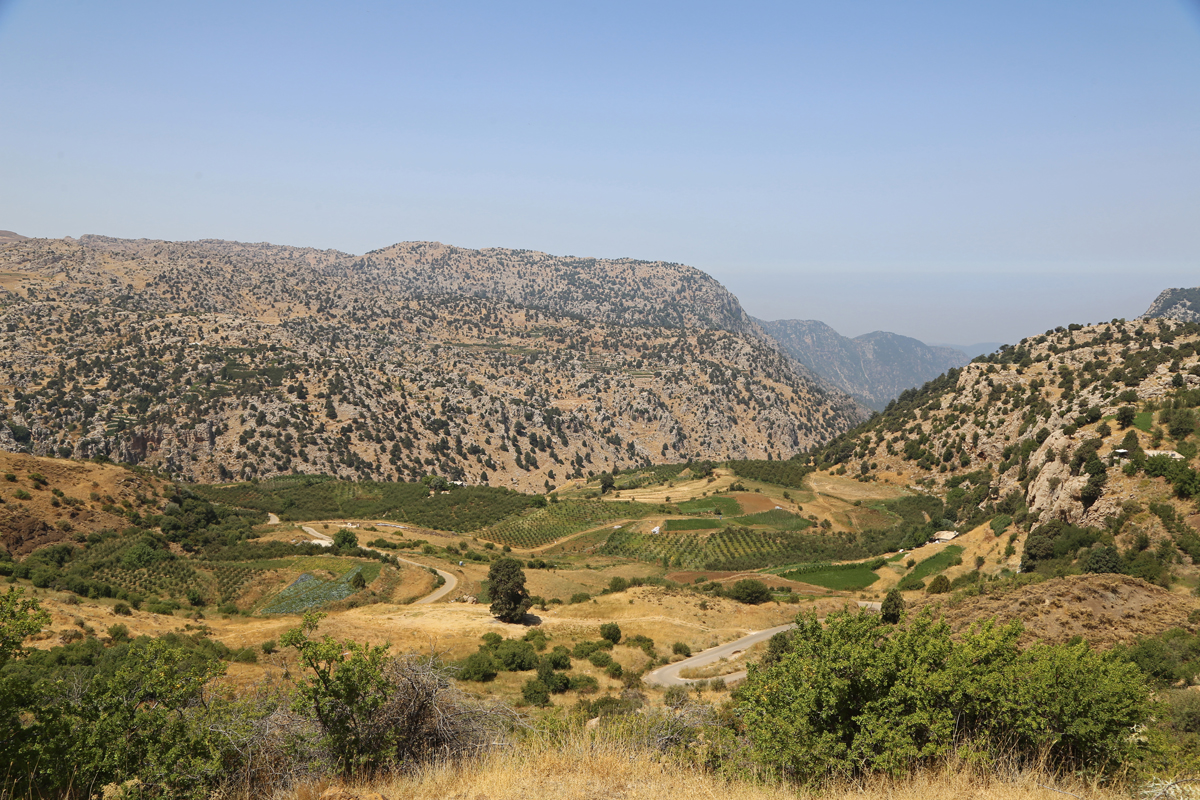 Wadi Jhannam or Valley of Hell is a spectacular gorge in a remote area of North Lebanon. Seen from above, the wadi offers a dramatic view because of the harshness and the depth of its slopes. It is excellently preserved and offers a range of biodiversity. This is still a very wild place with dense forests of cedar, juniper, pine, sycamore and hawthorn trees, a large variety of wildflowers and plants, and unique animal species, such as the Persian squirrel and more than 100 species of birds.
Nature enthusiasts can walk, hike or even camp here. Enjoy regional food and stay in Bedouin tents at Al Jourd (76 892105), where you're guaranteed an unforgettable experience. Hussein Bedrah Guesthouse (03 817312), Al Lezzabeh (03 069097) and many restaurants on the Assi River or in Hermel, such as Al Bayt al Tourathi (03 931786), serve fantastic Lebanese food.
WADI AL TAYM ~ BEKAA
This wadi owes its name to the Taymour-Allat tribe that moved here many centuries ago. It is a fertile area that lies on the western slope of Mount Hermon. It comprises many villages such as Rachaya al Wadi, thus named to differentiate it from Rachaya al Fokhar and Hasbaya.
Rachaya al Wadi is a great destination for a family outing. You can take a walk through the old souk, visit the Independence Citadel and browse the many crafts and produce that are traditional of the area. Hasbaya is famous for the Chehab Palace, the stronghold of this family.
Enjoy walks surrounded by beautiful landscapes as you make your way to visit the many Roman temples in the area, including the temples of Kfermeshki (easy trail where you can also see old olive presses) and Ain Horsha (moderate trail with breathtaking scenery). You can easily plan different hikes ranging from five to 25kms (easy to challenging) on the Lebanon Mountain Trail.
For lunch or dinner, try Mashhour Restaurant (03 639852) in Rachaya or Al Bohsasa Restaurant (07 553000) in Hasbaya. You can even meet with the locals: Mehdi Fayek in Rachaya (03 963378), Wafa Chmeis (76 590278) in Hasbaya, or Rouba Ayoub (70 778540) in Kfarmeshki.
To visit any of these valleys, you can contact Tourleb at 70 484545, or visit their Facebook or Instagram pages.
Loading