Regarded as a meticulous practice, we explore the intricate art of Arabic calligraphy.
"Islamic art is an innocent response to the philosophy of the universe," Lebanese poet, historian and calligrapher Samir El-Sayegh says. The story began with the writing of the Quran, Islam's central religious text, on paper. It took the most qualified scholars of the Arab world 300 years to transcribe the text in its entirety, which had previously been committed to memory.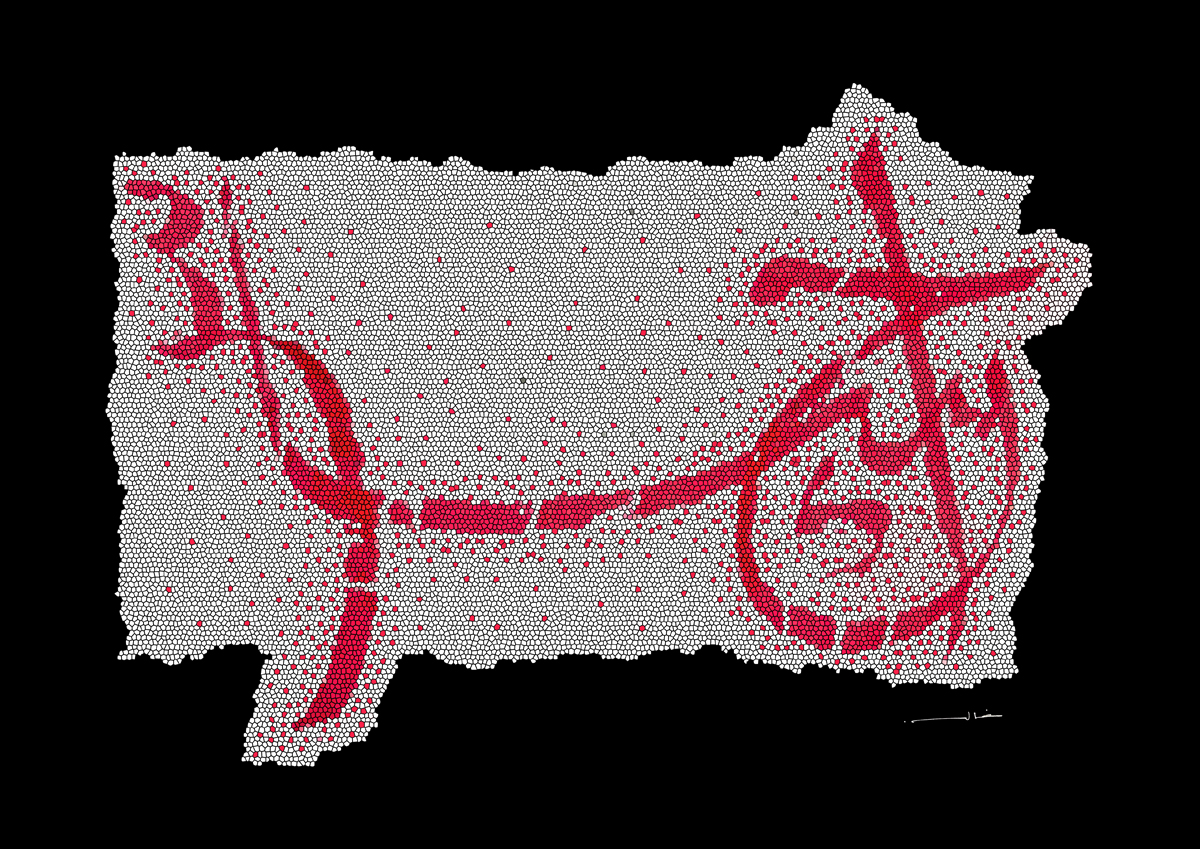 "If we were to sample the earliest versions of this text, we would find that the Arabs were not only writing it for people to read; they were celebrating existence through form," El-Sayegh explains. That is why reading the Quran is no simple matter; the letters in their diverse forms are strung together reflecting a universal order. "If we do not learn to see and appreciate the beauty of the design, we will be unable to understand it; this kind of art may be all around us yet we fail to recognize it," El-Sayegh adds.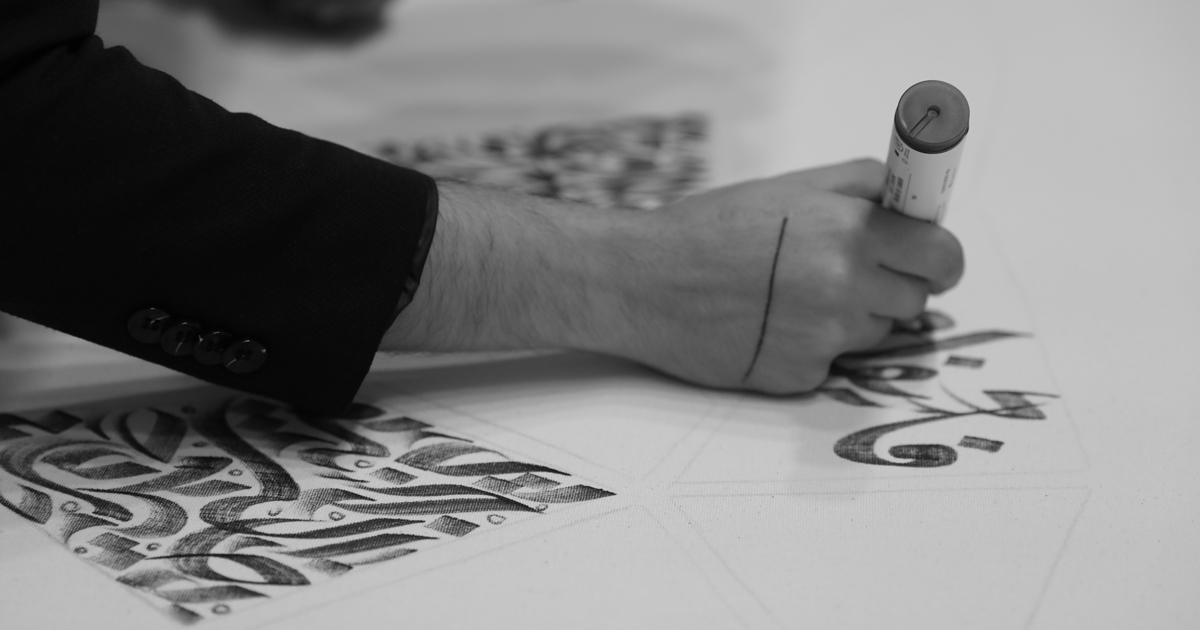 For that reason, most westerners and Western-educated Arabs have difficulty understanding this art form. Simply put, Islamic art is the art of the 'how' and not the 'what.' The artist is not separate from the work; she/he is part of it.
Yazan Halwani and Ghaleb Hawila are two of Lebanon's most recognized modern-day artists who have popularized the art of calligraphy. Their eye-catching works can be found in the streets of Beirut, namely in Hamra, Gemmayze and Mar Mikhael.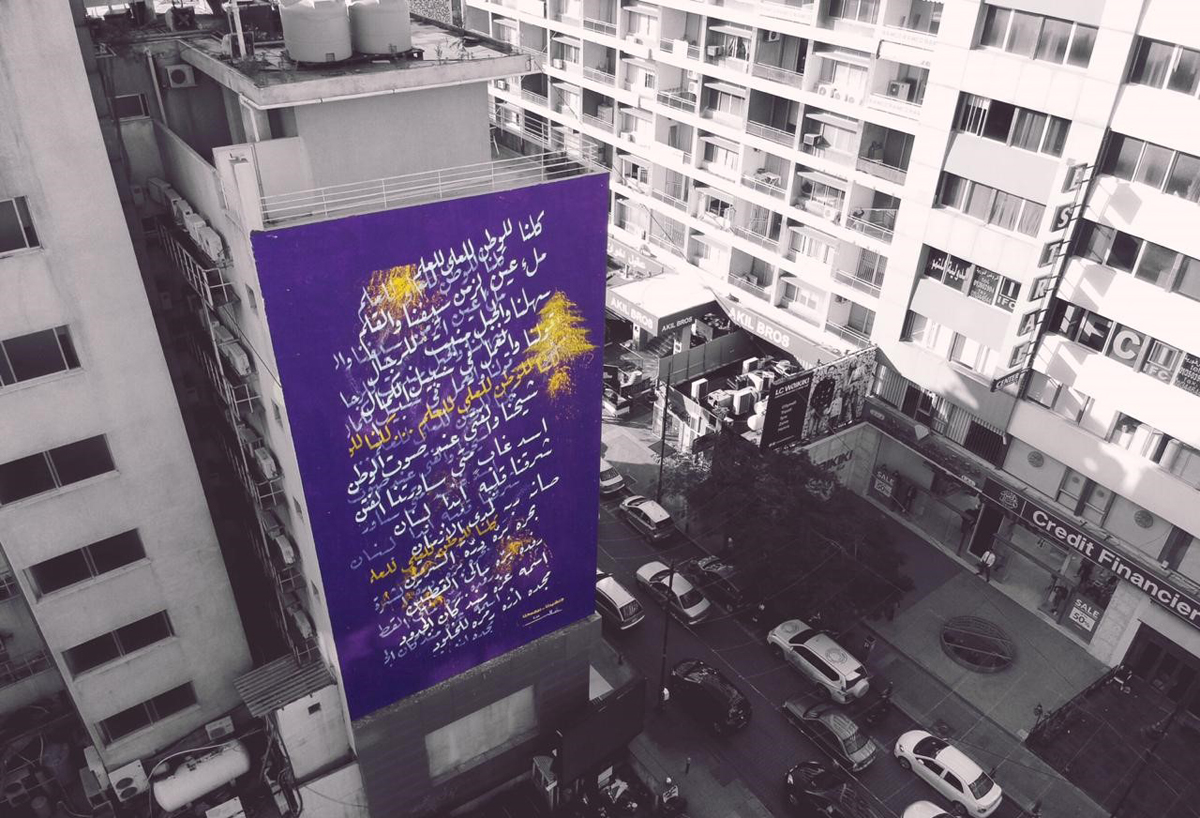 Halwani has spent a significant amount of his time focusing on Arab personalities (alive and deceased). Some of his notable works include murals of the iconic Lebanese singers Sabah and Fayrouz, and the much-loved writer and poet Gibran Khalil Gibran.
Hawila is an artist who uses Arabic calligraphy to communicate a message using various mediums: the city's walls, inspiring spaces and art installations. He also uses 3D objects to draw or even etch messages, and while some of his works depict local and regional issues, others are more conceptual.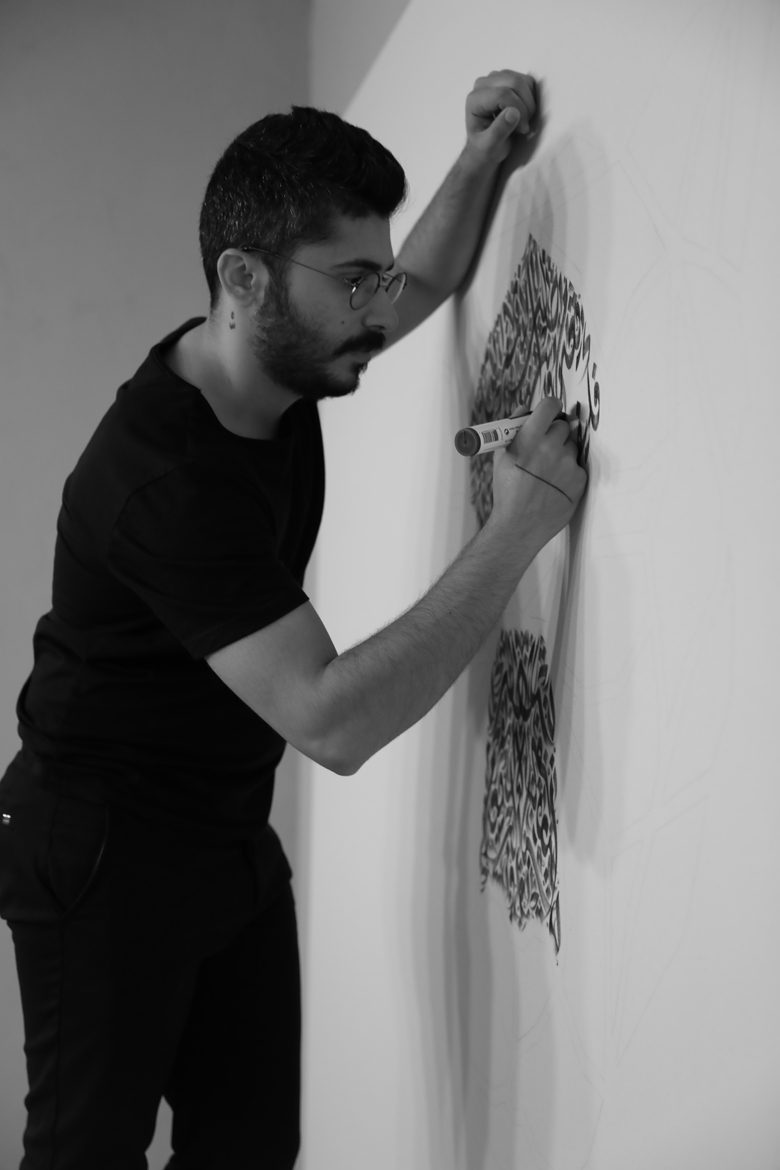 "There's a huge difference between calligraphy and graffiti and people are not aware of that," says Hawila. "I have seen artists giving calligraphy a graffiti taste to fit the streets, while in my work I try to be as authentic as possible and respect the traditional forms of calligraphy; but I managed to find my own style away from the classic." He admits that his work brings calligraphy to the street, making it a form of street art and not graffiti. "Graffiti is just another school, while street art is anything on the streets."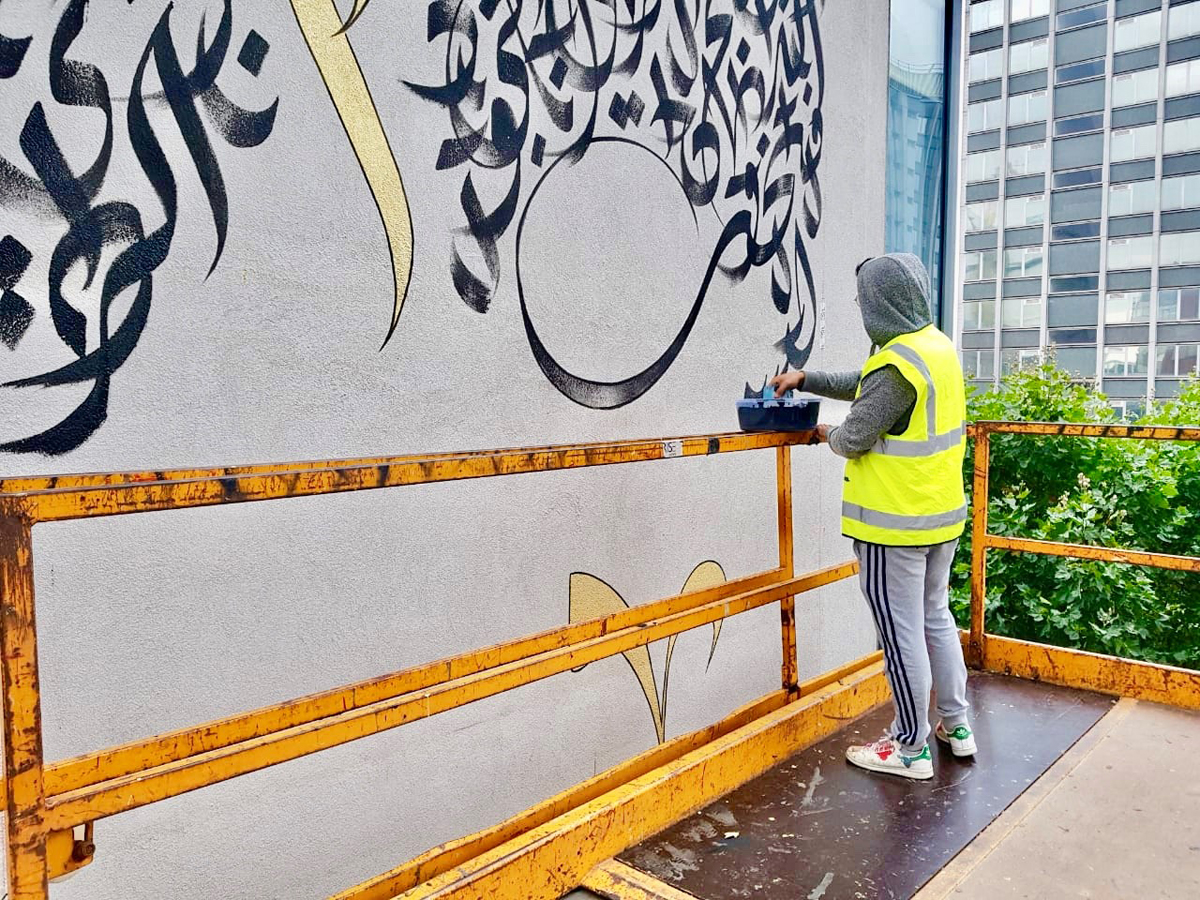 Hawila's abstract approach to a classical art form is intended to be thought-provoking. "Abstraction is always used to stimulate the viewer and not to confuse them; so much of my work asks questions."
Indeed, Hawila is an artist who likes to ask questions and evolve with the world around him. "I know that I'm not satisfied yet and I'm still searching and experimenting. Adaptation is the key to survival; the trick as an artist is to know when to adapt and when not to."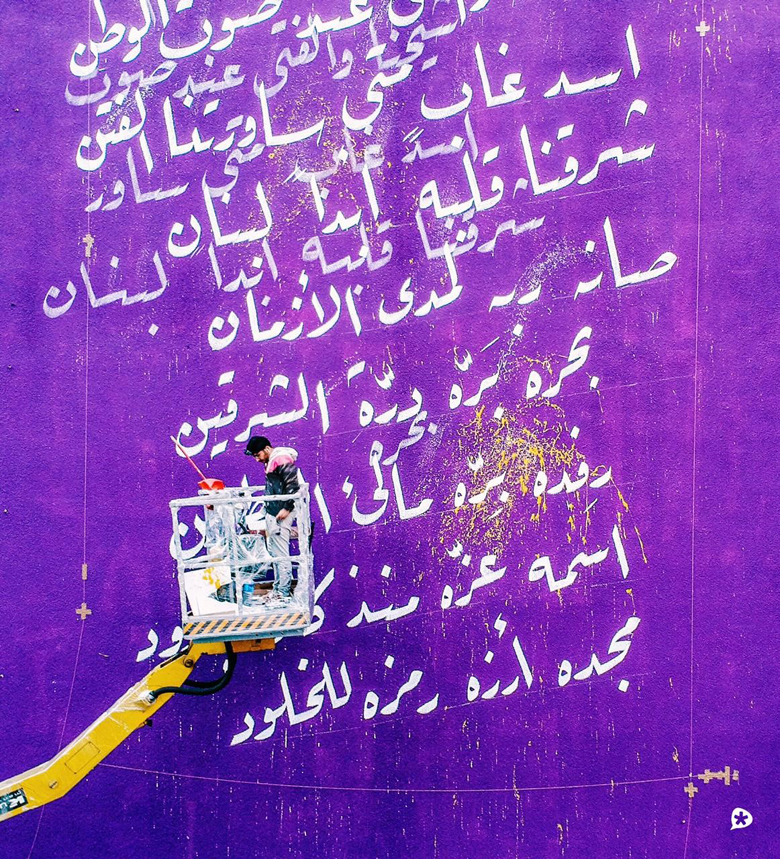 His next big project is a solo exhibition supported by the Lebanese Foundation of the National Library. It will be his second solo show in Beirut after a three-year gap. "The exhibition takes place from 11 July until 17 August 2019 at SV Gallery in Saifi. It's a fusion between two different schools: calligraphy and printing, specifically screen printing. I want to see how far I can take both schools to the extreme, noting that we are dealing with two different time frames," Hawila says. "My work will always be different and fresh to the eye because I'm not influenced by other calligraphers," he adds.
To learn more about calligraphy or to join a private class, contact Ghaleb Hawila (+961 70 701821, Facebook, Instagram).
Photos: Ghaleb Hawila
Loading