Lebanon is known for hosting a large number of summer festivals. With the support of the Ministry of Tourism, we take a look at some of the exciting ones taking place in July and August.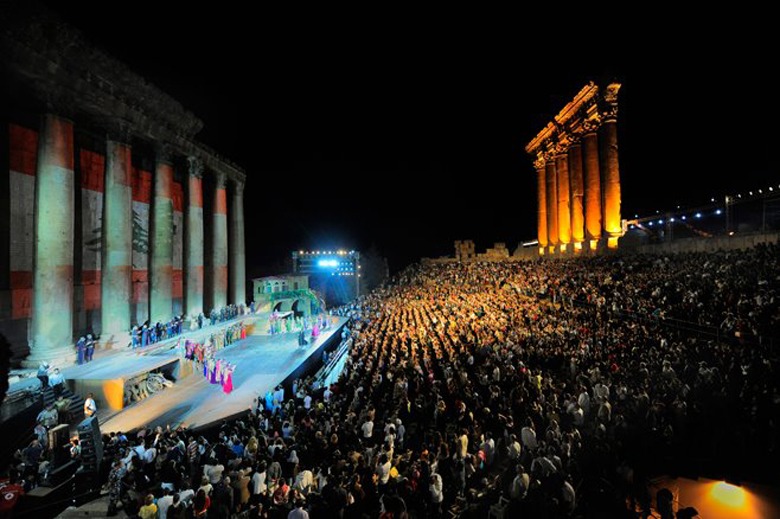 JULY
BATROUN INTERNATIONAL FESTIVAL
Where: Batroun
When: 1 – 25 July
Kick your summer up a level and take part in all sorts of fun activities including a windsurf challenge (16 – 25 July).
06 422262, batrounfestival.org
BEER, WINE, SEAFOOD FESTIVAL
Where: Batroun
When: 8 July
Get ready to discover Lebanon's best beer, wine and seafood from a large selection of vendors from around the country (part of the Batroun International Festival).
06 422262, batrounfestival.org
BAALBECK INTERNATIONAL FESTIVAL
Where: Bacchus Temple, Baalbeck
When: 8 July – 17 August
For the first time in its six-decade history, the festival will host a musical comedy theater performance of "Illa Iza"
by Georges Khabaz (10 – 11 August). Other performances include a live cine-concert by renowned composer Khaled Mouzannar (8 July),a tribute to Oum Kalthoum by Marwa Nagy and Mal Farouk (20 July), a performance of G.Rossini's Stabat Mater (July 27), as well as live performances by Matthieu Chedid (4 August), Elie Maalouf & Jahida Wehbe (17 August), and Ben Harper & The Innocent Criminals (18 July).
01 373150, baalbeck.org.lb
BEITEDDINE ART FESTIVAL
Where: Beiteddine Palace
When: 12 July – 11 August
After a long hiatus, the legendary Ziad Rahbani is making his long awaited comeback on the first and second night of the festival (12 – 13 July). Other performances include the Antonio Cades Dance Academy (19 July), Ute Lemper (25 July), Kadim Al Saher (27 – 28 July), Carla Bruni (30 July) and the Cirque Éloize (9 – 11 August).
01 349060, beiteddine.org
CEDARS INTERNATIONAL FESTIVAL
Where: Bcharre
When: 13 – 28 July
Known for its rich program of musical, cultural and environmental activities, Shakira's concert on the opening night of the festival (13 July), and Magida El-Roumi's on closing night (28 July) are definitely events not to miss.
09 261201, cedarsinternationalfestival.org
TYRE INTERNATIONAL FESTIVAL
Where: Beaufort Castle (also known as Belfort Castle)
When: 26 July – 5 August
The Tyre International Festival hosts performances that transcend musical genres and cultures. This year's lineup includes instrumental sensation Guy Manoukian (26 July), Tunisian folkloric artist Lutfi Bushnaq (28 July), the "Knight of Lebanese Singing" Assi el Hallani (3 August), Ukrainian crossover classical singer Arina Domski (4 August), and a poetry night with performers  from around the Middle East (5 August).
03 084108, tyreinternationalfestival.com
UNITE WITH TOMORROWLAND
Where: Seaside Arena, Beirut
When: 28 July
For the second consecutive year, Lebanon will be connected live to the Tomorrowland mainstage in Belgium.
tomorrowland.com
EHDENIYAT INTERNATIONAL FESTIVAL
Where: Ehden
When: 28 July – 19 August
Following last year's successful performances, Kadim el Saher is back by popular demand for two consecutive concerts (4 – 5 August). This year's edition of the festival will open with MusicHall's All Stars in Concert (28 July), and close with a special performance by the country's favorite DJ Rodge (featuring Gary Pine and Snap) (19 August).
76 908020, ehdeniyat.org
---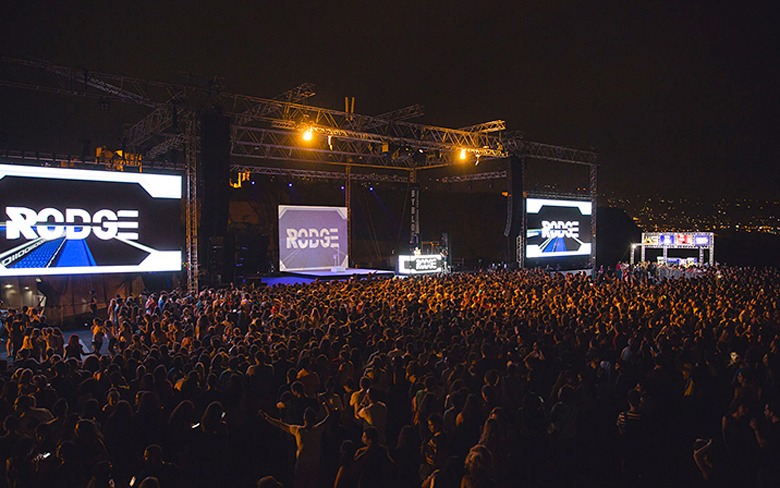 AUGUST
BYBLOS INTERNATIONAL FESTIVAL
Where: Byblos
When: 1 – 24 August
As a festival first, an all-standing concert will be taking place with international hitmakers The Chainsmokers (1 August). This year's lineup is jam-packed with performances covering all genres. Visitors can enjoy concerts by Tarja Turunen (6 August), Caracalla (18 August), Nana Mouskouri (21 August) and a tribute to Sayyed Darwish (24 August).
09 542020, byblosfestival.org
IBRAHIM MAALOUF IN CONCERT
Where: Batroun
When: 11 August
Watch the incredible French-Lebanese trumpeter, composer and arranger Ibrahim Maalouf in concert (part of the Batroun International Festival).
06 422262, batrounfestival.org
ZAHLE INTERNATIONAL FESTIVAL
Where: Zahle Municipality Park
When: 15-17 August
The International Festivals of Zahle is back for a second year running, bringing the renowned singer Kadim al-Saher for two nights (15-16 August) and a special show by Lebanese singer Guy Manoukian who will be performing with Abu (17 August).
Loading