In the heart of the picturesque mountain village of Mtein lies Beit Jeddé, a beautiful community center, guesthouse and multi-purpose space that welcomes guests from near and far with open arms.
The Story
As soon as you step inside Beit Jeddé, you can sense how much thought has gone into making it the exceptional multi-purpose space it is today. The project originates in the very personal story of the co-founder Muriel Sarrouf. It is Muriel's great-grandfather who built the quaint stone house, and it is her father who meticulously restored it a few years ago. After her father passed away in 2017, Muriel decided to make it an "open house" — a place to get together and experience happy moments with neighbors, guests, friends and families — subsequently putting Mtein back on the map by sharing its beauty and authenticity with visitors. And so Beit Jeddé was born.
An Authentic Village Experience
Beit Jeddé's charm mirrors that of Mtein. The village oozes history, with countless heritage buildings punctuating its marvelous main square and the pretty lanes surrounding it. Roman ruins and abandoned silk factories can be found in abundance, and a series of nature trails — the village is part of the LMT — make Mtein an ideal destination for history enthusiasts and hikers.
The Guesthouse
It is no wonder that Beit Jeddé is full of character. The house is over a hundred years old and retains many of its original features. The careful restoration has resulted is an exquisite, modern guesthouse that offers the comfort and coziness one would expect from a traditional village dwelling.
There are two beautifully decorated and furnished bedrooms on the first floor (one double and one twin), each with its own bathroom.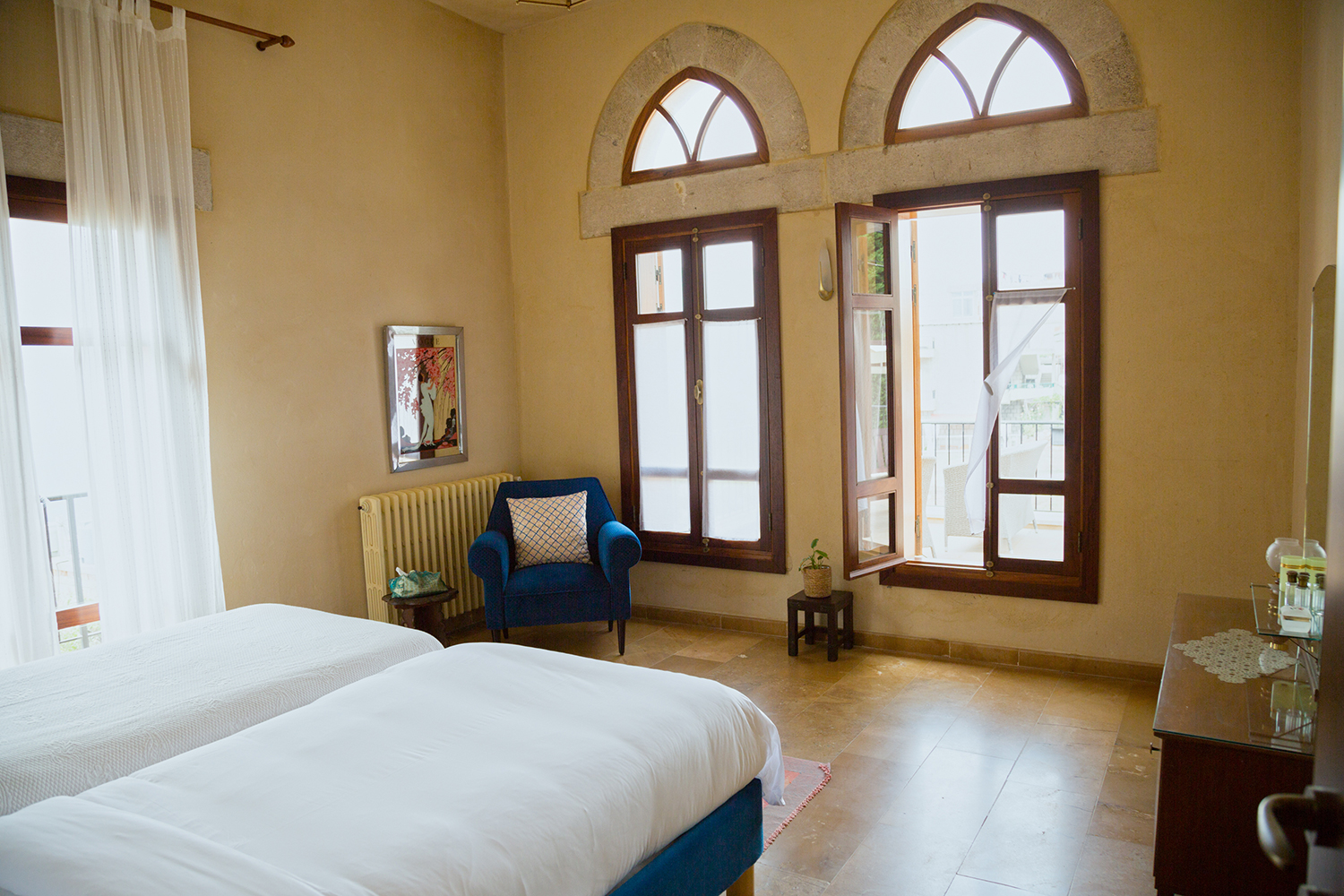 The living area is light and airy, with elegant furniture adding a touch of color and glamor to the room. Guests can relax on a spacious, private terrace, where a sunset drink with views overlooking the lush mountains will instantly remind them of how special Mtein is. It is also somewhere they can enjoy a breakfast of delicious, locally produced delicacies.
The Community Center
On the ground floor, a homely living area and state-of-the-art kitchen can be found. These spaces form part of the community center, which is shared. The house is flanked by tenderly nurtured gardens that are bursting with vibrant plants and flowers. Pretty seating areas furnished in jewel tones complement the outdoor spaces, making it all the more difficult to leave this peaceful oasis.

Boukra NGO — the Mission
Beit Jeddé is run by Boukra, an NGO that aims to connect people around the protection of Lebanon's cultural and natural heritage and the dissemination of sustainable lifestyles. Therefore, the activities and workshops organized at Beit Jeddé revolve around traditional arts and crafts, heritage and the importance of preserving the natural environment.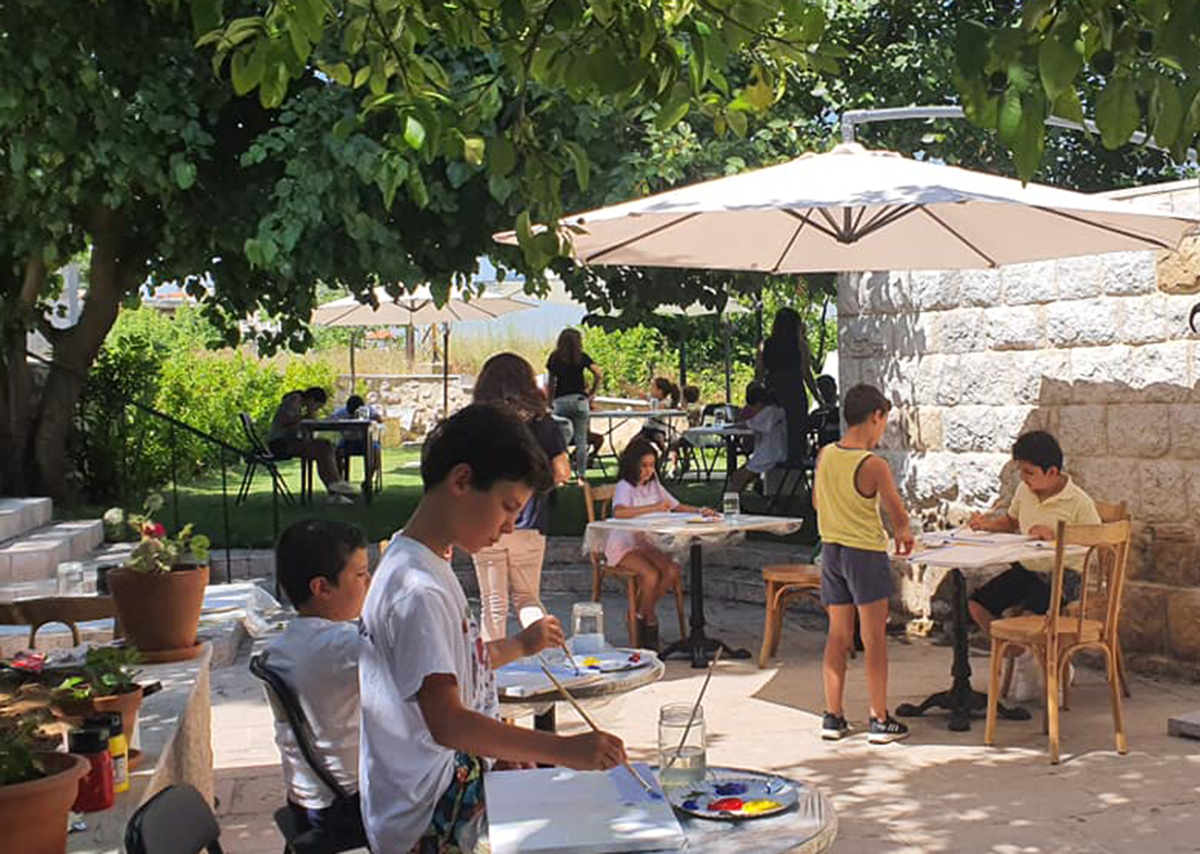 In addition, Beit Jeddé hosts a small "boutique" on its ground floor to showcase traditional mouneh made by the women of Mtein. Jams, preserves and sweets are produced according to traditional techniques using only natural ingredients. Boukra provides the women with the packaging and ensures that the highest food security standards are met while allowing them to create an additional source of income.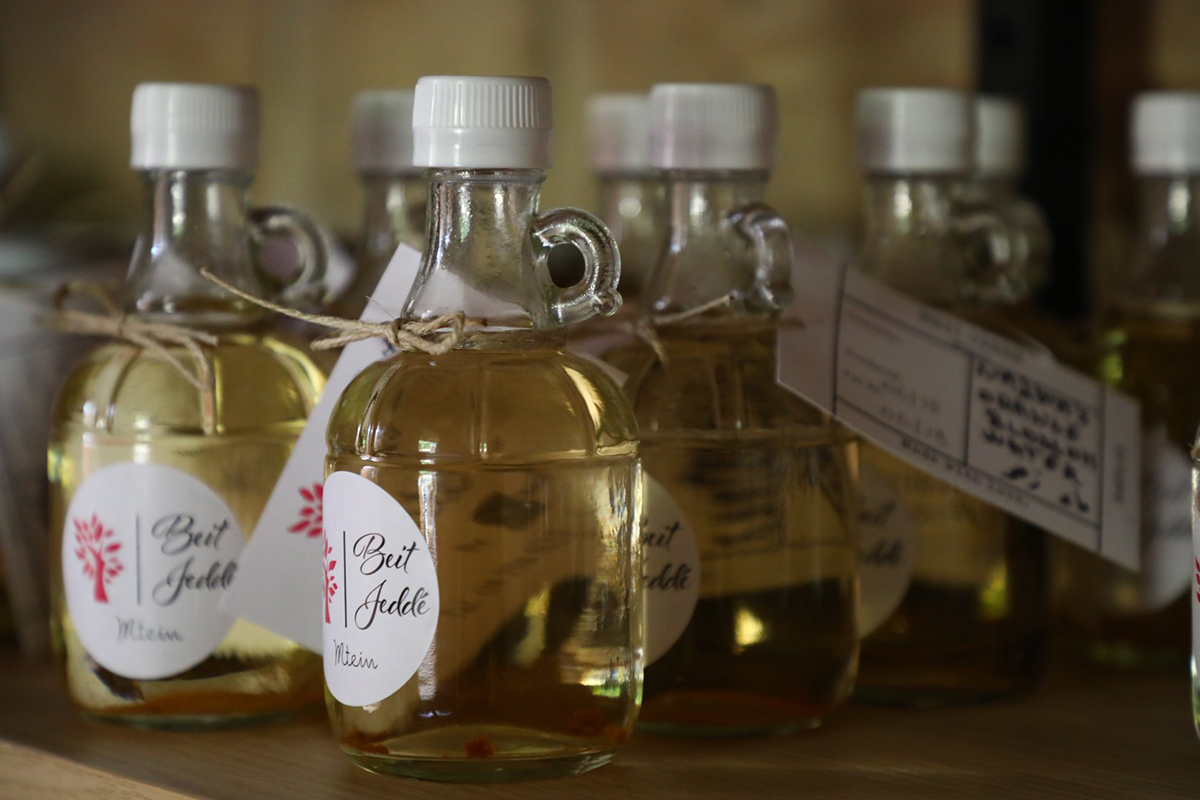 Furthermore, the NGO has installed a sorting station in front of Beit Jeddé as a way to initiate and encourage recycling in Mtein. It works with the municipality to raise awareness and organize a sustainable waste collection and management system for the village.
As a non-profit organization, all proceeds from the guesthouse go into the funding of Boukra's other activities, such as the boutique, workshops and recycling campaigns.
+961 4 296603, Facebook page, Instagram page
Loading