Nestled between the glitzy Wadi Abou Jmil neighborhood and the more authentic area of Wardieh, Clemenceau is serenely quiet, historically charged and bursting with hidden treasures. We learn more with our friends at Zawarib.
Named after the 20th-century French journalist and doctor who served as France's prime minister during the First World War, Clemenceau is a delightful and well-preserved part of the capital. With street names — among them George Cyr Street and Jebran Khalil Jebran Street — conjuring up colorful emotions, it's difficult not to feel nostalgic as you wander around.
At the outer edge of Clemenceau sits Burj el Murr, the abandoned tower which is now an accidental landmark of Beirut. As you walk along Michel Chiha Street, you'll see the old presidential palace on the left, and just beyond it, the newly renovated public library. Across the street is the 1950s block housing the Banque du Liban (Central Bank) and its eponymous museum.
After passing the Central Bank, turn right along Roma Street until you reach the corner of America Street. Here, you can discover design shops showcasing some of the best contemporary Lebanese furniture.
Along Clemenceau Street itself, recent urban changes have seen some of the original heritage buildings replaced by modern structures, but somehow the two periods stand peacefully side by side.
Art, culture and more
On Clemenceau Street, the former Cinema Clemenceau — later known as the Masrah Al-Madina — has been transformed into the Saleh Barakat Gallery (+961 1 365615), an exceptional modern art gallery. Just a few meters away you'll spot Dar El Nimer (+961 1 367013), an interactive cultural space dedicated to historic, modern and contemporary culture from Palestine and the Levant.
As you walk around the corner of Dar el Nimer, you'll venture onto Mexico Street where you'll see Trad Hospital, a stunning building resembling a European Chateau. At the top end of Mexico Street stands Haigazian University, where you will notice a big model of a rocket hidden behind trees in the front courtyard. Far from being a war memorial, the rocket instead pays tribute to the Lebanese Rocket Society, a group of students who got together and built the first rockets in the Middle East.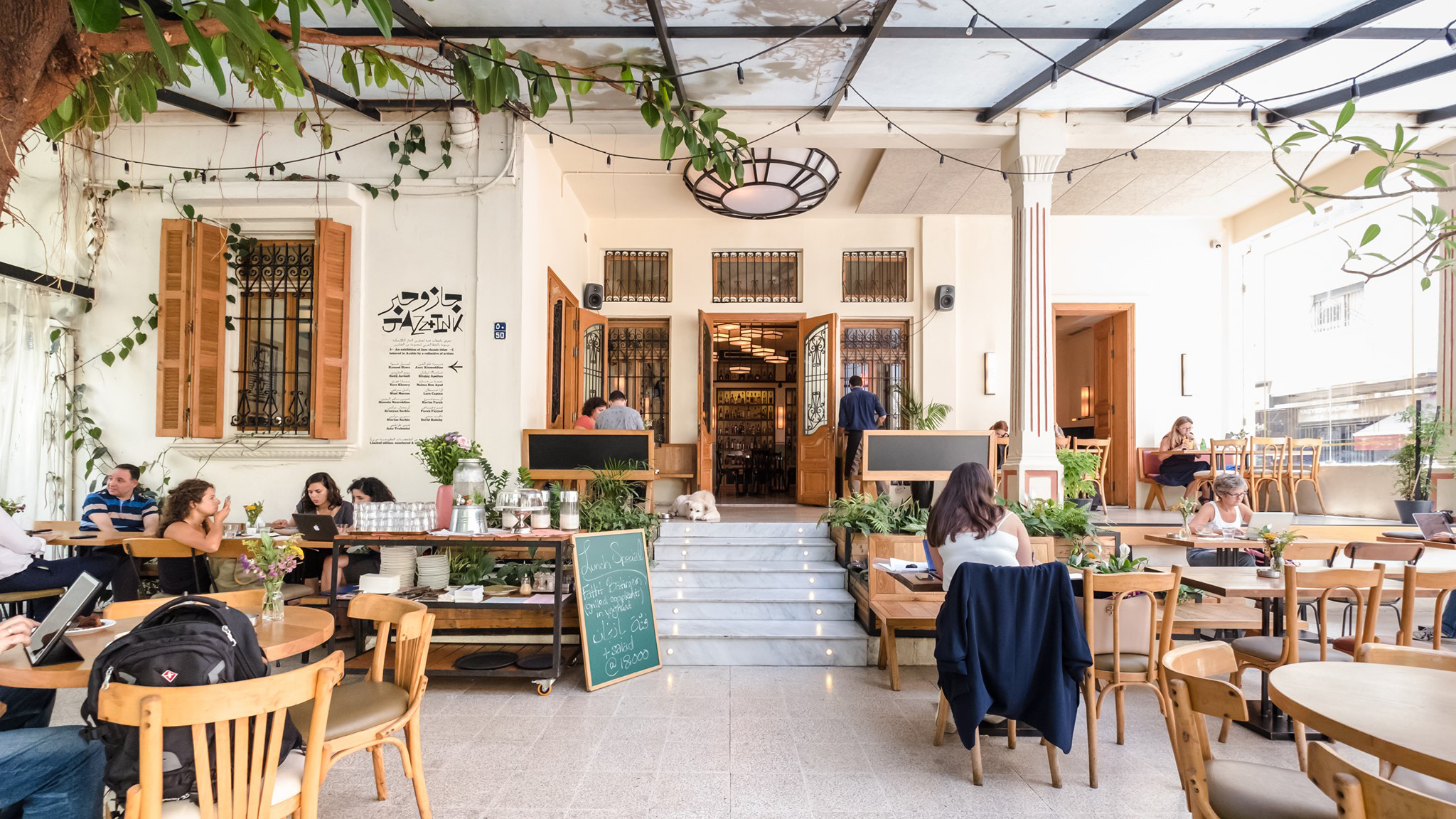 Stop for a bite
After such a varied and intense tour of this tiny neighborhood, you will need to stop and take it all in; so why not have a drink and a delicious bite at Salon Beyrouth (+961 1 739317) — a winning example of how the old heritage houses of Beirut can be kept alive with a splendid makeover. Another local spot for lunch or coffee is Bardo (+961 1 340060). Lounge on their comfy couches while taking in the surrounding area.
zawarib.org; Instagram Page; Facebook Page
Loading