Beirut Design Week is back for its seventh edition, presenting the country's most innovative projects of the year.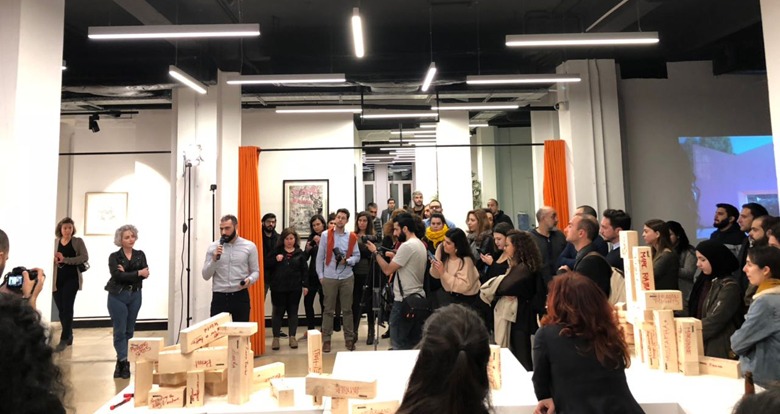 Taking place in various locations across Beirut from 22-29 June 2018, the annual festival is dedicated to all forms of design and architecture, aiming to promote new projects and support start-up designers.
As is Beirut Design Week's tradition, each district of Beirut will showcase some of the latest designers, collection launches and open studios under the theme "Design and the City."
"This year we chose 'Design and the City' because, following the elections and all the other political happenings, we wanted to visit and determine our role as citizens in our urban environment," says Doreen Toutikian, co-founder of Beirut Design Week (BDW).
Set to kick off on 22 June at Beit Beirut, BDW's opening night will feature "Mind the Map," a forum on cities and designers in partnership with public works studio, who will exhibit at Beit Beirut.
"The location [of Beit Beirut] is symbolic as it dates back to the civil war and shows how far we've come and how we've evolved. The opening exhibition is a good indicator of what's in store throughout the week," adds Toutikian.
Other highlights include the new BDW2018 Parking Lot at the intersection of the Pierre Gemayel Highway and Armenia Street, where there will be a variety of public installations celebrating the value of design to the urban environment.
A model of an ideal pedestrian street will engage many designers, startups and architects on Jeanne D'Arc Street in collaboration with the AUB neighborhood initiative.
Palestinian design duo Elias and Yousef Anastas will be launching their first solo exhibition in Lebanon at Dar el Nimer. The exhibition focuses on their revival of limestone architecture in Bethlehem and Jericho.
Over in Karantina, a guided walking tour will be given on 29 June covering the area's history, the collaborative design process and dialogue with the local community.
A series of panel discussions, workshops, forums, tours and performances are also part of the line-up, such as "Projective Memory: Re-Imagining Beirut's Martyr's Square" by Elisava that incites people to use memory as a design trigger in order to imagine a transformation of Martyr's Square through ephemeral architecture.
For more information, visit beirutdesignweek.org.
Text: Maghie Ghali
Loading