Built in the early 1900s by Hussein Beik el Darwiche, a man deeply passionate about art and architecture, Dar Zefta is a beautifully preserved jewel. We explore this remarkable landmark — which was transformed into a guesthouse in 2021 — and reveal how Dar Zefta is promoting art and culture in South Lebanon.
The story of Dar Zefta
Dar Zefta was the only house on the hill when construction was completed in 1911. Interestingly, it wasn't until the 1940s that the village of Zefta started to form around it and the area became more developed.
In 2014, a terrible fire devastated the house, jeopardizing over 100 years of heritage and culture. Luckily, however, it was sensitively restored using durable, natural materials, bringing the garden inside the house and prioritizing natural light. Dar Zefta was launched as a guesthouse in 2021, attracting guests from near and far to experience true southern hospitality in beautiful and elegant surroundings.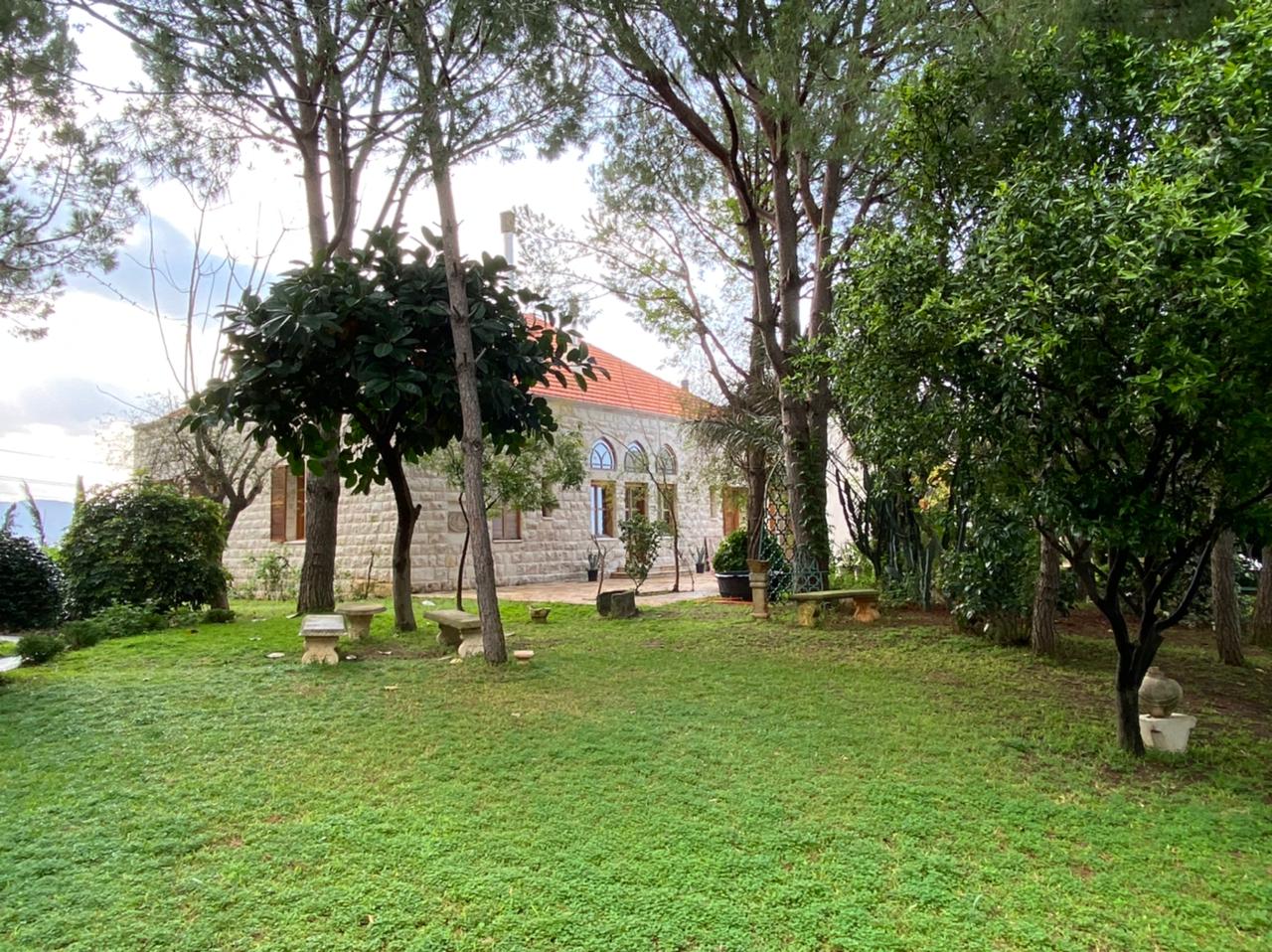 Today, it is Bahjat Darwiche, Hussein's great-grandson, who is largely in charge of safeguarding Dar Zefta. He says: "Dar Zefta is a symbol of resilience and perpetuity. It's the dar of arts, culture and heritage, and it's the home of hospitality, generosity and well-being. The idea of turning the house into a guesthouse was our way to contribute positively to the social and economic development of the region."
The space
Dar Zefta comprises six Ottoman House and nine Olive House rooms. It is surrounded by 6,000 square meters of pretty gardens that are abundant in pine trees. The lower garden contains tens of olive trees, while the white Mediterranean soil emits a Tuscan feel. Apart from relaxing in or by the pool, guests can enjoy reading outdoors as the oriental scent of jasmine and gardenia permeates the air.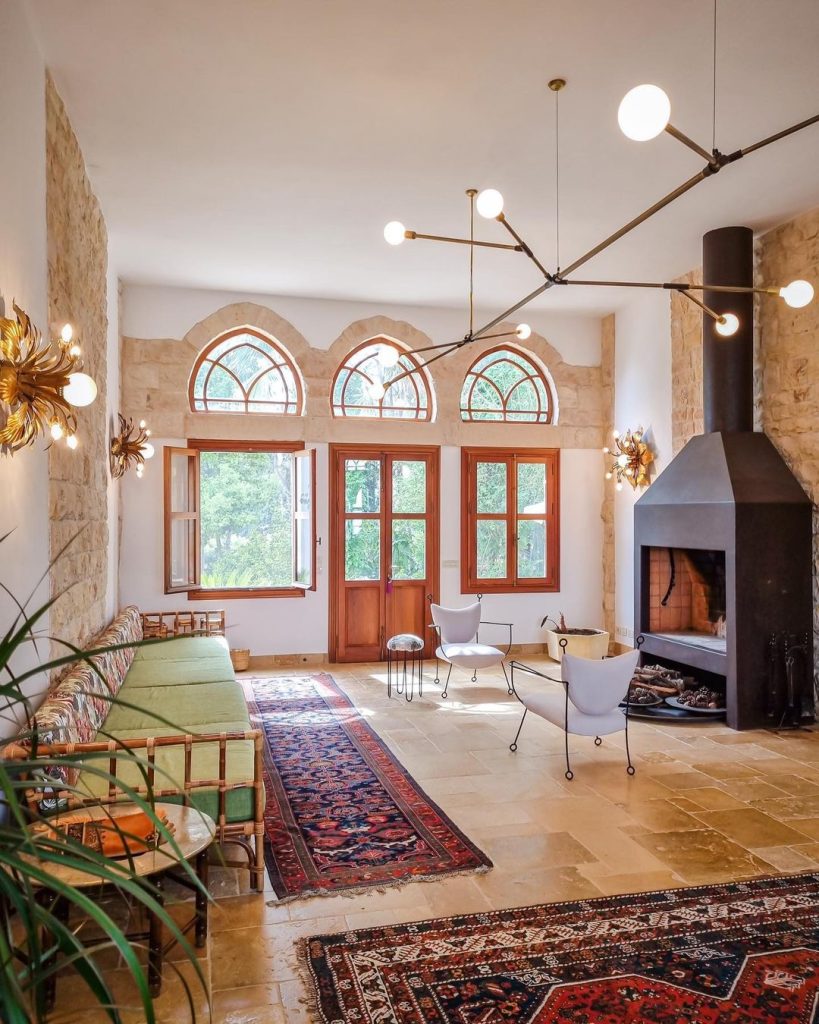 Dar Zefta's appeal 
Guests appreciate the positive energy of the place, the way light and sun fill the house, the fusion between the gardens and the interior, the variety of spaces that guests can enjoy and the personalized service. It is a place where every detail has been thought out so that the magic works for the owners and for their guests. There is so much peace and inspiration emanating from every corner of Dar Zefta and the variety of spaces it offers: the terrace, swimming pool, library, pine forest, memory room and beyond.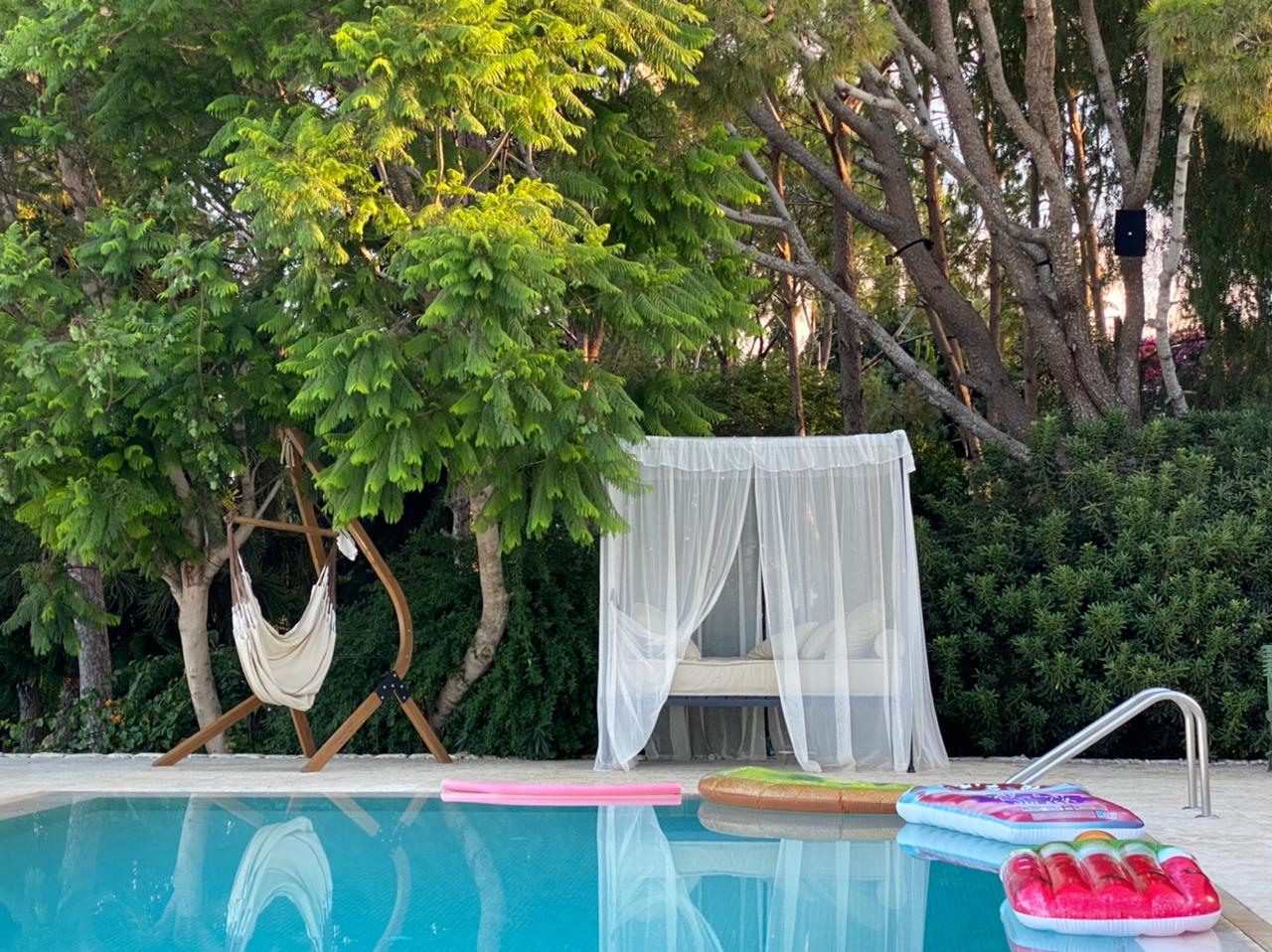 Zainab, Dar Zefta's talented cook, prepares authentic local dishes that are all homemade. Each ingredient comes from the guesthouse's orchards or from neighboring merchants that Dar Zefta has relied on for generations. In particular, the cold-pressed extra virgin olive oil is made from the olive groves facing the guest rooms, while the pine nuts are harvested from the tall pines in the Mediterranean garden.
Beyond the guesthouse, Dar Zefta aims to contribute to the social and economic development of the area. It empowers women and young people by providing them with employment opportunities and supports the local art and design community.
La Route des Arts initiative
Launched in June 2023, La Route des Arts is an initiative by Dar Zefta to support local artists, enrich interest in visiting and discovering the region, as well as promoting arts and culture tourism in Lebanon as a whole. This first edition focuses on an itinerary of 18 artists from South Lebanon. There are three main routes from Dar Zefta: to Batoulay, Yohmor and Majdelyoun.
Most of the 18 artists, who include Youssef Aoun, Ghinwa Baderdeen, Fatat Bahmad, Nour Ballouk, Darwiche Chamaa, Ali Chamseddine, David Daoud, Charbel Fares, Rima Hawila, Soukayna Hawila, Hussein Hussein, May Jaafar, Safi Jouni, Zahed Koubayssi, Adel Koudaih, Abbas Makki, Rima Mansour, Amal Matar and Mahmoud Wehbe, have ateliers in South Lebanon. Therefore, visitors can get to know them, discover their work and the inspiring stories behind their creations.
Bahjat says: "La Route des Arts started with the coincidental discovery of the atelier of Darwiche Chamaa in Nabatieh in early 2021. A few months later, I stumbled across Hussein Hussein's atelier near Tyre, much to my delight. These two moments sparked the idea of compiling and promoting an itinerary of local artists that Dar Zefta guests could be introduced to."
Bahjat believes that local artists offer a unique emotional connection to our cultural roots and aspired future, something that is taken very seriously at Dar Zefta. Indeed, through the hard work that's being undertaken at the guesthouse, hope is spreading in South Lebanon and beyond.
Loading