Lebanese perfume pioneer Hubert Fattal, the mastermind behind Fragrances Hubert Fattal, is bottling his memories scent by scent.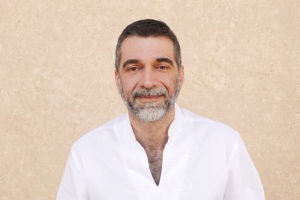 With the help of experts in the French perfume capital Grasse, Fattal has developed an exquisite line of fragrances. Among his collection are perfumes that capture the very essence of traditional Lebanese notes like cedar and orange blossom.
Inspired by his travels and his heritage, we learn more about Fattal's exceptional work.
YOUR PERFUMES FEATURE A STRONG CONNECTION TO LEBANON AND THE ARAB WORLD. WHY IS THIS?
I consider myself Middle Eastern, Mediterranean and oriental so I began with two fragrances to channel this sense of identity. The distinctive smell of cedar wood in Beiteddine was the inspiration behind Eau de Cèdre, a strong, masculine fragrance. Its counterpart, Deep Rose, is very feminine and romantic. It reminds me of my aunt and grandmother: very rosy, almost old fashioned with a touch of orientalism.
My newest perfume is Dark Light, enveloping white flowers: tuberose, jasmine and gardenia. It's a contrast of fresh scents and very representative of the orient.
HOW WOULD YOU ADVISE SOMEONE ON FINDING THE RIGHT PERFUME?
Just trust your heart, your head and mood. I wouldn't say there is one particular perfume because it depends on the season, time of day and what you're wearing. Perfume is a very intimate thing: you wear it on your skin and it creates a story.
WHAT WAS THE BIGGEST CHALLENGE IN DEVELOPING YOUR COLLECTION?
Taking it from a personal brand to a more established one, which is still a daily challenge. We're trying to find ways to develop our network and become more represented internationally.
WHAT SCENT TRIGGERS A FOND MEMORY FOR YOU?
Because of the war in Lebanon, my father decided to buy a plot of land in Cyprus near Fig Tree Bay where he built a house. We would go and spend most of our summers there, enjoying the sandy beach and family picnics. I created my Fig Tree Bay fragrance because of that dear memory of my childhood.
WHICH PERFUME DO YOU WEAR AND WHY?
I use them all but today I used Cèdre Vert. My perfumes are not gendered, although some are more floral than others.
BESIDES LEBANON, WHICH COUNTRIES HAVE BEEN INSPIRATIONAL TO YOU?
India, Cyprus and Egypt, where I spent a lot of time. I like romantic places.
IN ADDITION TO YOUR PERFUMES, YOU HAVE AN EXCITING RANGE OF CANDLES. TELL US MORE.
I come from an artistic background and because I love interior design, I felt I needed to come up with something that would create atmosphere in the home. We currently have Batikh, a fresh burst of watermelon with orange blossom notes, Geranium, which is subtle and oriental and May Rose, a floral fragrance. I'm introducing my newest candle, Pomelo, in May.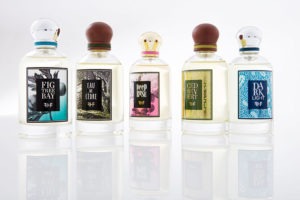 Loading