Wadi El Deir is a picturesque family owned and run restaurant in the quaint neighborhood of Tannourine Al Tahta. Located on the edge of the Nahr (River) Al Jouz, which runs into Batroun on the coast, this eatery serves homemade food just like grandma used to make.
Local delicacies include dried goat cheese in olive oil, pickled eggplants stuffed with walnuts and green olives with thyme. The restaurant opens from mid-May until October, leaving the winter months for preparing the pickles, preserves and the like.
Emile Nohra, along with his wife and relatives run and staff Wadi El Deir, which is named after a 1,500 year old monastery in the village, Deir Mar Mtannious. The monastery, which fell into disrepair, has been lovingly restored by the villagers, and is open one day a year on the holiday of its patron saint. 
The restaurant is at nearly 900 meters, so it is always advisable to take a jacket or cardigan incase you get cold!
Contact: +961 3 523 563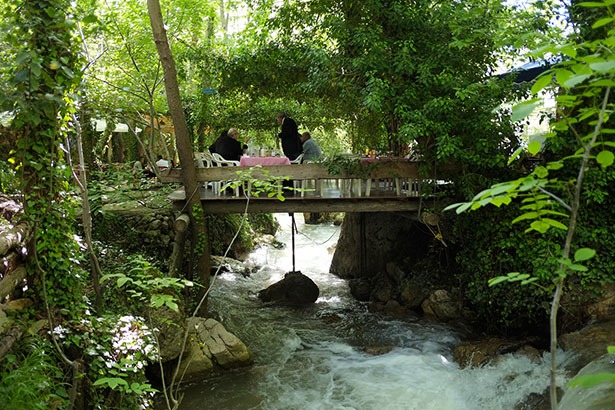 Article edited on November 15, 2021
Loading