Cedar forests conserve a unique environment, embedding the cultural and historical values of the many civilizations that have crossed the eastern Mediterranean. Praised by missionaries and poets alike, they were also etched by orientalists. Even now, exploring the Lebanese Cedar forests will inspire and arouse your senses as biodiversity conservationist Elsa Sattout explains.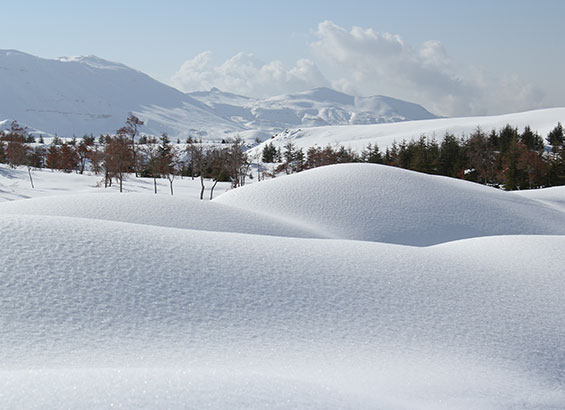 "The Cedars of God" forests, embodying the country's biological and cultural legacy, are cited more than 70 times in the Holy Bible.
Be prepared for a long journey and demanding hikes when visiting the "Cedar of God" forest in Bsharre. That the journey will be both physically and mentally demanding, is known for those that mountaineering is a passion. For them, it is an awakening of the self, a transformation of one's state of mind and an exploration into one's strengths and weaknesses.
On our journey, we metaphorically carried big bundles of wood on our backs as we made our way up, collecting additional weight till the point where fatigue took our breath away and we had to stop to lie on the snowy tapestry, wondering if there was an end in sight.
Sleepy, tired and anxious – the mixture of feelings put more pressure on our bodies and minds.
But thoughts of the majestic Cedar forest got us on our feet again and we continued the hike refreshed in an inquisitive, as well as eager state of mind, keen to discover more of its historical wealth.
At the end of the journey, once we reached the forest, the day turned into a moment of meditation. We focused on the harmony between man and nature and how we could mend this bond, as the snowy rain trickled down and the soft winds blew through the forest!
" At the end of the journey, once we reached the forest, the day turned into a moment of meditation ".
I have visited many forests around the Mediterranean, but there are none as majestic as the Lebanese Cedar forests. Could it be the feeling of belonging? But, even as a foreigner, you cannot help but be attached to this land, which tells the story of a country and of a region that is recognized as the cradle of many civilizations.
Should you return to Lebanon, plan for an extended stay to explore the remaining eleven Cedar forests and their villages in Sweisse, Karm Chbat, Qammoua, Ehden, Tannourine, Jaje, Ain Zhalta, Barouk, Maaser el Shouf and Niha. In these forests you will not only be enchanted by the stillness of nature, which can tell you more about the history of a country, a region and the many civilizations that traversed it. A single day trip is like a quantum leap, and is guaranteed to increase your thirst for more.
How to get there
Take the northern highway from Beirut and to Jounieh, Byblos, Amchit and Chekka. From Chekka take the road leading to Koura, Kosba, Hadeth El Jobbe, Hasroun, Bsharre and Arz (Cedar). It is 160 km from the city and it will take you 2 hours.
Bcharre Municipality: +961 6 671 068
Cedars of God | Municipality of Bcharri Official Site | الموقع الرسمي لبلدية بشري
Hikes
For an easy hike just follow the footpath remembering how ever far you go, you need to factor in the return journey.
For a moderate hike on a dirt road start from Hadeth el Jobe, pass by Beka'kafra and then make a loop ending in the Cedar of God forest.
For a difficult hike on a mix of footpath, dirt and asphalt roads start from Ouadi Qadisha, pass by Ouadi Qannoubine and then Hasroun and end a loop in the Cedar of God forest.
For a difficult hike on a dirt road start from Oyoun Orgosh, Dahr el Qadib and then go down on the slopes to reach the Cedar of God forest.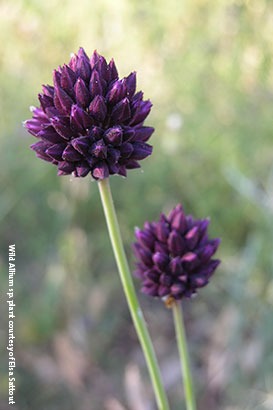 What to look out for:
In spring, you can look for endemic and other plant species, such as Tulipa alepensis Regel, Romulea nivalis (Boiss & Ky) Klatt, Orchis romana ssp. libanotica Mt, Berberis libanotica Ehrenb, Aubrietia libanotica Boiss, Acantholimon libanoticum Boiss, Origanum libanoticum Boiss, Rubia aucheri Boiss, Asperula libanotica Boiss, Galium libanoticum Ehren, Ornithogalum libanoticum Boiss, Puschkinia scilloides Adams  and Cyclamen coum Hildebr.
Bird species of global importance Greater Spotted Eagle, Imperial Eagle, Lesser Kestral, Jay, Great Tit and Hoopoe and many other bird species.
Loading