Away from the hustle and bustle of Beirut, food and nature lovers have a new gathering place, Tawlet Ammiq. A development project in Lebanon's fertile Bekaa valley, this restaurant celebrates both food and tradition. It is intentionally designed from the ground up to unite local communities, support small-scale farmers and producers and promote the culture of sustainable agriculture.
The restaurant, with its low-key relaxed atmosphere is accessible only by a dirt road near the wetlands of Ammiq. It's located in a simple and spacious building with outdoor and rooftop seating, boasting tremendous views of the mountains of West Bekaa.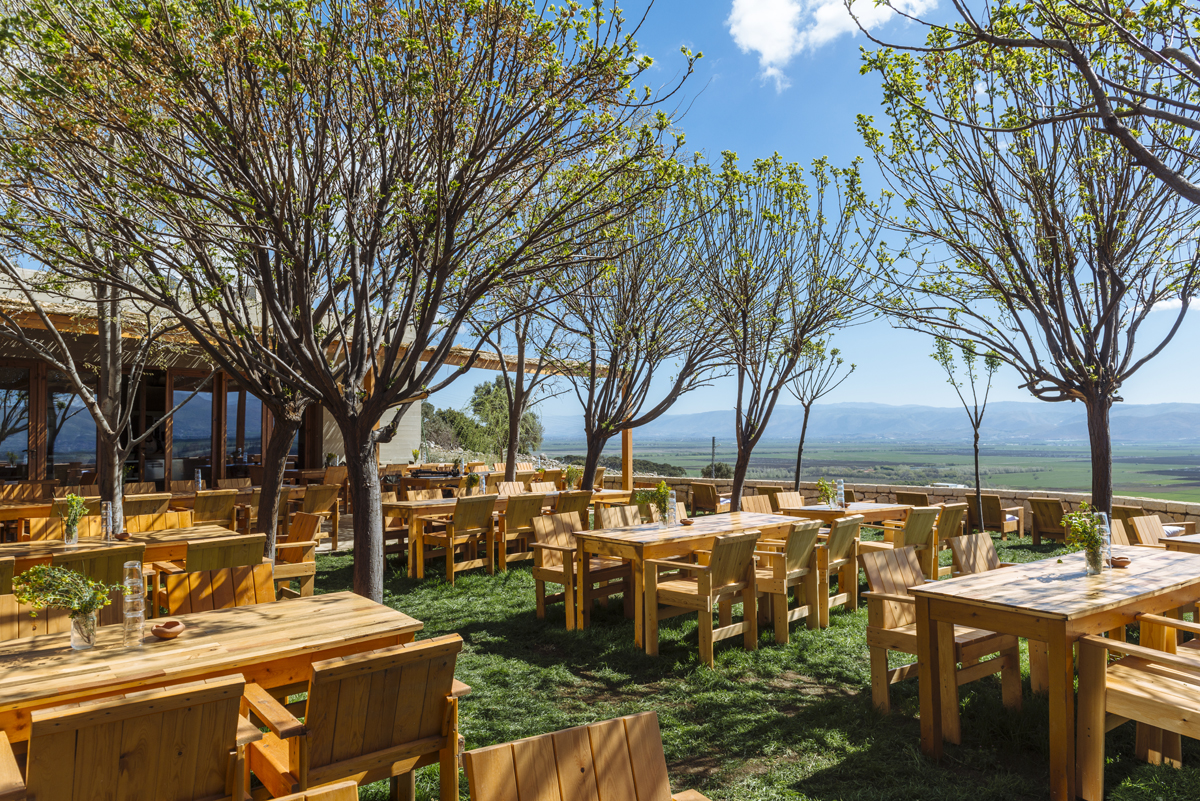 The last significant wetland in the country, Ammiq is a remnant of extensive marshes and lakes that once covered parts of the Bekaa Valley. This natural spot remains an important staging and wintering area for migratory water birds en route between Europe and Africa.
The Tawlet Ammiq building features Canadian wells, an insulation system, solar chimneys, a green roof and a solar energy system. It is an environmental performance building, with a high thermal performance building envelope, naturally assisted cooling, lighting at minimum cost, solar water heating and is both a smoke and music free environment.
It uses 80% less energy to operate than a conventional construction. All waste (mostly organic) is sorted and recycled, and sourcing unpacked products or using reusable containers also reduces waste.
Local artisans and craftsmen were hired to manufacture the chairs, designed on original Rietveld patterns, tables and columns from reused pallet wood. The birds, modeled on the wetland's birds, are the creation of handicraft artist Nadine Tawil Abou, while the Ammiq jars are that of Alexandra Warde, a young interior designer.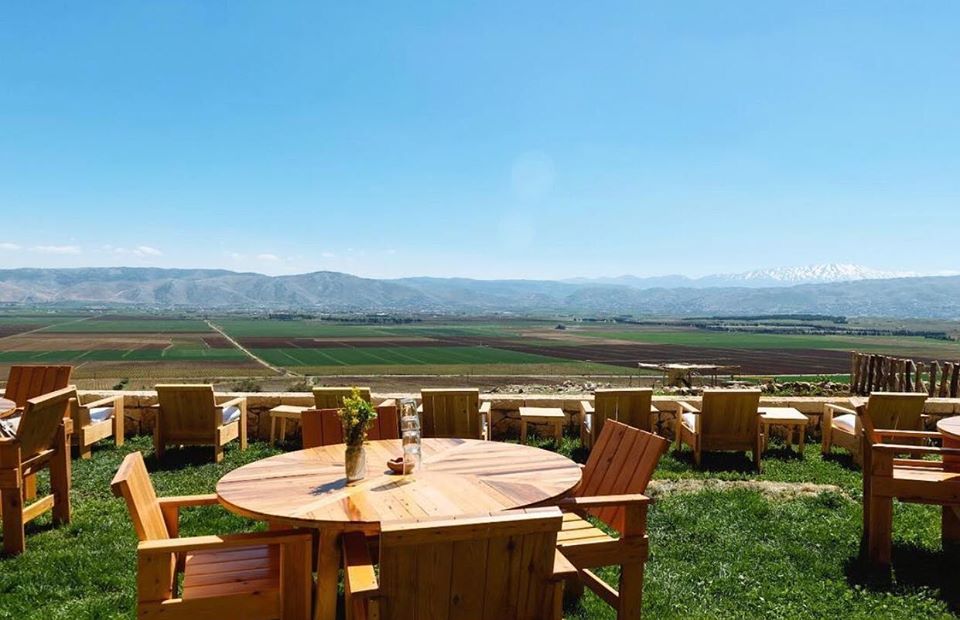 The restaurant boasts a festive farmers' buffet on weekends, cooked by local ladies from the region wanting to share the best of their land and traditions. On weekdays the service is à la carte. The food, an assortment of local dishes, is prepared on-site.
And, by carrying wines from all of Lebanon's wineries, Tawlet Ammiq hopes that it will contribute to the growing interest in Lebanese wine within the country. Wine tourism is on the move and it wants to set the standard.
The "Dekenat", situated at the entrance of the restaurant, offers a wide selection of regional "mouneh", handicrafts and specially designed collectibles, along with regional eco- and cookbooks.
What You Can Do While You Are There
Ammiq's wetlands, valleys and mountains make it an ideal place for outdoor activities like walking, hiking, bird watching, biking and exploring nature trails.
shoufcedar.org – The Largest Natural Cedar Reserve in Lebanon
Directions, Opening Times and Contacts
Ammiq is on the eastern slopes of Mount Lebanon, halfway between Chtaura and Kefraya, overlooking the Bekaa Valley.
Saturday and Sunday: 1pm to 4pm
Tuesday to Friday: 9am to 4pm
Tel: +961 3 004 481
Website: Souk El Tayeb
Article edited on November 11, 2021
Loading