Located in Lebanon's Aley District, just 28 kilometers from Beirut, Rechmaya is a great destination for those seeking a quiet mountain escape that's an easy drive from the capital.
This beautiful, traditional Lebanese village is surrounded by green mountains and is known for its water sources, fertile land and mild climate.
Getting There
---
Take the Beirut-Damascus Highway toward Aley. Then take the Bkhechtay Road, continuing through Bhouarah, Ghaboun, Kfaremmay, Chartoun, Ain Trez until you reach Rechmaya.
What to Do
---
Hiking
Discover the hidden gems of the village with a guide from Rechmaya eco-tourism. You'll be captivated by the scenic trails along the river as well as Rechmaya's old stone houses, its 17th century churches and ancient monasteries.
Shop local
Buy delicious locally made products: organic fruits, vegetables, soap, olive oil, jam, ice cream, sumac, thyme and cheeses.
Al Tannour River
Take a dip in Rechmaya's Al Tannour. The water is extremely clean and very refreshing. There are also waterfalls along the river that will amaze you. For the ultimate experience, set up camp near the river, admire the beautiful night sky and immerse yourself in nature.
Pick fruits and vegetables
Get closer to nature and interact with the land at Rechmaya Terroir. You'll discover how to plant seeds, cultivate fruits and consume them.
Rechmaya Distillery
Watch the sunset at Rechmaya Distillery. Located at the Al Ain section of Rechmaya, it's the perfect place to unwind and admire the breathtaking view of the mountains. Learn about the process of distillation, and discover the taste of Rechmaya Distillery's artisanal Lebanese spirits, including JUN gin, KOR vodka and BLACKTAIL rum.
Where to Eat
---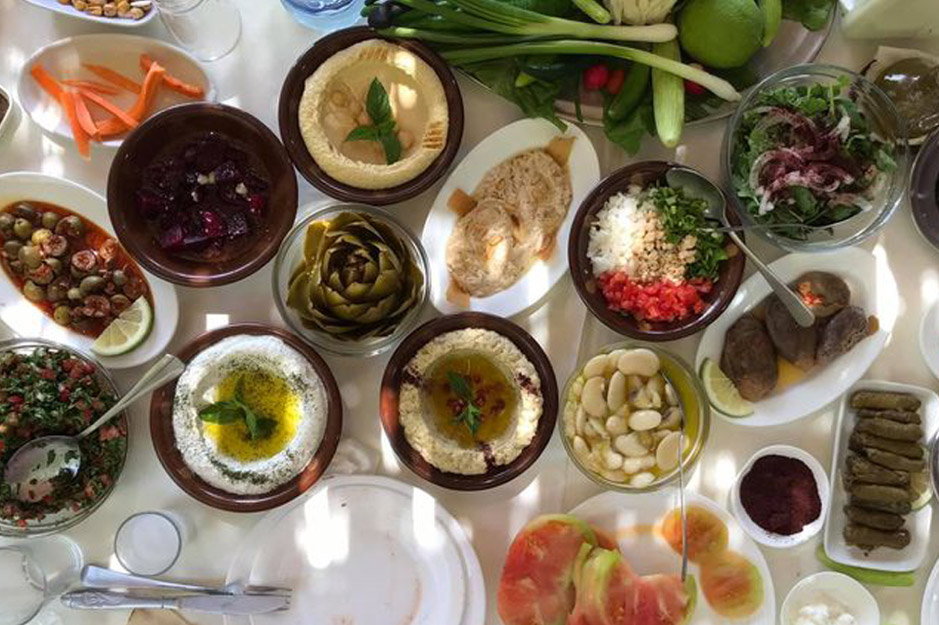 There are plenty of options along the river where you can enjoy a leisurely lunch. Alternatively, you can have a meal at Jawset El Mir (+961 3666730), located at the highest point in Rechmaya.
Where to Sleep
---
Although there are no hotels or guesthouses in Rechmaya, visitors can spend the night in Aley, a 15-minute drive from the village.
Article and photos in collaboration with Mn_Rechmaya (Facebook, Instagram), Rechmaya Ecotourism (Facebook, Instagram),  Rechmaya terroir (Facebook, Instagram),  Rechmaya Distillery (Facebook, Instagram).
Loading