Acclaimed movie director and actress Nadine Labaki has been riding the wave of success of late. Having racked up countless awards and a coveted Oscar nomination, a first for a female Middle Eastern filmmaker, it seems there's no stopping the Lebanese powerhouse.
Your latest film, "Capharnaüm," has received rave reviews and has won more than 23 awards at numerous film festivals as well as five prestigious nominations at the Oscars, Golden Globes, Critics Choice Awards, Baftas and Césars. How did you feel when you won the Jury Award at Cannes?
What a moment – it was one of the best in my life! But what felt even better was when we were nominated for the official selection at the Cannes Film Festival. It was the first step towards the world of big movie directors. We worked so hard on this film and our team spent the last four years giving everything they had to it.
And the most amazing part is that the actors and actresses in the movie are not professionals, correct?
The majority of the people who acted in the movie didn't even have a document to prove their existence. They lived in marginalized communities. Then, all of a sudden, they were thrust under the spotlight. Now when Zein appears in festivals around the world he is given a standing ovation. A year ago he was living a very tough life and had never been to school; he could barely write his own name. The only good thing was that his parents knew how to love and protect him despite the misery they were living in. Now their lives are much better.
This is thanks to the movie, isn't it?
During the filming, the UNHCR experts came and interviewed Zein's family. They applied for asylum and two days after our return from Cannes we received the official letter that Zein and his family had been accepted in Norway. If you could only see Zein's new life… I still ask myself when I will wake up from this dream!
"Capharnaüm" has touched millions of people around the world. Why do you think that is?
Probably because you are watching real people; because you know that it's not a movie but a real problem. Misery, migrant worker issues, human trafficking, child marriage, non-registered children… I'm sure you are aware of these problems, but you can choose not to look. However, when you sit in front of the screen, you have to face reality. You know deep down that out on the streets you'll bump into a thousand Zeins.
How challenging was it as a mother to direct such a film?
Motherhood gives you more experience in this field. You feel angrier because you want to change the world into a better place for your kids. Being a mum also helped me know what time to film Yonas, the Ethiopian baby, how to make him react in certain ways, and how to make Zein interact with me or the other characters.
Do you find it difficult to work with your husband?
It's difficult and easy: easy in the sense that if Khaled hadn't produced this movie I wouldn't have done it. He was my biggest supporter and understood all the tiny details that made this movie a success. When we were working on the film, Khaled even created an office area in the building we live in so I could work while breastfeeding my little daughter, who was six months old at the time.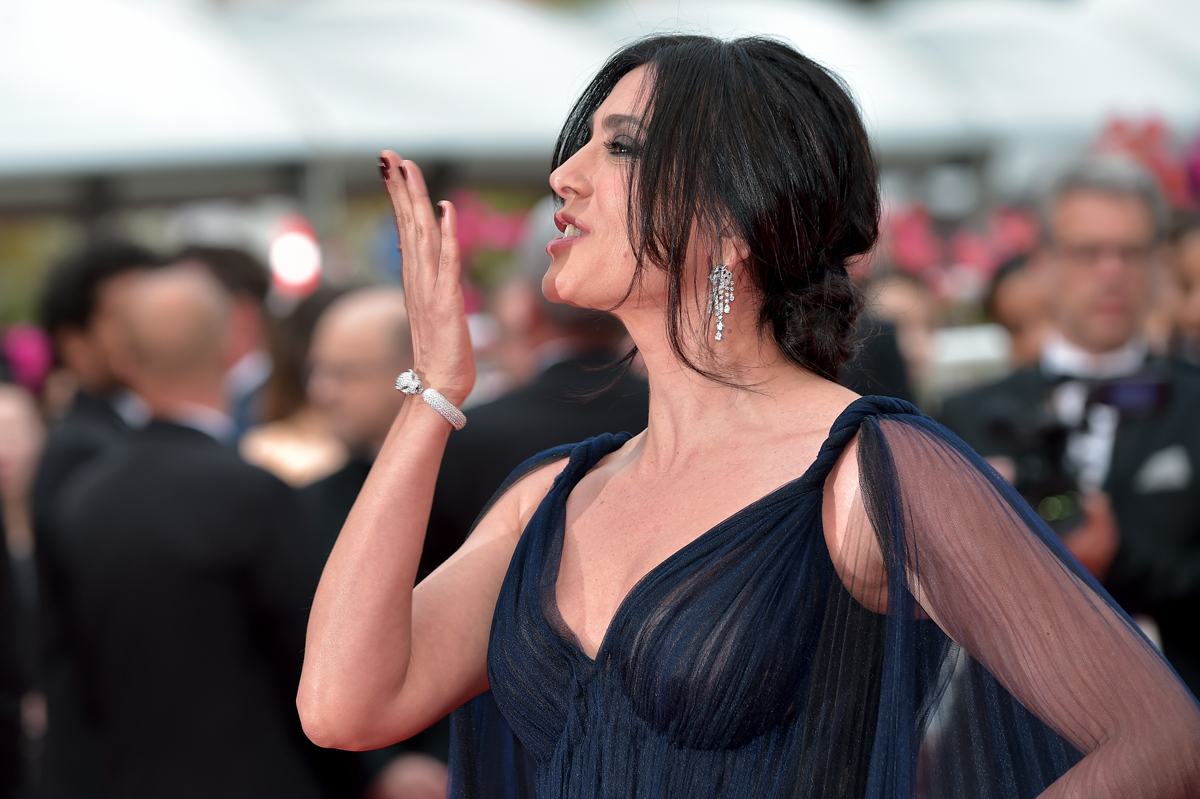 How committed are you to Lebanon?
Every time I travel I feel I miss Lebanon. But when we live here we all curse our lives, the recklessness of the state… We feel we live on a farm and it's so sad, especially given the fact that the politicians do not know how to work together for the interest of our country. Nevertheless, there is always hope that urges you to stay here and makes you feel you have a mission to accomplish.
Even if this mission is difficult to achieve?
I have faith in life, and when I really want to do something I'm able to do it however difficult it might seem. Positive thinking leads to positive results.
How do you choose which issues to tackle in your films?
They stem from my current obsessions. With "Capharnaüm" for instance, I always wanted to know more about street children. I needed to understand who these kids are, where they go, if they think about us.
Did you worry that the movie would come across as too harsh?
There's no doubt that many people want to be entertained; but the cinema is not just for entertainment, it's nobler than this. I believe in this mission and I believe that cinema can change things. How many times has a movie changed your viewpoint because of something an actress or actor has said?
What's the best part about your job?
The best part is my relationship with the cast and my ability to highlight their realities. I try as much as possible to be at the service of the actresses and actors, not the opposite.
What about Nadine Labaki, the actress?
Acting allows me to escape my own routine. Sometimes I get bored of being myself – I like to challenge myself. Acting is perhaps the only way I'm able to do that. In real life you cannot act differently every other day. People will think it's weird. They will say: "She's nuts!" Acting is the only space where you can be a different person every time.
What more do you hope to achieve with this film?
I hope "Capharnaüm" exceeds the limits of a movie: that it opens a discussion to tackle these issues and change the situation.
You once said that the path to the summit is much more fulfilling than the summit itself. With this movie you reached the top. Do you feel less excited about it now?
You have a journey ahead of you, a dream; but once you realize it everything collapses because you have to find another dream. People may think I'm at the height of happiness because the movie is in theaters and has received good reviews. This is not true. Now I'm more worried and anxious. I was happier when I was filming!
Is there a before and after "Capharnaüm"?
In my profession and in this movie in particular, I dived into the lives of these people. I visited many tough places in Lebanon. I lived with these children and tried to understand them better. I felt that I learned from them every day. I really feel I've changed; something has changed me. After this adventure I'm definitely not the same person.
NADINE'S PICKS
---
Where do you feel inspired?
People rather than places inspire me.
Describe your relationship to Lebanon
It's a relationship of love and hate.
Where do you enjoy watching the sunset?
I like to be by the sea.
What do you love most about Baabdat, your hometown?
I love my grandmother's house and our house in the square.
What's your favorite restaurant in Beirut?
There's a wine bar in Achrafieh that's great and very convenient.
Do you like to party?
I'm really not a nightlife person.
What's your favorite dish?
Okra and rice, I guess. But I don't have traditions; I like trying new things. Repeating the same experience is boring – it's like watching the same movie over and over again!
What's most important to you?
My children, my family and that my work has an impact on people.
How do you enjoy spending time as a family?
We like to be out in nature. Khaled enjoys making wine and we help him harvest grapes.
Loading