Welcome to the vibrant culinary scene of Beirut, where the fusion of flavors and the artistry of fresh, nutritious ingredients converge to create a haven for salad enthusiasts. In this article, we embark on a journey to explore the top salad spots that tantalize the taste buds and redefine the concept of healthy dining.
Salad Bars
Al Mandaloun Cafe
Price: 23 USD per person
For reservations call, +961 4 545 411.
NI
Price: 15.5 USD per person
Branches: ABC Verdun, ABC Dbayeh, ABC Achrafieh, Oakridge Faqra Kfadebian, Old Souks Batroun.
For reservations call, +961 1 812 330.
Restaurants Specializing in Salads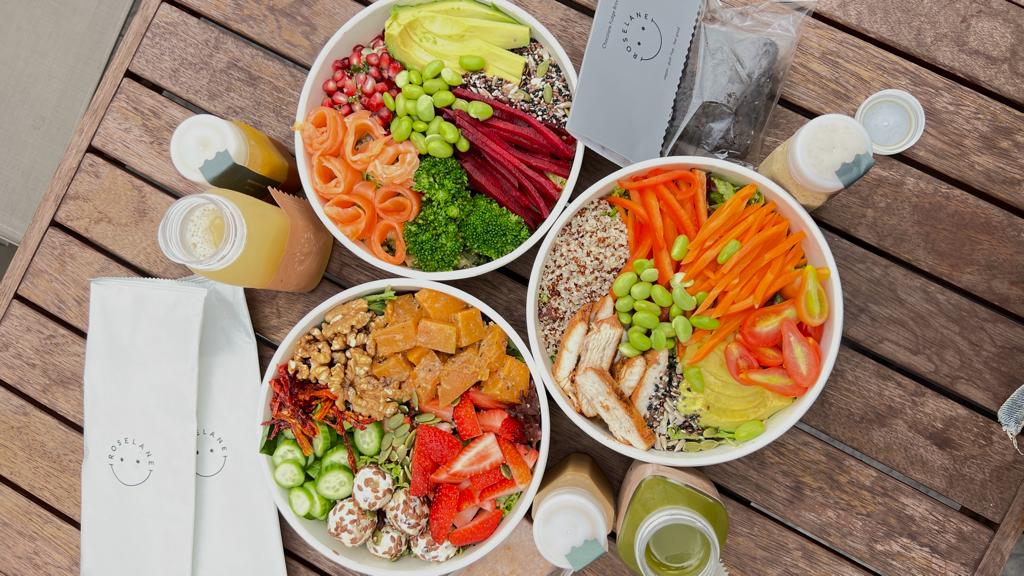 Roselane Cafe
Located within the heart of Club House, Dora Seaside, where a focus on wellness-driven cuisine takes precedence, this cafe is committed to offering nutrient-rich choices that not only gratify your taste buds but also provide nourishment for your body, leaving you with a sense of well-being.
This concept firmly believes that food should be both delectable and healthy. Ranging from fresh, vibrant salads to wholesome bowls and invigorating smoothies, the menu is carefully curated to complement your active lifestyle.
Immerse yourself in the flavorful creations, meticulously crafted with quality ingredients to support a balanced and nourishing diet.
OUR RECOMMENDATIONS
The Superfood Sensation:
Ingredients: Smoked salmon, amaranth, baby romaine lettuce, massaged kale, steamed broccoli, avocado, thinly sliced radishes, shredded beetroot sticks, edamame, pomegranate seeds, sliced celery, green onions and a super seeds mix. Best enjoyed with balsamic vinaigrette dressing.
Protein Goddess Feast:
Ingredients: Marinated chicken breast, red and white quinoa, avocado, lollo rosso, baby spinach, cherry tomatoes, edamame, julienned red bell pepper, shredded carrots and a super seed mix, topped with nori. This salad is complemented by balsamic vinaigrette dressing.
The Goat's Delight:
Ingredients: Creamy goat cheese rounds crusted with a super seed mix and sun-blushed cranberries, served alongside boiled amaranth, Japanese-style roasted pumpkins, cucumber, strawberries, sundried tomatoes, walnuts, pumpkin seeds, lollo verde and rocket leaves. This ensemble is enhanced with balsamic dressing.
For reservations, call +961 70 717 767.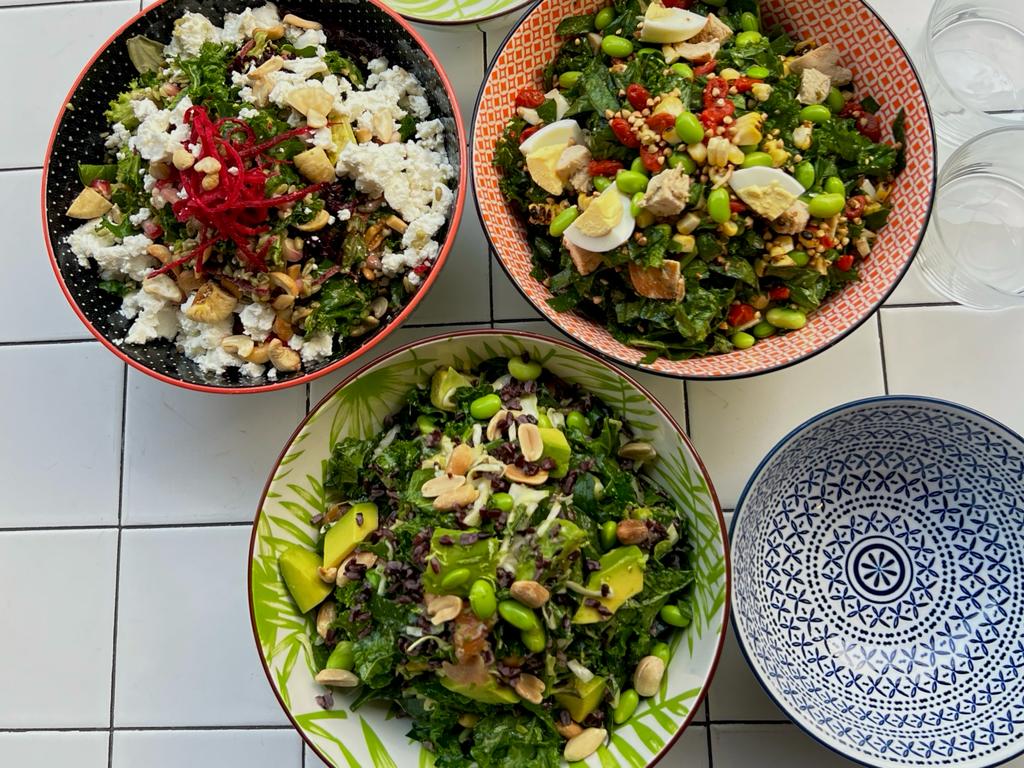 SALATA
Located in Gemmayze, SALATA represents a cultural shift toward a healthy lifestyle, founded by individuals who are passionate about fitness and food. Their goal is to motivate their community to embrace genuine food and incorporate an active lifestyle.
Dedicated to providing top-notch offerings, SALATA offers high-quality dishes using fresh, seasonal vegetables, fruits and grains. These ingredients are carefully sourced from reliable partners and local farmers.
With locations in Lebanon and the UAE, you'll be enticed by a delectable array of gourmet salads and power bowls, complemented by an extensive selection of superfoods and guilt-free indulgences.
OUR RECOMMENDATIONS
Superfood Bowl:
Ingredients: Kale, spinach, grilled chicken, edamame, toasted buckwheat, hard-boiled egg, charred corn and goji berries.
Dressing: Apple vinaigrette.
Salmon and Rice Bowl:
Ingredients: Kale, black rice, smoked salmon, white cabbage, spinach, edamame, avocado, spring onions, pickled ginger, toasted peanuts.
Dressing: Spicy ginger.
Fabulous Freekeh:
Ingredients: Kale, mixed greens, freekeh, goat cheese, dried figs, toasted almonds, toasted cashews, shredded beets and pomegranate seeds.
Dressing: Cilantro cumin.
For reservations, call +961 81 997 200.
SLD BAR
SLD BAR in Saifi provides a nourishing assortment of crunchy salads, wraps, soups, sandwiches, sweet bowls, refreshing beverages and other tasty treats, catering to a variety of dietary preferences.
Here, the focus is on the dining experience, emphasizing the importance of transparency and the use of the finest ingredients, all of which are showcased at the bar. Furthermore, the servings are generous, ensuring satisfaction until the final mouthful.
You can be sure that SLD BAR uses high-quality ingredients that are consistently fresh, clean and sourced locally wherever possible.
OUR RECOMMENDATIONS
Watermelon Grilled Haloumi Delight:
Calories: 380
Ingredients: A blend of kale and spinach, shredded white cabbage, watermelon, grilled halloumi, grapes, cherry tomato, cucumber, zaatar seeds, nut cracker, fresh cilantro and mint leaves. Perfectly complemented with lemon oil.
Classic Tuna Pasta Harmony:
Calories: 570
Ingredients: Lolo mix, casarecca pasta, white tuna, hard-boiled egg, red onion, red cabbage, green bell pepper, grilled corn, fresh jalapenos, shredded carrot and fresh cilantro. Enhanced with lemon oil.
For reservations call, +961 1 449 002.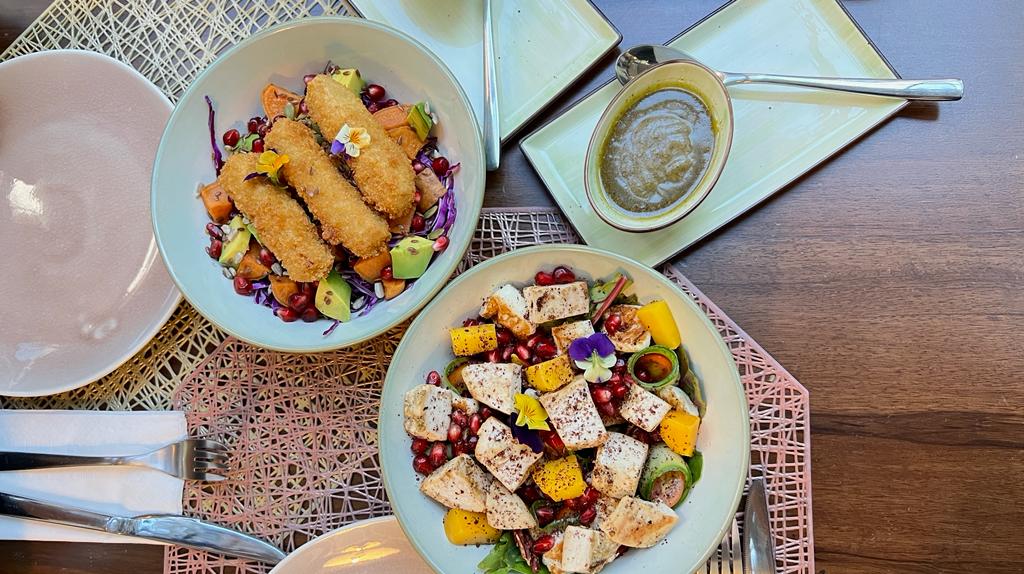 The Glow Paradise
It's time to reimagine the meaning of "health," as The Glow Paradise introduces a revolutionary range of superfoods that not only nourish but also delight your senses. Say goodbye to the idea that nutritious food has to be dull and uninspiring, as the Glow Paradise is redefining the game
Originally a modest juice brand, The Glow Paradise has swiftly evolved into the leading provider of wholesome summer bowls, as well as lean burgers and guilt-free appetizers that are sure to satisfy your cravings. Head to this fantastic spot in Monot for a rich and filling lunch.
OUR RECOMMENDATIONS
Serendipity Salad:
A delightful blend of mixed greens, grilled chicken, vegan halloumi, fresh mango, cherry tomatoes, cucumber, pomegranate seeds, and maple pecans, all enhanced by a zesty lemon herbs dressing.
Aloha Mantra Salad:
featuring red cabbage, beluga lentils, crispy tofu, sweet potato, avocado, pomegranate seeds, sunflower seeds, pumpkin seeds, and flaxseed, perfectly complemented by a luscious creamy maple balsamic dressing.
For reservations call, +961 79 149 111.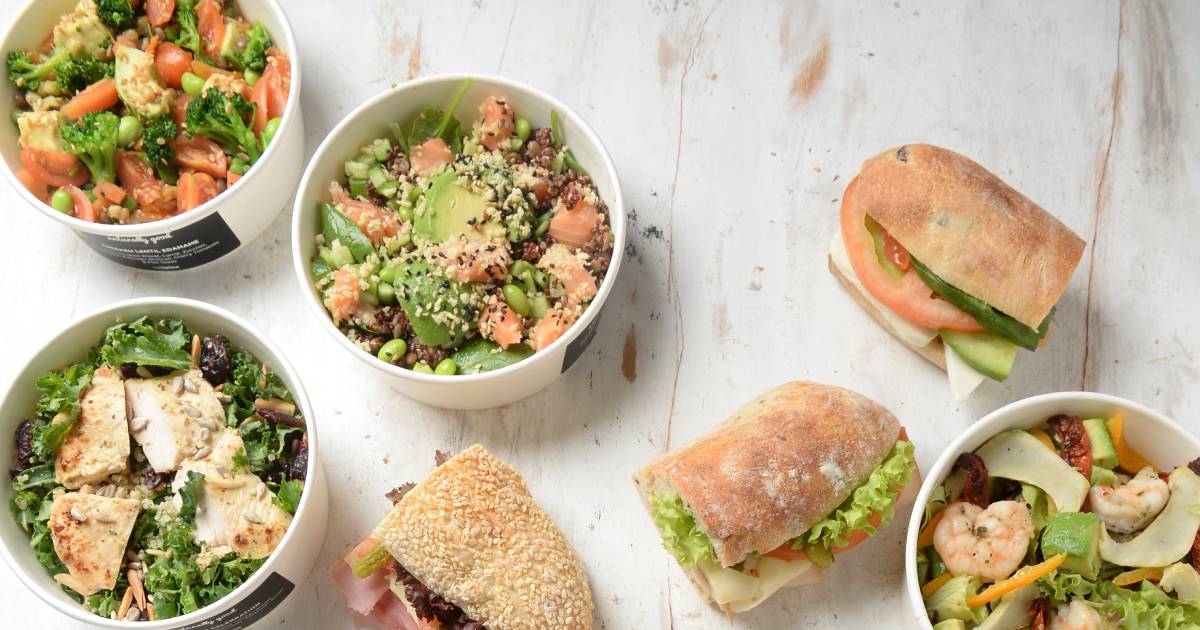 Bartartine
OUR RECOMMENDATION
Salmon Sashimi Quinoa:
A protein-powered choice of raw salmon, lentil, quinoa, baby spinach, cucumber, avocado, edamame, panko and sesame. Served with Tartine mild chili sauce.
For reservations call, +961 4 543 049.
If you liked this article, check out our selection of best brunch spots.
Loading