Architect and Instagram enthusiast Theodoros Bafitos shows us Lebanon through creative eyes.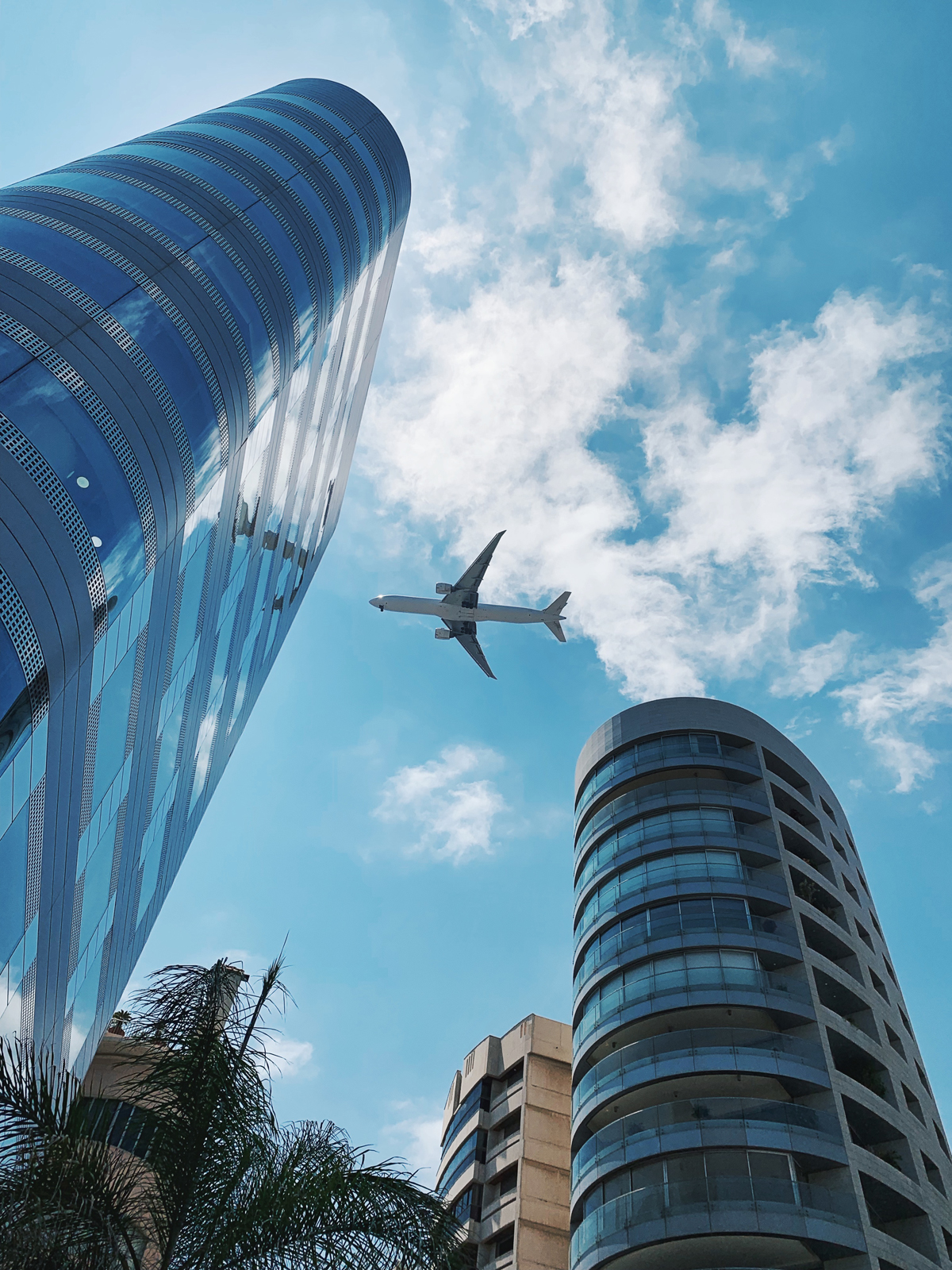 "Spotted" | Verdun, Beirut
Plane spotting is my new thing during summer in Beirut, when airplanes fly at lower altitudes. This picture was taken during my midday break in Verdun. It shows a hint of the contemporary architecture of high-rise buildings in the city.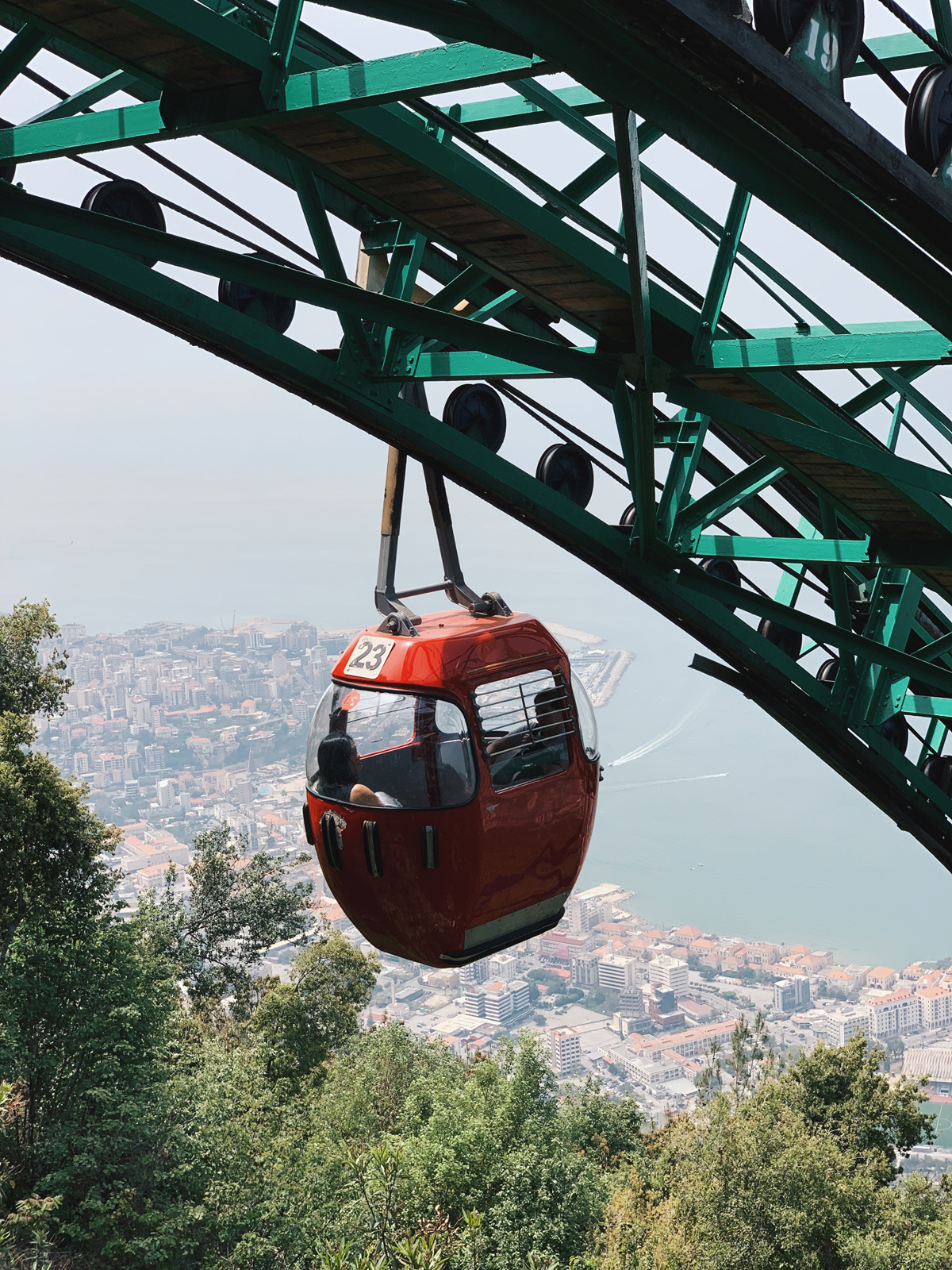 "A postcard from Lebanon" | Jounieh
This somewhat cliche shot celebrates one of the Lebanon's most iconic tourist attractions. I love the retro colors coming together in this photograph; it's as if it was taken during the golden era of Lebanon.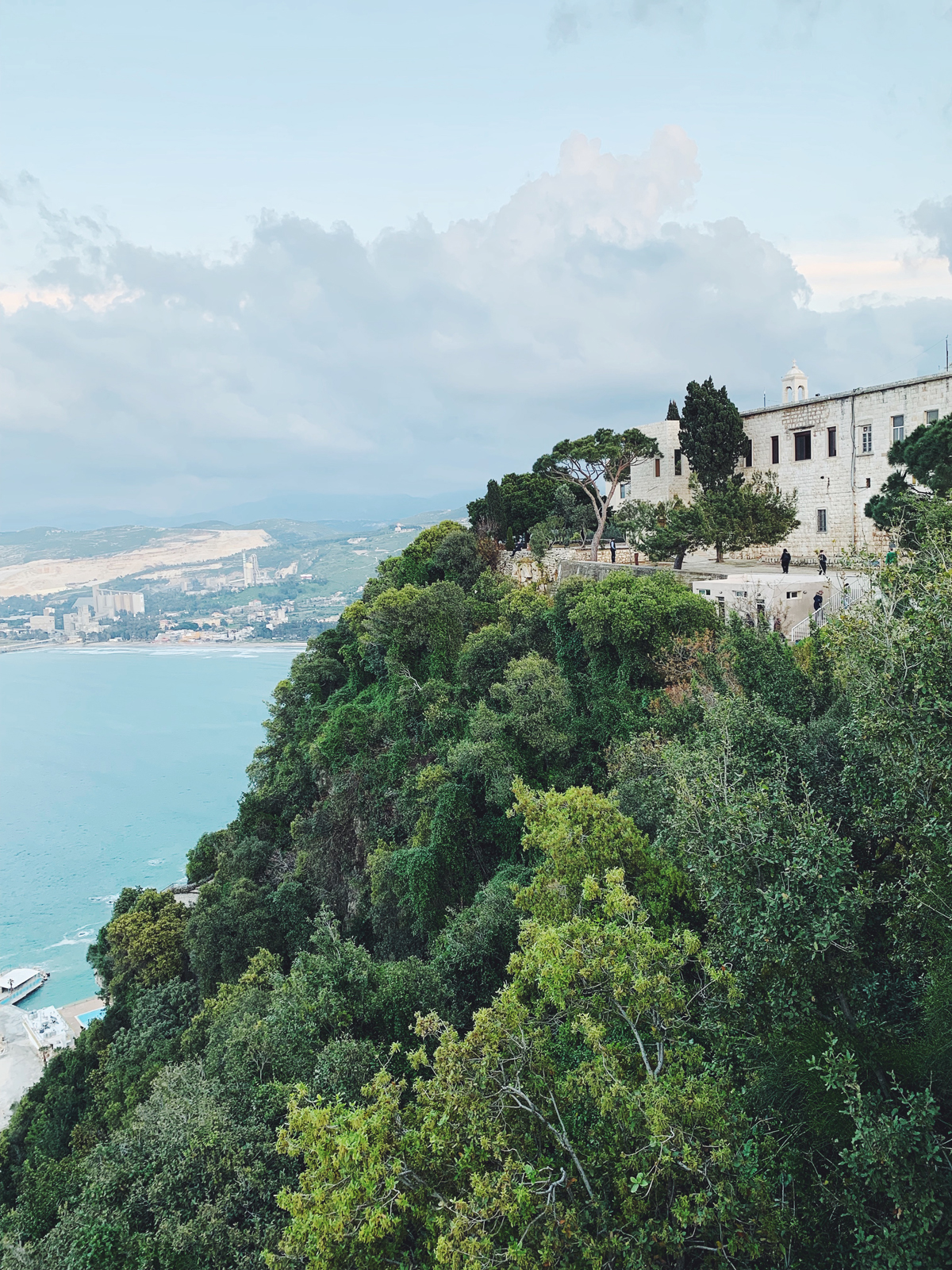 "Saydet el Nourieh" | Hamat
This religious site, also known as Our Lady of Light, is an important place of worship for Lebanon's Eastern Orthodox Christians. This monastery is also one of the most visited places in Lebanon and a popular destination for pilgrims. I love how this image focuses on the mountain, which descends almost perpendicularly into the sea.
"Lady in red" | Bezbina
The famous spiral staircase of the Ixsir winery caught my attention. I like the dynamic frame of this shot with the curve and the ascending steps as well as the elegance of the architecture and the lady in red.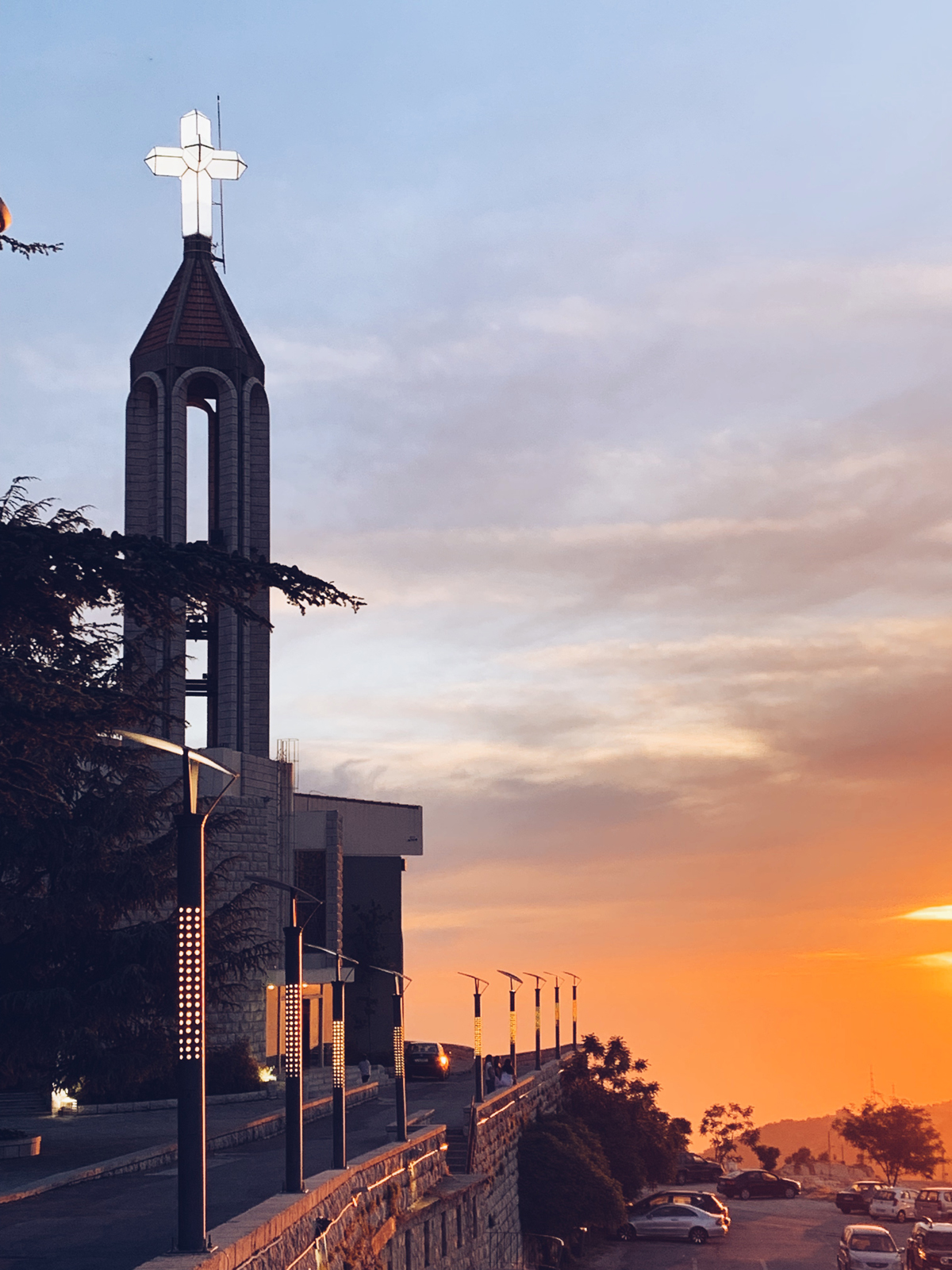 "When the sun sets" | Annaya
The interesting part about this photograph is the solar-powered lighting. Even when the sun goes down, energy is emitted by all of those street lights; so the sun is always around.
"Live simply" | Kfarabida
With private resorts having invaded the Lebanese shoreline — making it impossible to swim without paying a fortune — people are now flocking to the few remaining public beaches. This photo, taken at Joining in Kfarabida, illustrates the simple pleasure of being by the sea.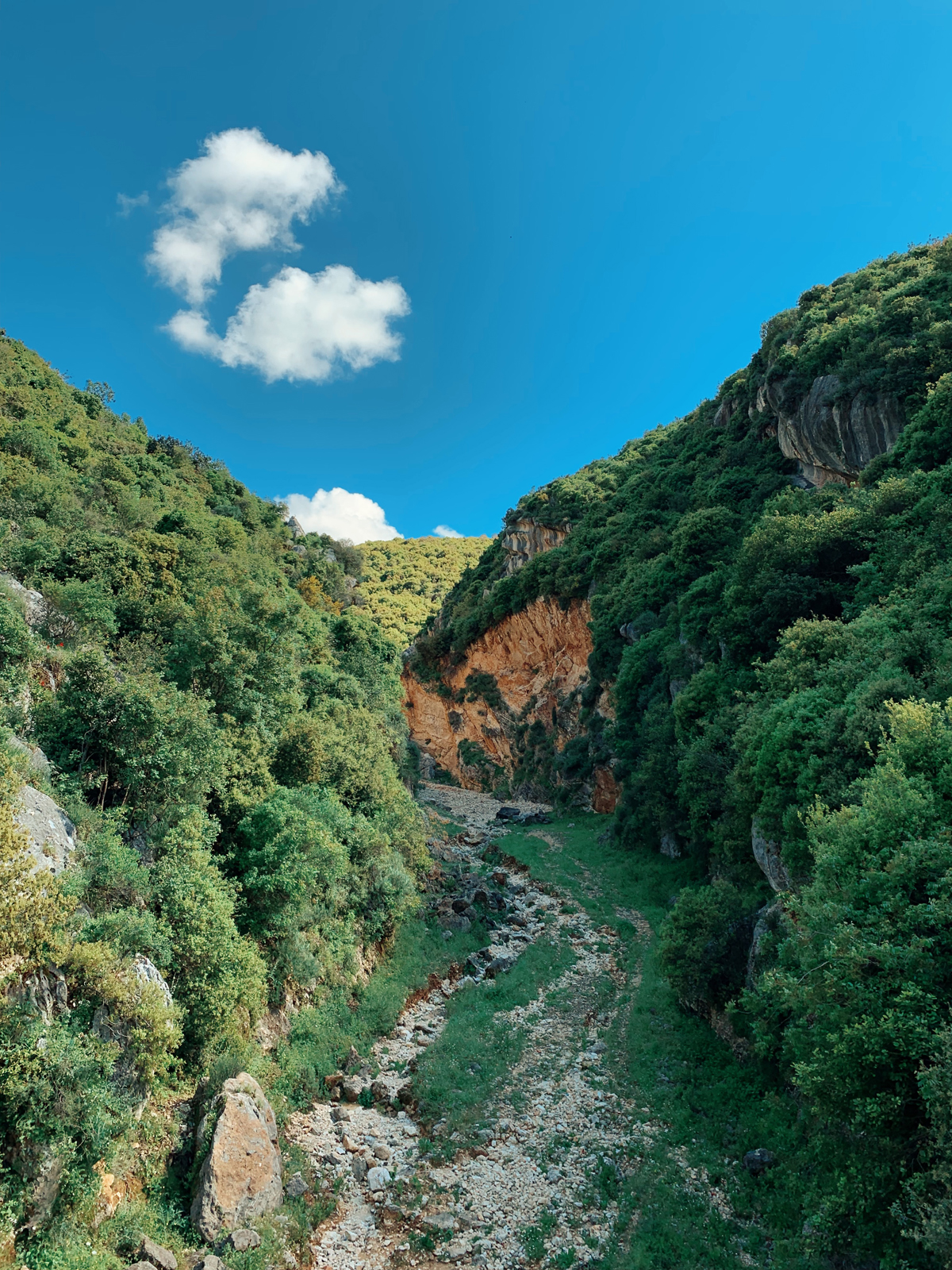 "Riverless" | Mseilha
The newly opened hiking trail in Mseilha shows a new perspective of the Lebanese mountains. I captured this dry river cutting through the green mountains to highlight the widespread issue of desertification.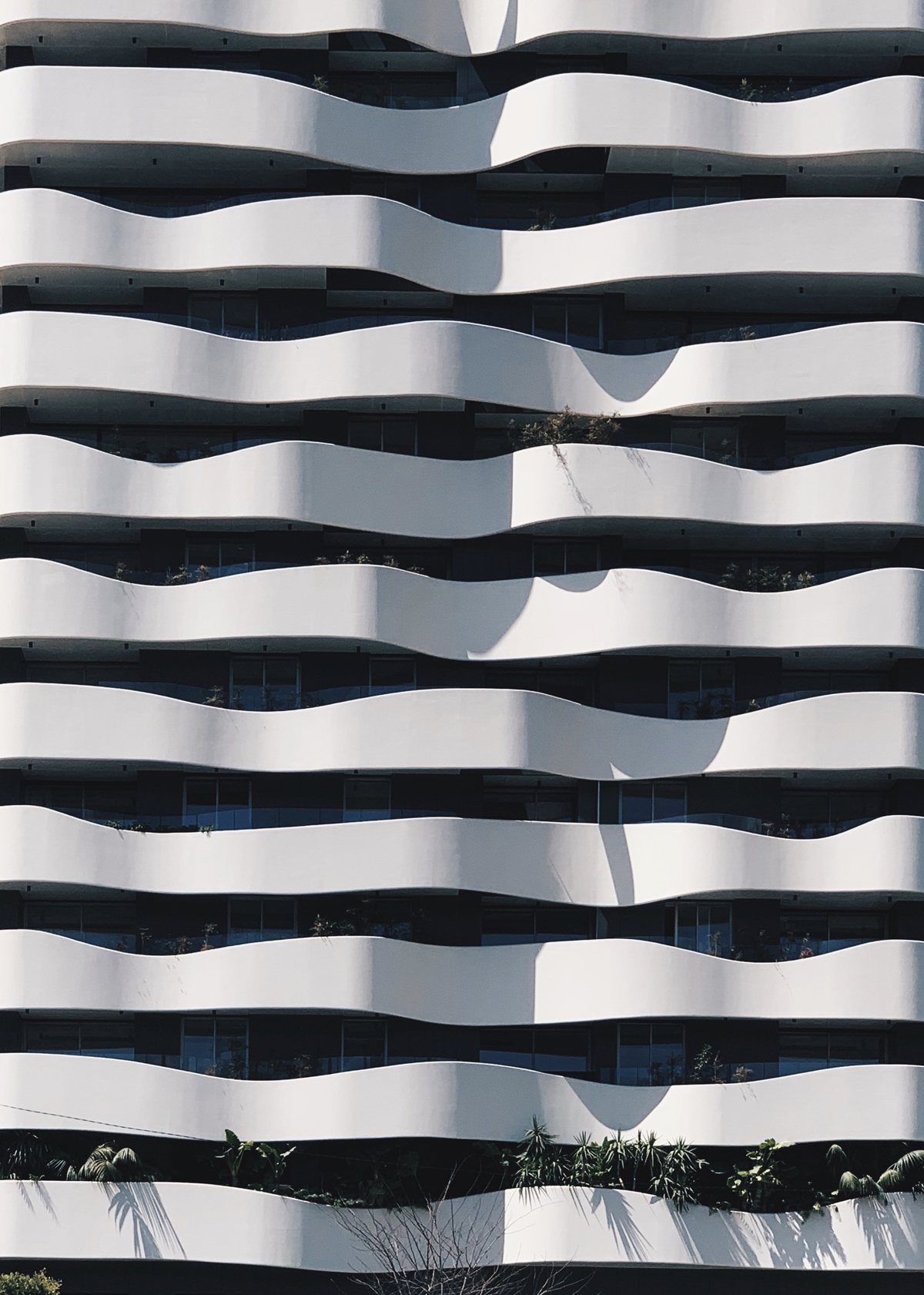 "Waves" | Achrafieh, Beirut
Inspired by the dips and peaks of the Lebanese mountains, this eye-catching, dynamic facade can be seen in Achrafieh. For me, it symbolizes a landmark on the Lebanese architectural tourism map.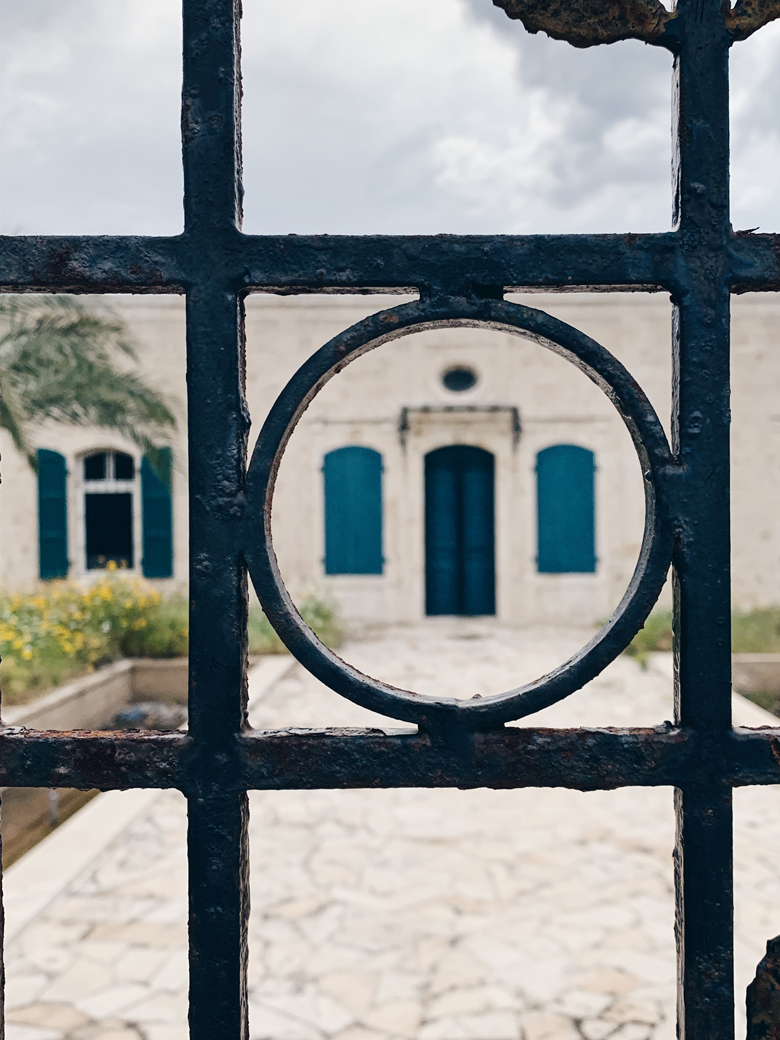 "Circled" | Batroun
This beautiful house is nestled between the cafes of Batroun's souk. The frame highlights the proportions and the balance between architectural elements of traditional Lebanese homes.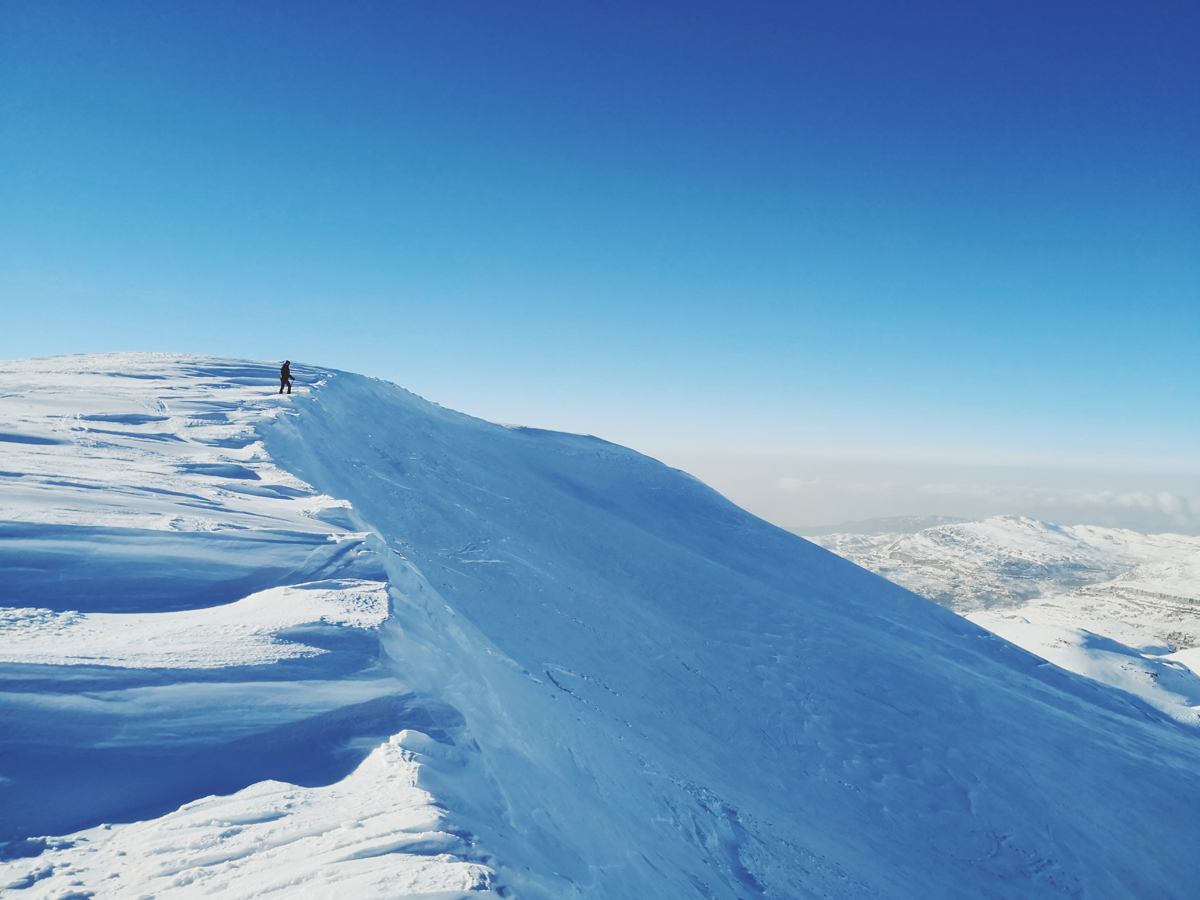 "Off-piste" | Mzaar Kfardebian
Winter in Lebanon is quite exceptional, and this image shows one of the top destinations for Lebanese ski enthusiasts. The "off-piste" peak can be reached from the highest ski slope in the country.
Check out @theobaf on Instagram for other pictures we love and stay tuned for our next photo journey!
Loading