Founder of NEOS Tourism Consultancy and author Nour Farra-Haddad shares her eco-friendly tourism tips for exploring Lebanon's coastline during summer.
Island escape
---
There are nine islands off the coast of Tripoli. The closest is Abdul Wahab Island, which can be visited by crossing a bridge over the sea. In 1992, a nature reserve was established for three of the islands under the name Palm Islands Nature Reserve. It includes El Nakhl (Palms Island), commonly known as Jazirat El Aranib (Rabbit Island) because of the rabbits that were bred there during the French Mandate era; Sanani Island, the furthest island from the mainland, where sea turtles lay their eggs; and Ramkine, also known as El Fanar, which has an old lighthouse that now functions on solar energy.
The largest island, El Billan, is named after a plant that grows on it and has a small cavern on its west side. The smaller island of El Rmayleh has sandy beaches. El Ashak (the Lovers), is also known as El Tenieh (the second). El Telteh (the third) is a flat, rocky island located midway between the coast and the Sanani island. El Rabha (the fourth), also known as El Maatih (the Cut-Off), is the smallest island and is used as a docking place by fishermen while out at sea.
Sleep
Take a weekend to island-hop, and head back to the mainland in the evenings to spend a night at the charming guesthouse Beit El Nessim (+961 3 308 156, beitelnessim.com) or boutique hotel Via Mina (+961 6 222 227, viamina.com).
Eat
Bring a picnic with you to enjoy on the islands, but please be responsible and don't leave your waste there.
See
Visit El Nakhl, where remains of a church from the Crusader era can be found, along with pools from the 13th century as well as ruins of ancient traditional salinas (salt basins) where salt was once collected.
Jiyeh Unveiled
---
Located 23km south of Beirut, Jiyeh is known for its unique seven-kilometer sandy beach. The prophet Jonah was said to have landed on its shores when he was spat out by the whale, as described in the Bible.
Locals built an oratory dedicated to him, known as Maqâm of Nabi Younes (Prophet Jonas), which still stands to this day. Many invaders have passed through Jiyeh, known as Porphyreon during Phoenician times.
In addition, Tohomtmos the Egyptian and Alexander the Great prepared for the attack on Tyre from Jiyeh's shore. Saint Peter and Saint Paul are also said to have walked through Jiyeh several times. Nowadays, Jiyeh is known for its beach resorts and nightlife.
Sleep
Though Jiyeh is close enough to Beirut for a day trip, stay overnight at Jiyeh Marina Resort (hotel: +961 7 996 396, chalet:+961 7 996 196), Warwick Pangea Resort (+961 3 199 777) or Golden Tulip Jiyeh Marina (+961 7 996 736) for a relaxing weekend.
Eat
Enjoy an outstanding view from any of the restaurants at Jiyeh's many resorts, such as Jonas (+961 7 995 000) Lazy B (+961 70 950 010), Orchid (+961 3 040 420) and Bamboo Bay (+961 7 995 042).
See
The shrine of Maqâm of Nabi Younes is worth exploring; the tomb is dedicated to the Prophet Jonas in particular. The medieval shrine is also used as a mosque and details from late Roman and Byzantine times can be seen.
The Byzantine settlement of Porphyeon, which probably reached its height during the 6th century AD, stands nearby. The excavations at the site unearthed evidence that the town was known as early as the 4th and 5th century BC. A stroll through the old ruins in front of the sea reveals houses with paved mosaic floors and narrow streets equipped with ancient drainage systems leading to the sea.
A number of mosaic floors from early Christian and Byzantine basilicas were found in Jiyeh and are on display at the Beiteddine Palace Museum.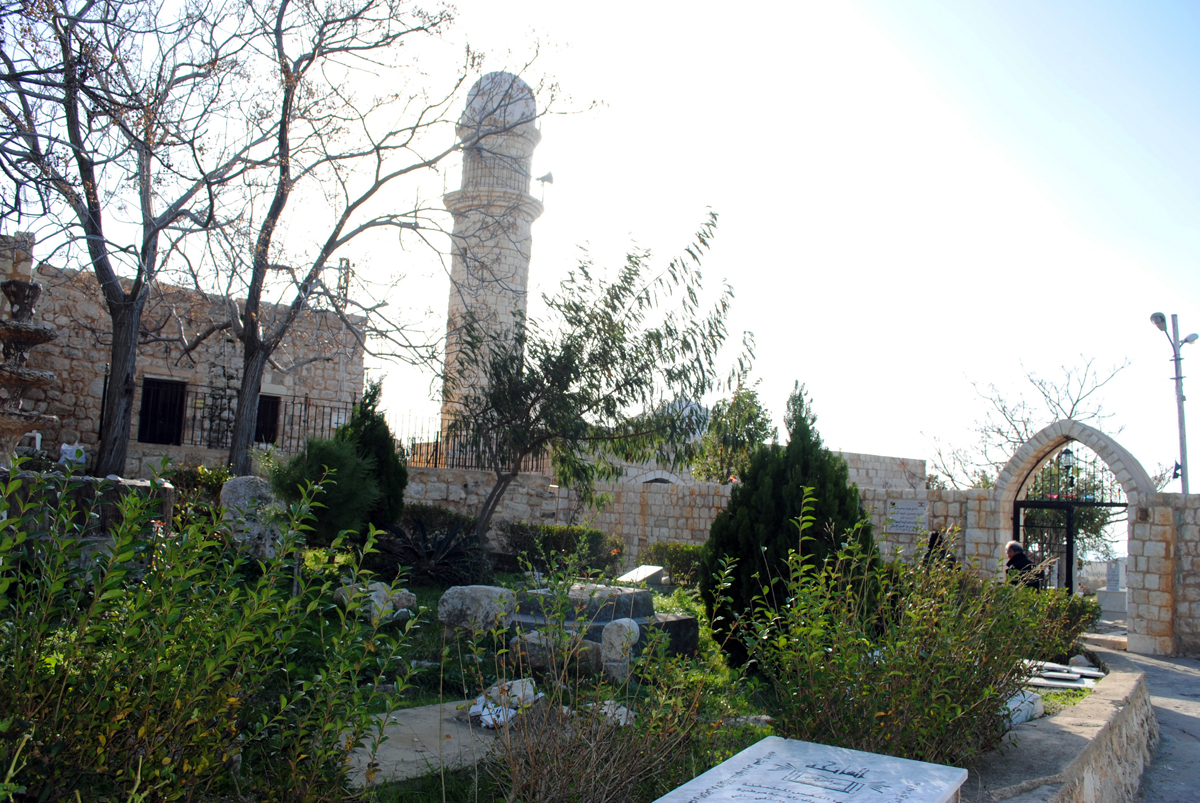 Inspiring Naqoura
---
Naqoura is a small city in South Lebanon and the last point you can swim in Lebanon. Take the coastal road and enjoy the beautiful scenery along the way. Once there, head to the coast and relax on the beach or turn east and visit Shamaa and its surroundings.
Shamaa Fort is located on the top of a hill overlooking the coast with an impressive panoramic view. It is one of 20 citadels dating from the Crusader and Mamlouk period in Lebanon. The fort is not yet restored but you can reach it while visiting the sacred Maqâm (Mausoleum) of Shamoun El Safa.
Sleep
Enjoy an overnight stay at the luxurious Turquoise Beach Resort (+961 78 822 866, turquoise-lb.com) or at the hotel and restaurant Rêve de la Mer (+961 7 460 468).
Eat
Both resorts offer food, right in front of the sea. Alternatively, you can head back towards Tyre to one of the restaurants in the old city or by the coast such as Fanar Restaurant & Auberge (+961 7 741 111) or Le Phenicien (+961 7 740 564).
See
Drive back north around 17km from Naqoura to discover the Natural Reserve of Sour Coast, which contains the largest sandy beach in Lebanon. It is known for its marine ecosystem and is an important nesting site for migratory birds and endangered sea turtles.
Article published on Aug 23, 2021.
Article edited on October 3, 2021.
Loading