If these temple walls could speak, they would tell a million stories. We go on an adventure with biodiversity conservationist Elsa Sattout.
FAQRA ~ KFARDEBIAN
Made of rocks from the area, the temples of Adonis and Atargatis stand side by side in Faqra. The temple of Adonis does not rest on a platform as it is partly dug into the rock. A square court with an altar, surrounded by a colonnade, can be found in front of an altar. Another altar stands in front of the entrance.
The temple of Atargatis has an unusual, asymmetrical shape. A round tank can be seen at the entrance, thought to be the work of Christians who had built a church next to the temple and had reused the temple as a baptistery. Nearby you can find a Byzantine church and the tower of Claudius. The Chabrouh Dam is also within a short drive.
A number of authentic Lebanese restaurants can be found in the area including Jalsat Restaurant (01 895970) in Mayrouba and Aand Shaker (09 341800) in Faqra. For fine dining, head to Le Montagnou (03 341441) and Chez Michel (09 300614) in Faqra or a beautiful view of the Chabrouh Dam from Rikky'z (03 120201).
NIHA ~ ZAHLE DISTRICT
A cluster of four temples dating back to the third century can be found in Niha. Dedicated to the worship of gods including the god of thunder and goddess of fertility, the temples are filled with carvings that tell the stories of ancient civilizations. Do not miss visiting this incredible site, which is located amid stunning landscapes of mixed agricultural terraces and farmland.
Stop for lunch in Zahle at Berdawni Restaurant, Casino Arabi (08 821214), Casino Mhanna (08 800364) or Casino Nmeir (08 812822), or in Dhour where you will find the restaurant of Tallet Abou Zeid (08 822020).
ESHMUN ~ SAIDA DISTRICT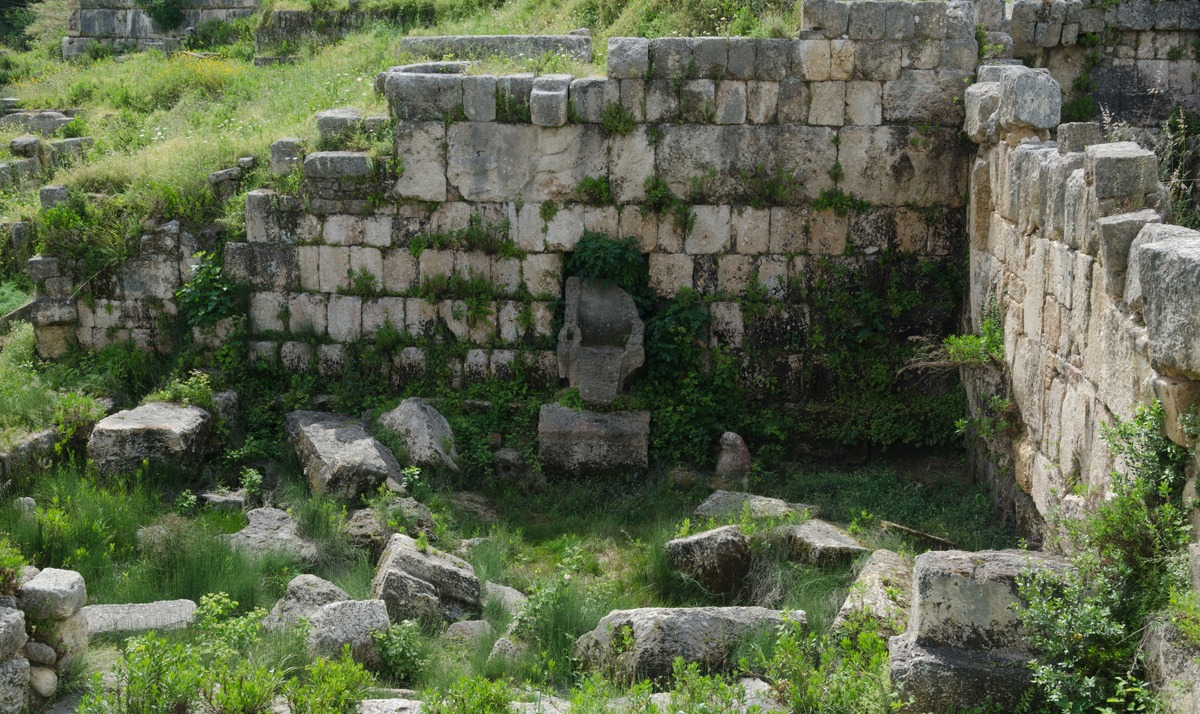 Named after the Phoenician god of healing, the temple of Eshmun is located near the entrance of the El Awali River. Built in the seventh century BC, the temple features a wealth of different architectural styles influenced by the first Persian empire as well as Greek and Roman empires. Olive groves, orchards and the abandoned terraces of Eshmun Valley form part of the surrounding landscape.
Visitors to the area can also pass by Joune to see the Castle of Lady Hester Stanhope and stop in Deir El Moukhalles, the Monastery of Saint Savior, which was founded in 1733 and has one of the earliest printers and rare manuscripts.
Enjoy Lebanese mezze at Eshmun Valley Restaurant (07 990428), Tal El Qamar (71 898921) or Istirahat El A'ilat (03 411262) in the valley.
Loading