It's no secret that Lebanon has witnessed periods of great prosperity throughout its history, with countless palaces across the country standing testament to that fact. In collaboration with the Lebanese Ministry of Tourism, we explore four of these incredible gems.
Beiteddine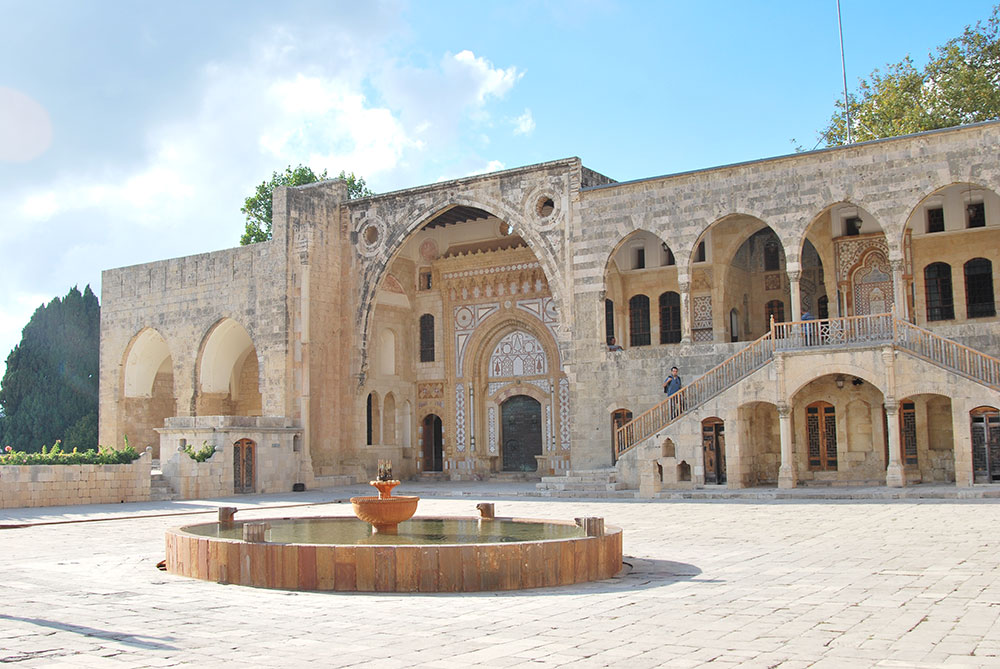 Once home to Emir Bashir Shehab II, Beiteddine is perhaps the most well-known palace in Lebanon. Having taken 30 years to build, Beiteddine is nothing short of an architectural masterpiece. The singularity of this monument's dainty architecture is what makes it so beautiful. The palace is filled with opulent rooms featuring intricate mosaics. So great is the beauty of Beiteddine that it is said the Emir amputated the hands of the architect who built the palace so its splendor could never be replicated.
The palace was taken over during the Ottoman period and subsequently during the French Mandate. Today, a large section of the palace is open to the public and an annual summer festival is hosted in its stunning courtyard.
Entrance: 10,000 LBP
Hours: Daily from 9 am to 5 pm. Closed on Monday and official holidays.
Beiteddine, Shouf, 05 500077
Debbane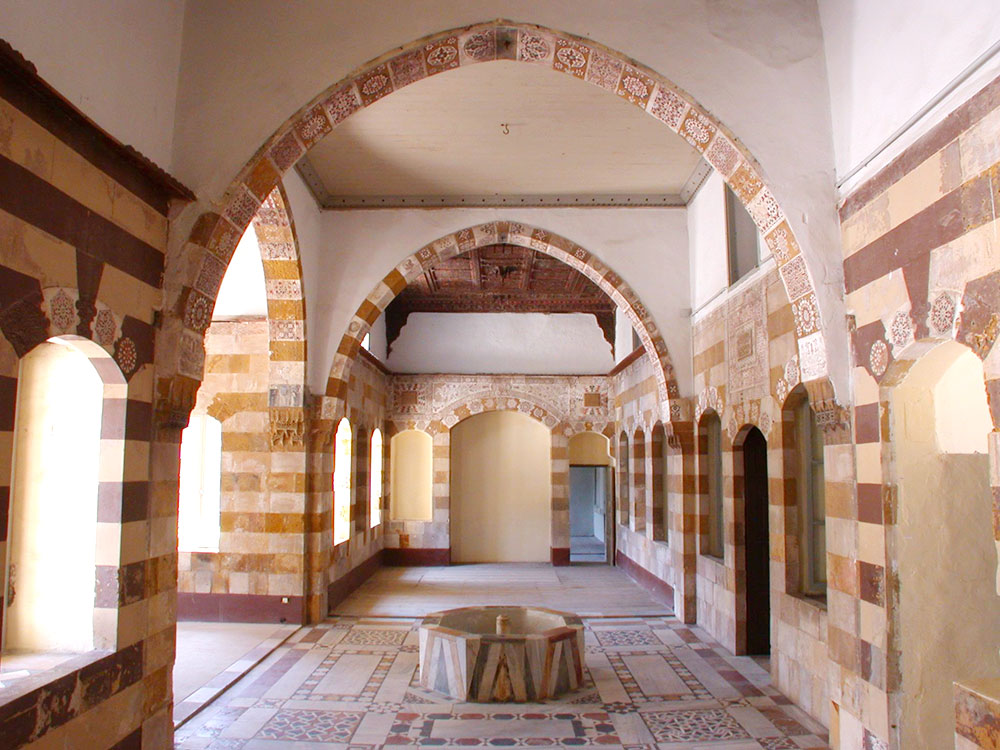 Built in the 18th century, the Debbane Palace features a blend of Ottoman and Arab architecture. The first two floors of the three-story-building contain lavishly decorated rooms, oozing in history. The third floor is an open rooftop offering a panoramic view of Saida.
Having already been restored once, the palace suffered a great deal of damage during the Lebanese Civil War. The Debbane Foundation, which began working on a second restoration in 2000 to preserve the palace's historical and artistic significance, hopes to reopen it as a museum.
Entrance: Free
Hours: Daily from 9 am to 6 pm. Closed on Friday.
Saida St., Saida, 07 720110
Serhal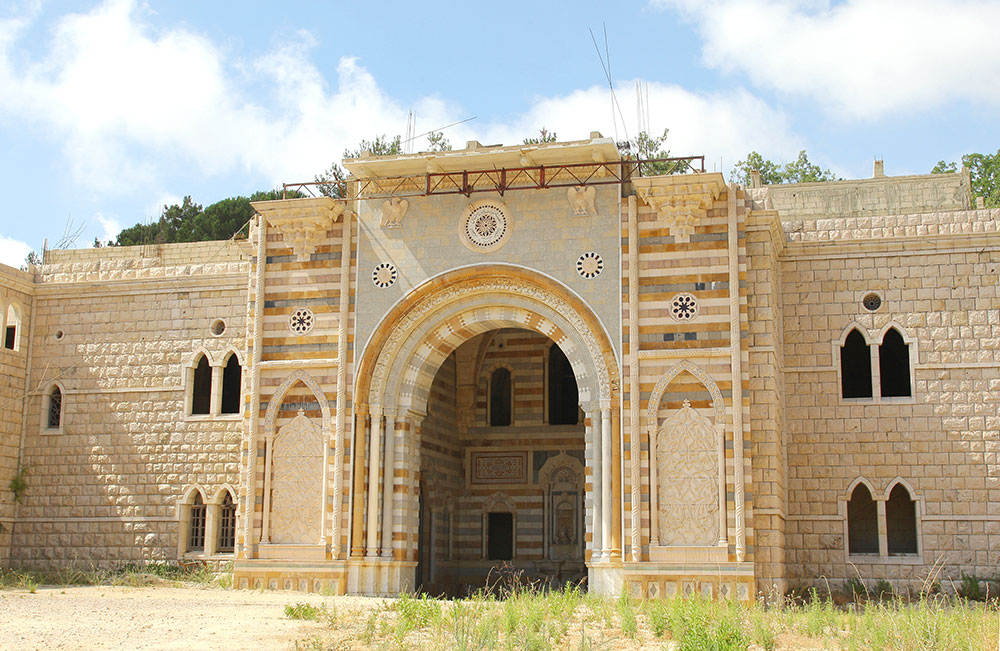 This palace was a true labor of love, built by Farid Serhal in 1964. Inspired by the books and great works of art he had collected over the years, Serhal decided to construct a palace fusing elements from around the world to capture various parts of history: Roman, Byzantine, Arab, French, Spanish and Italian Renaissance. Unfortunately, Serhal passed away before the project was completed. Today, the palace is full of antiques, mosaics, sculptures and carpets.
Hours: By appointment only. Contact Joe Harfouch to arrange a visit (03 353293).
Kfarhouna Rd., Jezzine
Anjar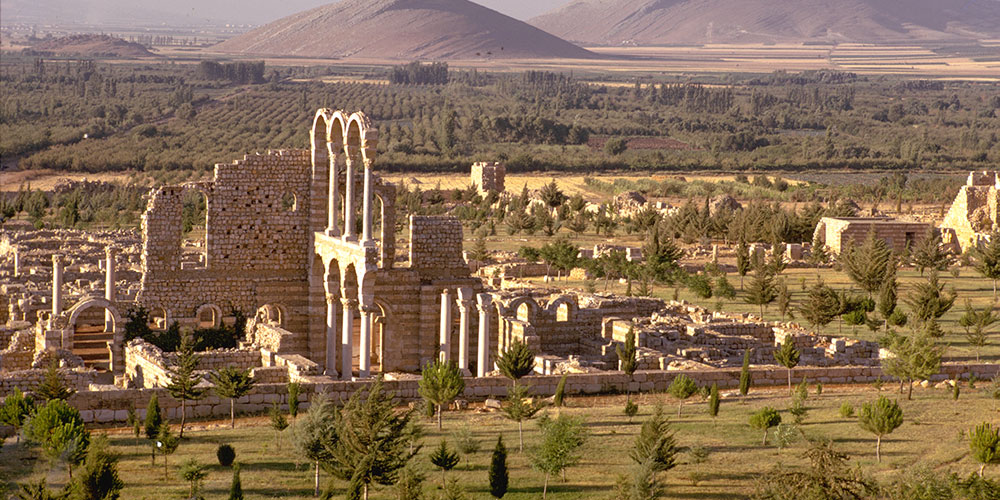 Although Anjar only witnessed a brief period of prosperity, the ancient ruins of its great palace can still be seen today. Set in the heart of the city, the palace was built in the early eighth century under the rule of Caliph Walid Ibn Abdel-Malik, depicting the Umayyad period and its civilization, the first Islamic dynasty that thrived on commerce at the time.
Entrance: 6,000 LBP
Hours: Mon-Sun from 9 am to 6 pm
Anjar, 08 370645/71 808417
The Lebanese Ministry of Tourism actively works to promote the country's cultural and historical treasures through its websites.
mot.gov.lb, destinationlebanon.gov.lb
Loading