There is nothing like the silence of a convent to help you escape from fast-paced modern life. Over 60 monasteries and nunneries can be found in Lebanon, some of which offer overnight accommodation.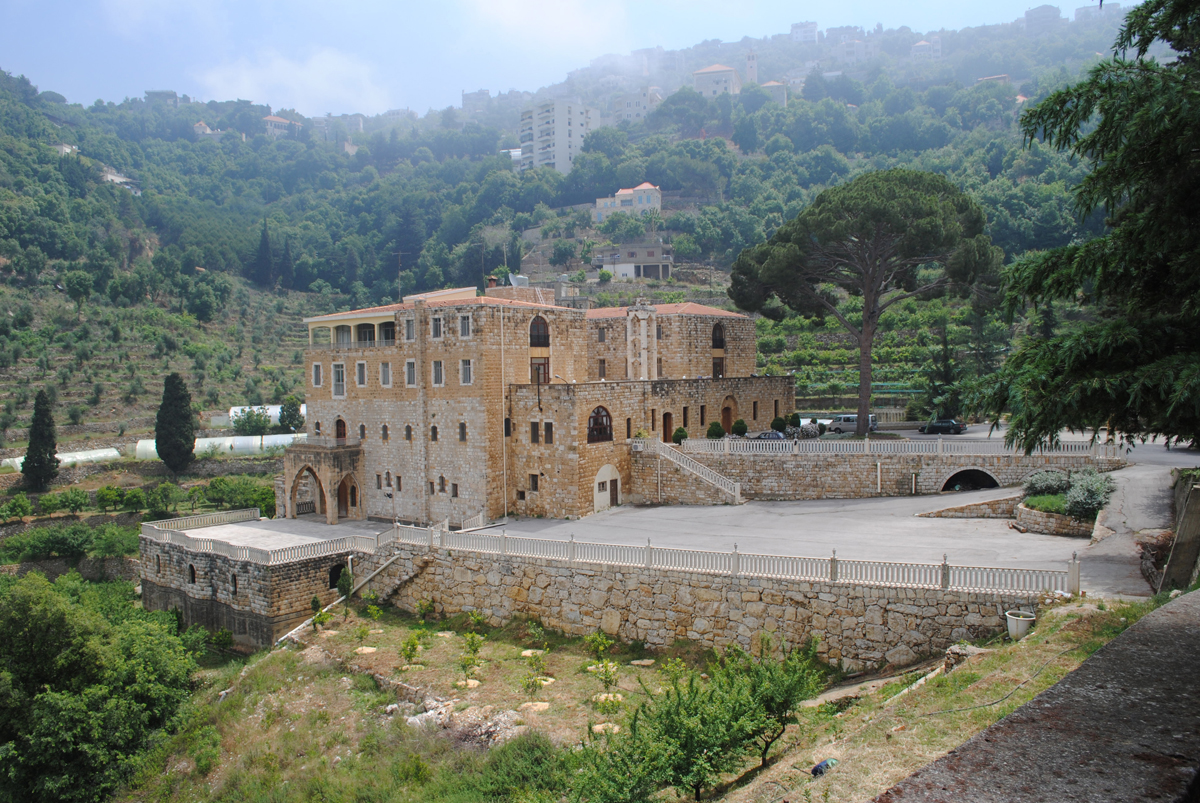 Humble and basic, a convent can provide an alternative lodging experience and an insight into a life unknown. They are also hubs for religious tourism for those looking to gain an intimate perspective on religious life in Lebanon or as a base for pilgrims.
Communauté des Béatitudes (+961 9 790820, +961 9 790821; bealiban.com) is almost impossible to find, which only adds to its charm. Located in Gharzouz in Mount Lebanon, it's a modern-built monastery for the relatively new community of the Beatitudes in Lebanon. Winding country roads will lead you past farmers, orchards of olive trees and crumbling ancient ruins hidden among overgrowth and wildflowers. From the distance, a small stone tower with a cross peeps out from a blanket of trees blooming in different shades of green and yellow. Father Joseph is the friendly and approachable head of the monastery who will happily tell you about the history of the Community of the Beatitudes. Established within the Catholic Church as part of the Charismatic Renewal Movement, the community was founded in France in 1973.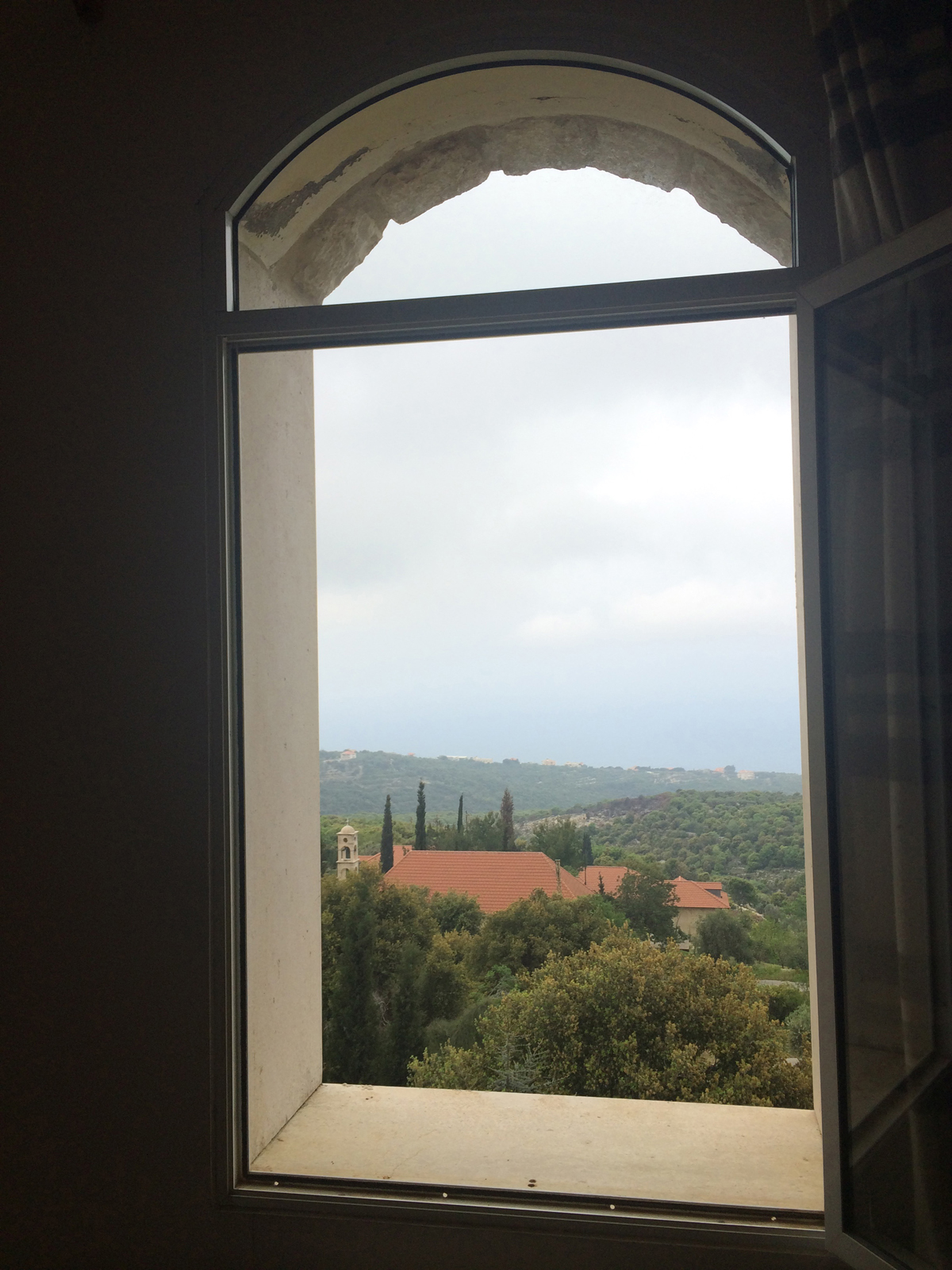 Here you can experience the Beatitudes' simple community life; the small group of brothers and sisters don't have any employees, so their time is divided between growing food, cooking, cleaning and praying, along with their mission outreach work and the organization of religious tours.
The monastery is spacious and the rooms simple but clean, mostly with shared bathrooms, though a few rooms have en suites. Take a room facing the Mary Queen of Peace Church, and enjoy the views that stretch for miles. For Father Joseph, who has been based here since 1998, it's the perfect location to live. "As a place I love it. It's still and calm. The view is sublime," he says. "We have breakfast outside next to the vines and a view from Beirut to Tripoli."
Other Convents You Should Visit
---
Beit Al Kahen
This monastery has 67 beds and can host big groups. The impressive futuristic church, which was built in the 1950s, is also worth seeing.
Maad, Mount Lebanon | +961 3 288211
Deir El Moukhalles
This Greek Catholic Monastery was founded in 1711. Single and dormitory-style rooms are available for those looking to spend the night.
Joun, Mount Lebanon | +961 7 975064
Oasis Saint Basile
Great for budget travelers, this place hosts spiritual retreats and pilgrims.
Zouk Mikael | +961 9 225176
Community Abana, Our Father (Notre Deir Abana)
If its silence you're after then head to Deir Abana. This unique, quiet retreat offers plenty of space for contemplation. You can bring your own food and enjoy lunch in the pretty garden.
Toula, North Lebanon | +961 3 153721
Deir Saint George Al Chir
Enjoy the Lebanese countryside at a minimal price. All meals are included.
Bmekkine, Mount Lebanon | +961 5 271151
Saydet Qannoubine Convent
Spend a weekend in the Qadisha Valley, where you're guaranteed stunning views and a real escape from city life. Single, double and dormitory-style rooms are available.
Qadisha Valley, North Lebanon | +961 71 714342 / +961 6 645505
Qozhaya, House of Prayers, Saint Anthony the Great Monastery
This monastery dates back to over 1,000 years. The nearby foyer has 20 rooms and is open to the public.
Qozhaya | +961 6 995504
Kreim Convent
With a history that stretches back 200 years, this convent has a lot of stories to share. Guests are recommended to stay for several days to fully embrace the warm spirit of this holy place.
Ghosta, Mount Lebanon | +961 9 262575 / +961 70 959636
Loading