Statues, some standing bold, others crumbling and forgotten, can be found all over Beirut. Revealing the vibrant history and iconic figures of Lebanon's past, we take a closer look.
Beirut is certainly a unique city. Its pockmarked streets still hold reference to the past while colliding with the present. This constant contrast between different eras is part of the city's charm. Despite a deeply entangled and complex history, Lebanon has always honored the figures of the past, erecting statues to remember the great individuals who left their mark.
For a first-timer to Beirut, or even locals who pass the city's silent icons without noticing, taking a tour around Beirut's historical statues is a perfect way to discover the country's history.
Messages of peace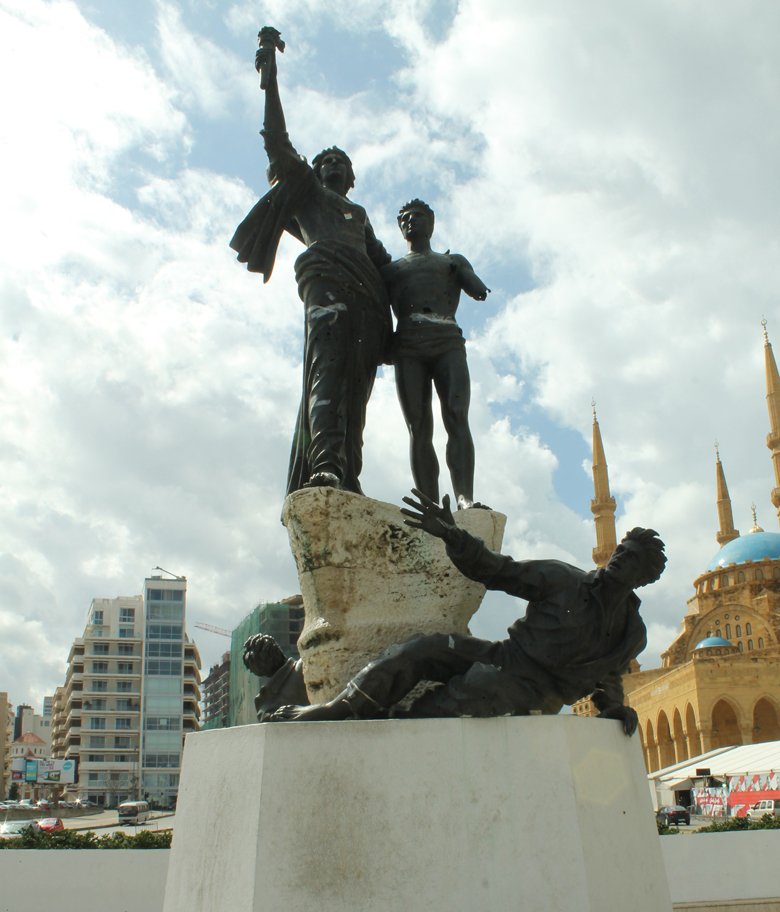 Any tour of Beirut's statues has to include the city's most iconic, the Martyrs' Square statue. Located in the heart of the Central District, it was erected to commemorate the hanging of six Lebanese nationalists by Ottoman occupiers in 1916 and features four figures cast in bronze. A woman holding a torch represents freedom, and she holds a fellow man by the waist while two wounded men lie on the floor looking upwards; a message of hope and liberty. During the Lebanese Civil War, the statue was badly damaged and several bullet holes and missing limbs are still visible. The artist who oversaw its restoration purposefully left the scars of war in hopes that "its memory would prevent repetition."
Poets, martyrs and the common man
Near the highway that links Achrafieh and Hamra, facing the UN House, is a garden which is home to the statue of Gibran Khalil Gibran, arguably the country's biggest literary success stories. In this garden, the delicate beauty of his words seems to resonate with the blossoming trees and kids playing, oblivious to the noisy city that surrounds them.
Going back towards Achrafieh, two unique statues stand in the small Saint Nicolas Garden facing the Greek Orthodox Saint Nicolas Cathedral. Both date back to Phoenician times and represent two political rulers who were beheaded for their actions and their statues were accordingly modified. Despite this grim history, the garden is a perfect place to escape the noise of the city.
In Bourj Hammoud, a monumental statue commemorating the Armenian Genocide dominates the roundabout on Armenia Street.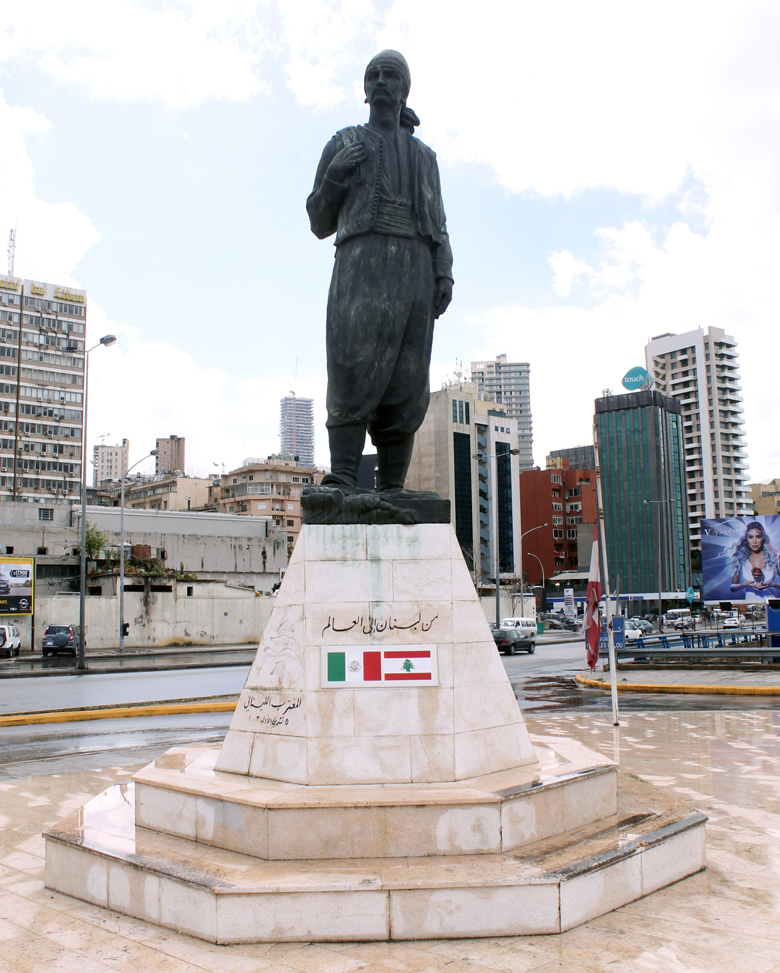 Near the port of Beirut, one can see the prominent bronze statue of a Lebanese immigrant, acknowledging the Lebanese diaspora who left their homeland. The back of the statue faces the city and the figure looks towards Mexico in reference to the thousands who left for the distant country over the last century. Mexico City itself has its own version of Lebanese immigrants. Lebanese-Mexican artist Ramis Barquet designed the statue in 1979 to commemorate the first Lebanese immigrant from the mid-1800s.
Loading