It's easy to feel overwhelmed in a city as chaotic as Beirut, especially if you're a first-time visitor. However, if you know where to go, you'll quickly get to grips with this captivating capital and realize how eclectic — and compelling — it is.
MORNING
Start your day at Falamanki Raouche (+961 1 808011), where you can indulge in traditional Lebanese breakfast items while admiring an unparalleled view of the magnificent Pigeon Rocks and the Mediterranean Sea.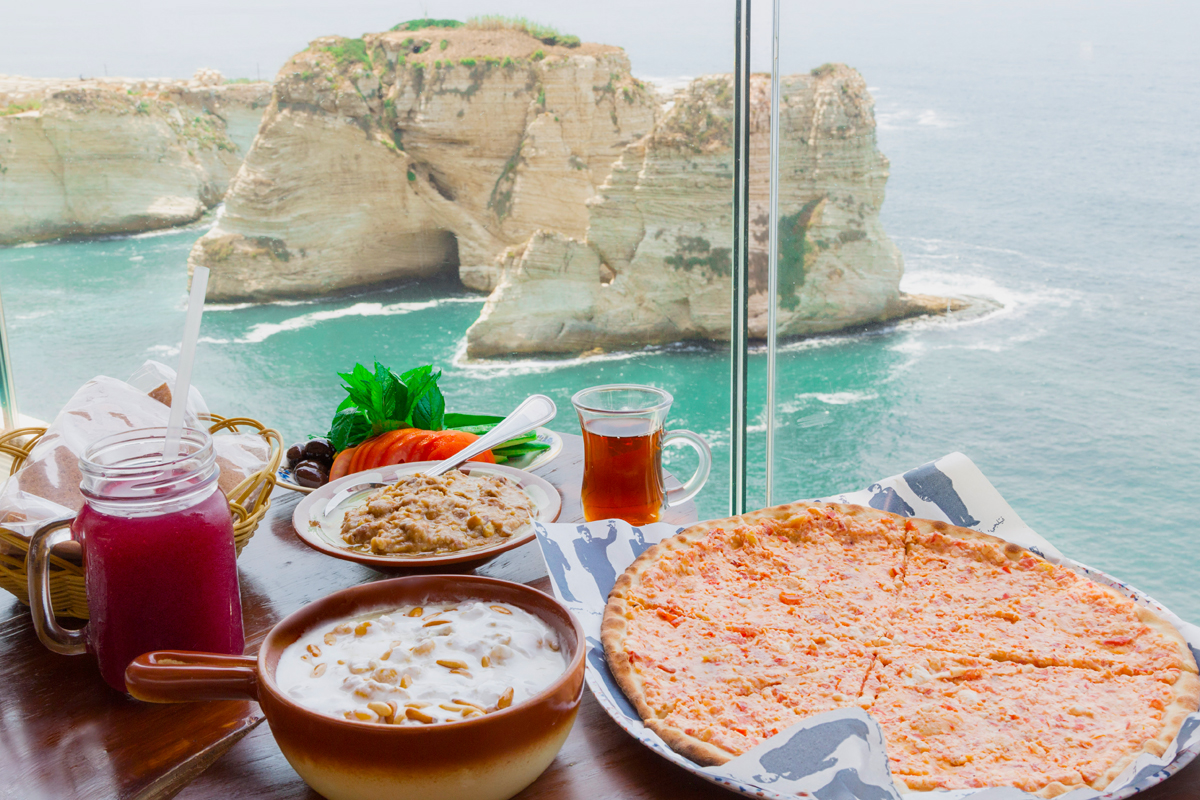 After you've enjoyed an array of Falamanki musts — manouche, foul moudamas, labneh and kishk — walk down the hill and head inland near the giant ferris wheel to see Manara's famous Rose House and lighthouse. These structures, like countless others in the area, are testaments to glorious, old Beirut.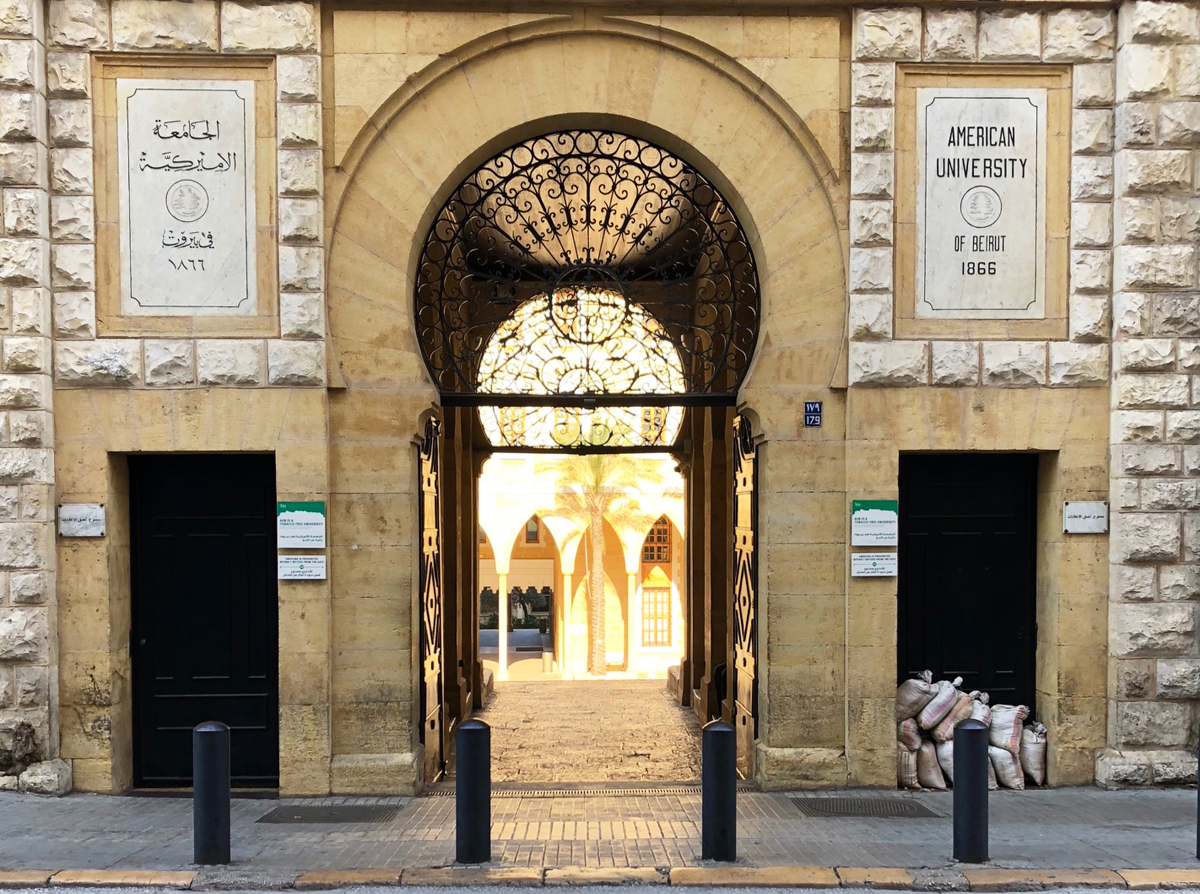 Continue your walk along Bliss Street towards the American University of Beirut. The historic campus, which dates back to 1866, is filled with spectacular buildings and beautifully manicured gardens.
Once you've reached the intersection at the end of Bliss Street, turn right and walk up Omar Bin Abdul Aziz Street. Here you'll find one of the oldest and most loved coffee shops in Beirut: Café Younes (+961 1 742654). Try to get a table near the window and sip traditional Arabic coffee as you people-watch.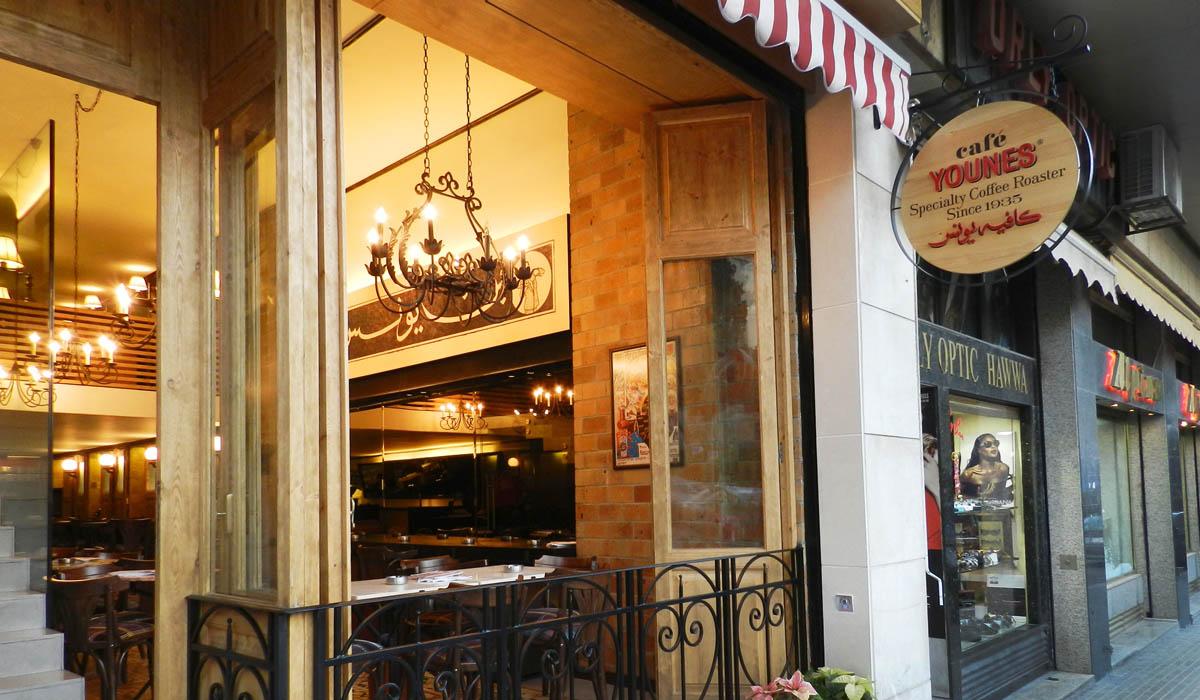 Located a few doors along is Agial (+961 1 345213), an art gallery showcasing modern and contemporary art from the Arab world. The gallery hosts regular exhibitions for those interested in discovering the works of established names and emerging talents from across the region.
Running perpendicular to Omar Bin Abdul Aziz Street is Hamra Street, Hamra's most well-known thoroughfare. It is fun and lively, boasting a wide variety of shops, many of which are more affordable than those located in other parts of Beirut.
Head towards Clemenceau — an area that has retained much of its charm — and admire the architecture of its characterful heritage buildings: Haigazian University, Trad Hospital, etc.
In the same neighborhood you will find Dar El-Nimer for Arts and Culture (+961 1 367013), an independent, non-profit art foundation that promotes historical, modern and contemporary cultural productions from Palestine and the region.
After you've explored Clemenceau, walk downhill towards Omar Daouk Street. There you'll find a stunning boutique called Orient 499 (+961 1 369499), an ideal place to purchase upmarket items with an oriental touch.
Facing the store is one of Beirut's most iconic landmarks: the Holiday Inn. Built in 1974, the hotel witnessed only a short period of prosperity as the civil war erupted a year after it opened. Having played a significant role in the "Battle of the Hotels" — a sub-conflict of the 15-year war — the former Holiday Inn is today an eerie, bullet-ridden structure occupied by the military.
AFTERNOON
Lunch at Tawlet (+961 1 448129) in Mar Mikhael is a must for any visitor to the capital. This open kitchen is a great spot to enjoy homemade dishes prepared by cooks from different parts of Lebanon; the menu changes every day.
After lunch, wander around Mar Mikhael, find the colorful stairs, and browse the shelves of Papercup (+961 1 443083), an independent bookshop bursting with exciting material: magazines, stationery and books. Mar Mikhael is rich in concept stores and design boutiques selling creative, locally made products. If you're in search of a unique gift or souvenir, pass by Zawal and Plan BEY (+961 1 444110), which can be found side by side on Armenia Street.
Continue your journey along Armenia Street and venture onto Gouraud Street, Gemmayze's main thoroughfare. There, and in the side streets, you'll be spoiled for choice when it comes to art galleries: Art on 56th (+961 1 570331) ArtLab (+961 3 244577) and Fadi Mogabgab (+961 1 567288) to name a few. For design enthusiasts, Studio Nada Debs (+961 1 568111) and Joy Mardini Design Gallery (+961 1 443263) are inspiring spaces.
No adventure to Gemmayze would be complete without ascending the Saint Nicolas Stairs, a public stairway connecting Gemmayze to the leafy neighborhood of Sursock. Be warned, it's a long way up; but your efforts will be rewarded once you reach the top as the peace and quiet that permeates Sursock is rare in a city as cacophonous as Beirut.
There are a number of interesting things to see in Sursock, namely the Villa Audi Mosaic Museum (+961 1 200445) and the Sursock Museum (+961 1 202001). While the Audi Museum houses a unique collection of mosaics, the Sursock Museum showcases over 800 pieces of modern and contemporary art by Lebanese and international artists. Entrance to both museums is free.
EVENING
In the early evening, enjoy a sunset drink at a rooftop bar in the city, and then head to Mar Mikhael for some bar-hopping; it's totally different to the daytime scene.
Dinner in Beirut is a late-night affair, so don't be surprised if you're eating after 9 pm. For an authentic Lebanese fish experience, book a table at Al Sultan Brahim (+961 1 989989) in Downtown or Babel (+961 1 370 846) in Zaitunay Bay. Alternatively, you can dine at Liza (+961 1 208108) in Achrafieh, a delightful Lebanese restaurant located in an old house or at Em Sherif (+961 1 206206), where you're guaranteed a feast fit for royalty.
LATE NIGHT
You needn't be a hardcore reveler to enjoy the world-class nightclubs of Beirut; there's really something to suit every taste. Whether you choose to end your night listening to live bands at Music Hall (+961 1 371236 / +961 1 361236) or an alternative vibe underground at B 018 (+961 3 800018), you'll find it hard to avoid the perpetual insomnia that this addictive metropolis is renowned for.
Loading