The tale of Karam Wines begins in the heart of Jezzine, with an airline pilot's passion for grapes and wine.
History 
In the late 1950s, in a small town in South of Lebanon, a young boy named Habib helped his grandmother Latifeh pick grapes to make arak. He used to gaze up at the sky, watch aircrafts passing by and dream about flying. Indeed, Habib turned that dream into reality by becoming a pilot.
I flew for 43 years and never worked a day in my life. During my years of service, while flying over the southern mountains of Lebanon, my passion for vineyards made me long to be among the vines. And so, Karam Wines was founded in 2002 in my beloved home town of Jezzine. Back then, most of the nine wineries in Lebanon were located in the Bekaa region. In our search for a new identity and a new taste for Lebanese wines, we were the first to plant wine grapes in the South, and we are today among Lebanon's 56 wineries — the only one located in this region.
Captain Karam's passion for winemaking was passed onto John and Thouraya, two of his children, who would spend their summers as teenagers in the vineyards harvesting grapes. As an agricultural engineer, John's first love was the vine. He is currently pursuing his enology degree in Bordeaux. Thouraya, on the other hand, was an auditor for Ernst & Young before turning her attention toward the family business.
Vineyards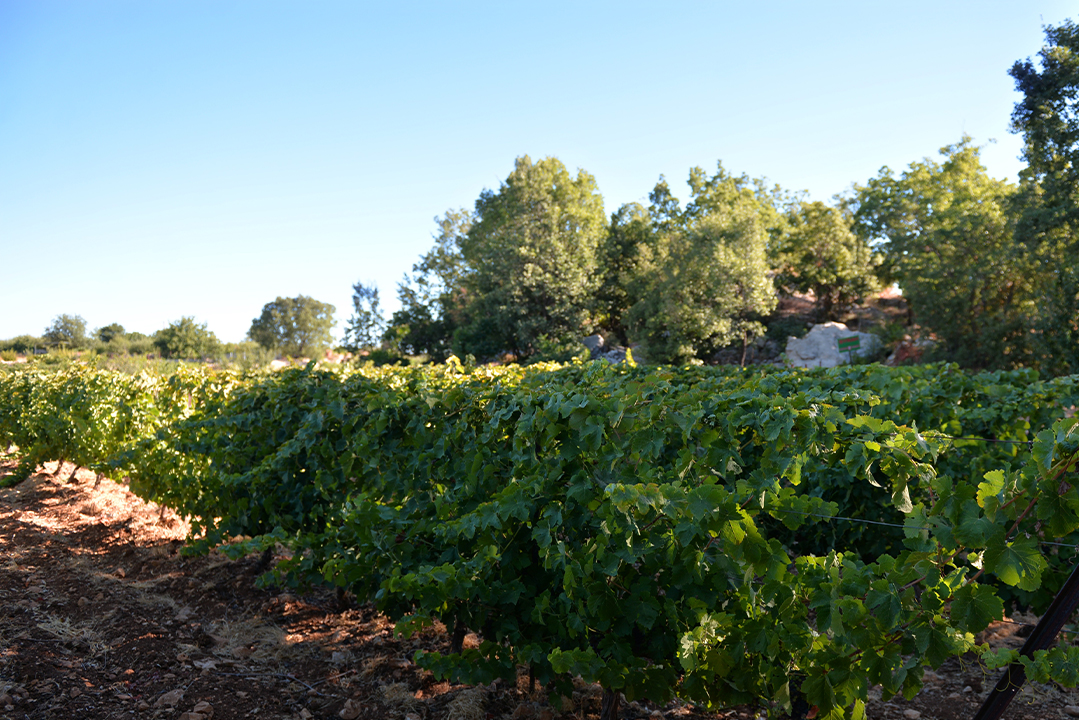 The vineyards of Karam Wines are situated at altitudes of up to 1,400 meters above sea level. This unique position — looking to the west and facing the Mediterranean Sea — gives the wines a rounded acidity, unique freshness, moderate alcohol levels and minerality particular to the Jezzine terroir. Each varietal is planted in its ideal terroir, thanks to the geological diversity of the South, and is maintained using specific agricultural practices. Karam Wines also uses the small, unique lot approach, vinifying each parcel on its own to reveal its true identity and terroir character, thus creating the optimal blend.
This extraordinary atmosphere also enabled the Karam family to plant some exotic varietals that haven't been tried before in Lebanon. "Les Raretés" series — French for "rarities" — came to complete the full range of Karam Wines. It is a collection of mono-varietals based on: Albarino (Spain), Touriga Nacional (Portugal), Saperavi (Georgia) and Meksassi, an indigenous grape of Lebanon and, more specifically, of the Jezzine area.
Tours
Tours and tastings at the winery are available by appointment.
The tours include a brief history of how Karam Wines began, a walk through the winery, with a detailed explanation of the winemaking process from vine to bottle, and a tutored tasting of the full range (12 wines).
To book your visit, call +961 3 257429.
The tour and tasting costs LBP 50,000 per person; this fee is waived upon the purchase of wine during the visit.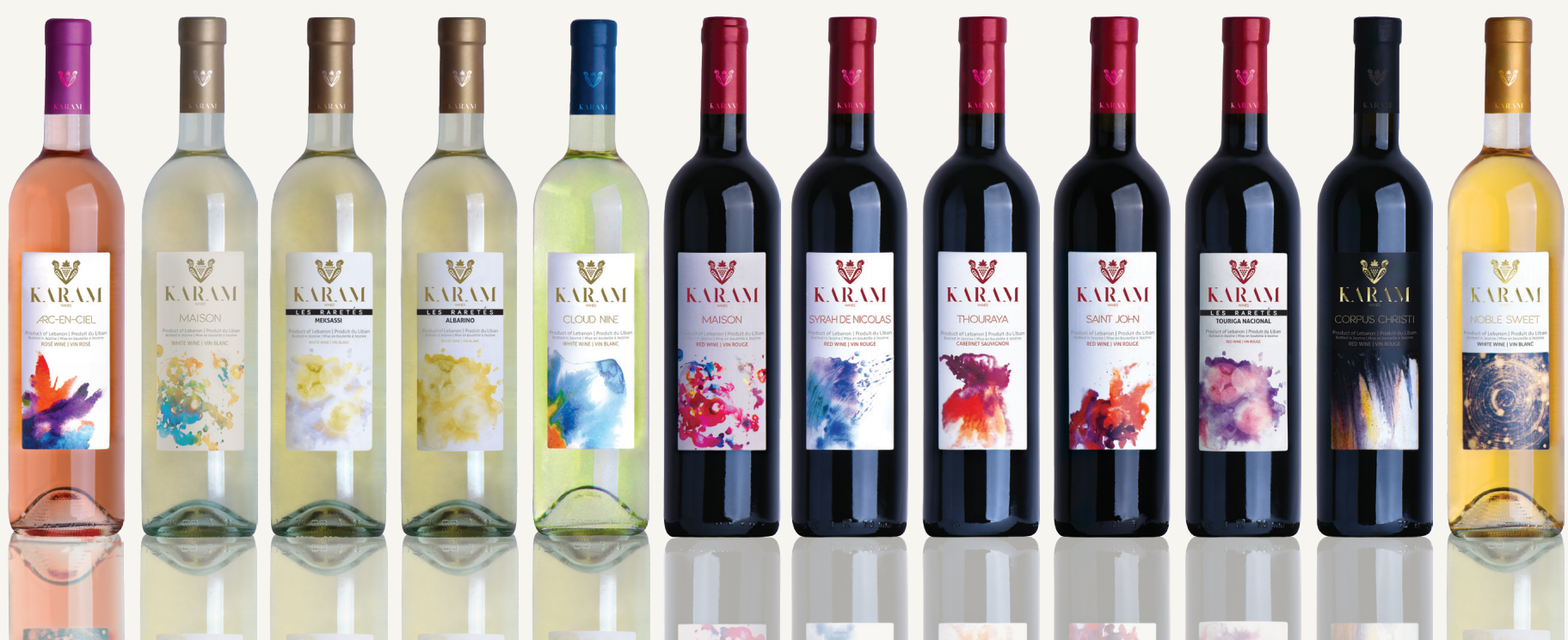 Qattin, Jezzine Caza, Lebanon
https://www.google.com/maps/place/KARAM+WINES/@33.5321584,35.5350815,15z/data=!4m5!3m4!1s0x0:0x70d17e2fc7ff68b7!8m2!3d33.5321639!4d35.5350742
Telephone:  +961 3 257429 / +961 1 370516 / +961 70 485658
Loading