A spectacular, modern guesthouse by the sea, Zita Fidar is a breath of fresh air for those seeking uninterrupted views of the Mediterranean. We take a tour with our friends at L'Hôte Libanais.
Zita Fidar is a lot of things all in one. It is an architectural landmark, designed and executed by Lebanese firm Raed Abellama Architects in 2011; and it is a luxurious home a mere stone's throw from inviting Mediterranean waters.
Located in the quiet town of Fidar, a short drive from the historic city of Byblos, Zita Fidar is an ideal escape for those in search of quietude and magnificent views.
Blissfully modern
The home contains six rooms, each decorated in an artistic, minimalist style so that guests can enjoy the views to the full. Indeed, Zita Fidar's design was carefully thought out to ensure there would be no disruption to the surrounding views.
The living and dining spaces are at the guesthouse's entry-level, while private rooms are located at lower levels and positioned as close to the sea as possible, making sunrises and sunsets truly magical.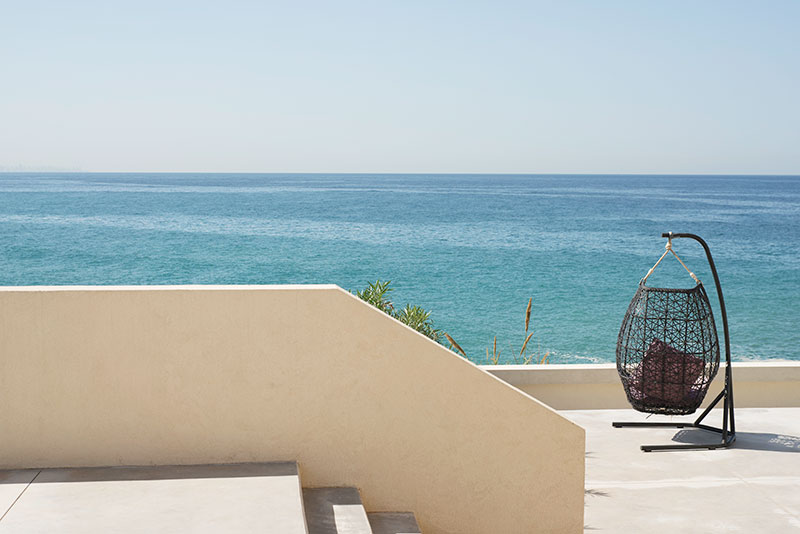 Zita Fidar is a unique, multi-sensorial experience: its owner, Karim, is passionate about architecture, visual arts, and music, and has imbued the home with his three passions in a tasteful manner. You can say that the spirit of the house is musical: it serves as an exhibition space, hosting art and music events regularly throughout the year.
As L'Hôte Libanais's first guesthouse in the Byblos area, Zita Fidar's contemporary exterior is a melodious juxtaposition to the nearby Phoenician city. Guests can easily switch between both worlds, starting their day with a swim in the sea, followed by a dip in the property's outdoor pool, and continuing on to Byblos for an afternoon of incredible history.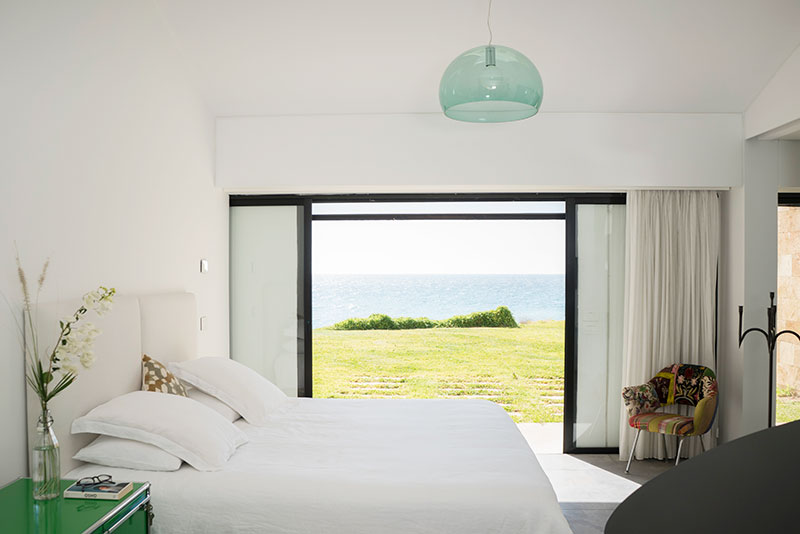 If Zita Fidar's unique architecture, wonderful views, and beautiful spirit are not captivating enough, guests can enjoy fresh, organic meals, cold-pressed juices, and specialty coffee for breakfast.
Where to eat
If you're looking to explore culinary treats beyond the healthy eats at Zita Fidar, you can stop by Bourj Al Fidar, a casual dining space that specializes in fresh seafood and traditional Lebanese cuisine.
What to do in the area
Besides a plethora of beach resorts that line the coastal road, guests can explore the ancient city of Byblos, which lies just three kilometers north of the guesthouse.
To book a stay at Zita Fidar, visit hotelibanais.com or call +961 81 064 460.
Text: Reem Joudi
Article published on May 25, 2021.
Article edited on October 3, 2021.
Loading