Al Wadi Al Akhdar is taking us on tours of lesser-known green destinations around Lebanon.
After visiting Jisr El Aarous, Ammiq, Kawkaba and Chahtoul, our journey continues to Hammana.
Hammana is renowned for its picturesque valley, named after the famous poet Lamartine. The Frenchman spent a significant amount of time in the area, which he considered to be the "work of God."
The town is perched 1,200 meters above sea level and is considered one of Lebanon's most popular mountain destinations. Its remarkable views, fertile plains and countless springs make it particularly desirable among the hiking community.
A whole host of ecotourism activities are available in Hammana. Visitors can enjoy hiking trails in the valley and near Chaghour Waterfall, canyoning and canoeing in Hammana River and strolling around the town. Among the architecturally rich buildings, Hammana Artist House is a landmark not to be missed.
Hiking in Hammana
A hike through Hammana is truly delightful. The town boasts an array of natural, cultural and historical landmarks. Nature enthusiasts will thoroughly enjoy the verdant valley, which is abundant in pine trees.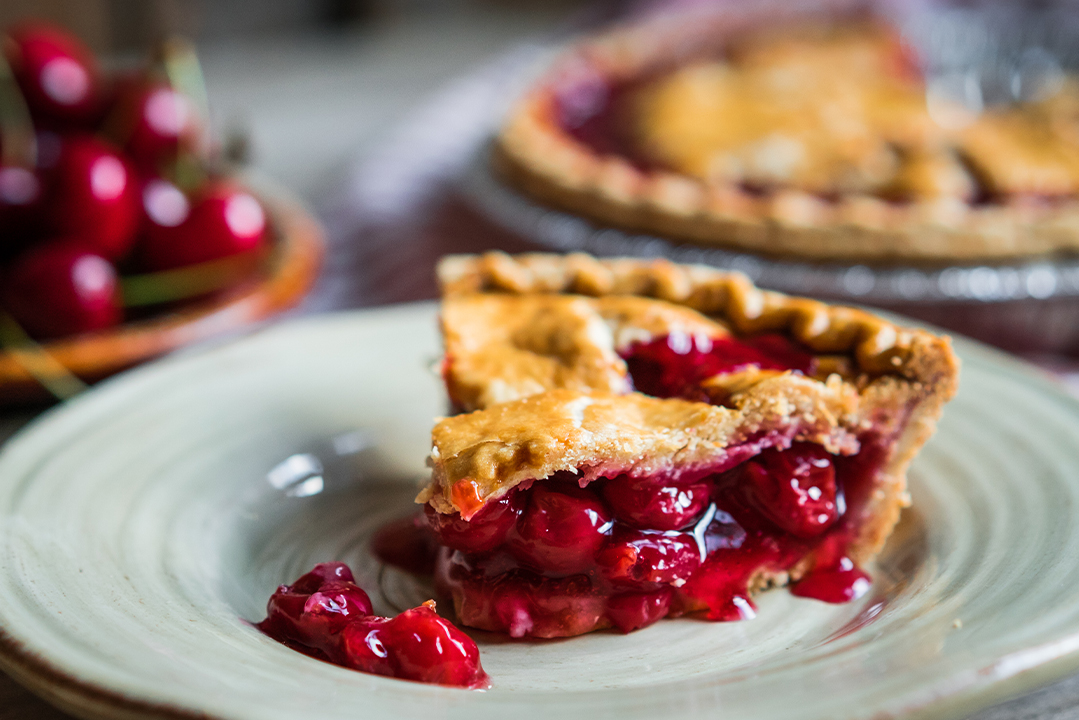 Cherry Pie

Hammana is also known as "red gold" thanks to its delicious cherries — perfect for any dessert. Cherry season starts in June, and visitors to the town can expect to see these red jewels sold along the street. Cherry-picking activities are also commonplace.
Ingredients
Al Wadi Al Akhdar shortcrust pastry
The filling
8 cups of pitted cherries
2 cups of granulated sugar
1/2 cup of corn flour
Juice and zest of 1 lime
1/2 tsp of almond extract
1/2 tsp of Al Wadi Al Akhdar rose water  
Preparation
1- Preheat the oven to 190°C.
2- In a medium-sized pot, cook the cherries on medium to high high heat until the cherries release their juices. Add the sugar and corn flour, and cook over a medium heat until the mixture thickens. Stir in the lime juice, lime zest, almond extract and Al Wadi Al Akhdar rose water. Set the filling aside.
3- Tuck the Al Wadi al Akhdar shortcrust pastry dough into the tart pan. Remove the excess pastry from the areas where the dough overlaps.
4- Spoon the cherry filling onto the dough.
5- Bake the pie for 40 minutes. While the pie bakes, make the lime sugar by rubbing the zest of a lime with four tablespoons of sugar until the sugar is damp and the lime oil is released. Immediately after removing the pie from the oven, dust with the lime sugar.
6- Allow the pie to cool completely before cutting and serving.
Stay tuned for the next green destination with alwadi.com.
Loading