Al Wadi Al Akhdar is taking us on tours of lesser-known green destinations around Lebanon.
So far, we have covered three amazing locations: Jisr El Aarous, Ammiq, and Kawkaba. Our journey is now moving to the village of Chahtoul.
Chahtoul is located 35 kilometers from Beirut, around 1,200 meters above sea level.
While some believe that the name Chahtoul comes from the Syriac "tall al chi7," others say that it was named after a goat that was searching for water and came upon the spring.
Known as the pioneer of oriental feminism, the Lebanese writer and poet May Ziadeh was a Chahtoul native. A statue honoring her can be found in the village.
Chahtoul is an ideal destination for those looking to escape the chaos of the city. It boasts spectacular scenery and landscapes.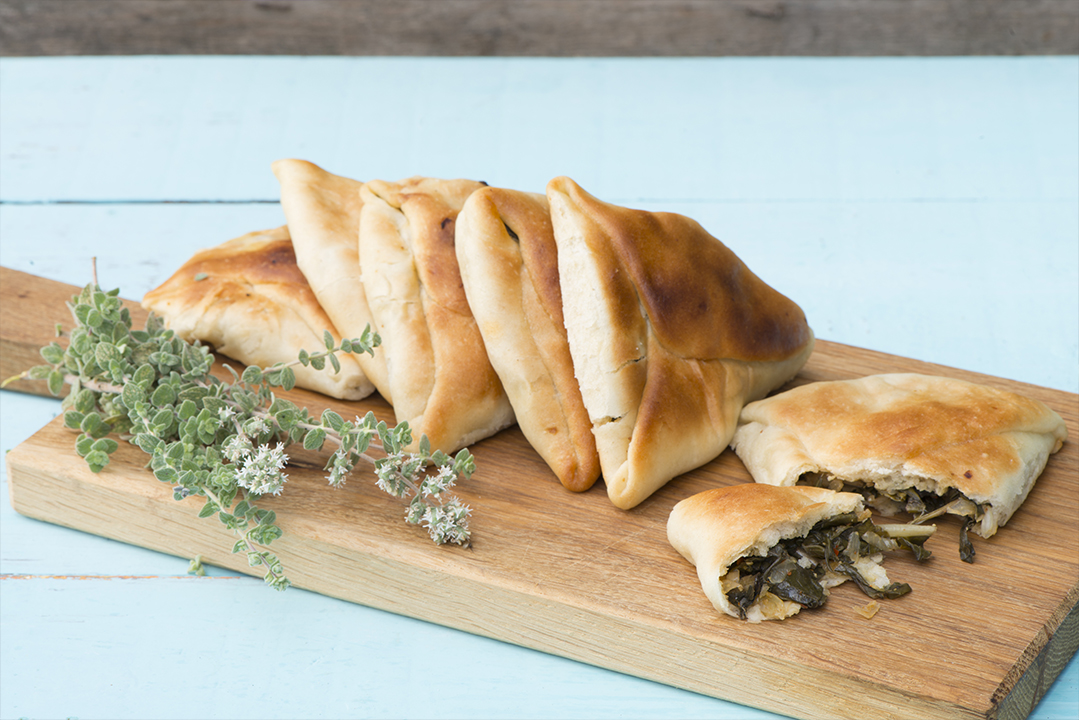 Wild Herb Fatayer
Wild herb fatayer is a Chahtoul staple. Characterized by a soft dough and a delicious filling, this savory item is a guaranteed feel-good treat.
Ingredients
Al Wadi Al Akhdar pastry dough
The filling
1 cup of finely chopped onions
3 cups of wild herbs (mokho bi 3ebbo, slik and wild zaatar)
4 tablespoons of Al Wadi Al Akhdar olive oil
A handful of pine nuts
2 tbsp of lemon juice
2 tbsp of Al Wadi Al Akhdar pomegranate molasses
Preparation
1- Sauté the onions and the pine nuts using Al Wadi Al Akhdar olive oil.
2- Add the wild herbs and season with salt and pepper once cooked.
3- Add lemon juice and Al Wadi Al Akhdar pomegranate molasses.
4- Set aside to cool.
5- Roll out the dough.
5- Cut the dough into four-inch circles.
6- Place a tablespoon of the filling in the center of each circle.
7- Pinch the circle over the center of the filling to form a triangle.
8- Place the triangles on a baking sheet.
9- Bake in a pre-heated oven for 15-20 minutes or until golden brown.
10- Let the fatayers cool before serving.
Stay tuned for the next green destination with alwadi.com.
Loading