1. SOMETHING SPECIAL
Abandoned railway – Rayak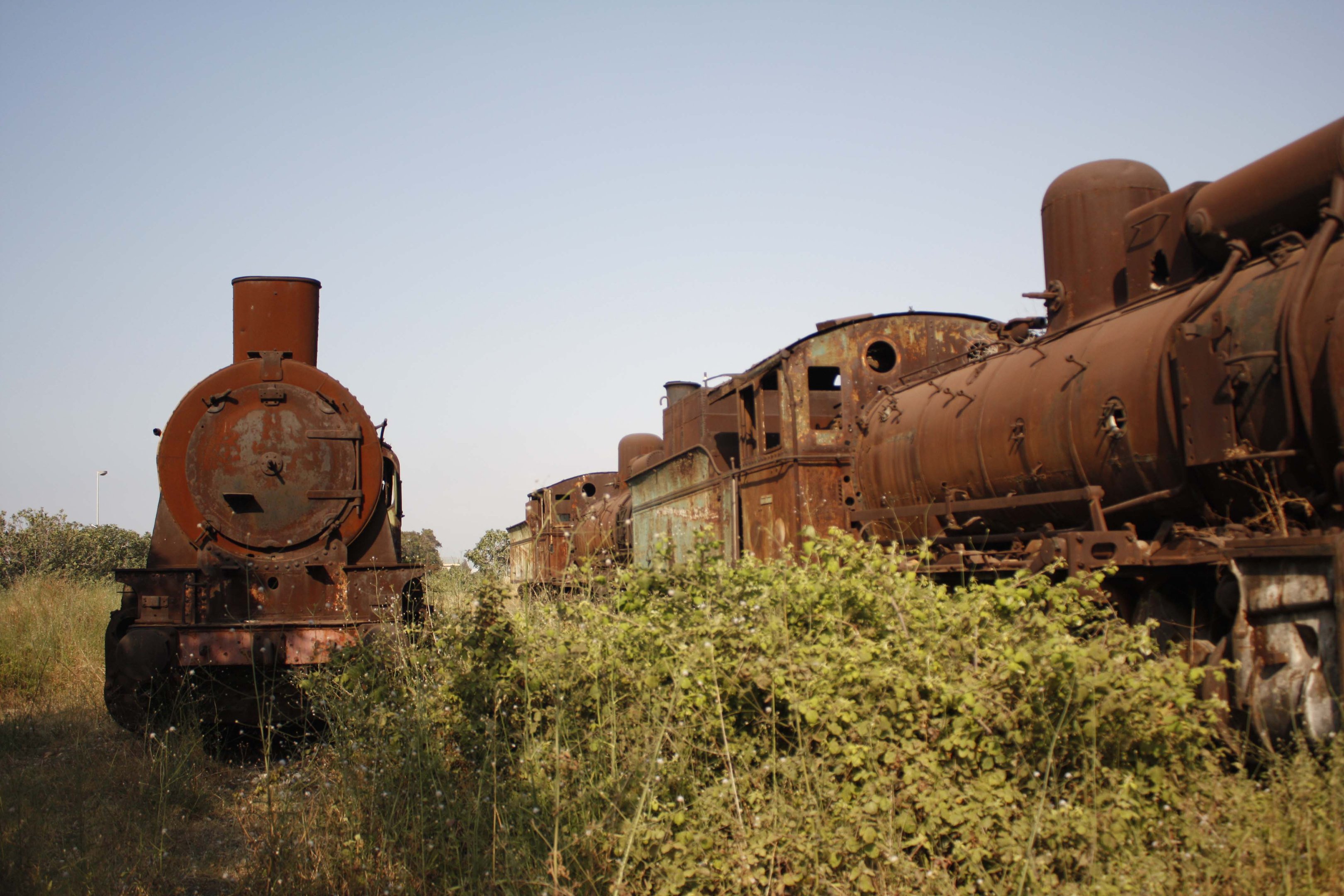 Visit anytime
At one time, the town of Rayak was a hub for transporters, traders, and travelers. It housed the Middle East's first rail network that ran across Greater Syria from the port of Beirut until its closure in 1976. The site is not only a station but also a factory comprising approximately 70 buildings, including a 'locomotive garage,' ticket office, and a hotel. Now, in ruins, the iron is rusted, the roofs are torn apart, and it is overgrown with bushes and wildflowers making it challenging to distinguish the pieces.
2. WINERIES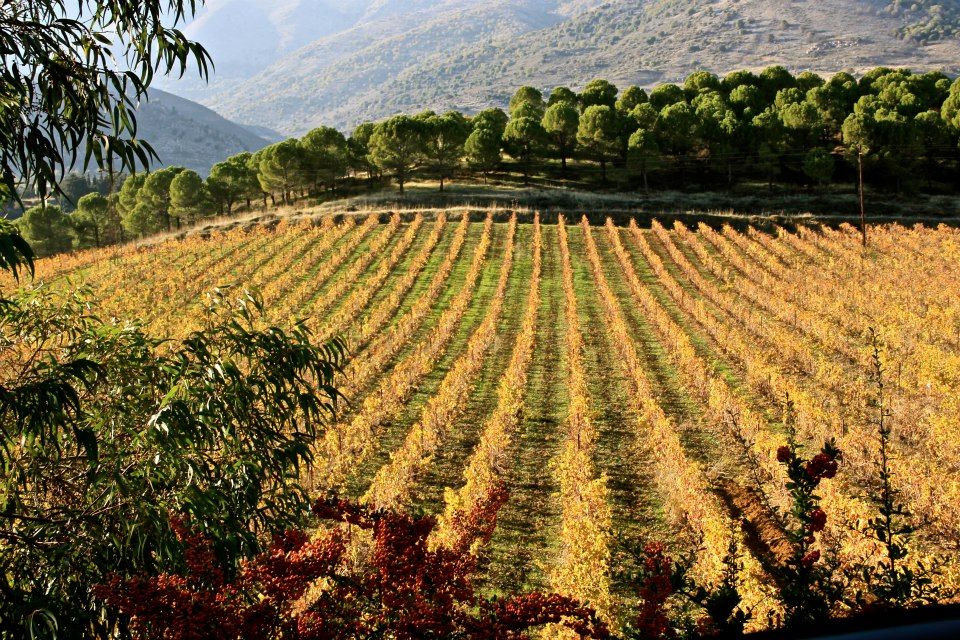 Visit anytime
Zahle is primarily famous for its wineries that produce some of the best wines and Arak in the country which are recognized internationally. Whether it is Chateau Ksara with its impressive 2km long cellars, Massaya with its Sunday brunches and yoga classes, Domaine Wardy vineyards across the Bekaa, Chateau Khoury with its exceptional view over the valley, or Al Karram Arak with its 100 years of family tradition, they each represent a piece of the history and wealth of Zahle. You can enjoy a guided visit, all year long, where the representatives of each winery will take you through their vineyards and cellars to discover their roots and philosophies, ending your journey with a tasting.
3. ACCOMMODATION
Like many buildings in this part of town, the hotel dates back more than 100 years and has all its old characteristics preserved. The small, family-owned establishment has 10 bedrooms, of which 6 have private bathrooms, 1 dining room, and 2 lounges. Hosts, Nada Akl, and her mother make visitors feel at home right away.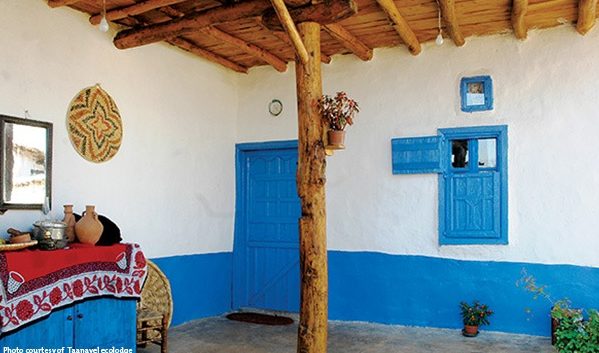 Located at the heart of the valley in the small town of Taanayel near Zahle & the road to Anjar ruins, the Ecolodge is a traditional village with adobe houses where you can spend a day or two & travel back in time to live the village lifestyle of the Bekaa, decades ago. The Ecolodge has 7 large rooms with mattresses on the floor & basic bathrooms. A restaurant serving fresh & healthy food, a meeting room, internet & TV.
Other places to stay include the Traboulsi +961 8 812 661 (small guest house), and Deir Yasso'u el Fadi (+961 8 545 200) (monastery which hosts groups only).
4. ARCHAEOLOGICAL SITES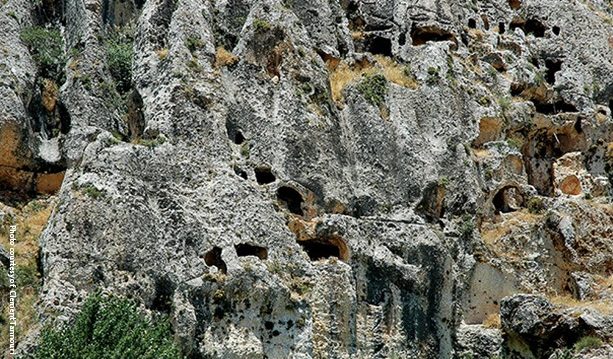 Visit anytime 10 km north of Zahle:
In the midst of the village of Niha lays a colossal, restored Roman temple of the Syro-Phoenician God Hadaranes; the God of thunder, lightning, and rain, adjacent to a much smaller, non-restored temple, dedicated to Atargatis, Goddess of fertility.
Furzol
Visit anytime 5 km north of Zahle:
One of the oldest villages in Bekaa, it enchants hikers and adventurers with its caves. But before checking these out, take a look at the foundation walls, big stone blocks with carvings and inscriptions, which remain of a Roman temple. The caves, partially natural and partially man-made, are located just outside the town in the Wadi el-Habis, or Valley of the Hermit, as the villagers call it. With rock-cut sanctuaries from Roman and Byzantine times, they are numerous and full of history, and each can be explored or rappelled. At the base of the caves are cafes and terraces for visitors to rest.
Visit anytime Southeast of Zahle:
Anjar represents one epoch and civilization, the Umayyad. It lies amid the richest agricultural land in Lebanon and is strategically located at intersecting trade routes. It is essentially the only example of an inland commercial center. Some monuments at the site have been restored, and today, it comprises a Mosque, three palaces, a residential area, and a public bath.
5. NATURE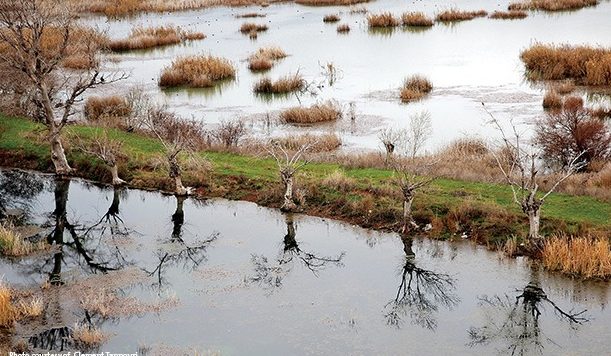 Kfar Zabad
Visit anytime 6km southeast of Riyak:
Kfar Zabad is a small village not only famous for its ruins but also and mostly for its wetland. Every year the wetland welcomes thousands of migratory birds that come to rest by the water before continuing their voyage. In order to preserve the site, a law against hunting has been instated, and artificial water holes have been created. Visitors are welcome to be guided around the wetland and rest in the accommodation facilities provided. (See page 24 for more on bird watching) spnl.org
6. FOOD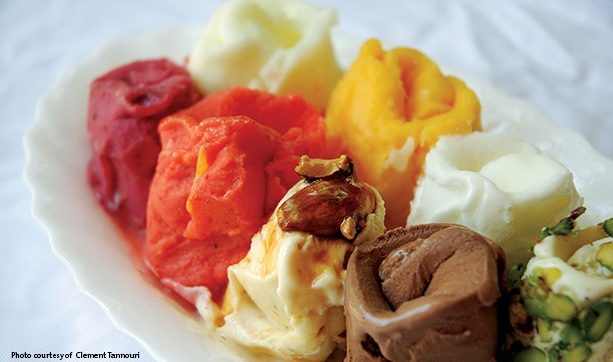 Boozah Khalaf and Abou Sleiman Berdawni, Zahle
Visit anytime
Traditionally, it used to take hours and hours to make ice cream; the milk had to be boiled and then cooled down, in this case in the Berdawni River, so as to mix and beat with crushed ice and spices to add flavor. It was 3 generations ago that the Khalaf and Abou Sleiman families started producing such traditional Arabic ice cream with Miskeh, Sahlab, and milk curd, otherwise known as Ashta, the most famous ice cream flavor in the country. Today, they still serve this authentic, hand-made ice cream in their shop in Zahle. Khalaf & Abou Sleiman, (zomato.com).
Don't miss the super slim taouk sandwiches at Adel Massaad (+961 8 807 677) known for "Tabliyit Massaad" (+961 8 806 626) in the Mar Elias neighborhood (7ay). And for the best mezze in the country, visit the Bardouni River restaurants, including Mhanna (+961 8 801 575) and Arrabi (+961 8 800 144).
7. ARCHITECTURE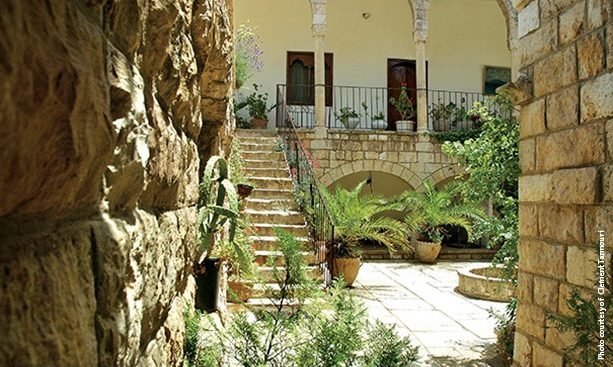 Visit anytime
It is by wandering around in Zahle you will discover its charms. The Geha House is a restored, typical 17th-century house. Although a private home today, you can still appreciate its courtyard, garden, and galleries. The house has a 1400 m long underground tunnel that leads to St Elias church and monastery (Al Tuwak). The monastery was built in 1755 while the church, also known as Al Moukhallasiah, was built in 1720 and was the second church built in Zahle, the oldest being Sayedit Zalzaly, built-in 1700 and standing at the heart of the city.
In the oldest part of the city, you can walk down the Souk al Blatt (or tiled market) where ancient travelers to and from Syria, Baghdad, and Palestine used to trade their goods. Going east, you will find Housh El Zarani, a marketplace that used to bring together craftsmen, shops, and caravansaries. It was an important commercial center where trades were made and products were sold. Close to it is the monastery of Our Lady of Najat, built-in 1720, it possesses the largest bell tower, so far, in Lebanon. It is renowned for its magnificent icon of the Virgin Mary, a present from the King of Prussia, and the viewing platform overlooking the city and crowned with a ten-meter high bronze statue of the Virgin.
8. ACTIVITIES
Hiking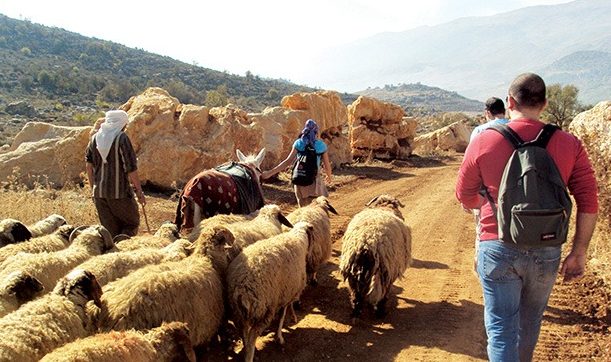 Every Sunday all year long
Zahle offers many activities for the entire family. You can hike through the mountains and villages to enjoy the landscape and numerous archaeological vestiges. exittonature.com
Rappelling
Upon reservation:
There are many caves that can be rappelled or visited. However, most caves are vertical and cannot be entered without the assistance of professionals. speleoliban.com
9. CRAFTS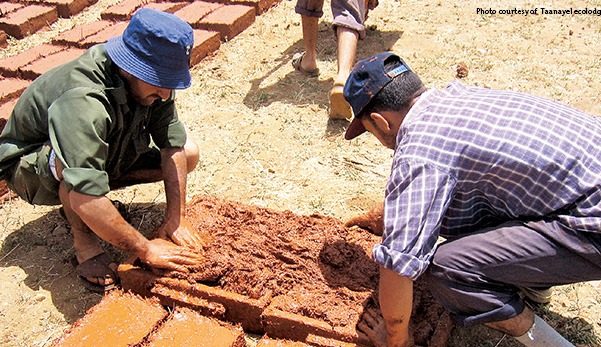 Arak making
Arak distilled from grapes & anise is considered to be greatly superior to similar hard liquors in other countries. In Niha, Fakhry and his family make their own arak in the family distillery. Lebanon considers arak its traditional alcoholic beverage & the name Arak Zahlawi is a "controlled term of origin" given by the Lebanese to arak produced in Zahleh.
Mud brick making
To support their social activity with the disabled persons, the NGO Arc-en-Ciel has developed a whole concept with mud bricks & created a Dayaa (village) accommodation site (see Accommodation Taanayel Ecolodge). One can, however, participate in the making of the mud bricks & children can learn how to build mini mud houses.
10. MUSEUM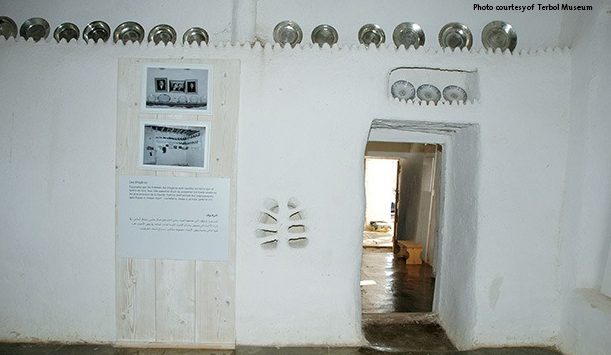 Terbol museum
Middle of the village, near Ste. Takla church.
Visit from May to November:
Terbol museum is a refurbished rural farmhouse standing in the midst of the village that reflects the traditional way of life. It displays archaic agricultural tools and household utensils alongside temporary photography exhibitions of local and international artists that showcase the variety and wealth of the region's culture. Its primary purpose was the conservation of the traditional construction style but today it attracts visitors who wish to re-experience, for a while, the ancient way of life. (See page 38 for a closer look at the museum).
Original Article published on August 6, 2021.
Article Updated on December 19, 2021.
Loading