Lebanon's historical hotels have some amazing stories to tell, as travel blogger Krystel Riachi reveals.
PHOENICIA BEIRUT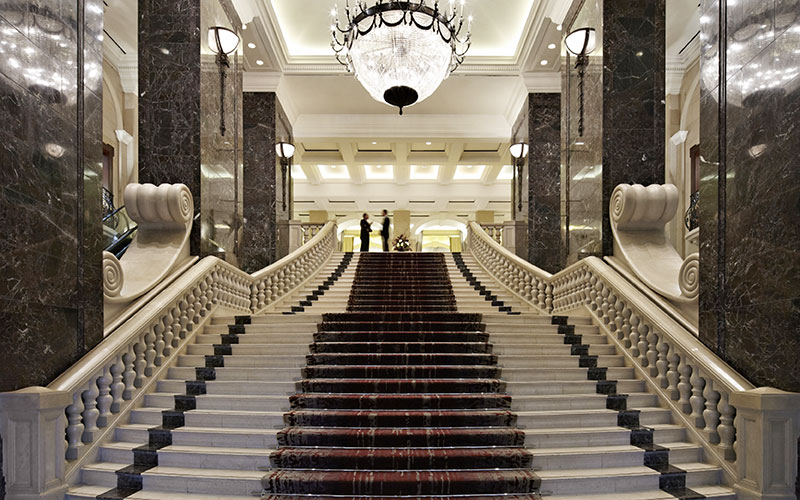 As invincible as Beirut itself stands the Phoenicia Beirut hotel, with its proud façade that has been glittering for more than 55 years. One of the first hotels to define luxury hospitality in Lebanon, the Phoenicia was initially designed by renowned American architect Edward Durell Stone to become a hotspot for the international jet set. Renovated after the Lebanese Civil War by international designers Martin Hulbert of Fox Linton, Inge Moore and Summer Williams, the hotel's facilities were re-launched in 2000, with a sophisticated taste wrapped in modernity.
With its 446 rooms and suites, a variety of refined restaurants, banquet halls, fancy shops, and outstanding premium service, the Phoenicia Beirut remains an iconic emblem of Lebanon, and a worldwide reference of exemplary hospitality.
Beirut, 01 369110, phoeniciabeirut.com
MIR AMIN PALACE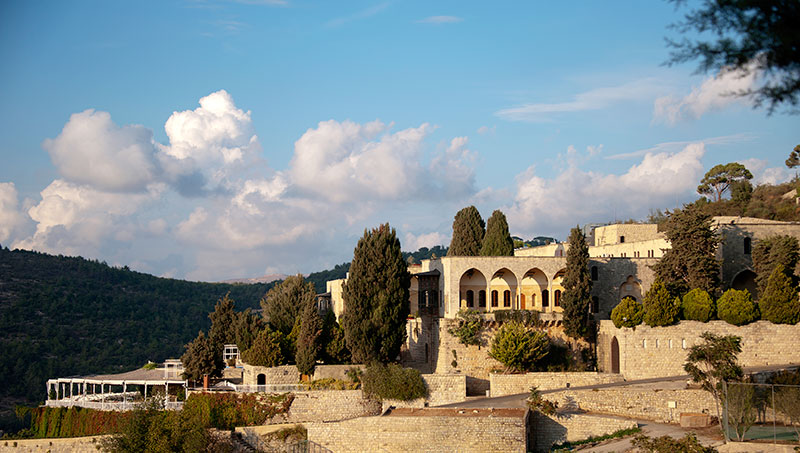 It takes only a 30-minute drive from Beirut to travel back to the 19th century as you reach Shouf, one of Lebanon's best-preserved and prettiest regions. Here, you can't miss Beiteddine's impressive Mir Amin Palace Hotel. Originally the residence of the last Emirs of the 19th century, more specifically the youngest son of Emir Bashir II Chehab, the palace was turned into a luxury hotel that today hosts 22 beautifully restored and elegantly decorated rooms and suites.
The Mir Amin Palace is no ordinary hotel. Whether you decide to sleep in the Haramlek royal suite, the Salamlek imperial suite, the junior suite, or any other room, you will feel like an Emir, even if it's just for a night. The renovations have preserved the heritage values of the palace. The royal furniture and imperial antique style, not to mention the majestic setting of the palace itself amid beautiful courtyards and flowing fountains, will make your stay simply historic.
Beiteddine, 05 501315/03 900924, miraminpalace.com
PALMYRA HOTEL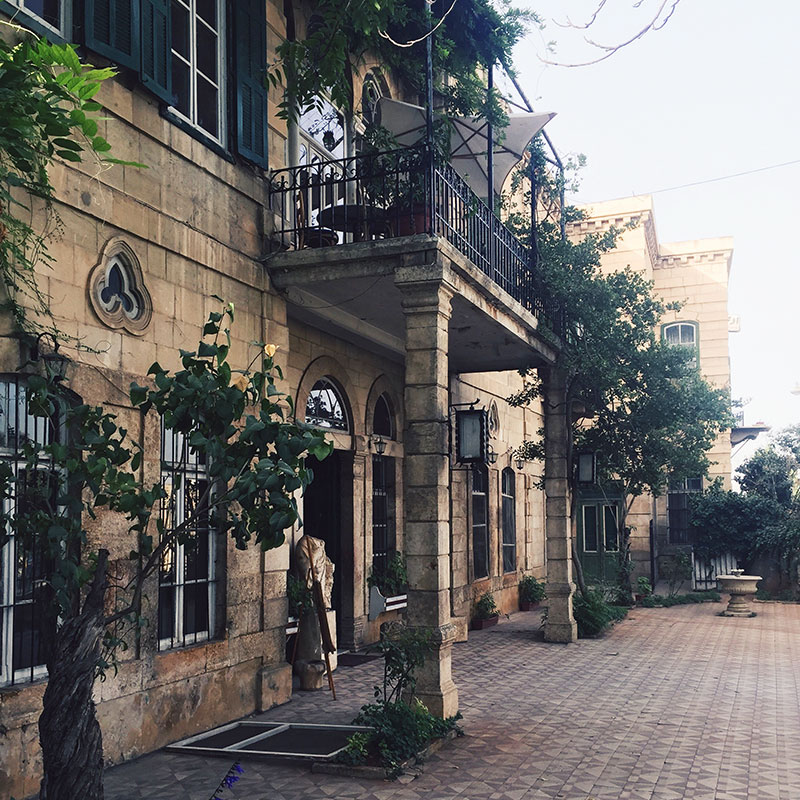 With a stunning view over the ancient Roman Heliopolis ruins, stands the Palmyra Hotel in all its majesty. Built in 1874, the hotel is representative of Baalbeck's golden era. Deeply rooted in a culturally-imbibed city, Palmyra has always been synonymous with Baalbeck itself, the historically documented City of the Sun and the destination of tourists from around the world. Having hosted royalty and famous international icons such as Jean Cocteau, as well as Lebanese artists like Fairouz and Sabah over the decades, Palmyra is a true invitation to a cultural escape in Lebanon's breathtaking Bekaa Valley.
Waking up to the beautiful sight of Baalbeck ruins from one of the hotel's 30 traditionally preserved rooms is not everything Palmyra has to offer. With an outdoor garden, a sunny rooftop, a vintage bar, and an all-day restaurant, not to mention a priceless collection of art pieces and the hotel's wall of fame, a day at Palmyra revives the glory of the past in a setting that faithfully depicts the charm and authenticity of a place and an era celebrated by so many.
AL BUSTAN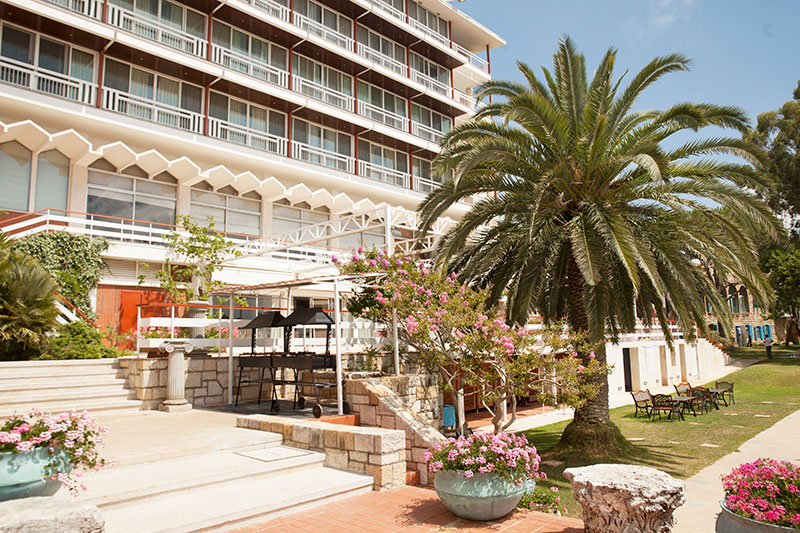 Founded on the vision of entrepreneur Emile Bustani to build a landmark of hospitality in the mountains of Lebanon, Al Bustan hotel opened its doors in 1967, four years after Emile died. Achieving her husband's dream, Laura completed the project, naming the hotel Al Bustan in reference to her husband's family name and the word "garden" in Arabic.
Perched on a hill overlooking the Mediterranean Sea, Al Bustan, renovated after the Civil War and run to date by three generations of the Bustani family, offers a luxurious and intimate experience imbued by family tradition and heritage.
The hotel offers 117 thoughtfully furnished rooms and suites, an art space and lush gardens. The L'Espace Hammam and Spa is one of the newest features at the property, where guests can enjoy outstanding health and beauty treatments in a beautifully designed space.
Al Bustan also hosts an annual festival of music and performing arts. Established in 1994, the Al Bustan Festival remains one of the country's most eagerly awaited cultural events.
Beit Mery, 04 870400, hotelalbustan.com
Loading