Levon Tashjian is no ordinary man. The former athletics champion and 16-time marathoner has represented Lebanon at countless international sporting events in a career spanning decades. In this rare interview, he tells us about his incredible journey.
When did you start running professionally?
Running has been a great passion of mine since I was child. I was consistently one of the best runners at school in Anjar, the town where I was born. In 1970, I moved to Beirut and joined the Homenetmen athletics team. Four years later, I won the 10,000-meter championship in Lebanon — I set a new record. Participating in the Lebanese national athletics team and representing Lebanon at international sporting events in Jordan, Romania, Bulgaria and other countries was amazing. They used to call me the "deer" or the "mountain lion" because of my speed and agility. Sometimes, I'd participate in three 10-kilometer races in the same day and do well in all of them! I have very fond memories of the early 1970s.
Can you tell us about your long history with the Beirut Marathon?
From around 1972 onward, there was an annual half marathon in Beirut, which I won many times. The race did not take place for many years during the civil war, but it continued at one point. In 2003, the Beirut Marathon Association organized the first 42-kilometer marathon. Back then, there were 6,000 participants. The following year, there was a bigger turnout, and many runners came from abroad. Since day one, I have participated in all 16 marathons. I was honored in 2018 by May Khalil, founder of the Beirut Marathon Association, for my achievement as the only runner to compete in all 16 races. That was a very emotional day for me and my family, especially when May Khalil said that I am the "symbol and the pride of the Beirut Marathon."
How many times have you won the Beirut Marathon?
For my age group, I have come first and in the top five on numerous occasions. I achieved my personal best of three hours and 15 minutes in 2004. That was quite a moment.
What do you think about when you're running?
We used to have a German coach who would encourage us to think of happy things when we would run. During the long-distance races, there would always be entertainment and music on the way, so that would keep my spirits high.
Which athlete do you admire the most?
I admire all athletes; it takes a lot of dedication and focus to succeed. You hear so many interesting stories talking with sportspeople, many of whom have other occupations. I suppose there is something that connects those of us who are passionate about our respective sports.
Back in the early 1970s, I used to run around the Green Oval at the American University of Beirut. I remember seeing the football teams practicing, and I realized Pele was there too! Everyone was understandably excited to see such a legend, and I was lucky enough to be within close distance. Indeed, Pele ended up spending quite some time in Lebanon, and he even played for Nejmeh at one point. I recall him being on the pitch for 10 minutes and scoring a goal. That match earned him around 200,000 LBP!
What do you enjoy doing in your spare time?
My wife, Tamar, and I have seven-year-old triplets, so family time is very important to us. We enjoy taking the children on day trips and showing them how beautiful their country is.
Another way I spend my free time is taking pictures. I developed an interest in photography around thirty years ago, and I invested in a simple camera. In 1998, I decided to travel to visit some of the old Armenian villages, like Musa Dagh, Sassoun, Hadjin, Marash and Ani, which are now in Turkey. Over the period of two months, I photographed our ancestral lands. I wasn't scared; I got by with my broken Turkish. I'd even sleep outdoors.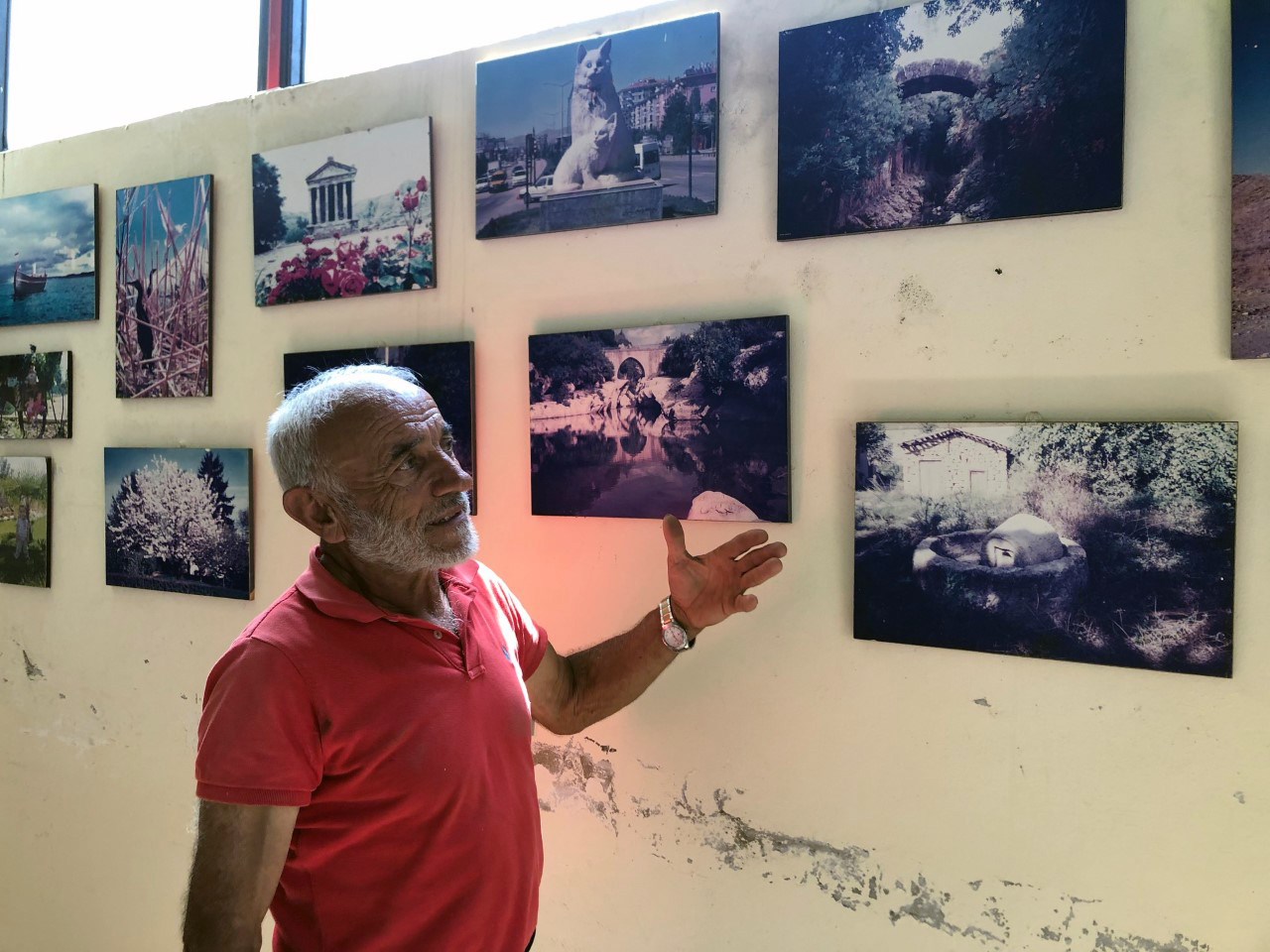 After I returned to Lebanon, and over the course of many years, I gave a number of photography exhibitions. I even showcased the pictures in Syria, Cyprus, Canada and the United States. They have been viewed by around 385,000 people, many of whom have been non-Armenians. It's important to share our history, culture and heritage with the world.
Loading