If you haven't already heard, Bayneh W Baynek is an online platform that aims to provide a safe environment for women in the Arab world to share personal stories without judgement. We caught up with Rana Alamuddin, Lebanese actress and founder of the platform, to learn more.
What can you tell us about your move from Hollywood to the Middle East and your motivations for starting Bayneh w Baynek?
Years ago, I left Beirut to pursue my dream of becoming an actress in Hollywood. It was a journey of self-discovery and growth which I'm very grateful for. I acted in projects like CSI: Miami, The Young and the Restless and Sex and the City 2.
But, after a while, I started hating auditioning, couldn't relate to the scripts I was receiving and was having a lot of anxiety. I knew I needed to be back in the Middle East creating my own projects and making an impact. My husband was offered his dream job – in Saudi Arabia – and we decided to take the leap.
Overnight, I went from being a working actress to cooking, breastfeeding and changing diapers all day in a compound I couldn't drive away from. I plunged into a deep depression. This sense of isolation is what propelled me to envision a platform for women to come together in a safe space of sisterhood. That's how "Bayneh W Baynek" was born.
Your first online campaign opened the discussion of self-forgiveness. Why did you feel it was important to address this, and what did you learn from the experience?
After my social media strategist Mohamad Bsat and I launched our #ShareYourTruth campaign, we saw that many women were afraid of expressing their most basic fears and desires. I realized that guilt was at the core of most of our struggles as women. We feel guilty for wanting to be our authentic selves from fear of being shamed and shunned.
That's when I decided to launch a self-forgiveness campaign to create a space of collective purging and healing. Our designer, Christie Bassil, came up with the concept of inviting women to write on their own body what they most want to forgive themselves for. It's been a transformative process in which we realized how similar we all are, how we've been hanging on to unnecessary pain and that our past doesn't have to define us.
What are the biggest challenges you believe Arab women face today?
The biggest challenge we face as women is letting go of the societal conditioning that if we don't conform and abide, we're in danger and we'll never thrive. It's now our responsibility to trust our intuition and our birthright to self-realize.
You had a thought-provoking conversation with Nadine Labaki recently about ambition, motherhood, body image and other interesting topics. What other projects and collaborations can we look forward to?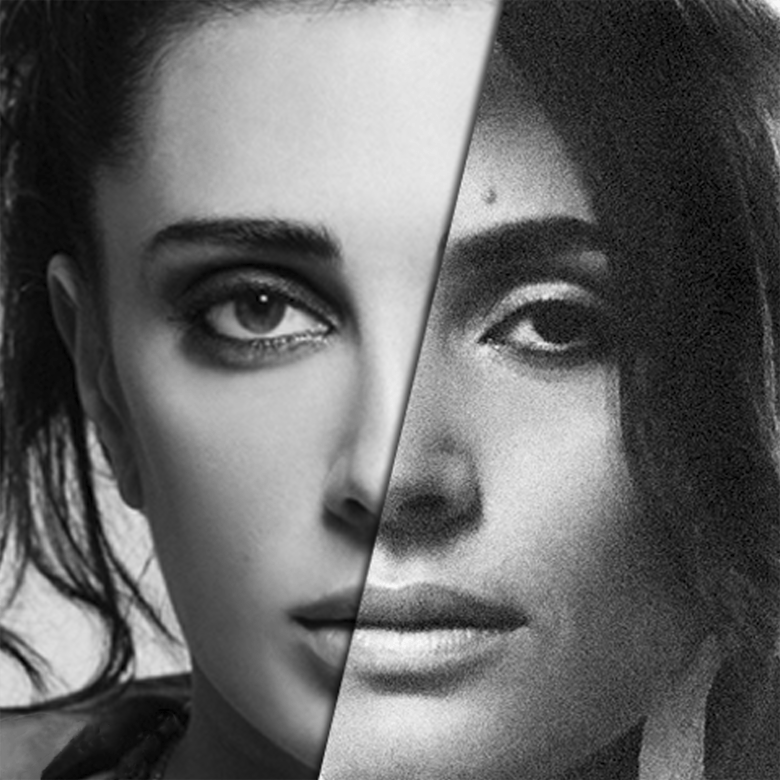 I chose Nadine for our pilot episode because she embodies what it is to be a multifaceted woman who's not afraid to follow her vision and take risks to fulfill her life purpose. We're planning on shooting more intimate conversations with other inspiring women of the region and creating campaigns tackling necessary – yet still taboo – subjects to break the cycle of denial and shame. Women are waking up to their true selves and are ready for a breakthrough.
Social media strategy: moefassa, lebolutions | Photo and design: texting_bitches, christie.bassil
Loading