Beirut-based British artist Tom Young's paintings are deeply rooted in Lebanon's heritage. He shares with us his projects that preserve the city's traditional architecture and document the narratives tied up within them.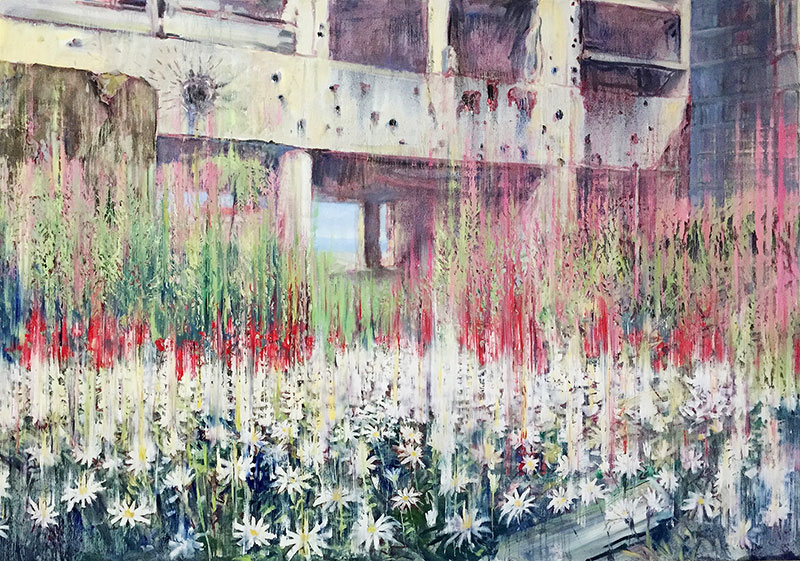 Nostalgia first brought the artist Tom Young to Lebanon. But rather than his own, it was the nostalgia of his Lebanese car mechanic in London. In 2006, the mechanic commissioned Young to paint scenes of his native country's mountains and sea. "Reclaiming something that has been lost has always been part of my experience with Lebanon," Young says. After the 2006 war, "I was upset and angry, and returned to Lebanon to do workshops with children in damaged areas." For a few years, Young traveled between Lebanon and London, and it was in London that he met his Lebanese wife, the conceptual artist Noor Haydar. "She wanted to meet this British artist who was painting Lebanon, and came to my studio in Chelsea." In 2009, Young moved to Lebanon permanently. "I identify with Lebanon and the Lebanese. I felt very welcomed and very well accepted. I feel a sense of camaraderie and solidarity."
One of Young's best-known projects is the Rose House. Drawn to the crumbling pink mansion overlooking the Corniche, Young befriended its residents, the Al-Khazen family. The connection led to a painting residency at the house, culminating in a public exhibition. "Our lives are always in motion, but the house remains the same. It expresses the transience of life, which is particularly relevant to Lebanon, where history is being eradicated at an alarming rate," Young says. Some 6,000 people attended the exhibition.
Art can bring us together in a way which religion and politics clearly don't.
Unfortunately, the building continues to gradually deteriorate and is frequently vandalized.
Young continues to connect with threatened Lebanese buildings that are precious for their beauty or history. "Since I first came to Beirut, a lot of older buildings that had a sense of human scale have been wiped out. There are a lot more towers. It has lost some of its intimate charm," Young says. "But there are many positives too – a bigger art scene, more restaurants and bars, a thriving music scene. It is more cosmopolitan, has more of a feeling of grass roots collective community action and some exciting renovation projects like Beit Beirut, Sursock Museum and Beyt. I like to think my projects are part of this movement."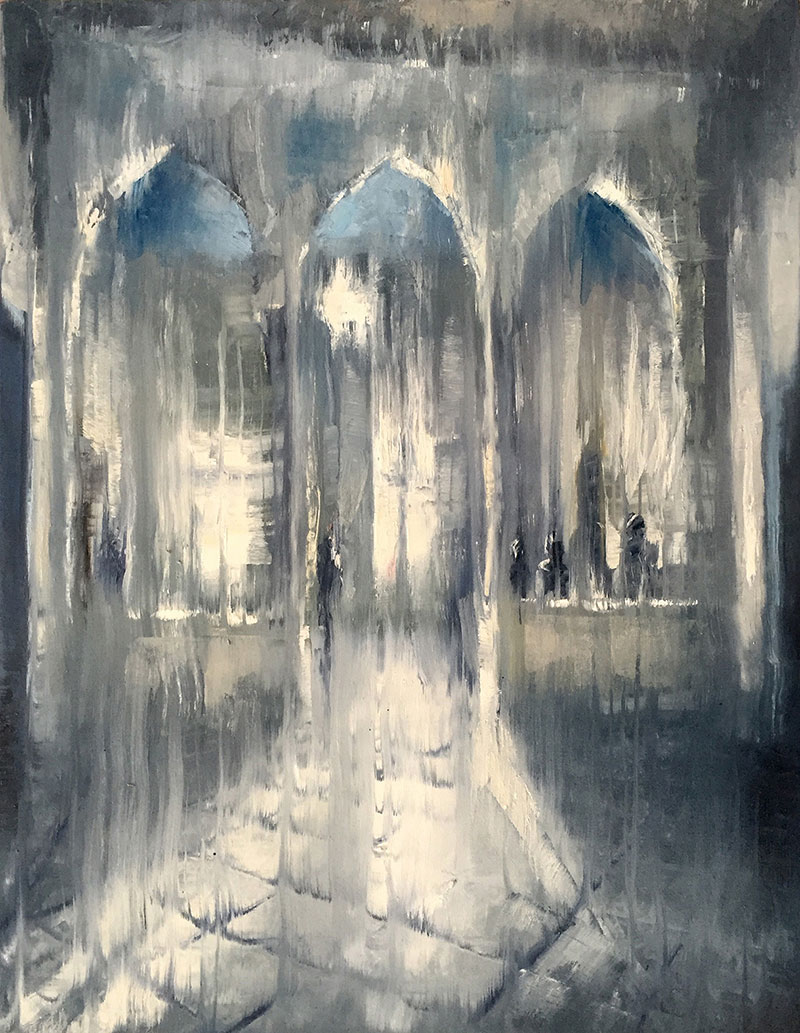 After the Rose House, Young also created installations in Beit Boustani in Mar Mikhael, then the Red House in Hamra. He is currently painting at Beirut's most notorious building, the Holiday Inn, the nexus of the Battle of the Hotels in Lebanon's Civil War.
"After these other peaceful old mansions, I wanted to do something different," Young says. "The Holiday Inn is such an incredible building, one that merits the word iconic. It is a giant tomb that represents everything that is wrong with the unresolved conflicts of the Civil War." Young hopes to organize an exhibition there, together with Lebanese artists. "The idea is to make a public event which transcends our differences and past conflicts, and transforms the site into a place of culture and creativity."
Tom's project at the Holiday Inn is ongoing and he hopes to open it to the public, however it requires a long process of negotiation with the owners as well as the Lebanese Armed Forces, who are based there. "It requires patience!", Tom declares.
The campaign to save Beit Boustani also proved to be successful as the owners Nabil and Zoe Debs took matters into their own hands, undergoing full renovations – not before they invited Young to hold an exhibition there. It is being transformed into Arthaus Beirut, a cultural hub for artists, and is due to open in the fall of 2018.
Tom's latest grand exhibition will be at the Sofar Grand Hotel, where he has been painting since February 2018. The exhibition is due to open on 16 September and will feature rare items salvaged from the original hotel, as well as performances by students from nearby schools.
Young's art may be tinged with loss and longing, but ultimately, it expresses a deep commitment to the people and places of Lebanon.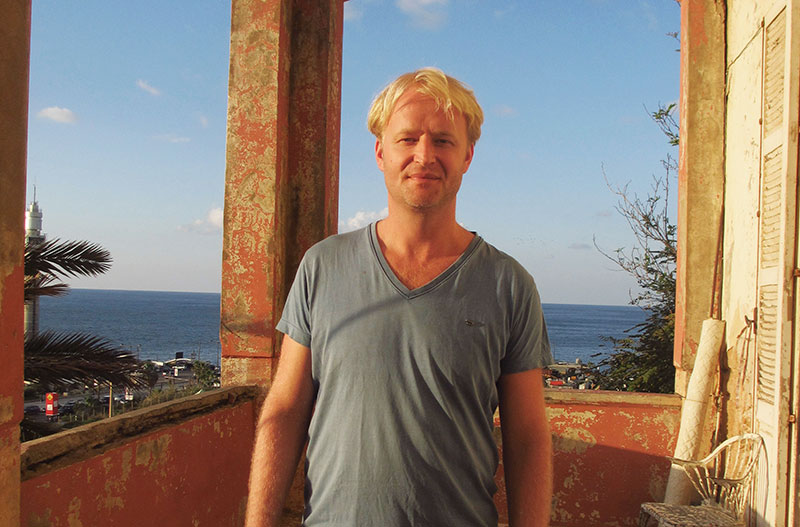 Tom Young's tips for "old Beirut"
Torino Express (01 443797) in Gemmayze: "My favorite bar; a classic place."
Al Rawda Café (01 743348) – next to Sporting Club on the Corniche: "for an evening lemonade."
Ickhanian (01 375178) – in Beirut: "for delicious 'Lahmeh Bajine'"
Enab (01 444441) – "A new restaurant in an old building – great Lebanese food"
Seza (01 570711) – in Mar Mikhael: "Charming Armenian restaurant"
Mayrig (01 572121) – in Gemmayze: "Fantastic Armenian food"
Makan (70 954057) – "It's new, but set in an older Lebanese house, and a great place, especially the lovely garden."
Loading