With its rich history, verdant mountains and iconic landmarks, Chouf has always been an inspiring destination in Lebanon. Here, we reveal 10 places that every tourist should see in this stunning region.

1. Deir Al-Qamar
Without a doubt, Deir Al-Qamar is one of Lebanon's most fascinating villages. It also has an intriguing history that reflects the country's tolerant religious roots. The village once hosted an active church, synagogue, mosque and Druze meeting hall all on the central square. Nowadays, it's a sleepy town, especially charming at sunset when the bats flit overhead and the old buildings on the square resemble a fairytale setting. Deir al-Qamar's roots lie in the Middle Ages when Fakhreddine, the Druze governor of Lebanon, extended his power throughout the region to cover an area roughly equivalent to modern-day Lebanon. He succeeded in uniting what was once a number of small fiefdoms. Due to water shortages, he moved the capital to nearby Deir al-Qamar, which has numerous active springs. Over three centuries later, the village remains one of the country's best-preserved examples of 17th & 18th century provincial architecture.
Don't miss:
Emir Fakhreddine Maan Mosque
Younes Maan Palace
Silk Khan
Fakhreddine Palace
Youssef Chehab Serail.
2. Moussa Castle
About 2 km out of town in the direction of Beiteddine is Castle Moussa (+961 5 500 106), a unique waxworks museum. It is a testament to the love of a woman and the stubbornness of its creator. Filled with strange mechanical tableaux, a life-size recreation of the Last Supper, and probably the most extensive collection of guns and weaponry you'll ever see, it took Moussa nearly 60 years to complete. His tenacity is simply awe-inspiring and the result of his life's work is on display for generations to enjoy.
3. Beiteddine
Some 50 km southeast of Beirut, Beiteddine is the name of both a village and the magnificent palace complex that lies within it. The palace, former stronghold of the 18th-century governor Emir Bashir, can be seen from across the valley as you approach it. A cross between traditional Arab and Italian baroque (the architects were in fact Italian) its grounds descend over several terraces, planted with poplars and flowering shrubs. There were three other palaces in the vicinity, built for Emir Bashir's sons. Of these only ones, Mir Amin Palace is still standing and is now a luxury hotel (+961 3 900 924) just beyond the main part of the village. When in Beiteddine, don't miss Princess Sara's Palace near Mir Amin palace. Princess Sara was the daughter of Mir Bachir II and it's now the Maronite archbishopric for Saida & Deir El Qamar.
Beiteddine Palace 
This magnificent, early 19th-century palace complex was built over a period of 30 years, beginning in 1788, and became the stronghold of Emir Bashir. It is the greatest surviving achievement of 19th-century Lebanese architecture and an impressive symbol of Bashir's power and wealth. Most areas except the courtyards and old stables are kept locked, so it's hard to see anything for the price of your ticket. A guide with an all-important key can be persuaded, unless you manage to tag along inconspicuously behind another group (+961 5 500 077).
4. Mir Amin Palace
Mir Amin was the youngest son of Emir Bashir II Chehab. This palace, which looks down onto the palatial complex of Beiteddine, was restored and converted into a deluxe hotel with 24 beautifully decorated rooms. Even if you're not staying here, it's still worth dropping by for a drink on the terrace, where the views are spectacular (+961 5 501 315).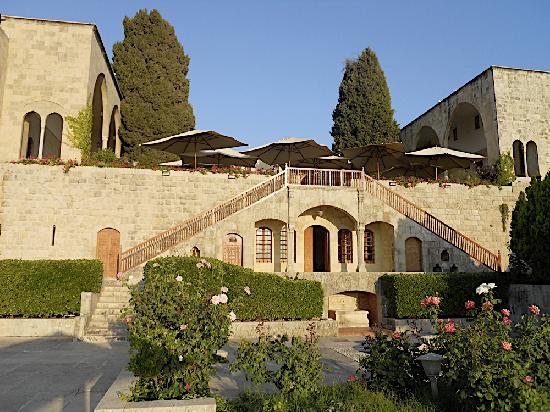 5. Baakline
This town, which lies about 4 kilometers southwest of Beiteddine, was the first capital of the Maan dynasty that settled here around 1120. It has beautiful old homes and the local handiwork shop produces very good crochet work, although their main craft is carpet weaving that is very similar to Persian rugs. When in Baakline visit Hamadeh Palace (+961 5 300 651), the old water tank, the old graves and the national library (+961 5 304 050).
6. Shallalat Nabeh Merched
A kilometer further along is a delightful setting with a waterfall and pools framing the background of a large and pleasant restaurant. The temperature near the falls can be quite cool, even during the hottest days of summer (+ 961 5 310 220).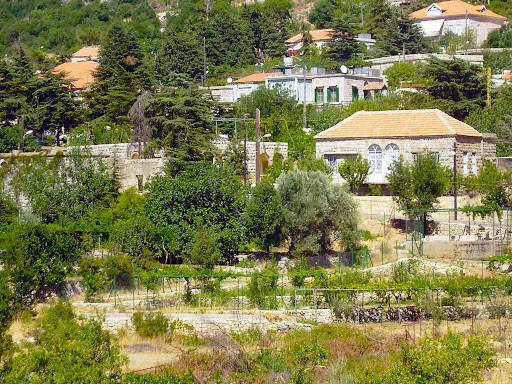 7. Maaser El Chouf
Here, you can find one of Lebanon's most beautiful cedar forests, the Chouf Cedar Reserve (+961 5 350 250). It is also an ideal destination for walking enthusiasts. From the top of the mountain, at 1,940 meters altitude, there is a panoramic view over the Bekaa, the Litani Dam, and Lake Qaraoun. When in the area, visit the old distillery (which has been renovated), the old cement tile factory, and admire the old houses and the Maaser Church. End the day at Al Fundok Hotel, where you can enjoy a delicious meal in the hotel's Em Boutros restaurant (+961 81 300 931).
8. Moukhtara
Around 9 kilometers south of Beiteddine is the town of Moukhtara, the seat of the Jumblatt family and de facto capital of  Chouf. The Jumblatts' 19th-century stone palace dominates the town. Consisting of three large buildings, it has its own hammam, a garden with a collection of Roman sarcophagi and a waterfall that tumbles into an ornamental pool. There are public reception rooms that are sometimes open to visitors. Every weekend when he is in residence, Walid Jumblatt, head of the family and leader of the Druze, spends his mornings listening to the complaints of his followers. If you happen to be there, you will see the long line of petitioners as they wait to see their leader.
Baadarane, 7 kilometers south of Moukhtara, is another remnant of Lebanese feudal architecture. You will find the old palace of Ali Pasha Joumblat allied to Fakhreddine II, as well as other residences still inhabited today. Amatour, halfway between Moukhtara and Baadrane, is where you can see more houses built in the traditional style that characterizes the Lebanese mountainside. Looking down over the village is the ancient "khalwa" or meeting place used by the Druze for prayer and meditation. Visit the bride lake, the mill and the Mamlouk bridge when in the area (+961 5 311 234).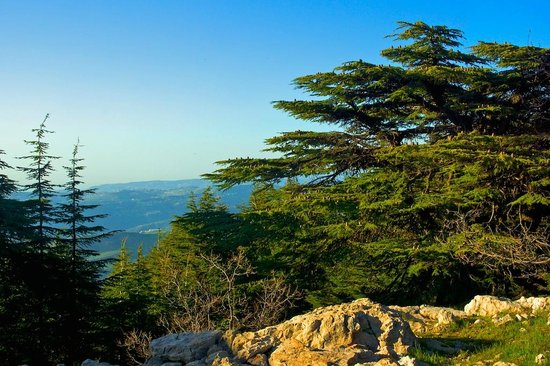 9. Chouf Cedar Reserve
The largest of Lebanon's three natural protectorates, the Chouf Cedar Reserve represents a quarter of the remaining cedar forests in the country and 5% of Lebanon's entire area. The reserve marks the southernmost limit of Lebanese cedar (Cedrus libani) growth, and incorporated within the protectorate six cedar forests. Of these, the Barouk and Maaser El Shouf forests have the largest number of ancient trees – some are thought to date back 2,000 years. Hunting and livestock-grazing bans are strictly enforced and a number of species of flora and fauna have returned to the area in recent years. More than 200 species of birds and 26 species of wild mammals (including wolves, gazelles, and wild boars) either live in or pass through the area.
Also within or just outside the reserve's boundaries are a number of historical sites. These include the remains of the rock-cut fortress of Qab Elias and Qala'at Niha, in addition to the Shrine of Sit Sha'wane – a female saint venerated by the Druze – which is a site of pilgrimage for local residents. You can also find horseback riding at Bmohrai/Ain Zhalta at the entrance of the Cedars' forest (+961 5 350 250).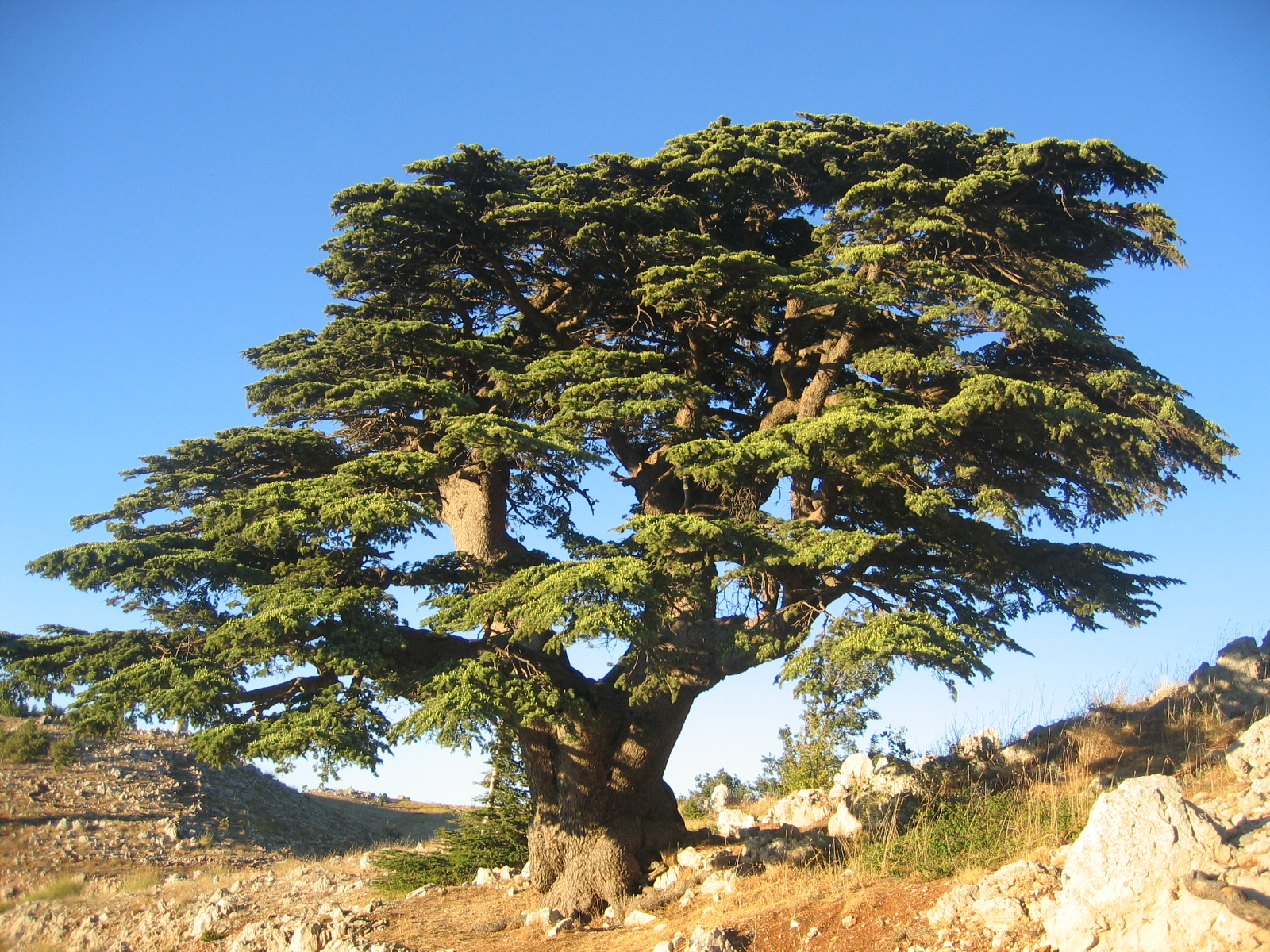 10. Barouk
Barouk village, situated at the base of mount Barouk is covered with a magnificent Cedar forest. The Natural Reserve in this area covers 500 square kilometers of Cedar forest with around 3 million trees, which extend from Ain Zhalta to Barouk and Maaser el Shouf. It includes many natural and historic sites and encompasses a wide variety of wild fauna and herbs. It is an ideal and unique area for hikers to explore. However, a permit should be obtained from the Natural Reserve's office (+961 5 350 250).
There is more, when visiting Chouf don't miss Niha fortress that belonged first to the Mamlouks, then the Ottomans and Fakhreddine II used it as a hiding place. When in Baadaran don't miss Taj Eldeen Palace main gate, the Romain road, water spring, the old wooden loom, Siant Elijah's church, and Baadaran's airport built by the French during their mandate overlooking the Bisri Valley.
Article updates in collaboration with Ramzi Zeineddine.
Article published on April 9, 2021.
Article edited on October 2, 2021.
Loading