If you're tired of indoor get-togethers, it's time for a picnic! Not only are they plenty of fun, but picnics allow you to decompress and connect with nature. So, gather together your friends and family for a day of fresh air, sunshine and delicious food. Just make sure you book your spot before going!
1- The Pine Yard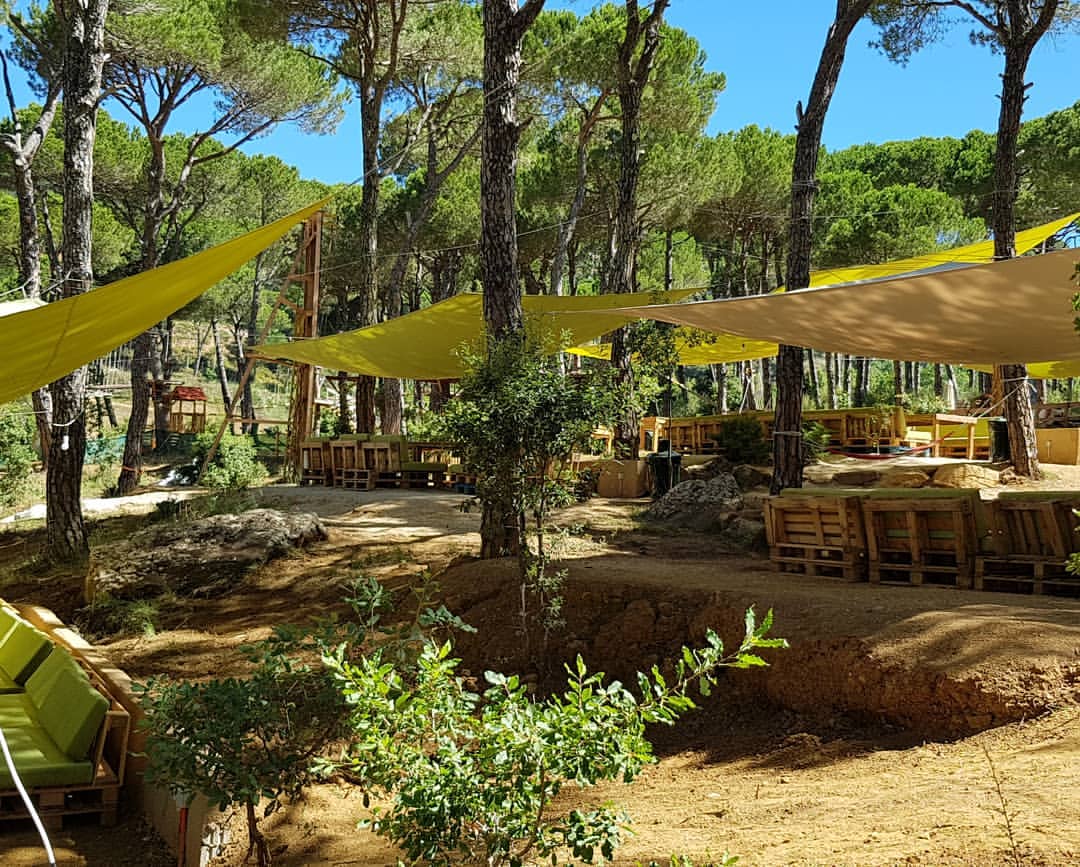 Located in Mar Mousa El Douar village, The Pine Yard provides a unique picnic experience for all. You can rent out a seating zone and enjoy a day like no other! Take advantage of the relaxed vibe and game zones while your meat cooks on the grill. Entrance is free for kids up to nine years of age, and adult entrance costs 5 USD. 
2- Hillhout Village
Hillhout Village in Khenchara is the perfect destination for nature enthusiasts and families alike, offering a delightful setting amid majestic trees and a variety of exciting activities, such as assault courses and swings.
3- Hayrouna Aytou
Located in the heart of Zgharta, the Hayrouna Aytou cabin offers a range of outdoor activities, including private hikes.
4- Le Camp Deir El Haref
At Le Camp, you can rent a tent for just 2 USD per person per day and enjoy a picnic as well as a range of outdoor activities and tasty food. What's more, it's pet friendly, so you can bring your furry friends with you.
5- The Pines
The Pines in Koura is known for its great hospitality. Besides hosting private parties and events, The Pines provides a lovely picnic area. All you'll need to do is get the BBQ started.

6- Arsoun Village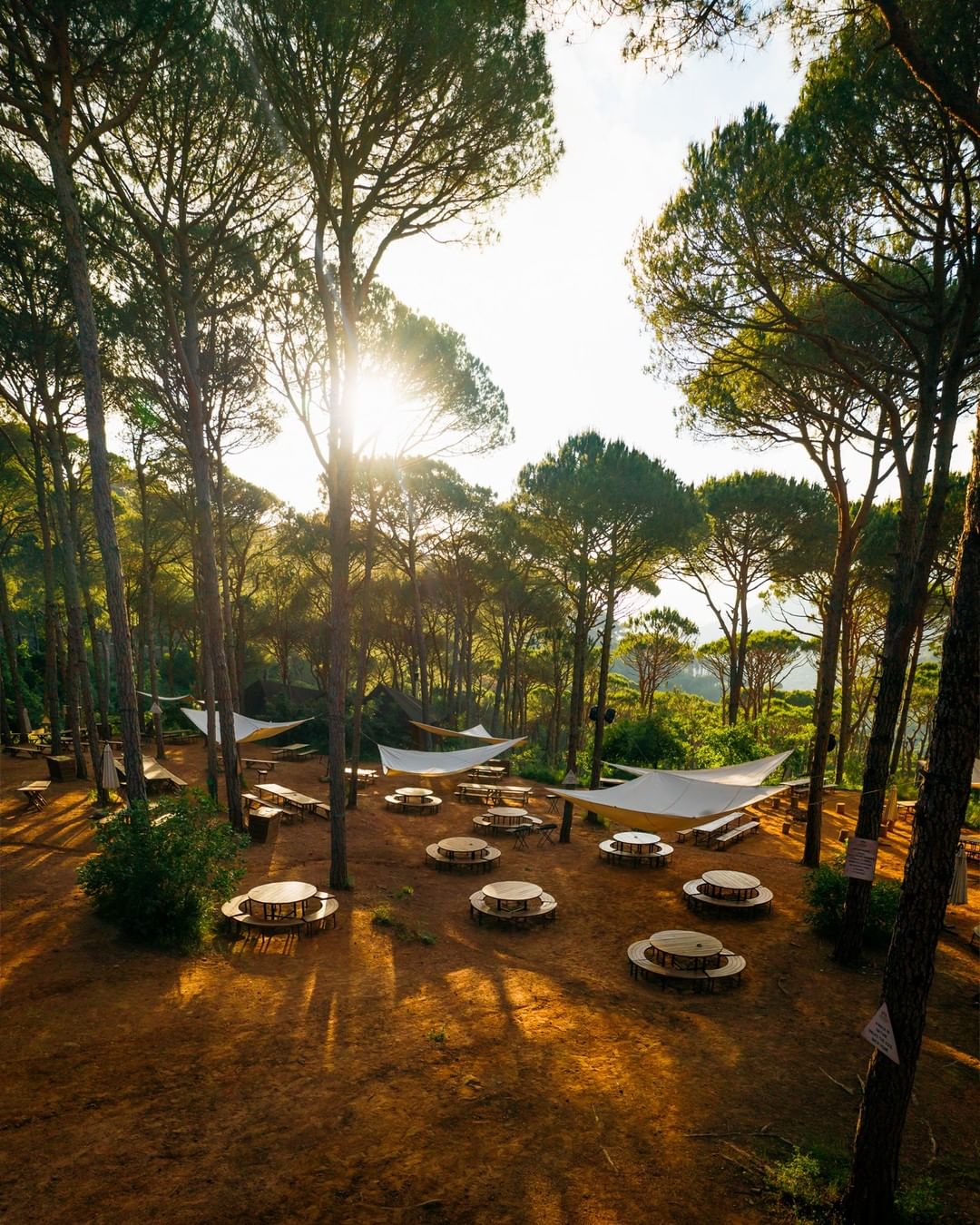 Just a 30-minute drive from Beirut, Arsoun Village Forest Adventure Park provides everything you could possibly want for a picnic. You can even enjoy a night camping and a whole host of outdoor activities.
7- Farmville Barouk
Located in the beautiful green hills of Barouk, Farmville is the perfect spot for brunches and picnics, as they offer fresh ingredients straight from their own farm.
8- Swings Camp
You can reserve a table at Swings Camp in Metn and prepare your own food in a private area while enjoying a campfire and various outdoor activities with your family and friends. The admission fee is USD 3 per adult and USD 1 per child under the age of 12. Pets are welcome too!
9- Meghrak
Head to Meghrak and get ready to grill and chill! This eco-tourism project not only provides a fantastic picnic area, you can also camp there.
10- Aisha Camp
Aisha Camp is renowned for its stunning sunset views and private events. However, it also offers a wonderful place to relax, camp and enjoy a picnic with the same mesmerizing scenery and scrumptious food.
11- Tannourine Picnic Park
Reserve your table at Tannourine Picnic Park and spend the day under the shade of the beautiful trees and in the company of your loved ones!
Loading