In 2009 art historian Gregory Buchakjian began photographing crumbling Beirut buildings hoping to preserve some part of them before they vanished. His hobby eventually became a decade-long obsession.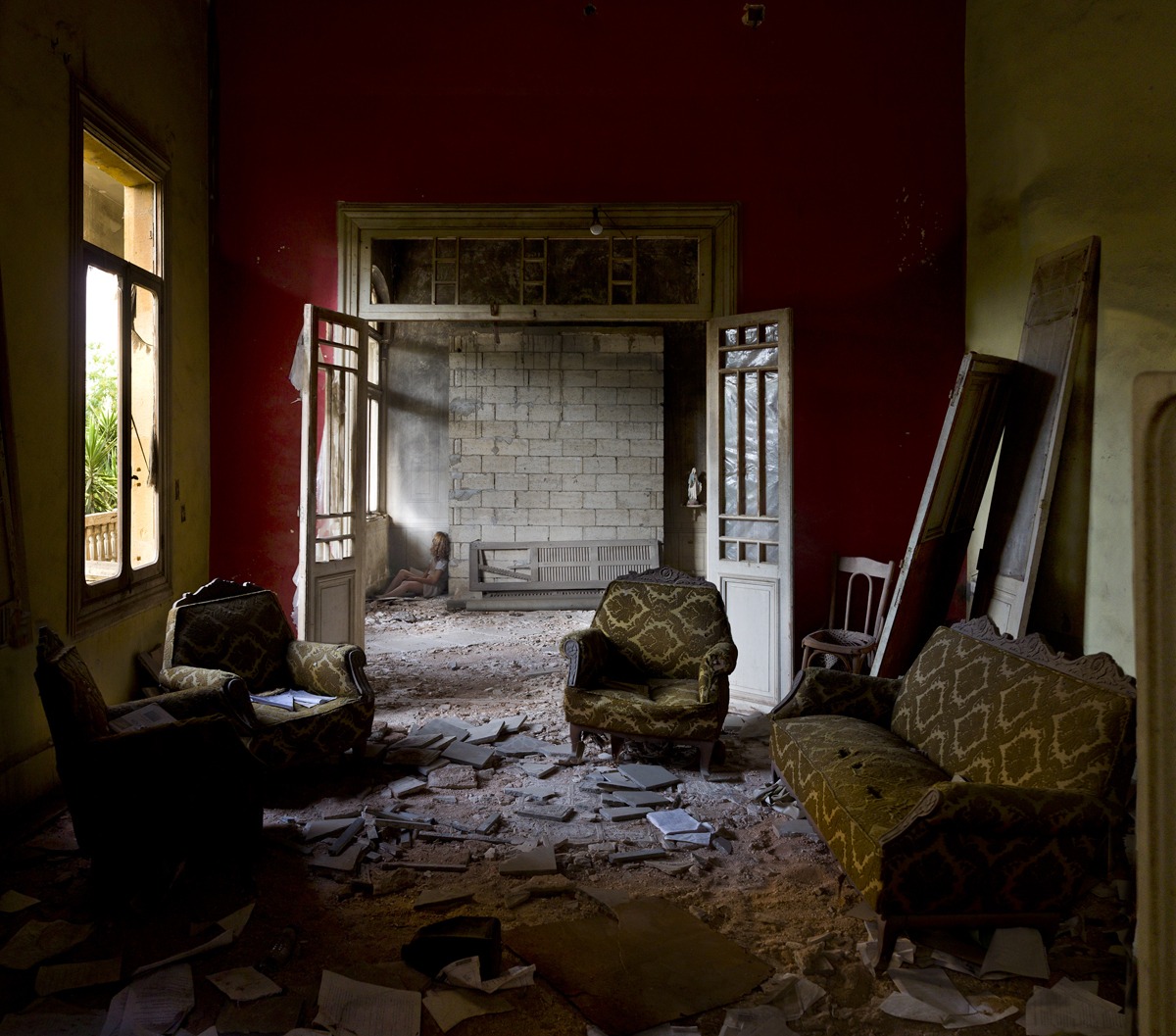 "When a foreigner comes they say 'oh, how it's changed' and you look at the skyline and realize [it has], or you see a construction site and you can't even remember what was there," Buchakjian says.
I surveyed 760 houses and I used the help of strangers, social media, friends and it became a network. Out of the 760 buildings, I managed to get inside less than 200 and most I got in illegally because they were open or I climbed a tree or something.
Having finally finished his project, Buchakjian is showcasing his efforts in an exhibition at Sursock Museum, titled "Abandoned Dwellings: Display of Systems," which is curated by Karina el Helou. The show features Buchakjian's photos, the stories behind the structures as well as endless researched details.
"My friend Valerie Cachard came up with the idea of taking objects from these houses and they allowed us to reconstruct the stories of people – some of whom are dead, some alive – but we found ourselves with mountains of documentation, architectural photos, archives, letters and objects belonging to people," Buchakjian adds.
In 2012, I was so lost in the mountain of information that I enrolled in a Ph.D. at Sorbonne University, Paris, […] to get out of this project and give structure to the stories and the narrative.
Eight photos from his photo book are also on show – part of a series of candid shots of women wandering through the houses. Locations on show include the Beau Rivage Hotel from the 1980s, the Les Caves du Roi nightclub at the Hotel Excelsior and the house of former prime minister Takieddine al Solh.
This one, Villa Esseily, is facing the National Museum and during the war, it served as a parliament since Downtown Beirut was a battlefield so the Chamber of Deputies settled there from 1976-1990. This house is maybe the only one abandoned before the war, used during the war then abandoned after it.
The exhibition is running until 11 February 2019 at the Sursock Museum.
Text: Maghie Ghali
Loading