Beirut Art Fair's 2018 program will have a photography focus for the first time in its nine-year history as it returns to the capital from 20-23 September 2018.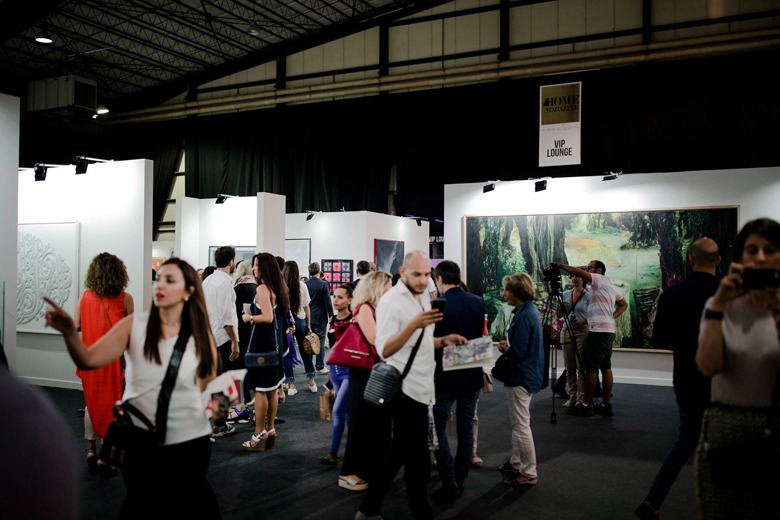 "You will have art everywhere – in the city, the seaside and other cities across the country; because art is life, peace and a celebration," Beirut Art Fair (BAF) founder Laure d'Hauteville says. "The focus of this year is photography, in many different ways."
BAF's organizing committee unveiled its plans to have a larger exhibition space and a more diverse selection at a recent press conference. This year's edition so far includes 70 local and international galleries, with many representing modern and contemporary artists.
"Across Boundaries," BAF's main exhibition, will look at Lebanese photography dating from the 1900s to today arranged under three themes: "Territory," "The Document" and "Intimate."
It will showcase 100 works from 30 private and public collections, including the American University of Beirut, Saint Joseph University, the Saradar Collection and the Arab Image Foundation.
"Territory" centers on landscape, featuring works from Manoug Alemian and Roland Sidawy, alongside a more contemporary approach by Nadim Asfar, Randa Mirza and Tanya Traboulsi.
"The Document" promises a photographic exploration of Lebanon's history, while "Intimate" will look at the body, eroticism, vanity and "the essence of beings."
BAF's layout will also be a first, with architect Patrick Boustani recreating the city of Beirut in miniature as a "city within a city."
The fair will have several entrances, allowing visitors to choose their own itineraries as they stroll through the site – making the experience more like visiting an art museum.
"I started thinking about my experiences in other fairs and how, when you go inside. You get lost wanting to see everything," Boustani says. "I wanted to give some perspective – like when you are in Beirut you can see the cityscape from the sea, the air, the mountains and can always know where you are to position yourself."
In addition, BAF will host a number of book launches, a five-day series of roundtable discussions and talks, and many extra exhibitions.
Text: Maghie Ghali
Loading