We asked the four Les Clefs d'Or concierges in town to give us their insiders tips. This week, Roxane Fersane, head concierge at the Four Seasons Hotel Beirut, highlights the top Lebanese designers to discover in Beirut.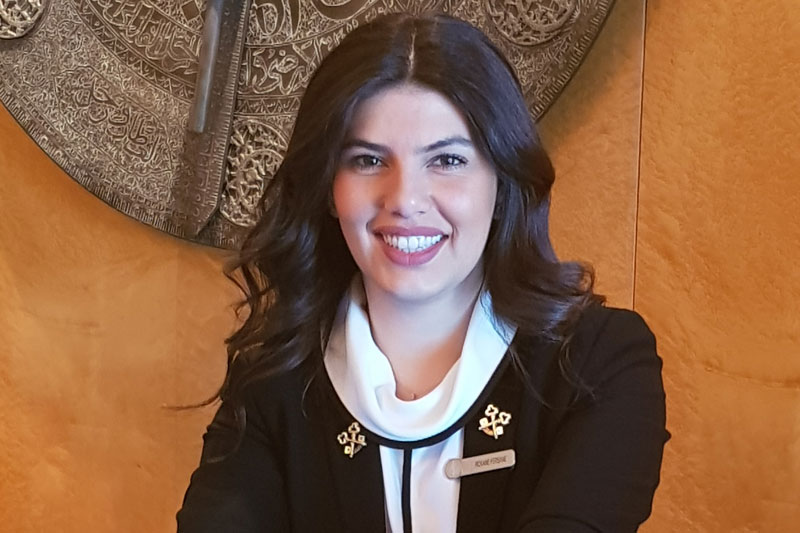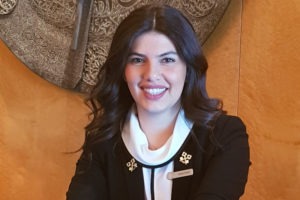 Roxanne says, "My biggest work achievement was being welcomed as a member of Les Clefs d'Or in January 2018. Not only does it represent a great personal triumph, it further reinforces my efforts to being a valuable resource to guests."
I am a fervent admirer of Lebanese designers and often encourage my fashion-savvy guests to visit some of their boutiques and ateliers
ELIE SAAB (Elie Saab bldg., Beirut Central District, 01 981982)
Saab's creativity has placed Lebanon on the international fashion map. He rose to fame after being the first Lebanese designer to dress Oscar winner Halle Berry in 2002.
What's special: His classy, elegant style which highlights the beauty of women.
CYNTHIA RAFFOUL (Gouraud St., Gemmayze, 01 443491)
Known for designing contemporary and innovative fine jewelry, Raffoul collaborates with Lebanon's best goldsmiths and artisans.
What's special: The "Sur-Mesure" collection tailors unique pieces of jewelry to reveal each client's story.
L'ATELIER RIFIFI (Rue Achrafieh, 01 219982)
Claudine Mohbat, owner of L'Atelier Rififi, designs couture collections and accessories for children for all occasions, including weddings, first communions and baptisms, using the finest materials with a focus on handmade details.
What's special: As the only haute-couture clothing designer for kids in Lebanon, Rafifi creates beautifully tailored occasion wear.
BOUDI DIB (Rahbani St., Antelias, 03 921976)
As one of the few "sur mesure" designers for men in Lebanon, Dib recently dressed the Lebanese actors and the producer of "The Insult" at the 2018 Oscars, in addition to many other celebrities.
What's special: Dib specializes in made-to-measure suits and shirts for men, playing with lightweight fabrics to create exquisite cuts.
SARAH'S BAG (Rue Du Liban, Tabaris, 01 575585)
Flaunting funky designs to reflect Lebanon and its culture, Sarah creates luxury hand-crafted bags. The boutique is a great place to purchase an eye-catching souvenir with a twist.
What's special: Sarah not only contributes to fashion but also to society by giving the opportunity to over 200 underprivileged women to execute her designs. Many of the employees are female prisoners, ex-prisoners, illiterate (with few options of employment), or from conservative backgrounds where they are not allowed to work outside their homes despite the need to support their families. Her pieces empower the women who make them and those who wear them.
Loading