Hiking for a cause in Abaydat with Dale Corazon – Lebanon Explorers

Back to Listing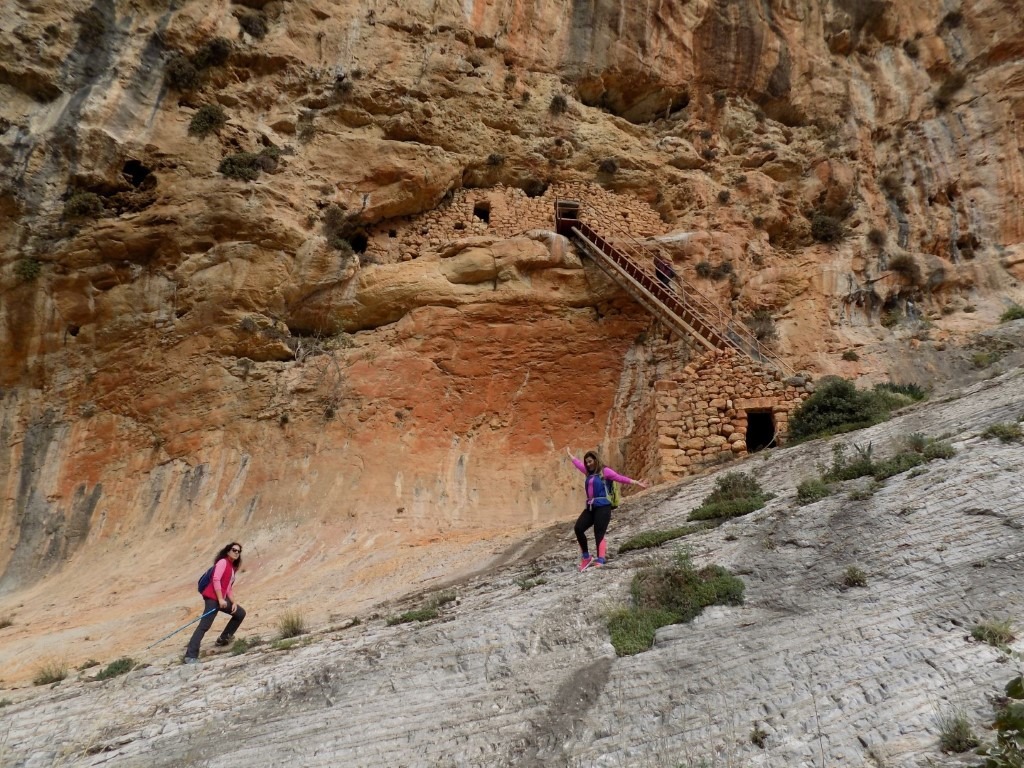 "We only have what we give" – Isabelle Allende

 

Dear Lebanon Explorers,

 

it's the perfect time of the year to give and help draw a smile on children's faces.

So, mark it on your calendar: this December 19, a charity event will take place at Mechhellene and we will be hiking at Abaydat – Sakyet El-Khayt to support "Monks of the brothers and Nuns of the sisters of Jesus crucified" in their mission.
"رهبان اخوة الصليب و راهبات أخوات يسوع المصلوب"
They are taking care of abandoned babies/newborns found on their doors and every step, every backing will help them. They bear seeds of authentic faith, and live that faith through prayer and asceticism; they have led a committed community life of brotherly love deep-rooted in individual prayers and work hard with their hands.
All the proceeds will go to the convent.

 

Hiking Trip to Abaydat, Sakiet el-Khait Valley with DALE CORAZON - LEBANON EXPLORERS



Abaydat lies in a splendidly beautiful area in Byblos.

 

HIKE LOCATION                          :  Abaydat /Jbeil / Mount Lebanon

=============                            500 meters above sea level.

37 km from Beirut.

WHEN                                           :  Sunday, December 19, 2021

=====

 

ENCOUNTER PLACE                     :  Mar Maroun Church Parking, Dora @ 7:30 AM

===============

Driving directions to Mar Maroun      https://dalecorazon.com/contact/

 

FEES:                            

====

150,000 LL/person including transport (Open windows), Wine tasting, professional guides, 5 minutes warming up, stretching, and pictures.

Children 18 years old and younger will have a discount of 10%. (135,000 LL/person)

Groups of 5 and plus get a discount of 10%/person (135,000 LL/person)

Optional transportation by your own vehicles 120,000 LL/person

 

 

DESCRIPTION OF THE EVENT:

======================

                                                   

This hike from "Abaydat" to "Sakiet el Khait" is different. It is located in the North of Lebanon, in Jbeil area, and it is one of the highlights of ancient caves in Lebanon where you can take a lot of unforgettable pictures.

It is believed that some of these caves-churches are aged between 1000 to 2000 years old. You reach these churches by climbing steel stairs because they are carved high in the rocks.

HIKING LEVEL.1 to 3 for easy, 4 to 6 for intermediate, 7 to 9 for strenuous

The hike will be divided into two levels:

Our first level 4 is intermediate. It is a beautiful trail, and it is an amazing walking path of just 7 KM. You will visit the cave of Mar Semaan; one of Mar Maroun's followers. These caves are very old and date for more than a thousand years. There are residues of frescos painted on the inner walls.

The stunning mountainous landscape, with trees seemingly defying gravity and growing on extremely vertical slopes, is impressive. You will also be able to see rare views particular to this altitude terrain. The scenery is great.



Level 5 will continue to the cave church of Mar Antonios with 4 floors, dating around 600 years old. It is a steep downhill walk to the church. You will return back on the same route to meet Level 4 and walk along a track rich in beautiful views and you will have lunch under huge oak trees, beside St. Peter and Paul Church.



Later on, you will visit "Mar Takla", a historical church in "Shamat" village built in the Second Century B.C. from the remains of Roman ruins.



Diversified? Yes!!!!! The hidden treasures and beauty of Lebanon are yet to be discovered

 

Protect yourself and others around you by knowing the facts and taking appropriate precautions:

Distancing from each other is a must.

Cover your nose and mouth with your face masks. To keep it on, while we are on the bus. 

Clean your hands often by using hand gel or other.

 

 

WHAT TO TAKE:

============                

 

Healthy snacks that will boost your energy include dried fruits, lunch, water, MEDICAL FACE MASKS, HAND GEL, cap, sunglasses, and sunscreen. Wear comfortable walking shoes (A professional brand is recommended) and don't forget to get a light jacket. DC members get a 20% discount on sports equipment in Sports 4 Ever branches.

==There will be a breakfast stop along the way==
FOR RESERVATION AND INFO:
=======================
Please Call 00961-70-986118 / 00961-70-997062 and by sending an SMS, or WhatsApp mention your name, surname, and the event you wish to join us on.
NOTE:
=====
Thank you for not smoking during the trip and following all the ecotourism rules included safety regulations (hikers are advised to join our events to their own responsibility). And occasionally, due to reasons beyond our control, slight modifications to the event may occur.
You can join our group on
Facebook:
Dale Corazon - Lebanon Explorers يلا يا قلب
   (group) and
https://www.facebook.com/dalecorazonleb
   (Page)
Instagram: dale.corazon.leb.explorers
YouTube: Dale Corazon - Lebanon Explorers
For more information, kindly visit our website
:
http://www.dalecorazon.com/
Best Regards,
Dale Corazon - Lebanon Explorers
You might be intersted in
Chatine – The Genesis by Tourleb
Wady El-Mahabess Hike & Swim on Sun, Aug 14, 2022 with DALE CORAZON – LEBANON EXPLORERS
Spend Sunday surrounded by Greek vibes at Grecco – Byblos