6
min. read
Lebanon is bursting with campsites, where you can spend the night under the stars. We discover the top spots with our friends at New in Beirut.
NORTH
---
Camping Les Colombes – Amchit
Set on a cliff overlooking the sea, the campsite has direct access to Amchit's rocky beach.
+961 9 622401, campinglescolombes.com
Chahtoul Camping – Keserwan
Surrounded by lush green mountains, this a beautiful spot to pitch a tent and enjoy a good night's rest.
+961 70 302040, chahtoulcamping.com
Ehden Adventures – Ehden
Stay in a ready-pitched tent or bring your own at this relaxing site in one of Lebanon's prettiest spots.
+961 3 491493, ehdenadventures.com
Hayrouna Aytou – Zgharta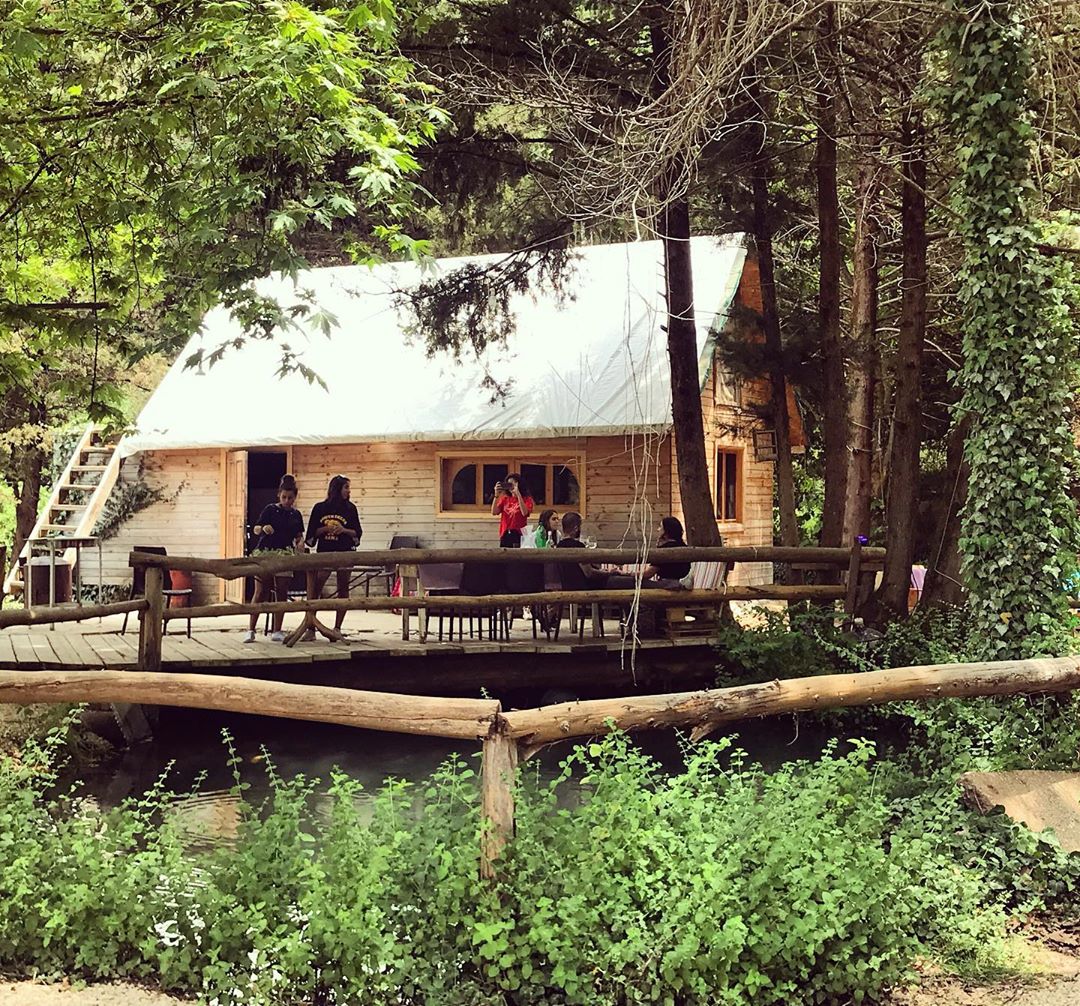 Celebrate the joy of outdoor living with your friend at this hidden gem in North Lebanon.
Oakland – Bhairet Toula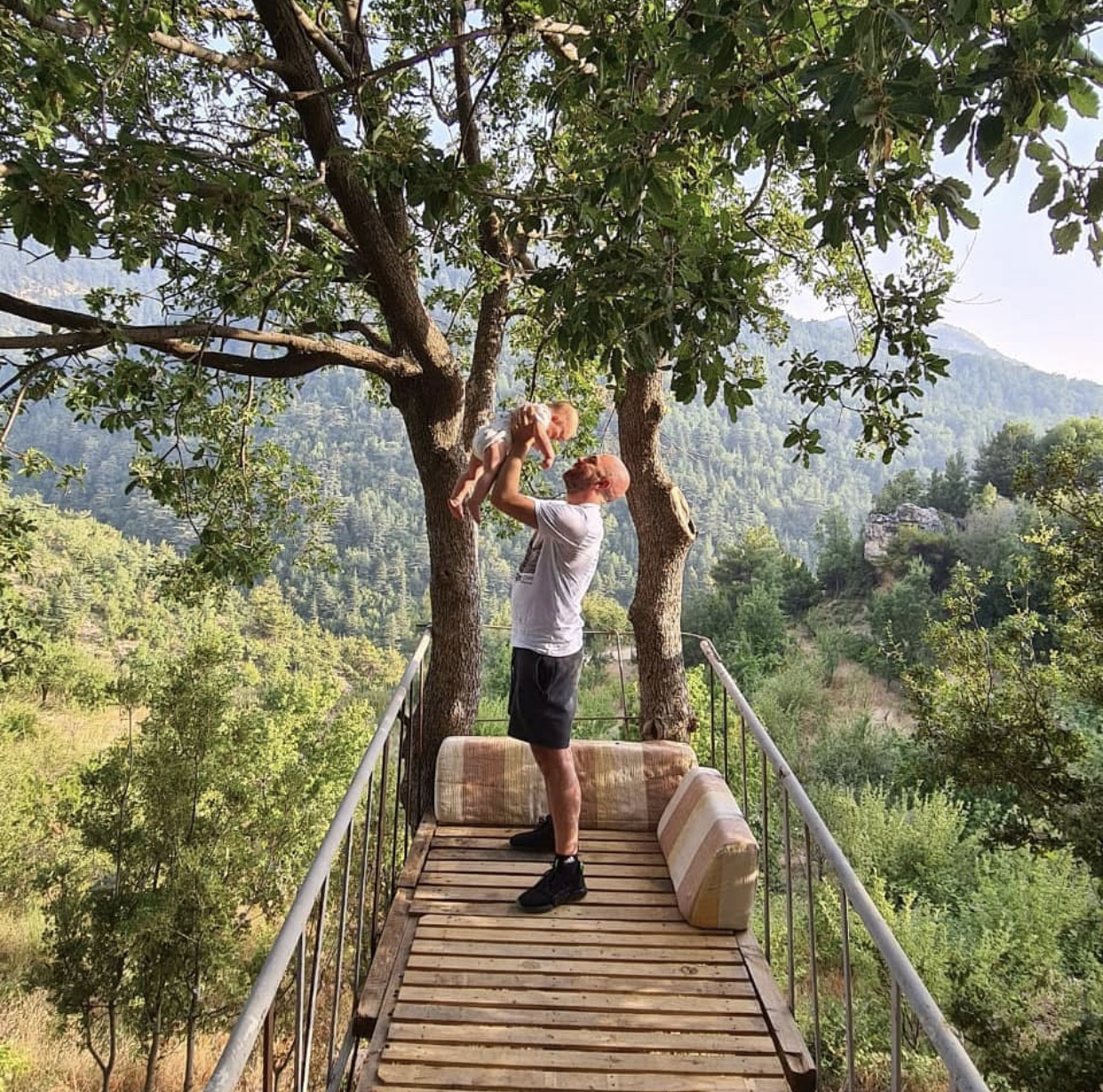 Get your friends or family together for a weekend of quality time at this pretty retreat in the Zgharta District.
Pine Straw – Douma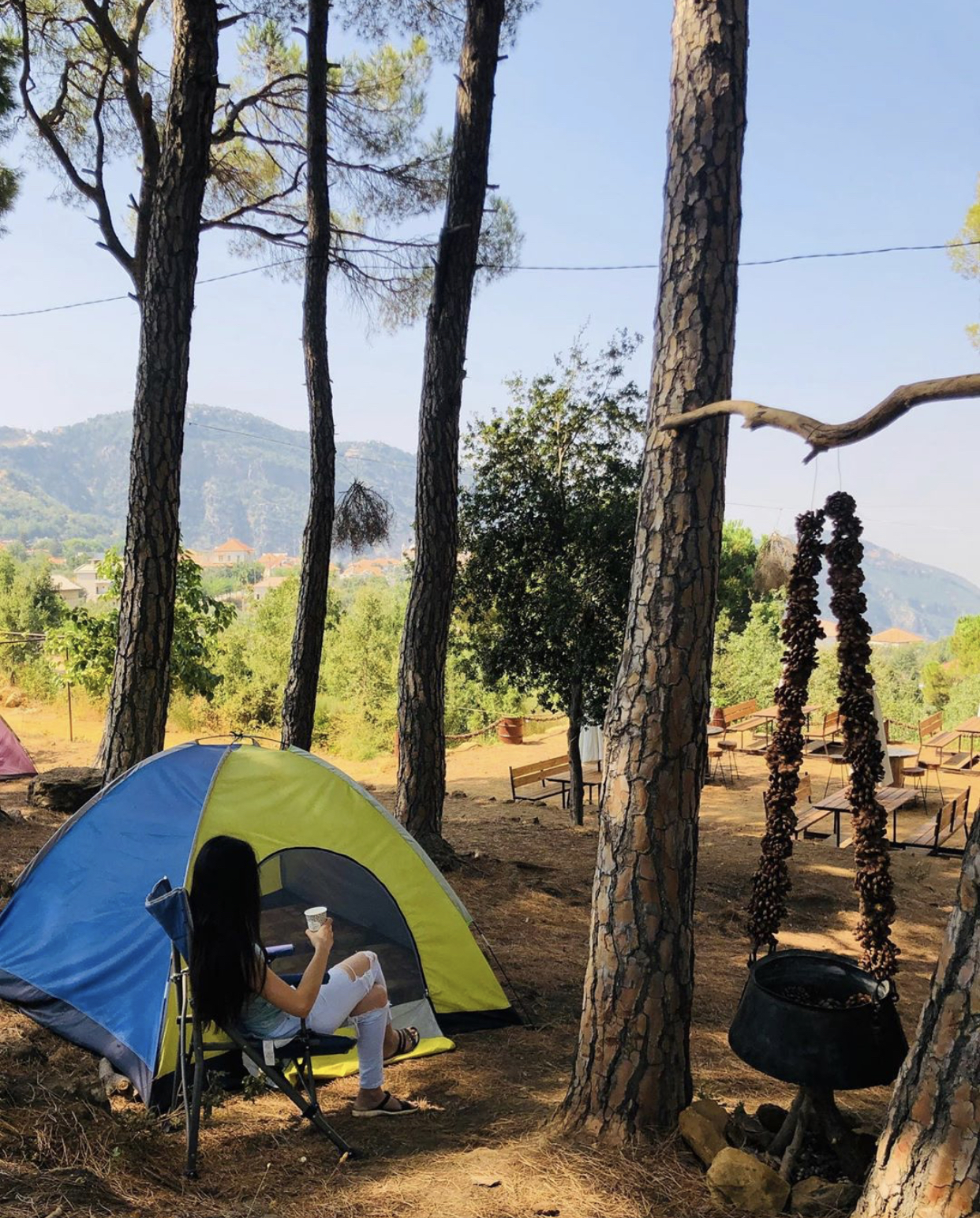 Rest your head between the magnificent pine trees, and feel at one with nature.
Samarula – Bcharre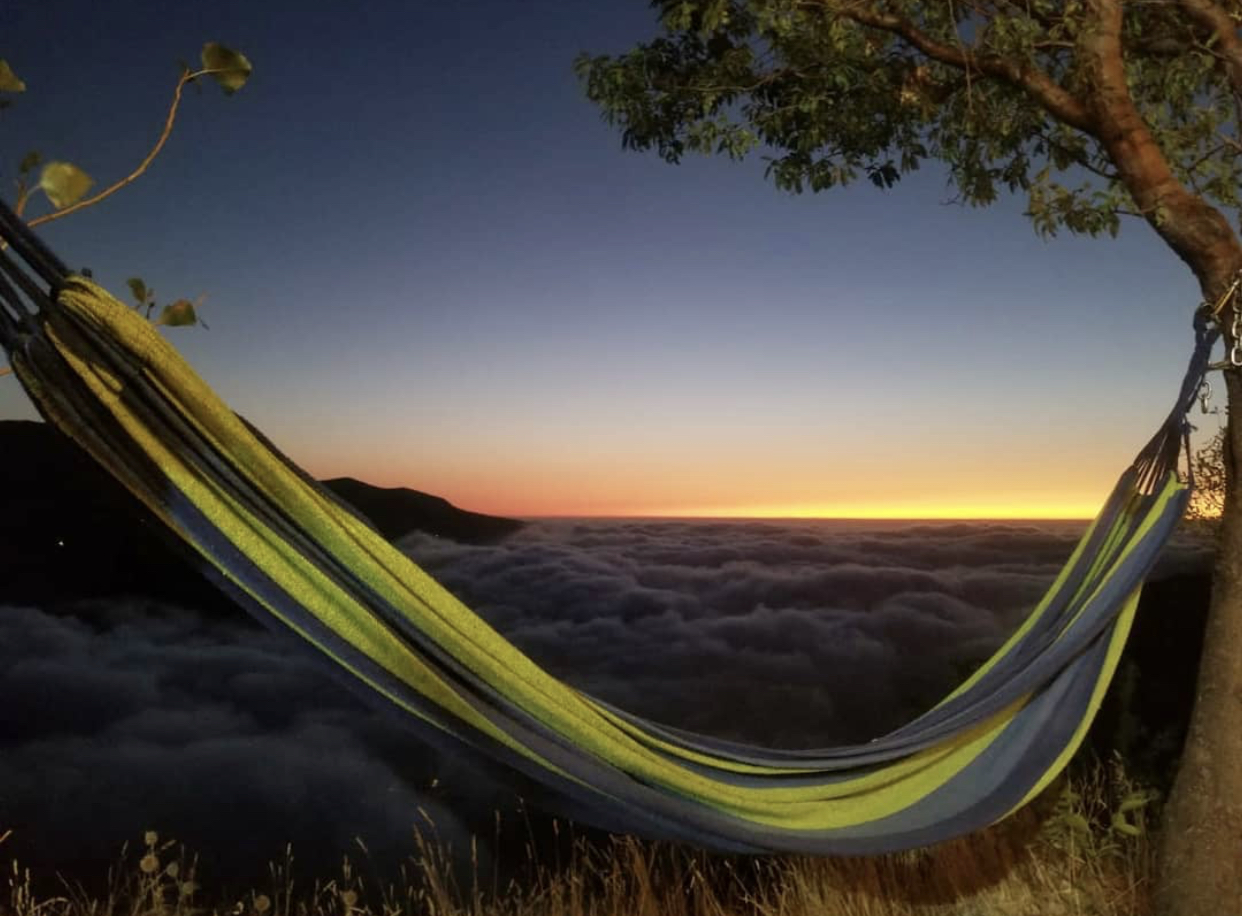 Sleep soundly above the clouds at this heavenly mountain escape.
Tafla – Smar Jbeil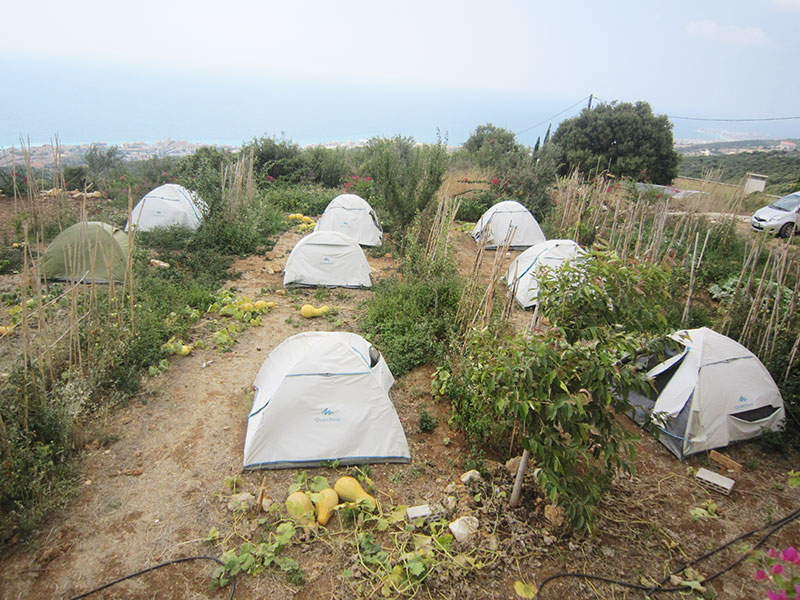 Located in the town of Smar Jbeil, this cozy campsite is great for families, young groups or solo travelers. You can either take their own tent, rent one locally, or you can stay in the campsite's charming villa.
MOUNT LEBANON
---
Abou Maroun – Faqra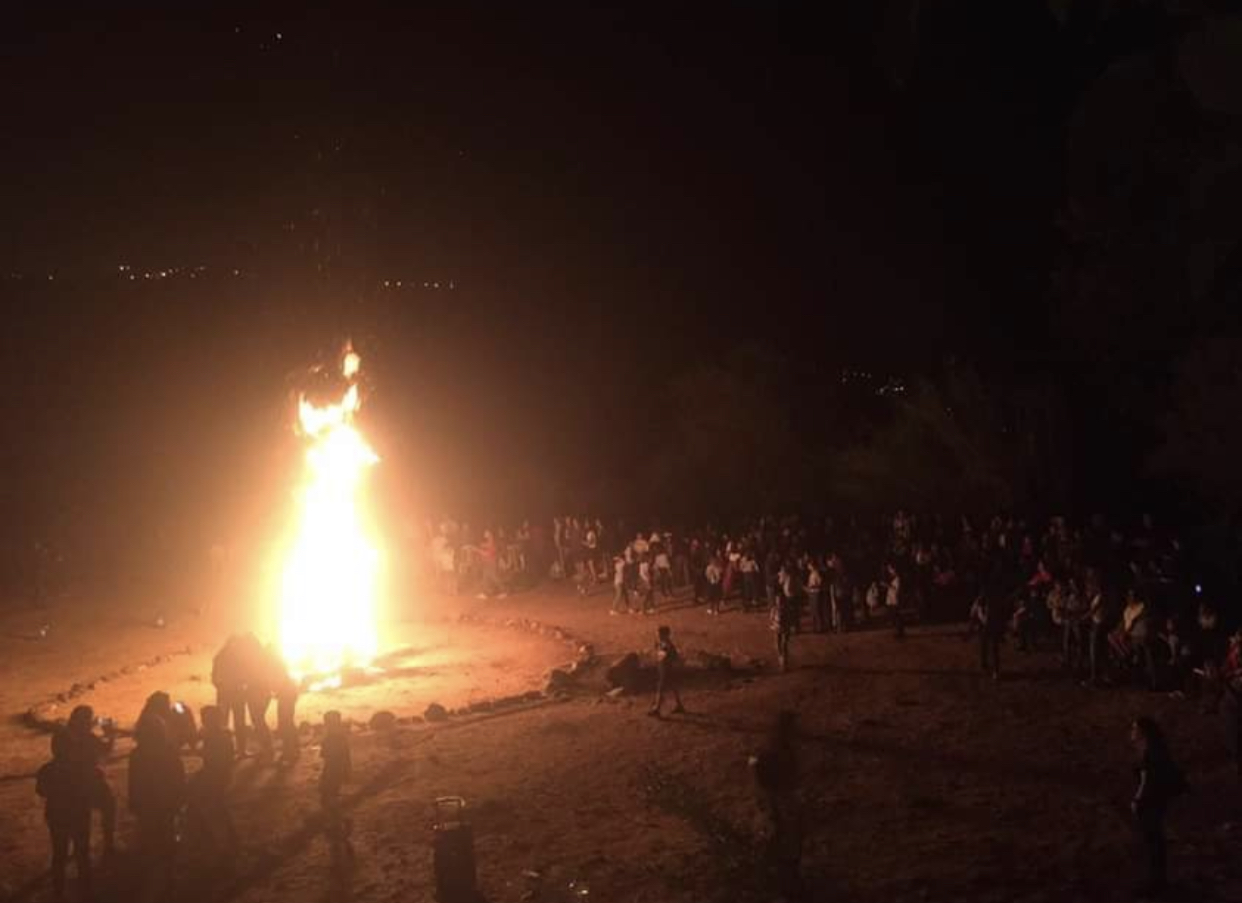 Warm up by the camp fire at this simple and cozy site in the woods.
Ahlam Golf and Village Club – Kfardebian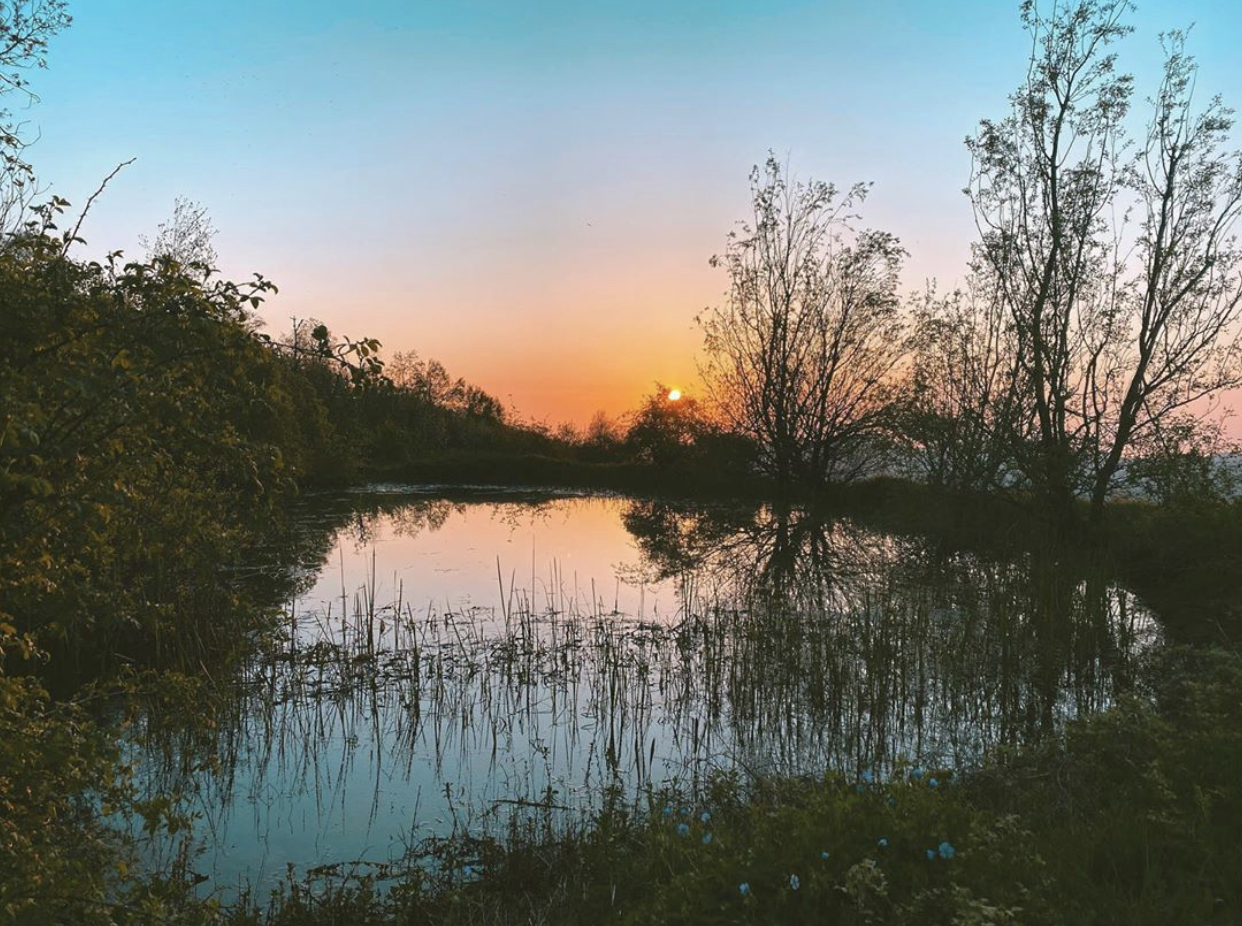 Experience the peace and quiet of the great outdoors at this picturesque retreat.
Azawardi – Laklouk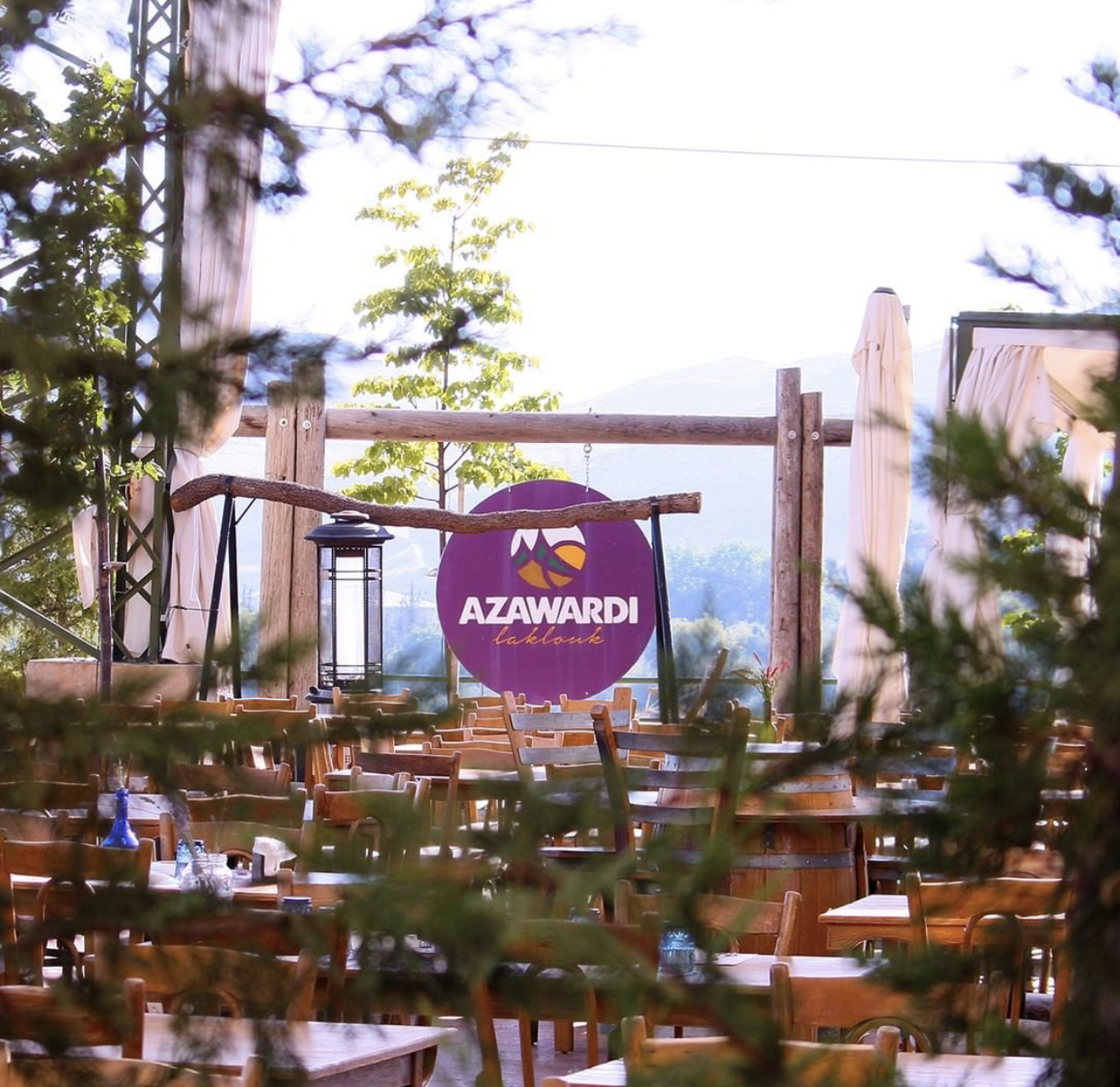 Surrounded by beautiful scenery, this campsite will help you disconnect.
Be Bisri – Bisri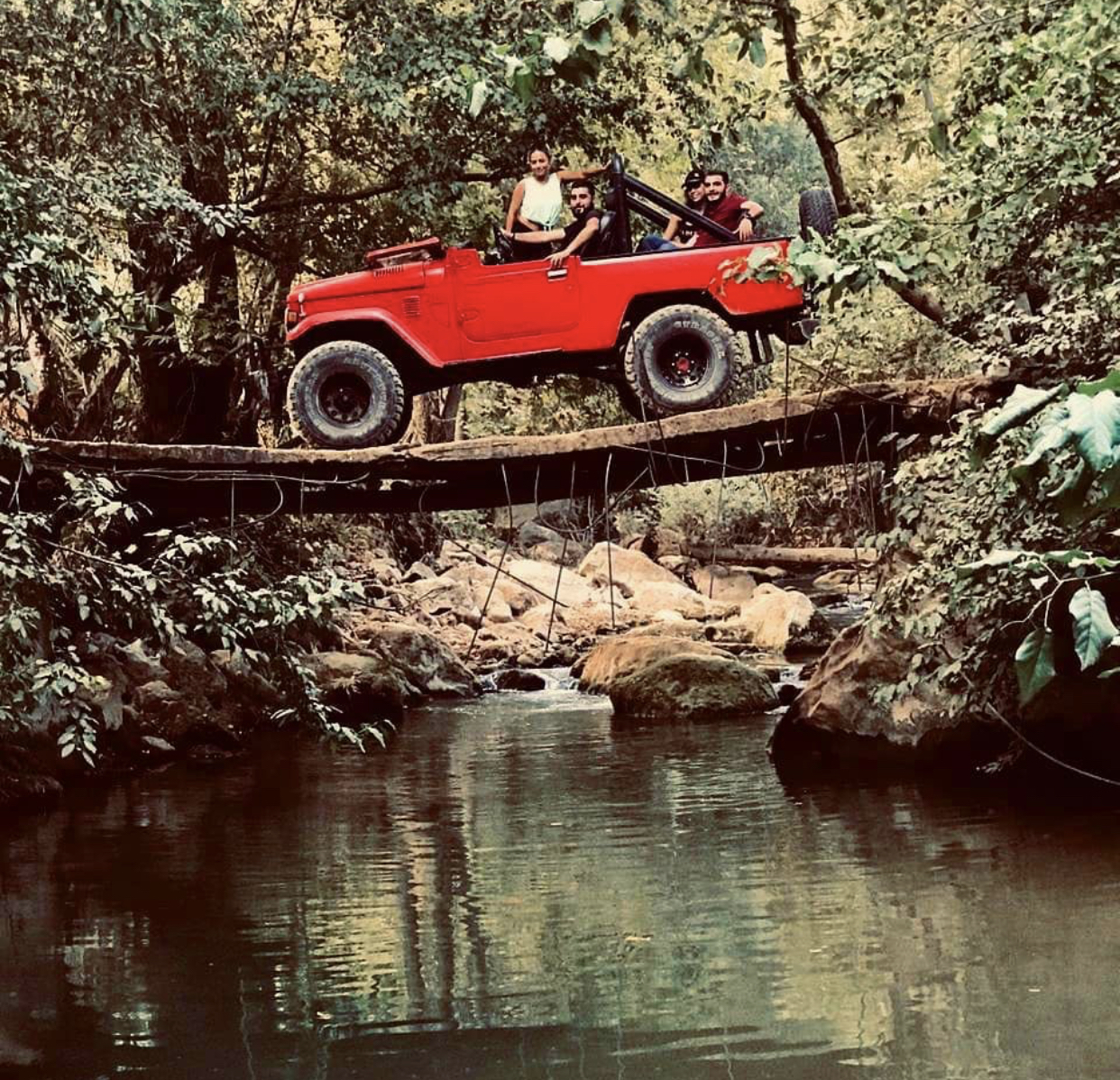 It's time for an adventure by the river!
Beit Mira – Lehfed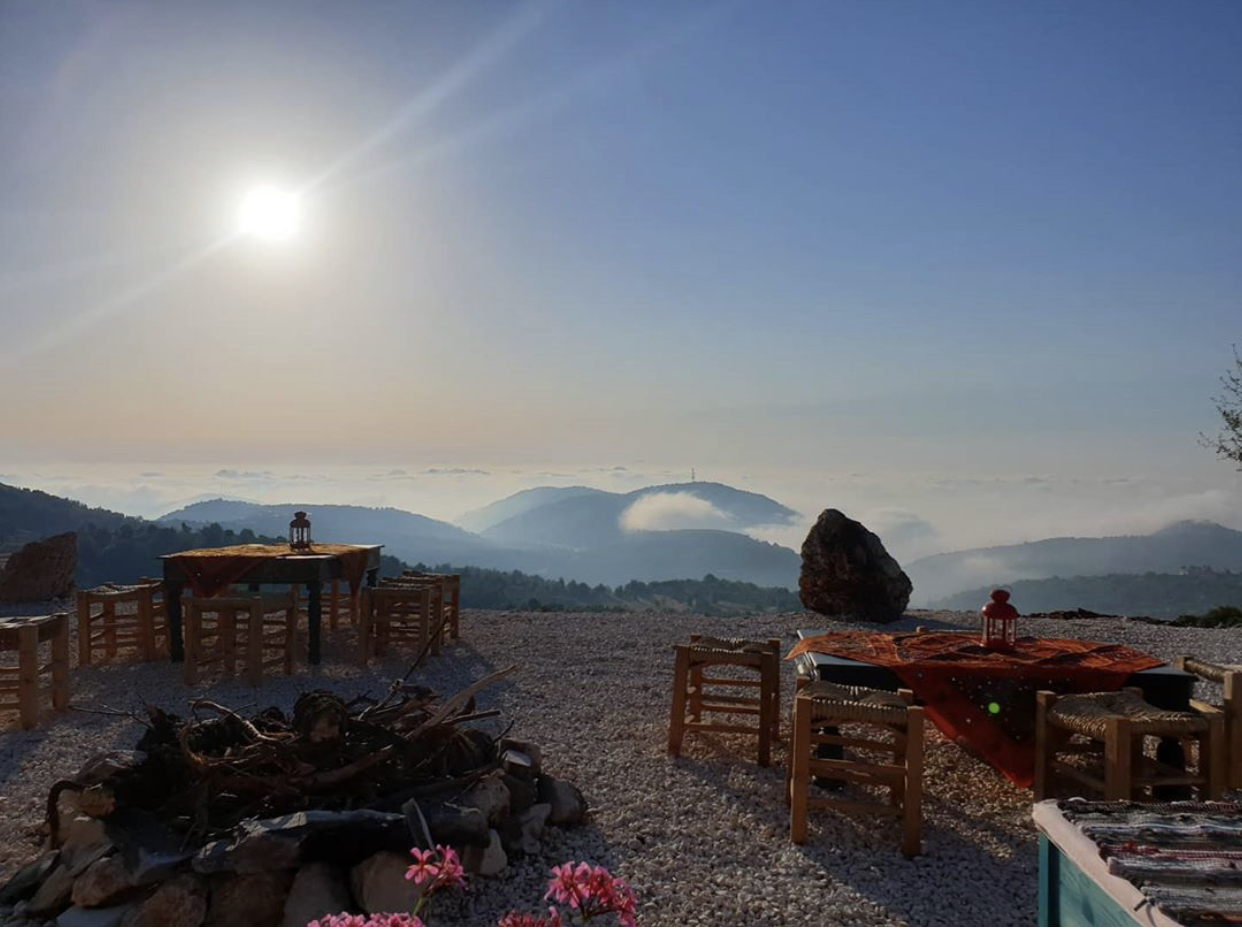 This hideaway in the hills promises and unforgettable experience, not to mention exceptional views.
Bzebdine Hidden Valley – Bzebdine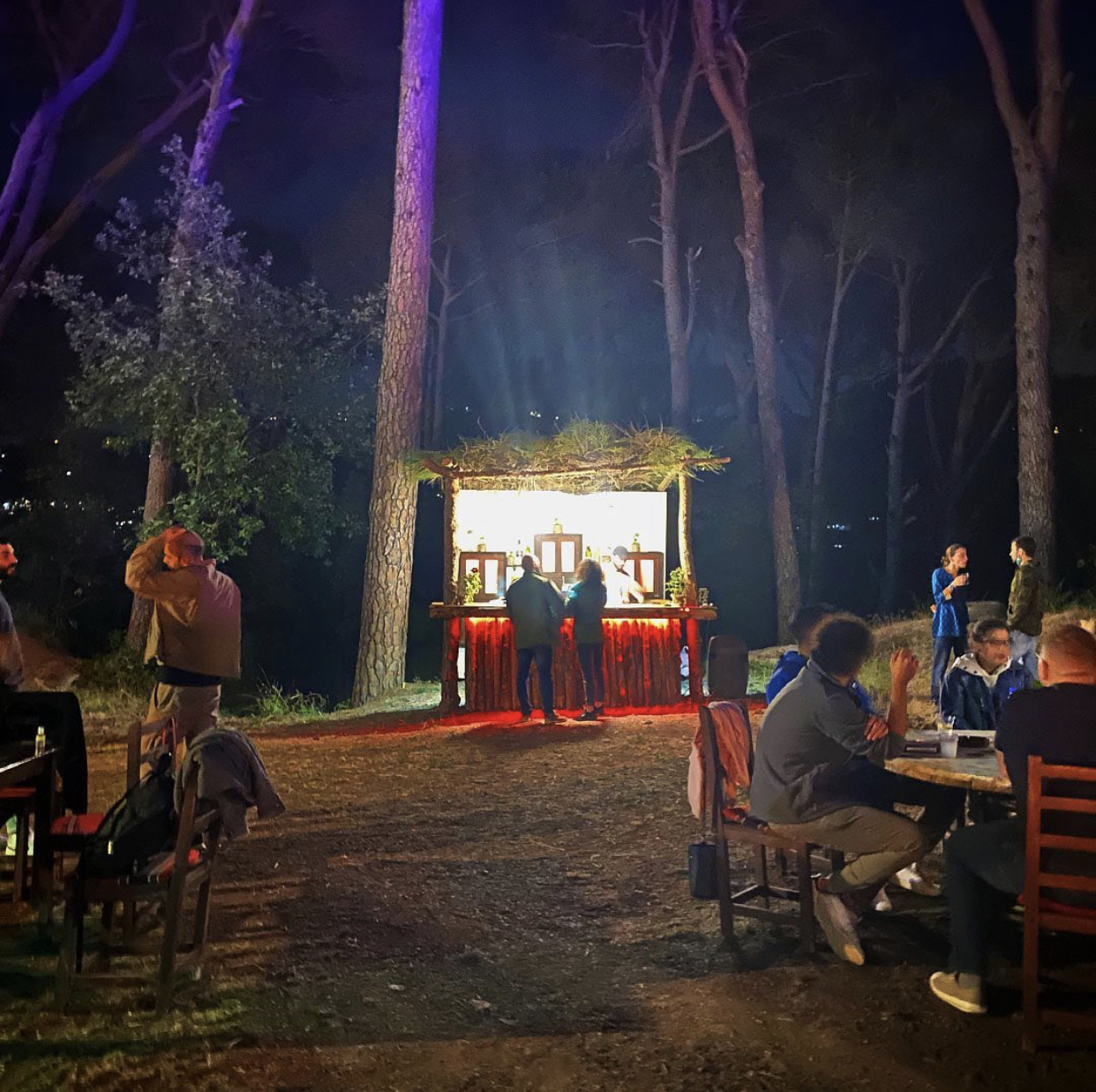 Set between the pine trees, this destination is ideal for families thanks to the numerous on-site activities, including horse riding and paintball.
Camping Bl Tabi3a – Jahliye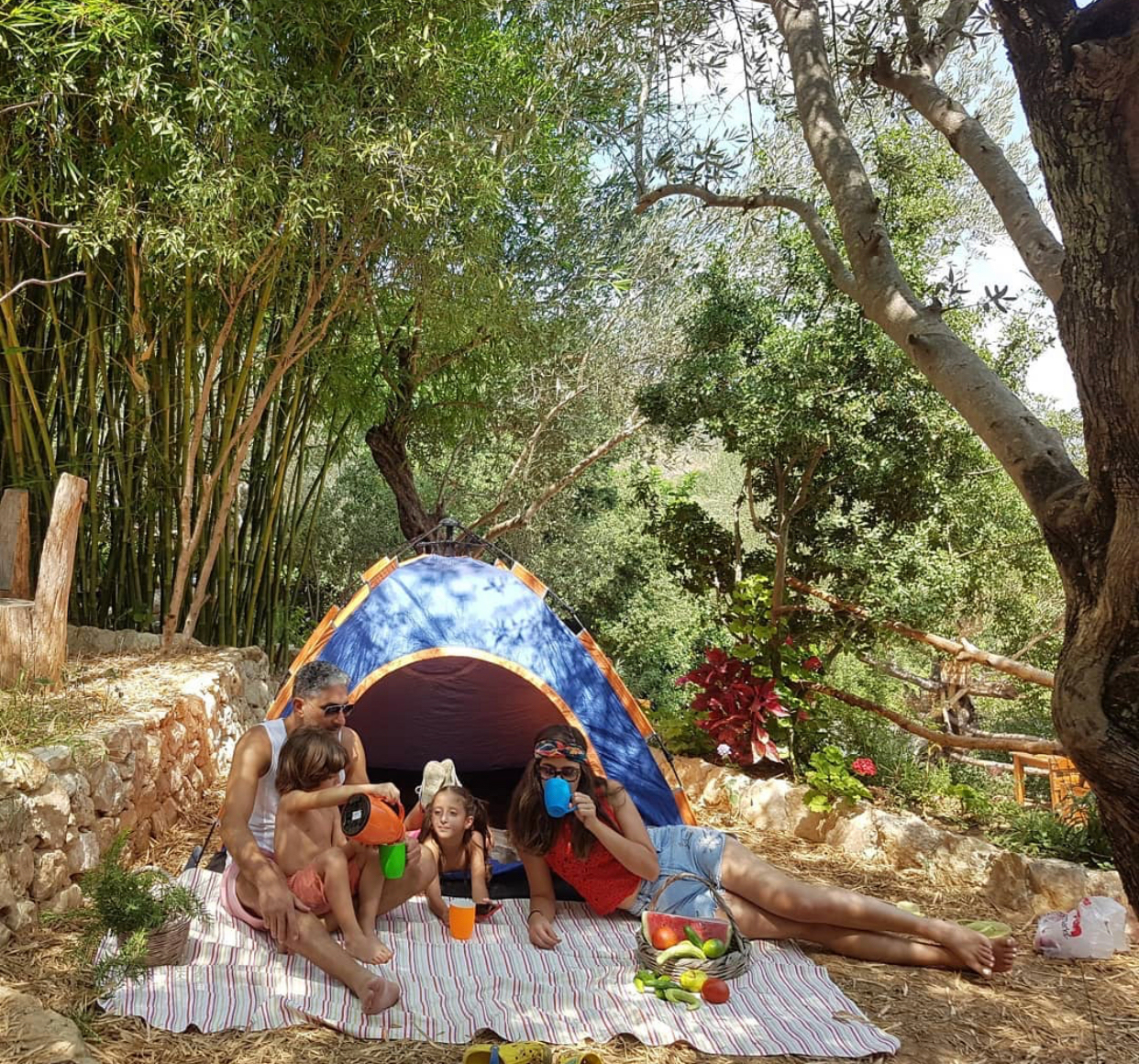 Experience the beauty of the wild at this charming campsite in Shouf.
Cedars Ground Campsite – Shouf
Located in Bmahray-Ain Zhalta, one of the entrances of the Shouf Biosphere Reserve, this campsite is open almost all year long to nature lovers. Visitors can enjoy many daytime and nighttime activities such as fruit picking, stargazing and moonlight hikes.
Hillhout Village – Metn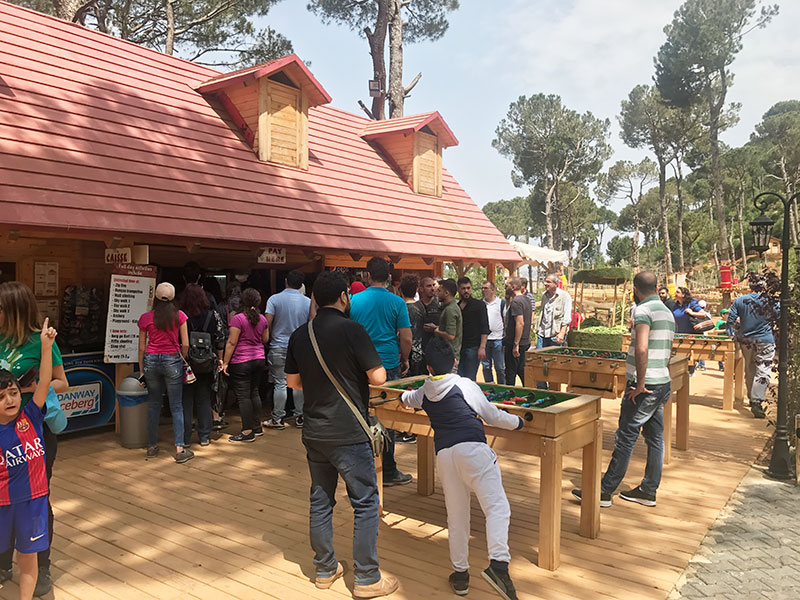 This 25,000-square-meter retreat is set in the heart of the forest. It is popular with families and groups due to its magical location, offering guests a place to camp, a picnic area and an array of ecotourism activities.
Jannati – Qartaba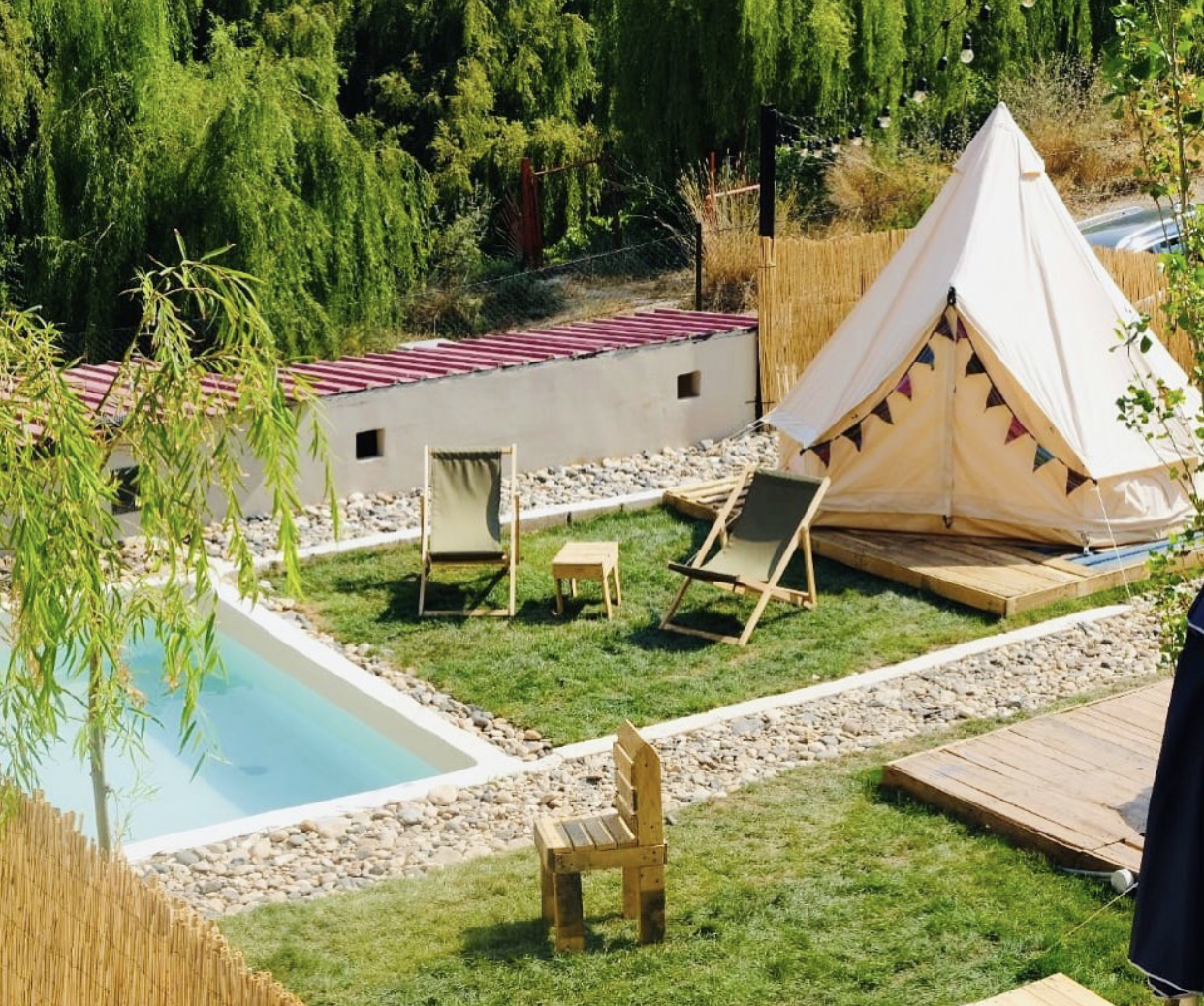 Located in Hdayne, Jannati is a fun and welcoming destination with outstanding views.
Lamitcha – Laklouk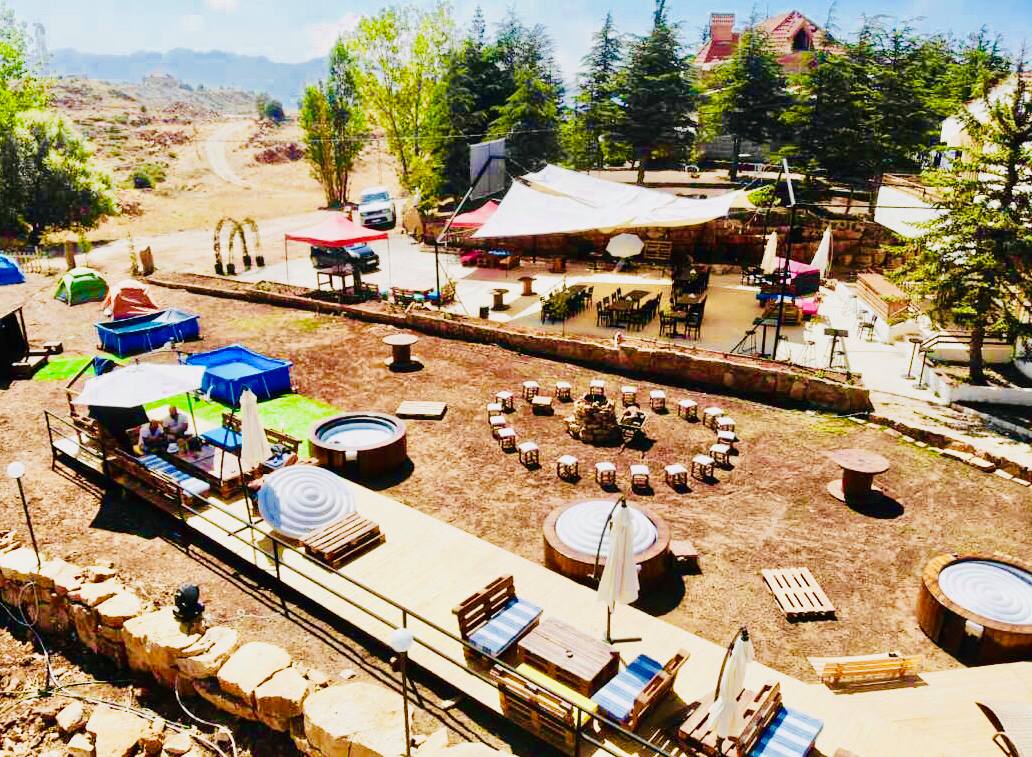 This outdoor events space and camping ground boasts a laid-back ambience.
Lehfed Country Club
Enjoy outdoor activities during the day, and spend the evenings around the camp fire at this lovely campsite.
Mandalika – Baabdat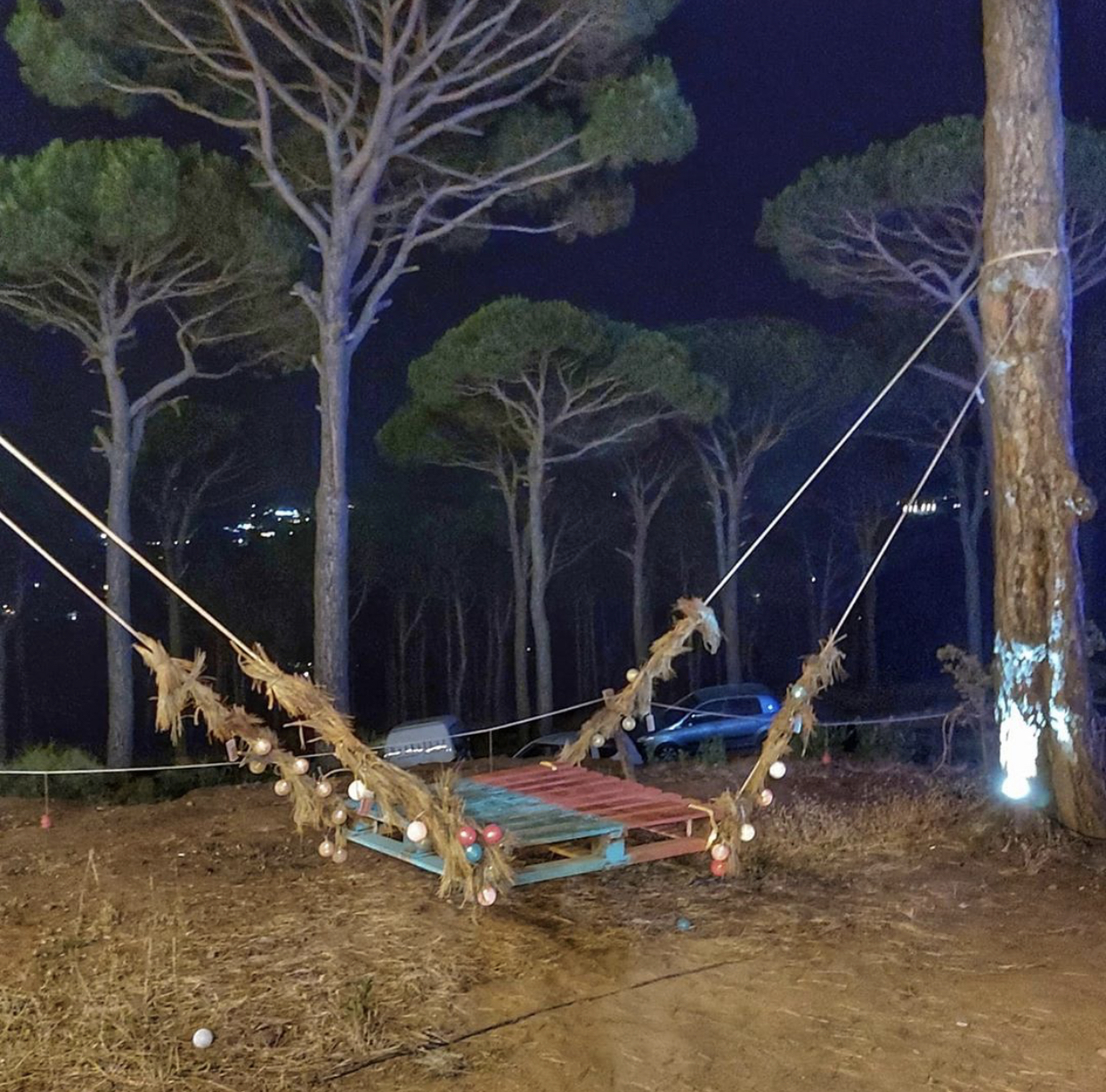 This unique camping concept will get you closer to nature without making you drive far from the city.
Natureland – Bzebdine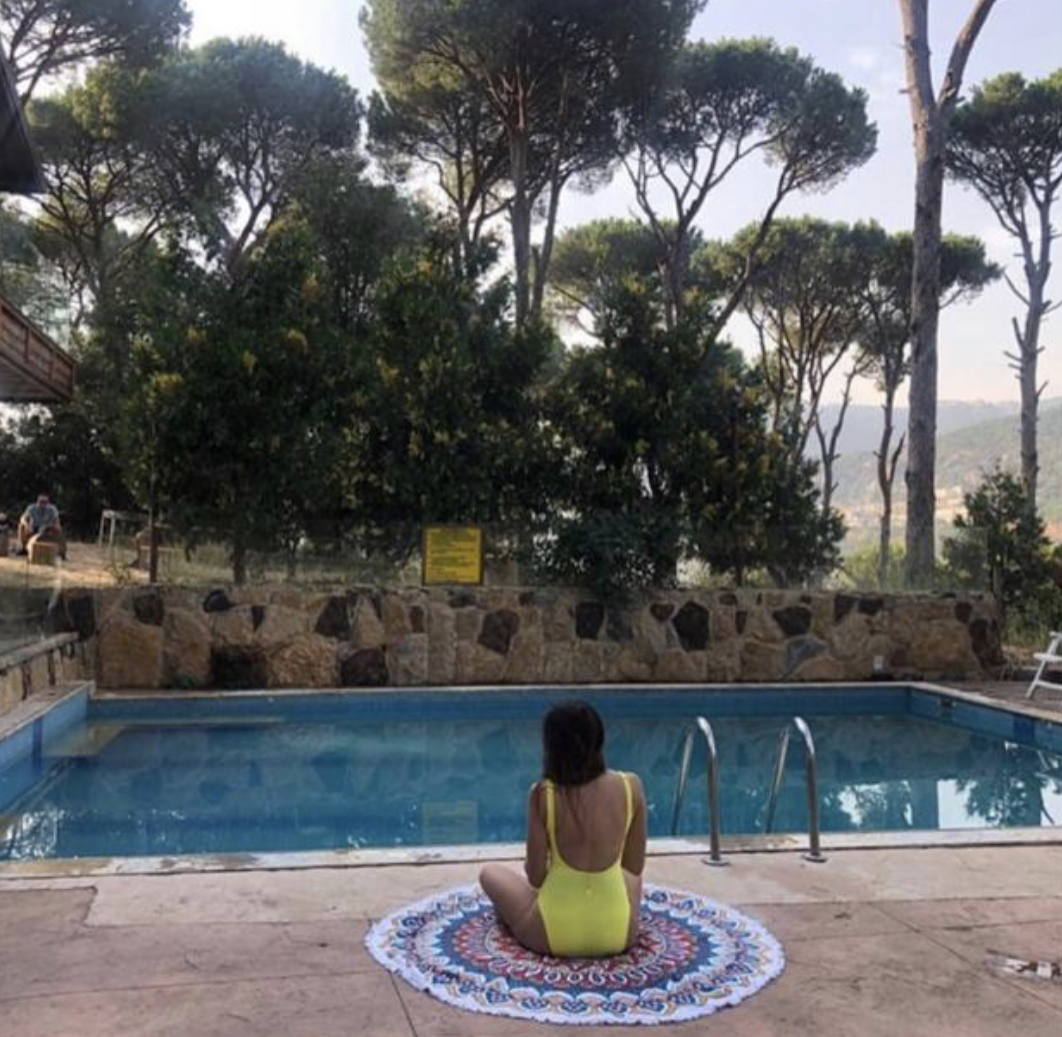 Offering an array of outdoor activities, such as rappelling, hiking and archery, this awesome forest resort is just what you need to unwind.
Nehme Yard – Rechmaya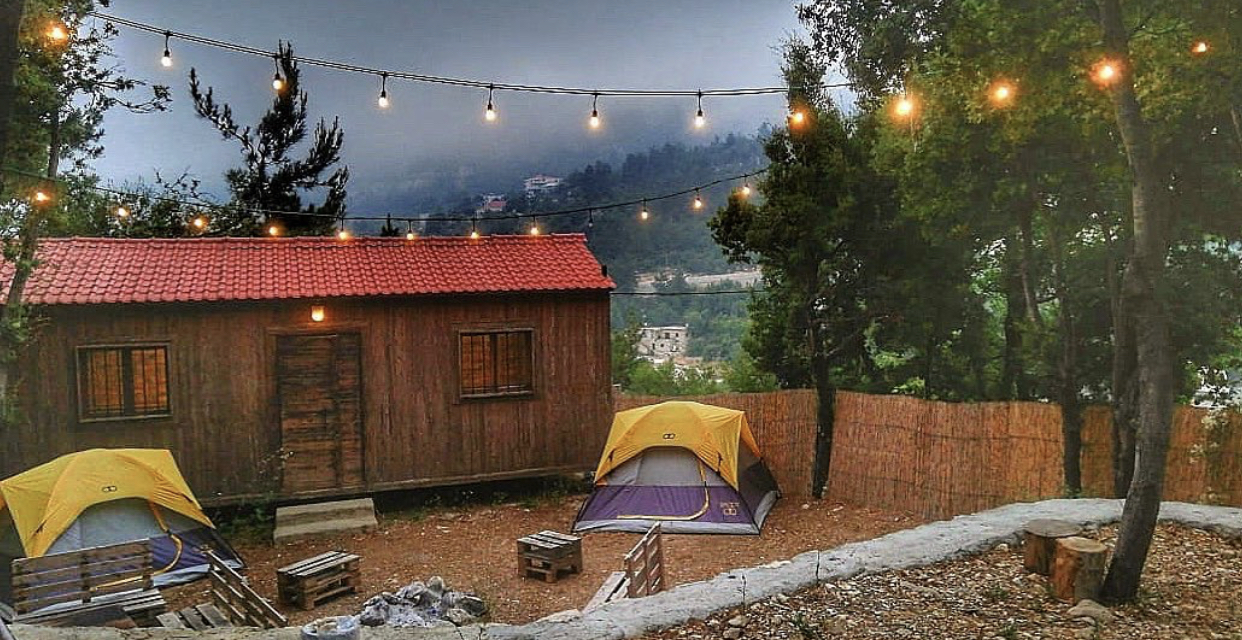 Located at 1,200 meters above sea level, this place is patch of pure heaven, where you can listen to chill-out tunes, enjoy a juicy barbecue and watch the world go by.
Oaktown – Lehfed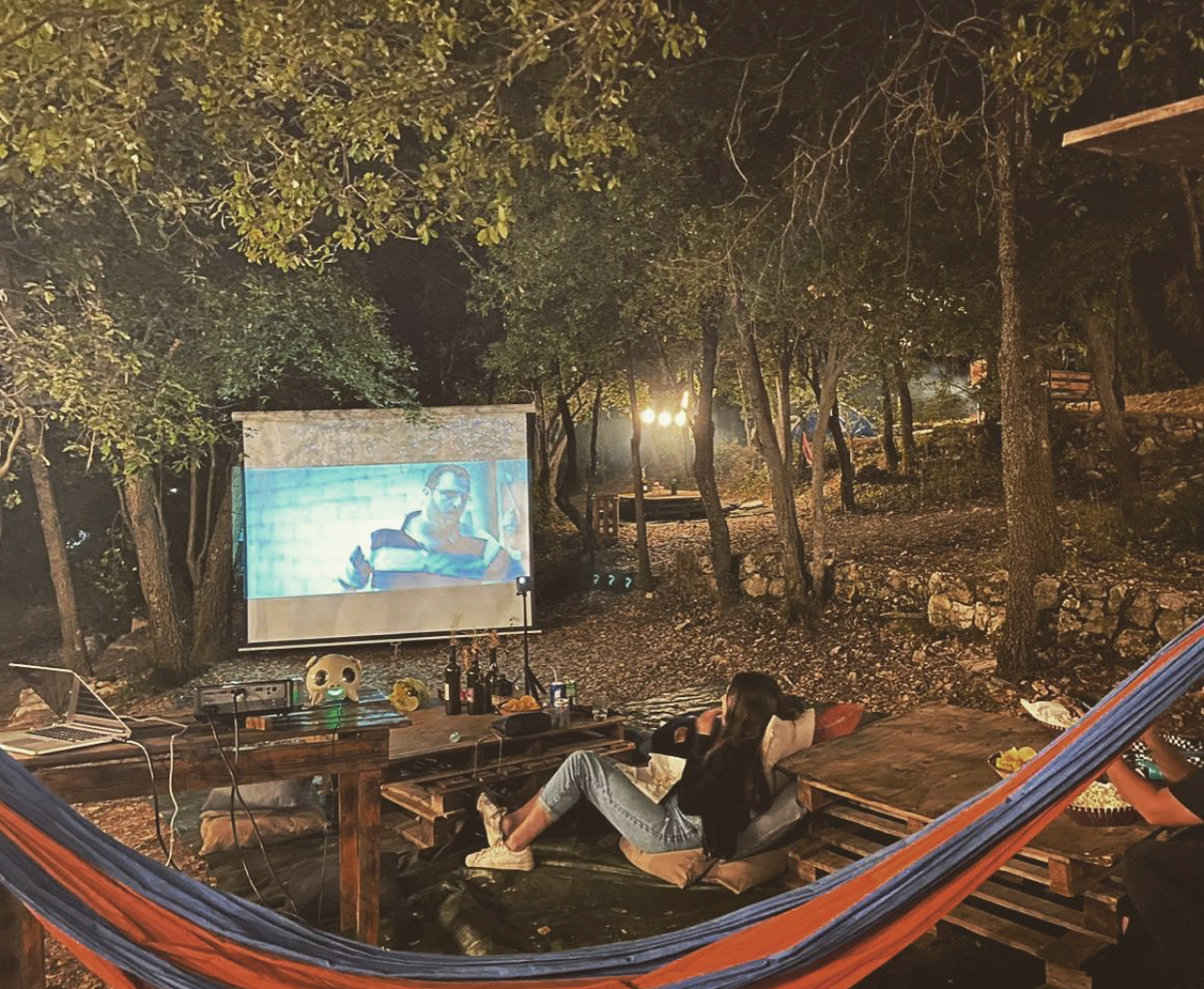 Grab a book, swing on a hammock, and kick back at this homely campsite in Lehfed.
River Zen – Shouf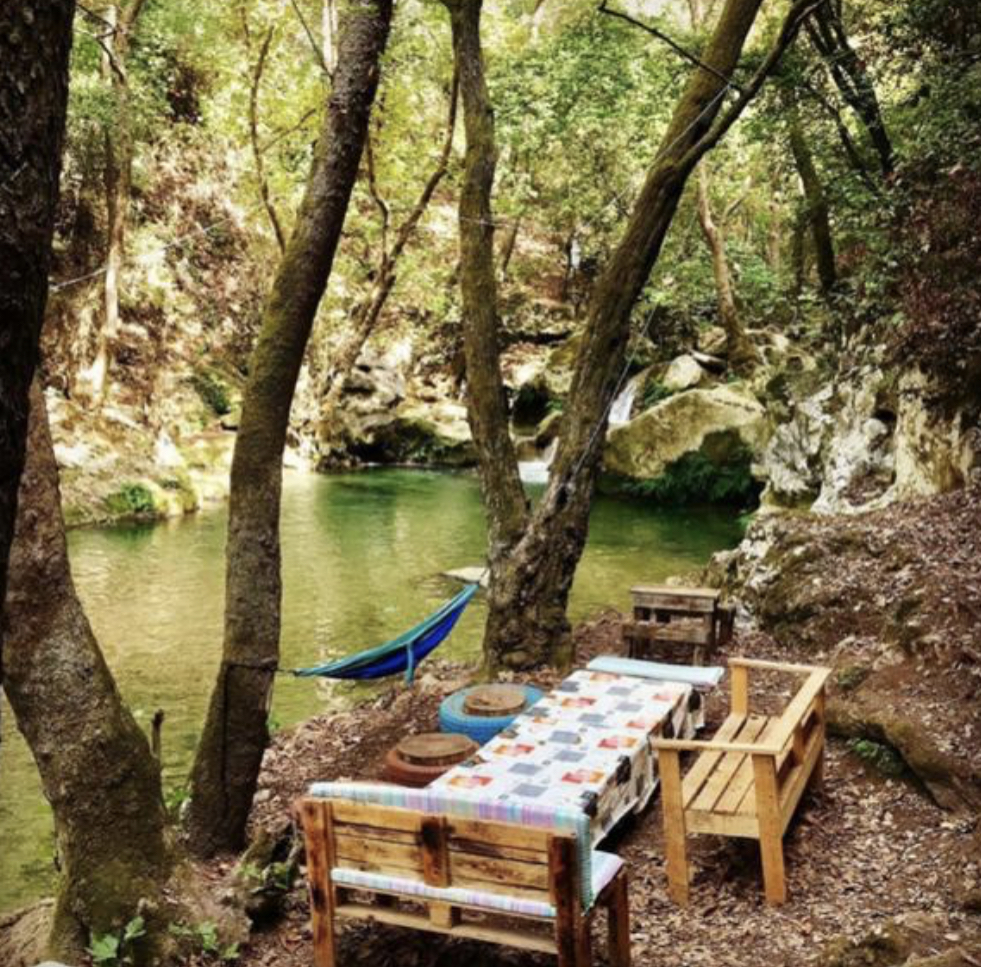 This scenic spot in Moltaka Al Nahrein has all the ingredients for a perfectly chilled-out getaway
Sharewood Camp – North Metn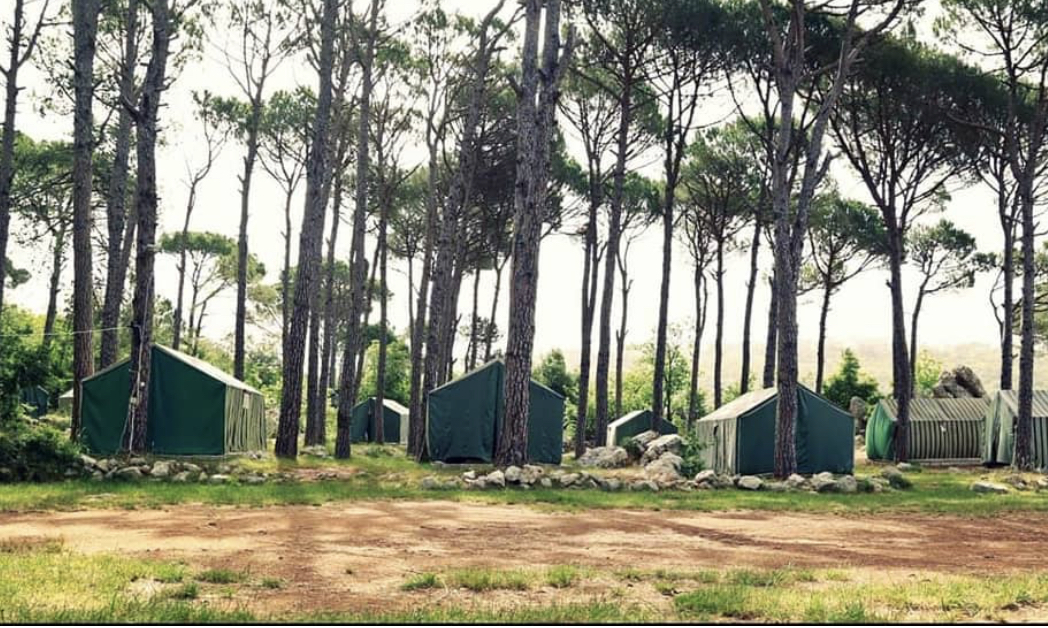 Located two kilometers north of Mtein, this family-friendly campsite provides fully equipped tents and organizes numerous outdoor activities for children.
Terraverde – Baakline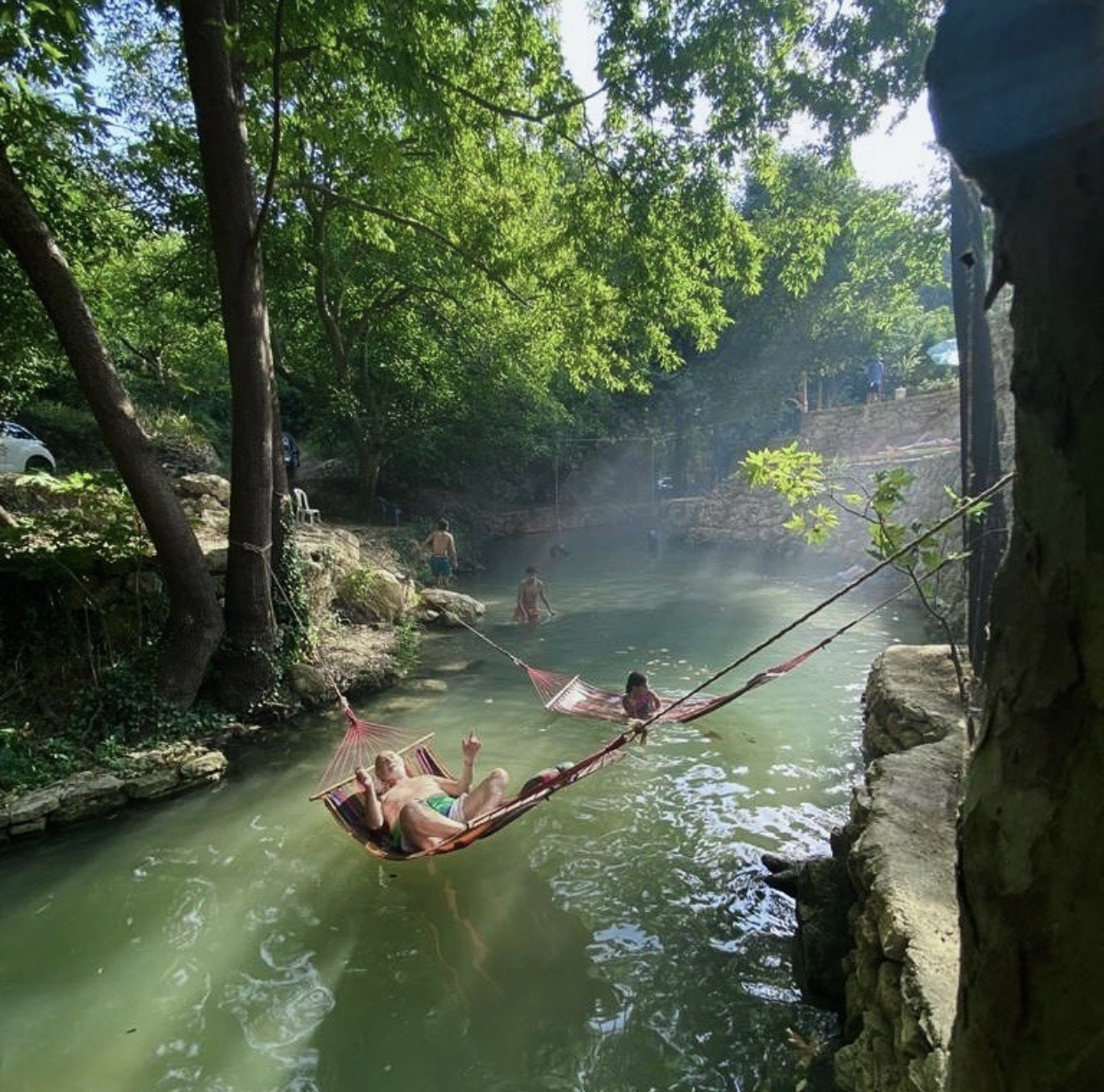 If you're looking for paradise on Earth, this could be it!
The Lost Village – Kfarmatta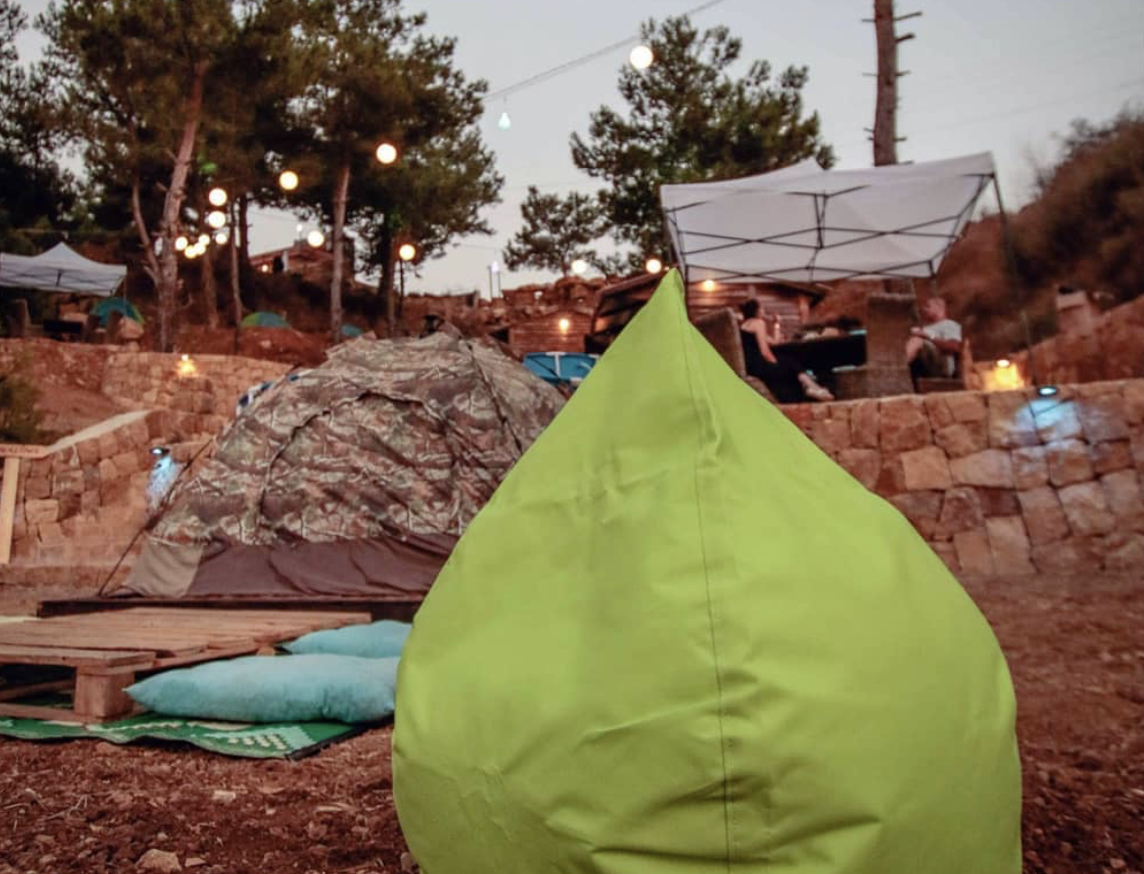 Get lost in this colorful place, where you can listen to the sound of the birds and watch the stars at night.
The Cliff Camp – Yahchouch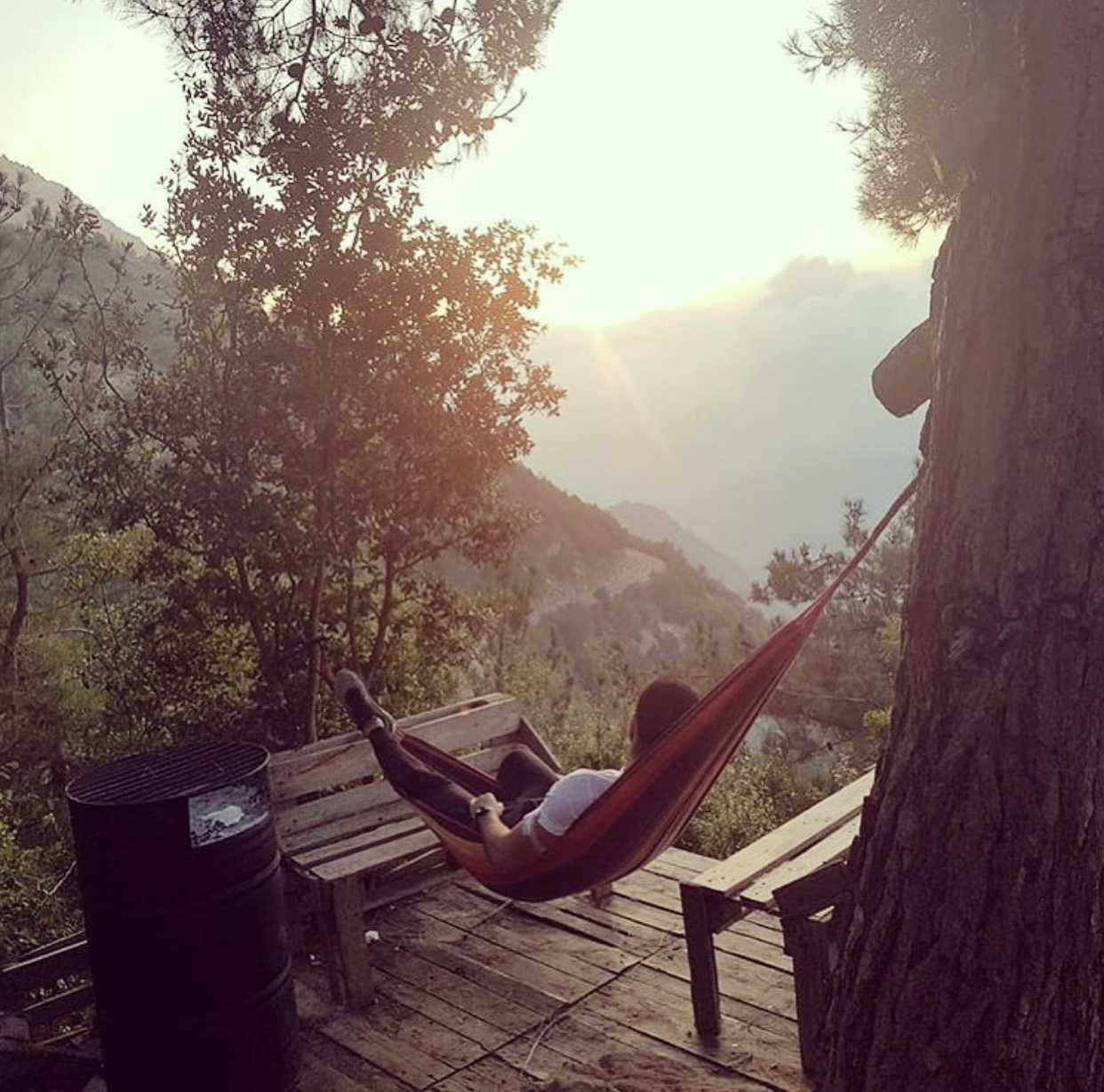 Escape to the wild and enjoy heart-racing activities at this cool campsite.
SOUTH LEBANON
---
Glamping Lebanon – Maghdouche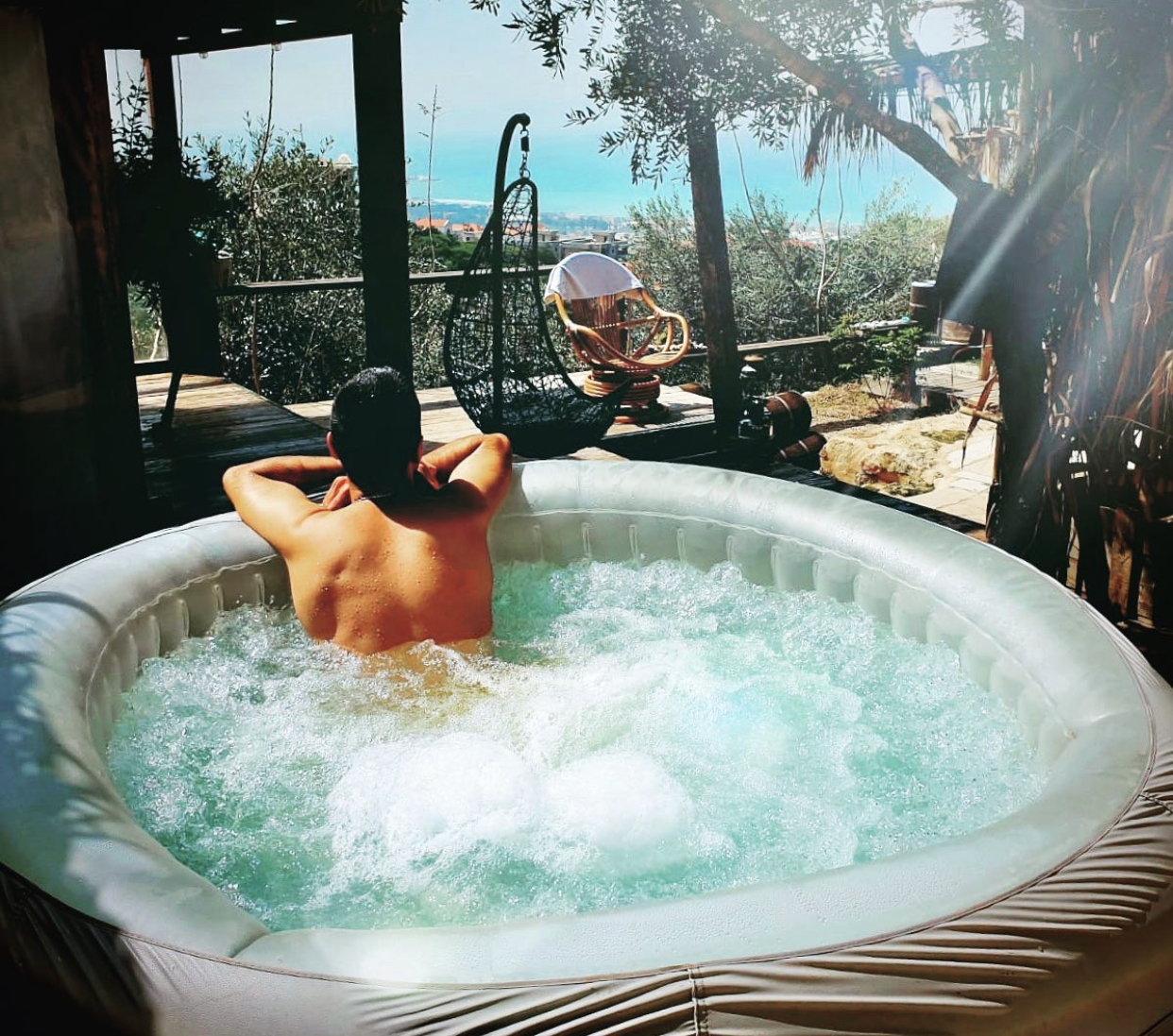 Experience camping and the great outdoors in a luxurious way at this unique retreat in Maghdouche.
EVERYWHERE
---
Free Spirit Campers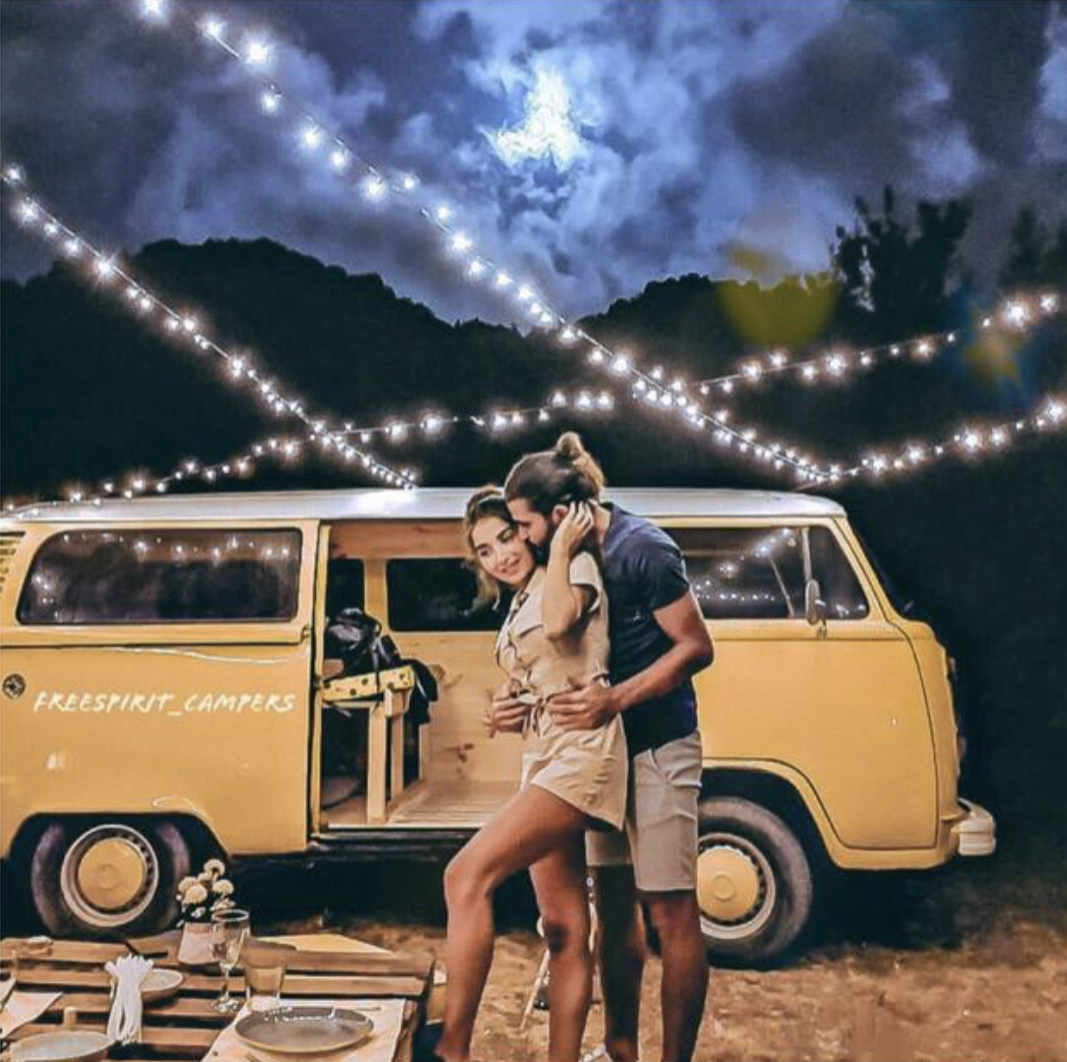 Embrace life in a proper camper van with Free Spirit Campers, and let Lebanon be your oyster!
Instagram page, freespiritcampers@outlook.com
30 Cool Campsites in Lebanon
was last modified:
November 12th, 2020
by
Loading
Published on: October 22, 2020